Launching a new product on Instagram can feel daunting, but it doesn't have to. Exact stats differ, but it's estimated that somewhere between 60 to 83 percent of Instagram scrollers use the app for product discovery. So, there are plenty of customers seeking out new products on their daily feeds. All you have to do is find your audience, capture their attention, and create content that entices them to buy. Simple enough, right?
Product launches are an exciting opportunity to increase sales and grow your audience. In this guide, we'll demystify the process with a step-by-step plan for introducing Instagrammers to your brand and new product.
Step 1: Figure Out Who You're Targeting and What They Want to Fix
The first step to any successful product launch is defining your target audience. You'll want to identify which demographics you're speaking to and how they shop on Instagram. Consumers behave a little differently on each social platform, so make sure you're tailoring your launch specifically to your audience's Instagram habits.
It's also great to understand their pain points. What problems are they trying to solve? Pain points could be the specific reason they'd buy your product or service, and pain points could include any challenges they're having with one of your competitors.
Here's what I mean…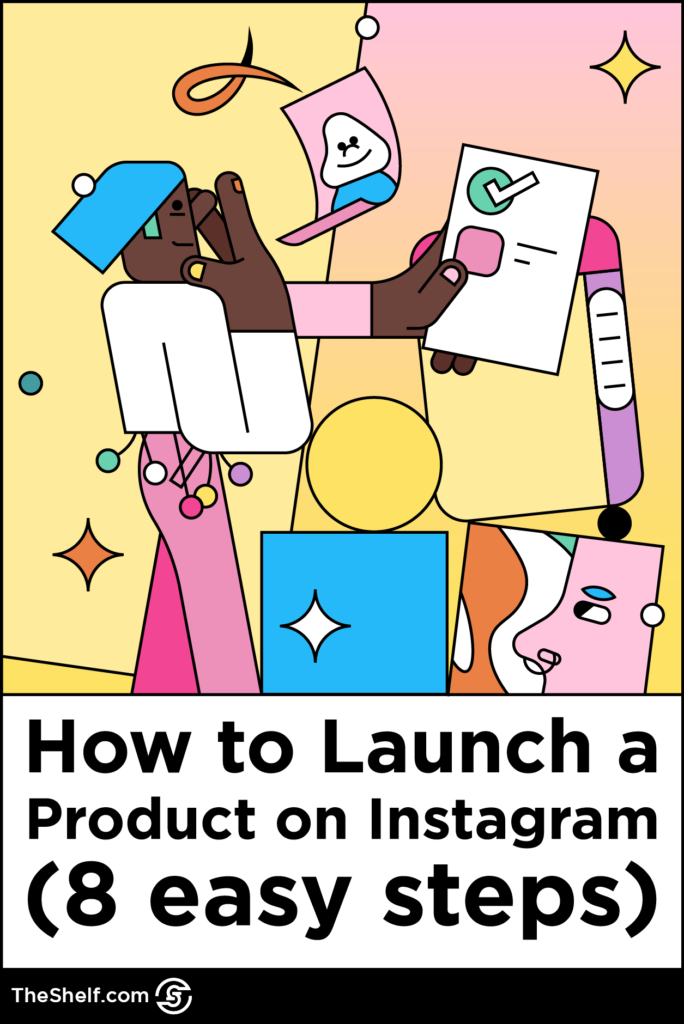 Let's say you're a sea moss brand. Last year, sea moss gel was trending all over TikTok. Kim K was spotted having a sea moss smoothie and A-List celeb (and TikTok darling) Kevin Hart invested in a sea moss brand during an episode of Shark Tank.
People choose to drink sea moss for a number of reasons, many of them health-related. So, customer pain points can be focused around things like trying to get more essential and trace minerals in their diets without adding a bunch of calories. Or maybe they're trying to find a fix for respiratory issues.
BUT a quick look at the customer reviews of some of your competitors could reveal that one of your competitors has logistics issues that result in sea moss gel jars arriving cracked or reaching the customer spoiled because of refrigeration problems during shipping. Another competitor may have customer service issues – customers can never reach anyone to get their questions answered or address their problems.
Both aspects – the health-related ones and the quality control ones – are pain points for your customers. So, understanding the pain points of your prospects provides you with different ways to shape your messaging during your launch campaign.
TIP: IG Stories is the PERFECT way to test messaging since Stories disappear from the feed, your profile, and Direct after 24 hours unless you add the Story to your highlights.
Step 2: Grow Your Instagram Following with Members of Your Target Audience
Okay, this one may seem like a chicken-egg situation, but you're going to have to put some time, effort, and other resources into growing your following.
This is an essential step for two reasons. First, you want to promote your new product to a full house, not an empty crowd. And second, influencers will be more excited to work with you if you have a greater audience reach.
The good news is that you don't need to garner millions of followers. Nor do you need hundreds of thousands. A couple hundred is a great place to start.
Here are a few no-sweat ways to grow your audience quickly:
Fill out your Instagram bio. Infuse it with your brand voice, and tell new followers what you're all about. Don't forget to add a link to your website.
Lean into video. In years past, we urged readers to build a grid of at least 12 images. That's cool. But if you have 12 images, you'll want to have at least 12 videos. And maybe make half of those image spots carousels instead of single pics. Make your grid as engaging and interactive as you possibly can.

Ask your existing network to follow your page and pass it along to their friends. A story share goes a long way for brand exposure.

Use the hashtags your customers are using. Instagram allows users to follow not just people, but also topics, right? So, make sure you're cataloging your content with hashtags.
Step 3: Clearly Define the Goals for Your Product Launch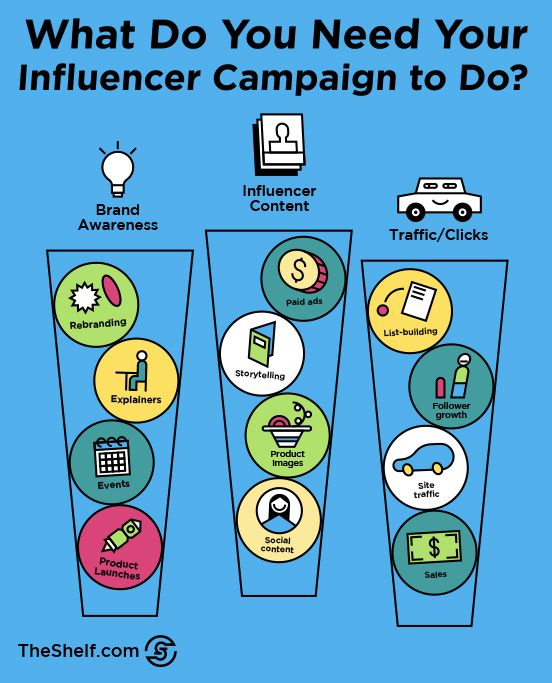 We've been harping on this one for years. Set goals for your influencer marketing campaign. Build your campaign out to meet those goals. Know which influencer campaign metrics to check to determine whether your campaign was successful.
The trick here is to set specific goals that you can track and measure. Of course, you want to generate max buzz, pre-orders, and sales for your new product. Setting more specific, intentional goals will help you reach even more conversion-focused goals vs awareness goals.
Before building your campaign, you need to ask yourself: Is your main goal to gain more followers? Increase brand awareness? Sell lots of your new product? Drive downloads of your app? Gain a bunch of 5-star product reviews?
Narrowing down your specific campaign goals will help you tailor your content and choose the right influencers for your campaign (more on that later).
Remember, when it comes to influencer marketing, not all success has to equate to a sales transaction. In fact, influencer marketing helps drive action that eventually will lead to a conversion. But that's eventually.
If you don't hit your sales goals, but you get thousands of views, gain hundreds of followers, and increase engagement with your campaign, that's a major win. That sort of increased brand lift always precedes more sales.
Want more specifics on how to create product launch goals? We penned a short ebook that shows you how to structure influencer campaigns to meet specific goals. If that's your thing, click the big, ol' button below.
Step 4: Map a Timeline for Your Launch Date
How long does it take to run a good campaign? Ideally, you want to create an Instagram marketing campaign that's around 30 to 60 days. This gives you enough time to grow buzz, track analytics, and optimize the best-performing content.
Remember that it typically takes a couple of weeks just to recruit influencers, ship products, approve influencer content, and schedule posts to go live. So, make sure you start your campaign a few months before you want to see those results.
Start by selecting the date you want your campaign to go live. Then work your timeline back from there. Just know that this is a weeks-long process.
If you don't have four months, don't worry. We've pulled together successful campaigns in a few weeks. You can always scale down your campaign. Launching a service is also more flexible. Because there's no need to ship physical products, you can get away with a service launch campaign that's only a month long, depending on when you're running the campaign. You have to snag influencers for a holiday campaign early because they get booked up fast.
HERE'S WHAT A TYPICAL PRODUCT LAUNCH TIMELINE CAN LOOK LIKE:
Day 1-7: Building hype
Day 8: Product launch
Day 9-14: Post-launch follow-up
Day 15-30: Maintaining momentum
TIP: Lean on your influencers for content. Not in a mafia way, but in a trusting-them-to-do-what-they-do kinda way. Influencers literally make money by knowing how to create content that resonates with their audiences. So, let them do that. You want to allow for structured creative freedom, meaning they know what your goals are and they understand your brand and message, but they have the freedom to introduce your product and present your brand in a way that THEIR followers will find compelling. (the best way to do this is to provide them with an influencer brief that outlines the expectations.)
BENEFIT: If you do it this way, you'll have a ton of influencer-generated content that you can repurpose later across your own branded channels. And the content that comes from each creator will be different. You know what they say: Variety is the spice of life. Just make sure to get the content rights.
Step 5: Choose the Right Influencer Partners
Okay, influencer marketing is a whole big thing – you know it, we know it. We've penned a massive, detailed, everything-you-need-to-know guide to influencer marketing strategy. But for now, we're just going to talk about influencer selection.
Finding the right influencer partners is a crucial part of the process. And we've gotta be honest here: it may take you a few weeks to get the right influencers committed to your campaign, especially if you're not using an agency like The Shelf for the influencer selection process.
But never fear – you can totally find influencers on your own. We've laid out this checklist to help you do just that.
So, who are the "right" influencers? Well, the trick is to choose influencers whose audiences overlap with your target audience. Once you've found them, you'll want to consider your budget and the reach you're hoping for with the campaign.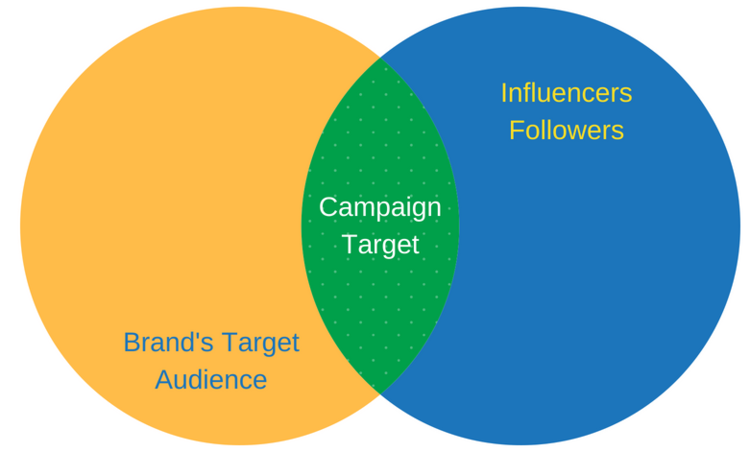 Would your influencer budget be better served on one mega-influencer or would your audience be better served using several micro-influencers or even nano-influencers with more defined niches? This all depends on your campaign goals, budget, and whether you're hoping to reuse influencer-generated content (which we recommend, if possible). We've broken down the influencer tiers here so you know which creators to target.
Step 6: Use Your Team's Creative Genius
Cue your creative vision. This is the "structured" part of that structured creative freedom I was talking about before. Now, what makes Instagram so compelling is that it went from being a photo-sharing app to being a storytelling platform.
The photos you use on Instagram should support your corporate brand. When people arrive at your Instagram account, they should "get" how the pics align with your brand and the launch. We're talking about having a color scheme that's in line with your brand, consistent use of filters, camera angles, layouts, frames, negative space in your pics — the regular Instagram stuff. A pretty feed that's eye-catching and useful, just branded. Create & Cultivate is great at this. And Compartes Chocolate – they have such a great feed.
Anyway, my point is that with influencer campaigns, you get to have a little more freedom with your brand theme. Reels and Stories are a great place to allow your influencers to run wild with their own creativity.
New Product Launch Examples
When Activewear brand @popflex_active launched their Stardust collection, it featured a range of black and sparkly leggings, bras, and tops. This is what their Instagram feed looked like in the week leading up to the launch and the week of the launch itself. You can see they had a clear vision for the visual direction: blacks, whites, and pops of iridescent shimmer.
Their influencer partner @zoestone posted this all-black Popflex 'fit the day before the Stardust launch. Although it's not as stylized as the in-house creative the brand generated, it still sticks with the theme of the launch and effectively teases the new products.
Step 7: Build a Catalog of AMAZING Assets for Your Campaign
The content influencers create should be centered around themes and concepts that your in-house creative team (or your influencer marketing agency) comes up with. And the type of content you need for your campaign (i.e. video hauls, product reviews, memes, etc.) plays a huge role in which influencer partners you choose for the campaign.
But you don't have to rely solely on the content your influencers create. Feel free to also create assets and content in-house to run alongside your influencer-generated content.
We recommend coming up with unique branded hashtags so you can follow along with consumers who are reposting your products and have all your influencer-generated content accessible in one place. Have influencer partners add that branded hashtag to all of the posts they publish throughout the product launch campaign (including their Instagram Stories).
Keep the lifespan of each post in mind as you're planning out your calendar. Stories last for 24 hours, which makes them perfect for testing out messages. (Of course, you can add a story to your highlights within that 24 hours if you want to hang on to them.) Whereas infographics can be shared over and over for weeks, especially if they're funny, informative, or entertaining.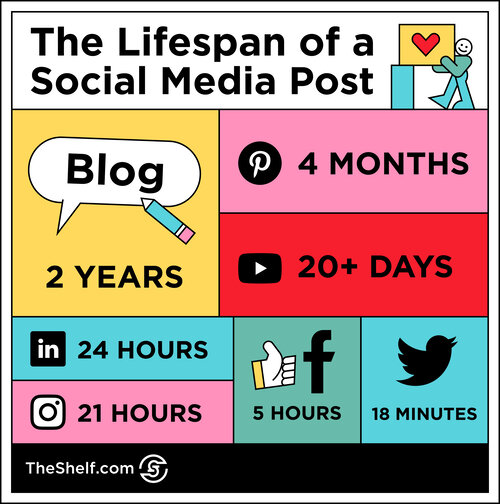 One of the primary benefits of working with influencers is the sheer amount of sponsored content you get so you can repost campaign content across your own branded channels without having to recycle the same content over and over again.
Step 8: Rock Your Launch Day!
Instagram marketing goes beyond pushing the "publish" button and monitoring the launch. You need to be online all of launch day engaging with your audience.
In fact, why not go live so you can answer questions and see all the excitement first-hand?
Here are other tips you can use to ensure your launch day goes well:
Answer DMs promptly
Reshare relevant content from followers
Add your Instagram Stories to highlights for the late-comers
Edit your bio to reflect your launch specifically (including a trackable link)
After launch day, don't forget to continue measuring the results of your campaign
Final Words On This…
Planning an effective influencer marketing campaign for your product launch may seem tedious, but it's well worth it. Once you have all your nuts and bolts, all you have to do is screw them into place. We hope these 8 steps help you take your next launch out of this world.
And if you'd like help crafting the perfect influencer campaign for your launch, you're in the right place. In addition to the tips above, our experts have all the industry know-how to get eyeballs on your products and sales in the bank. We'd love to help make your campaign goals a reality. Schedule a strategy goal with us by clicking below. 
---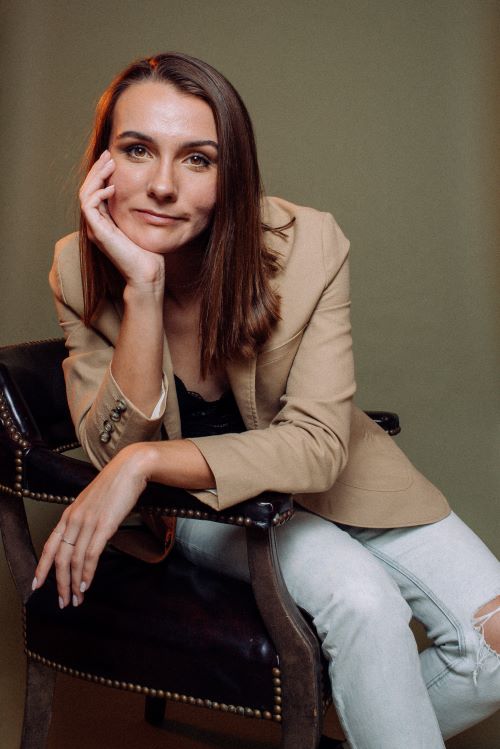 ABOUT THE AUTHOR
Ariana Newhouse | B2B Writer
I am a freelance writer and comedian based in Los Angeles, and while making people laugh is my jam, it's not always the company brand. So, I strive to make people feel something. My writing philosophy is collaborative, empathetic, and humanistic. At the end of the day, no matter the message, there are real people on both ends of the process.
---