Influencer partnerships are an effective method for boosting brand awareness and driving action among your audience members. But finding those partners…. well, that's another story altogether.
Choosing the right influencer can sometimes feel like speed dating. You're constantly trying to see if you and the other person are a match. For 3 in 4 marketers running influencer campaigns, influencer selection is still a bit of a mystery. If you're still wondering if you're doing the whole influencer sourcing thing right, we've got you covered.
What Is Influencer Selection?
Influencer Selection is a process of identifying the qualities and proficiencies an influencer needs to successfully help brands reach their marketing goals. In short, it's the process of choosing the right influencers. Not all influencers will be a good fit for every campaign. Effective influencer partnerships take some doing.

The influencer selection process is often easier when you have an influencer sourcing tool (like our proprietary influencer marketing platform), or better still, you have access to an influencer discovery team (like we have here at The Shelf ). That's mainly because choosing the right influencer requires you to look at quantitative data about the influencer, qualitative data about an influencer's content, and behavioral data about the influencer's audience to determine if a creator has real influence with the audience the brand actually needs to reach.
Yeah, it's a lot. And it's a pretty big deal for your campaign!!
---
Picture it:
Your brand is looking to run your first influencer marketing campaign that sells a competitively priced athletic shoe. For this campaign, you're targeting shoppers over the age of 40 who are lower-middle class and more swayed by price than brand name. They're tightening their belts this holiday season and planning to make fewer purchases, but they're gung-ho about shopping. Choose the right micro-influencer avatar(s) that would work for this campaign:
Influencer One
Jill, a 55-year-old CFO, runner, and self-proclaimed "common sense fitness" guru. Jill is active. On IG, half of her feed is Jill in different outfits. The other half of her feed is a mix of candid pics and Stories of Jill and her partner or Jill and her friends out and about. She reserves TikTok for the kid in her – hopping on trends and creating bodyweight workout videos and reworking popular cooking videos with healthier substitutions.
Influencer Two
Erin, a 42-year-old recently divorced mom of 4 is transparent enough to walk her audience through her big life change. She's navigating single parenthood, downsizing a bit, and even talked about recareering. She talks through her experiences as a form of self-therapy on TikTok. She's active in that she spends lots of time outside with her kids and her dog, as evidenced in her IG feed, but exercise isn't really her thing. She has enough on her plate.
Influencer Three
Jakob is a 60-year-old, lone wolf-type poker enthusiast and adventurer who never married but has done well in real estate. Jakob is a silver fox who does quite a bit of sailing and traveling. He loves posting his "Jake vs Jake" physical challenges on TikTok. His entire IG feed is made up of the people he meets and the places he visits on his travels and adventures.
Erin is the most like your target audience — someone who is busy, budget-conscious, and needs a comfortable shoe that will last.
But of the three, Erin probably wouldn't be the best choice for your campaign. While Erin is your target audience, Jill and Jakob are a bit more aspirational and more likely to deliver a higher entertainment — and maybe even educational — value.
---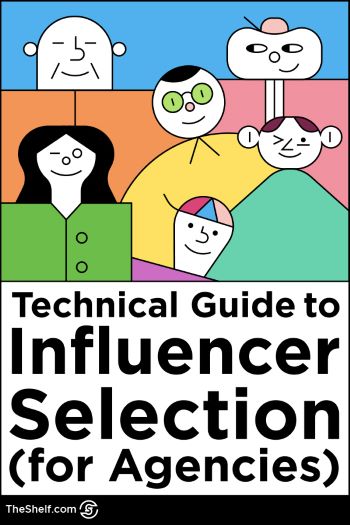 The Power of Influencer Partnerships in Your Marketing Strategy
For the sake of everyone being on the same page, let's answer the question that still gets asked by Googlers tens of thousands of times every month: what is an influencer?
Brands seek out influencers because influencers know how to connect with and relate to their audiences. They are masters of messaging, and they're great at cutting through the noise and zeroing in on exactly what their audience wants and needs to see and hear.
Influencers are not:
Your in-house marketing team having their third meeting with Legal this month
Boxed in with preconceptions of the kind of marketing that really drove sales for your product in the past
Members of your content team, trying to make sure every piece of content fits somewhere in the funnel or doubles as a marketing asset.
Influencers are:
Independent creatives who are experts at using content not just to come up with cool messaging, but also to facilitate authentic connections and memorable experiences for their audiences
In essence, they're the true maestros of crafting exceptional content that can infuse your brand with a layer of depth often unattainable by your internal team. This is precisely why brands join forces with them.
But…
Navigating the complex world of influencer sourcing and influencer selection can be a daunting task. Scratch that. Choosing the right influencer can be a full-blown headache.
As brands and marketers strive to create impactful influencer campaigns, the one thing they have to do to ensure their campaign delivers is learn how to find the right influencer partners. That means overcoming a variety of different challenges – fake followers, brand safety issues, content rights, rising costs…
So, let's talk about it. I want to use the next two or three minutes to shed light on key insights to help you make informed decisions and create authentic influencer partnerships that resonate with your audience.
---
Influencer Selection Trips Up 75% of Marketers
The journey toward successful influencer selection begins with understanding the hurdles that brands often face. According to a report by Mediakix:
50 percent of marketers have trouble identifying which influencers have fake followers
38 percent of marketers are troubled by rising influencer costs
28 percent say maintaining brand safety and brand alignment is problematic, and
18 percent say they have trouble making sure sponsored content meets FTC regulations and requirements
Source: Mediakix
These statistics underscore the need for a strategic approach to influencer selection. Brands can't rely on choosing influencers based on follower counts. And we've gotten beyond just looking at alignment, values, and engagement ratios.
The heck?
So how do you choose the right influencer partners? Yep. That's the question that troubles 3 in 4 marketers as they're crafting their influencer campaigns.
The Different Types of Influencers
What are the different levels of influencers? The influencer marketplace breaks down into five influencer tiers – mega/celebrity influencers, macro-influencers, mid-tier influencers, micro-influencers, and nano-influencers.
Each type of influencer can support your efforts on multiple fronts. We actually did a pretty thorough breakdown in a recent post on influencer tiers, but just to recap…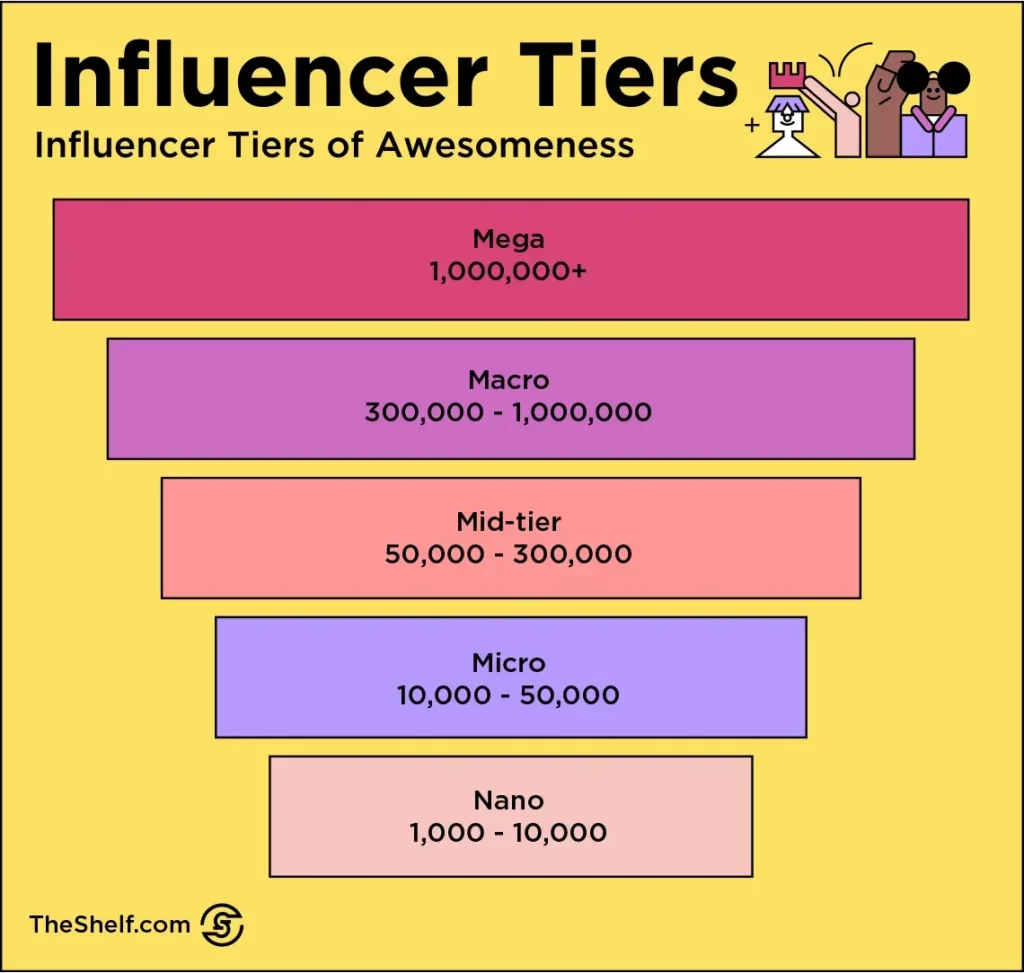 Mega/Celebrity-Influencers (1M+)
These are the Beyonces and Kardashians of the social media sphere that are often household names. This tier is typically the most expensive and makes up a small fraction of the global influencer network. They also come with lower engagement rates since their audiences are so large. It's a pretty sure bet that some people are just following the influencer because so many other people are following, and not necessarily because they have anything in common with the influencer.
While celebs may seem like the cream of the crop when it comes to enhancing your brand's exposure, the numbers tell us that it isn't so simple. A larger following doesn't necessarily equate to a larger profit margin next quarter. Why? Well, because choosing the right influencer depends on more than follower count alone.
There are plenty of other factors and countless variables that can complicate the influencer selection process. 🙌 But these variables also deliver opportunities for brands to hyper-target their influencer campaigns.
Macro-Influencers (300K – 1M Followers)
We like to classify macro-influencers as those who are experienced and often create full-time or have some form of representation. They are often well-versed with the industry standards and what's expected of both parties. This influencer tier is especially great for those who want to maximize their brand's reach.
Mid-Tier Influencers (50K – 300K)
The mid-tier is an in-between influencer that may be working toward becoming full-time. They often boast higher engagement rates than their high-tiered friends. You can expect these influencers to ask for more than a product exchange and they're fairly familiar with the industry.
Micro-Influencers (10K – 50K)
The micro-influencer tier is where you'll see a more diverse range of experience among influencers. Some may be pricey and experienced while others may be less familiar, charge less, or place a higher value on getting free products to supplement their rates, which generally start around a few hundred dollars per post and can easily climb to $5K per post. Pretty wide berth, right?
One of the great things about micro-influencers is they typically have higher engagement rates, making them a good investment if your goal is to get audience members to take action.
The industry has already caught on to the potential of influencers with smaller followings, which is why Influencer Marketing Hub found that there was a 300 percent increase in the number of micro-influencers used by large firms from 2016 to 2020.
Nano-Influencers (1K – 10K)
Nano-Influencers pose an interesting opportunity as many know their followers in real life and typically have larger engagement rates. While you want to be sure that there is an intent to influence, this tier can be extremely beneficial to your marketing efforts as the level of trust between the influencer and followers can often be higher.

We actually created an encyclopedia on this stuff…
The Complete Guide to Influencer Marketing 🤯
---
Here's What to Look for In an Influencer Partner
Now we know who's who. You're one step closer to choosing the right influencer. Awesome! But how do you whittle down a pool of 50 million influencers? And how do you separate those with large followings from creative partners who can actually get their sizable audiences to take actions on your behalf?
I'll tell ya.
Your influencer selection process essentially dances to the rhythm of your campaign goals. What's the scoop with your campaign? Why are you launching an influencer marketing crusade right now? If you're aiming to rack up more app downloads, you might fancy the idea of tapping into micro-influencers who rock those engagement stats (we're talking comments, saves, sticker taps – not just the old thumbs-up). Throwing in a big-league influencer could also be a smart move to draw more peepers to your product and give your brand's popularity a nice boost.
Or perhaps you're eyeing the throne of thought leadership. In that case, you'll want influencers who groove with your niche or boast industry wisdom – it's like picking the right ingredients for a recipe that's uniquely yours.
Stir things up by diversifying. Maybe you're all about opening new chapters in your brand's story by stepping into untrodden markets. Think about introducing bachelors to some swanky dog chow or getting multitasking moms to make a vitamin swap.
Whatever floats your boat – whether it's app downloads or mom's secret vitamins – these dreams of yours hold the key to shaping the qualities of that "perfect influencer" for your gig.

Related Post
The 3 Types of Influencer Campaigns [INFOGRAPHIC]
Streamlining Your Influencer Selection Criteria
Whether you hire the best influencer agency (us 😉), use an influencer marketing platform, or create your own system, there is a need for alignment between your brand (product, voice, values, message) and the influencers you select. Remember, choosing the right influencer is not just about high follow rates. Even though the macro- and mega- influencers have massive followings, adding "celebrity" to your lead growth campaign for your software company doesn't necessarily translate to big bucks, even though doing so could make your campaign more memorable.
It's not just relevance and context. It's more like synergy. We know, it's the buzzword you can't escape. It's building harmony between two parties who are working together to share a message.
Just as you might be familiar with building out personas for your customers, it can help to take a similar approach for your influencers. How old are they? Do they have a family? How often do they post? What do they like to do for fun? Have they recently become freakishly good boxers?
Let's streamline the influencer selection process by identifying your influencer selection criteria. These are the data points you need to know to make influencer sourcing data-driven.
Gather Demographic Info on Influencers
Most macro-influencers and many micros will already have an influencer media kit that provides brands with information about the influencer's reach, engagement ratios, blog traffic, and audience size. But you also need a significant amount of data on the influencer that typically falls under the heading of demographic/quantitative data. Think:
Age
Gender
Marital status
Family size
Race/ethnicity
Background
HH income
Location
Language
Include Performance Data
In addition to identifying the type of person you want to bring in for your campaign, it's also a good idea to make sure the person wants to be an influencer. This is important true for nano-influencers who may just be super likable and grow followers quickly, and not necessarily interested in becoming influencers. Choosing the right influencer requires the creator to see themself as an influencer.
Performance data is an important part of the influencer selection process. Aside from just talking to influencers to find out if they're interested in your campaign, you can also find out a great deal of info ahead of time by looking at performance data. Look at metrics like:
Follower count
Reach (because algorithms show the content of creators who have engaged audiences)
Engagement ratios
Types of engagement (likes vs comments vs saves vs sticker taps vs swipe-ups)
Platforms on which influencers are most active
Topic, quality, and frequency of posts
Previous partnerships
Authority
Don't Forget About the Quality of the Content
A lot of marketing teams would stop there and use the qualities listed above as the criteria around which they build their entire influencer campaign. But there are also qualitative markers that will be crucial to creating a sticky campaign that resonates with consumers. Pay attention to:
Storytelling
Entertainment value
Quality of content
Audience sentiment
Level of creativity
Values
Relatability
Influencer personality
Lighting
How they engage with followers
Aesthetic (still comes up; not nearly as important as it was before 2020)
Choosing the right creator for an influencer partnership is not a perfect science. It includes reviewing data that's both quantitative and qualitative. Just as you want to pay attention to engagement rates, location, age, and budget, you also want to consider their overall aesthetic, content quality, and values. You might conduct some research into their work or even look to their other partnerships to help you discover whether your brand would make sense with their overall message.
While spreadsheets can help (and we definitely use spreadsheets when it comes time to calculate influencer rates — or what we think they may end up being), there's a level of critical review that feels more holistic as you find the right partnerships. Below is a recommended list of factors to consider for each influencer.
Effectiveness and Actual Influence
The influencers you select need to be able to craft targeted sponsored content that can reach the specified audience. Be mindful of the influencer's skills and where they shine. If they specialize in makeup flat lays for Instagram, you wouldn't want to ask them to create a video of them using the products on YouTube or TikTok. Understand their style. Can you imagine your brand messaging fitting in with their content seamlessly?
Related Post
How to Do Blogger Outreach (Includes Templates)
Analyze Audience Behavior
This is a BIG one, and too many brands skip audience analysis at the expense of their campaign ROI. The reason influencer marketing continues to grow is because of how it can influence behavior. If a creator can't influence the behavior of their audience, we don't actually call them an influencer. And it may be that some influencers are only influential when it comes to certain topics.
What kinds of hashtags do they use? How are they using emojis? (There is such a thing as boomer emojis.) What kinds of brands do they post about? What kinds of brands do they wear? Mention? You can often tell if an audience skews young or if it comprises a segment that would respond to different messaging or a different product altogether.
Take note of how their audience interacts with the content for insight into the type of individuals involved. Everything from hashtags to the jokes they make can help you understand information like age or other interests.
The influencer's followers need to be engaged and match your brand's target audience. Otherwise, your message may fall into the online void of doom.
Consider the Influencer's Goals
It's also important to remember that influencers have a checklist they're running through on their end to determine whether the brand is a good match for them and their personal brand. While you're choosing the right influencer, they're choosing the right brands. Consider micro-influencers like Sophia (@svvphia). When asked what she looks for in brand partnerships Sophia said:
"It's always great partnering with brands I feel I really align with, especially those whose philosophy revolves around reducing their carbon footprint, commitments to giving back to their community and diversity (in the workplace and the creators they collaborate with), using durable and smart packaging, and price points that reflect the above."
The perfect influencers for your brand and specified campaign are out there, it's just a matter of alignment.
Practice What You Preach
Influencers work hard to build their brands and their audiences. It makes sense they're super particular about the brands they choose for partnerships. For an influencer, being connected to a brand that's fallen from grace or that says and does things that fall outside of the influencer's value set is the fastest way to lose followers and future partnership opportunities.
Skrrrrt!! Back Up and Pause on Entertainment Value
Entertainment value often gets overlooked amidst the hustle and bustle of brand strategies. While the brand team hones in on value propositions, benefits, and features, the legal team keeps a watchful eye on communication balance. However, these elements alone won't captivate users or push your sponsored content up the algorithm ranks. Let's break it down:
For the younger generation, platforms like TikTok have become go-to TV. Consider this: the average 18-24-year-old in the US spends a solid 54 minutes watching traditional TV. Yet, in a world of multitasking, the TV usually isn't their sole focus when they're watching.
On the flip side, the same demographic spends a significant 79 minutes daily on TikTok. The difference might not seem colossal, but it's all about the trend. Year after year, traditional TV viewership drops while engagement on short-form platforms like YouTube, TikTok, and Instagram soars.
What's driving this change? Social media platforms are captivating audiences with engaging and entertaining content, and the results are undeniable. They have been successful at keeping users engaged for longer and longer periods of time.
Let's get straight to the point. No matter what message you're conveying, it needs to be packaged within content that's educational or, more importantly, entertaining.
Consider this: Salesforce recently released data indicating that the shopping journey spans an average of nine different channels. This contrasts with the long-held notion of seven touchpoints. We're not talking about seeing something seven times. We're talking about nine different channels.
This shift highlights two significant factors:
1. A seamless shopping experience across various platforms, encompassing both digital and physical realms, is now a must.
2. Collaborating with content creators capable of sparking interactions across multiple platforms is pivotal.
Personal example: my 9-year-old daughter isn't concerned about where Mr. Beast appears; she's watching the content. Similarly, I won't pass up a Trey Kennedy video, regardless of the platform.
In a world where entertainment rules and consumer journeys traverse multiple avenues, ensuring your content is engaging and captivating holds the key to sustained success.
---
Influencer Sourcing: Finding Social Media Influencers
You might be thinking "Okay, I get the gist, now how do I do this?"
Use an Influencer Platform
There are multiple approaches for both influencer sourcing and influencer selection. You might use an influencer marketing platform. This will allow you to filter potential influencer candidates by their demographics, categories, or performance metrics.
The real deal here is how that platform actually populates influencers. Are influencers curated by people and added to a database? Or do influencers join as part of a network of creators from which platform users can then source potential influencer partners?
Our platform uses AI to automatically add potential candidates to our database as soon as they achieve nano-influencer status on any single platform. Yes, that's tens of millions of content creators. Then our influencer discovery team does the heavy lifting by using campaign requirements and client goals to shortlist potential candidates. Finally, our clients review their options and provide feedback.
Working with Agents
Agents can be a way to work with one professional that represents a variety of influencers for easy communication. We've worked with tons of agents to negotiate the terms of an influencer's participation in a campaign. You're almost always going to be working with an agent for megas and celebrities. Just keep in mind that creators who are represented by agents tend to be pricier than those who aren't.
Doing Your Own Influencer Outreach
You can also create your own influencer outreach strategy to contact influencers. (👈This link goes to a post that includes templates, too — just an FYI.) But I'll say this: Using a platform can save you time and energy as you can usually narrow down your search and apply filters for a quicker selection process.
Before you reach out to influencers, you want to be clear on what you're looking for. Be professional and relatable. And make sure that the influencer is a reasonably good match for your campaign. Influencers hate it when brands reach out blindly, without bothering to do any research ahead of time. Choosing the right influencer means doing your homework first.
If the opportunity feels too open-ended or doesn't make sense for what the influencer does, you might find yourself in a string of rejections that never make it to that first date.
Just as there is a funnel for consumers as they become customers, you may take a similar approach to influencer matching and relationship building. Some may feel like a long-term strategy where you're warming them up to become brand ambassadors as opposed to hitting KPIs in the short term with a one-off campaign.
Hire An Agency
If you have the budget, you will probably want to hire an agency to run your influencer marketing campaign. Choose one with a track record of performance. This should include influencer marketing case studies that you can see and verify and preferably an agency that specializes in creative strategy. The agency is the go-between that translates your marketing goals into creative concepts. As long as they choose the right influencers, they'll have no problem guiding creators to make content that converts. That means more amazing content you can use across channels and at different points of your sales funnel.
We actually have an entire guide on how to choose an influencer marketing agency. You can download that one here.
---
Good Influencer Partnerships Require Ongoing Relationship Building
For those looking to take on the long game with their favorite influencers, be sure to focus on how you can build a meaningful relationship. Flattery will get you everywhere in life, but not if it's lacking in heart and doesn't feel real. Don't just comment "cool," on all their posts. Get specific and determine what it is about the influencer that attracts you and your team. How does this align with your brand? Be willing to share your genuine thoughts.
If you're just starting your outreach program, consider looking for influencers who are already obsessed with your brand. Your number one fans pave the way for the types of loyal partnerships that will help your influencer marketing strategy.
Searching for Influencers in Your Niche
Google Alerts and exploring hashtags can help you find influencers as well. Starting conversations and building relationships organically can take more time. But it can also help you be more thorough as you're vetting influencers. Get a feel for who they are beyond vanity metrics like follower counts and Likes. Some may even set up interviews or work to create more involved partnerships depending on your brand's values and needs.
As an agency, there can be a lot of people working behind the scenes for a campaign. Try to ensure that each influencer you select has one point of contact. This will minimize confusion and enhance the relationship for both parties. Be mindful of the types of relationships you want to build. You may seek out both short- and long-term influencers to work with, depending on your campaign goals and your influencer selection process.
Consider casting a wide net, as not every influencer may be jumping at the opportunity to work with you. It's a hard pill to swallow, but the truth is that these influencer partnerships should benefit both parties.
Not everyone is going to love you. But the ones that do are going to be able to share their authentic experiences in a genuine way with their followers. That is what you want. Try to welcome the rejection. It helps you get one step closer to that perfect match.
Refine Your Process
Your system will probably evolve as you start to complete and track your campaign efforts. You should routinely update your pool of influencers as you track campaign progress and document their performance. Be mindful of feedback as you work with your team and partnerships to help you adjust your system as needed.
Your campaigns are going to change with the needs of the brand, which means you are constantly selecting influencers. You want to stay open to new people and opportunities that can help you routinely meet your campaign goals. Sometimes the influencers from your last campaign are not going to be the best choice.
Be sure to document progress, concerns, and more with each influencer. This will help you determine if you want to continue working with that person or if you'd rather bring in someone new for the next campaign.
Treat Influencers as More Than a Number
Influencers are a hot commodity for everyone's marketing efforts. But they also don't always like to be treated like just a number. As you build and foster these relationships, consider small adjustments. Making these at the beginning of your selection process can help the partnership feel more special and intimate. This can encourage more interest on the influencer's part as they feel more invested as you interact with them as a representative of the brand.
If the budget doesn't allow for additional gifts or more pay, look to handwritten notes or kind words in your interactions to deepen their emotional connection to the brand.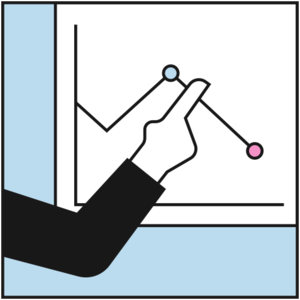 Related Post
How to Set Goals (Real Ones) for Your Influencer Marketing Campaigns [Downloadable Guide]
Final Thoughts on Influencer Partnerships
In a world where entertainment rules and consumer journeys traverse multiple avenues, ensuring your content is engaging and captivating holds the key to sustained success. Influencers craft content that adds a unique layer to your brand. They navigate various platforms, captivate audiences, and embody the spirit of authenticity brands crave. So, it's important that you're able to choose the right influencers for your campaign. That means tightening up your influencer sourcing and influencer selection strategies.