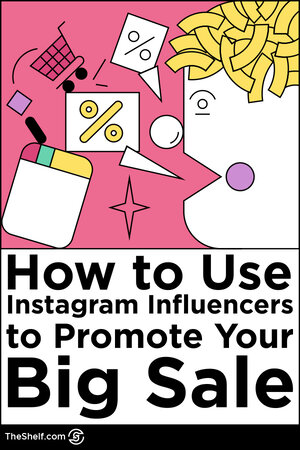 It's holiday marketing time! If you're one of the millions of brands planning a big, holiday thing, partnering with Instagram influencers can be an invaluable marketing strategy for getting the word out about your big sale and converting followers to clickers.
First, let's start with the good news: it's not hard to get people interested in a sale, especially one people can shop from the comfort of their own homes. According to Think with Google's Retail Holiday Guide 2020, 46 percent of online shoppers 👉 expect 👈 retailers to offer discounts.
Cyber Monday hit a record of $9.4 billion in sales last year. And a few weeks ago, Amazon's mid-October Prime Day officially kicked off the holiday shopping season for consumers by generating $3.5 billion in revenue globally for Amazon merchants, a full FIVE weeks before the regular Black Friday to Cyber Monday shopping sprees.
This year, retailers like Macy's, Walmart, Target, and Wayfair are extending "Black Friday" sales through the entire month of November. I get notifications on my phone from Walmart every single day.
Why Would You Use Instagram Influencers to Promote Your Sale?
One billion people use Instagram each month, and 112 million of them are in the U.S. Instagram is a go-to platform for sourcing ideas and discovering new products.
A few years ago, Bustle conducted a survey of 1,000 millennial women about their spending, and from that survey comes one of my go-to stats:
For 8 in 10 millennial women social media is the most effective way to reach them, and 4 in 10 say Instagram is the most effective social network for brands to reach them.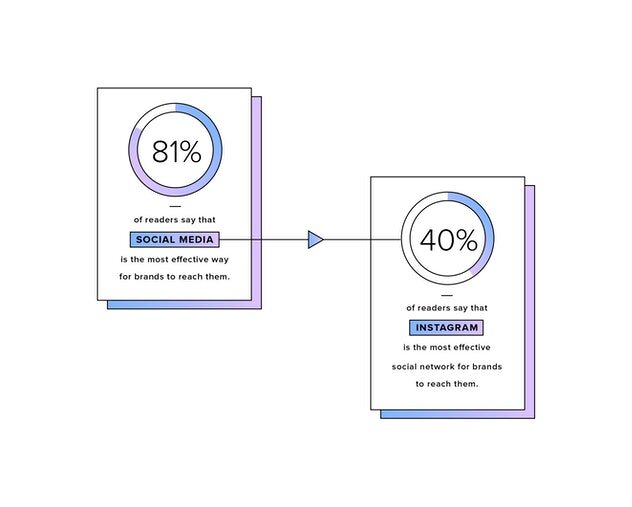 Those stats line up with more recent findings. For instance, 62 percent of those surveyed by Facebook said they become more interested in a brand or product after seeing it in their Instagram Stories.
Forty-six percent of young adult shoppers say they use social media to get inspiration for their next shopping decisions. Do you know which platform is their top choice? You guessed it right, it's Instagram.
Oh, and 73 percent of teens in the US prefer brands to use Instagram to let them know about new products or promotions (just 12 percent of teens prefer Facebook, and most of them aren't super-interested in learning about new products on TikTok. Music, yes. Products, no).
Back to our topic… sometimes just announcing to shoppers that a sale is going on is enough to compel purchases. The key is you have to get them to see the announcement, and that's where influencers come in.
7 Ways Influencers Can Promote Your Big Holiday Sale on Instagram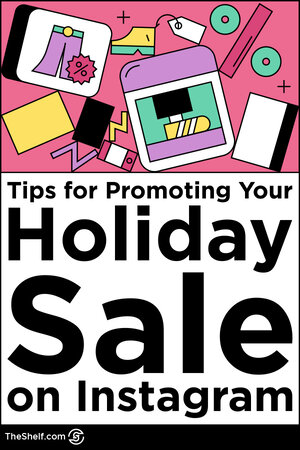 Instagram influencer marketing has multiple moving parts, none of which should really be a standalone strategy. Even partnering with influencers should be part of a larger overall social media strategy. I say that because Instagram offers SO many opportunities for brands to monetize their audiences, create shoppable content, and drive customers to their websites who want to buy.
One of the things we saw so clearly during 2020's summer of social action is the power of images and captions to compel people to act.
People process pictures much faster than text, allowing brands to lay out contextual clues within a post that clearly communicate the value of a product without the need to read a super-long caption.
When you have great pics, you don't need a whole, big sales pitch. Without a great picture, no one will stop long enough to read your sales pitch anyway. Influencers are experts at using visual cues to relay messages that resonate with their followers. By partnering with a few well-chosen Instagrammers, your campaign will have the right images to disarm your audience and make them curious enough to learn more about your brand or product so they feel comfortable buying from you.
#1. Partner with Micro-Influencers to Build a Content Catalog
If you want to promote your sale, you're going to need content. So much of social media marketing is just getting people to stop scrolling long enough to take look at your product, and a good way to do that is to partner with micro-influencers who are AMAZING content creators.
Three reasons why you'd want micro-influencers to do your content
We typically recommend micro-influencers if one of the goals of your campaign (you have set goals for your influencer campaign, haven't you? If not, download our guide on the topic) is to get influencer-generated content (IGC) that you can reuse across your own branded channels. Why would you partner with micro-influencers instead of going with larger influencers? Three reasons.
Micro-influencers typically have more niched-down crowds, meaning there's a greater chance that if you partner with a micro-influencer that they've grown their following by getting really good at creating a certain type or style of content.
Micro-influencers are less expensive than macro-influencers and mega-influencers, with fewer rules about content reuse. (If you need a review of which is which, our most recent post on influencer tiers will lay that out rather nicely for you.)
Since micro-influencers create content that's more focused on a particular topic, you'll have content that resonates with different segments of your audience
#2. Partner with Macro- and Mega-Influencers to Get the Word Out to More People Faster
Okay, so you're getting a nice variety of content from creative micro-influencers. When your goal is to shout your big sale from the mountaintops, go with larger influencers who can get your message in front of more people in a shorter amount of time.
One of my favorite Gymshark ambassadors is Brittne (on Instagram @brittnebabe). She has more than 1.7 million followers, and a premium exercise program that's inexpensive to join (I joined it). I first saw Brittne, not on Instagram or YouTube, but in a short video on Pinterest over a year ago. When I saw her again on Instagram, I immediately recognized her as the Pinterest girl who made me start a board called Go Hard. Haha.
In this video, Brittne's doing what she does, but the caption announces Gymshark's EARLY BLACK FRIDAY sale which opens on November 13th.
Brittne's Instagram Reel mentions this YouTube haul 👇 where she highlights a few of her favorite pieces, their names and the percentage of the discount for each piece.
#3. Use More Than One Concept
There are times when you can crush it by having all of your influencers recreate one kind of post. But for the most part, you can broaden both your reach and your appeal by switching things up a bit with your content.
I'm just going to brag right here because one of the things The Shelf team does well is dream up creative concepts so that brands can get that all-important stop-scroll from their prospects.
But even if you're not a genius at dreaming up creative visual concepts for your campaign, you can add depth and variety to your holiday marketing campaign by recruiting Instagram influencers of different sizes who have distinct creative styles.
For example…
I actually know a woman who owns a company that designs journals and planners. For her company, the obvious choice for an influencer partner is to find a micro-influencer who also journals or who uses planners and has considered journaling.
Solid choice, right?
If she posts a picture of herself journaling, that would make sense to her audience AND make sense for the company that hired her.
But we're staring down the barrel of another lockdown, so this particular paper company could also partner with a nano-influencer like @ramtalk who creates really interesting (read, scroll-stopping) mixed media collages.
Or Anne (on Instagram @bujotrulla), a bullet journaling micro-influencer from Germany. #bujo! Or for our less monochromatic journalers, the post on the right from Klara Zole (on Instagram @journals.by.klara). If you click the image on the left (or click this link), you can watch Anne's bullet journaling video on Instagram.
Or the #writingprompts crowd. Or the #mentalhealth crowd. Or the #productivity crowd. Or moms with #kidswhojournal. Or the teens who write. Or the #nanowrimo crowd, like this pic below from Saturne ou Jenna (on Instagram @jennanvrs).
Yes, I totally think she's as young as she looks. Her feed also contains a study video. But I checked and there's plenty of engagement on her posts.
If high school French serves me correctly, she's asking people to comment below a noun and an activity that she can use as writing prompts for journaling. (I also speak high school Russian, college Spanish (I understand it but can only answer in French) and the equivalent of one week of Mandarin. 😂)
Jenna's most recent post was a contest in partnership with a paper company. The caption's in French, but you get the gist: follow her, follow the brand, get $40 in writing gear.
Yes, all of these posts would look drastically different, but they would also appeal to different prospective customers, and the content would look native to the feeds of each influencer.
What about holiday-themed stuff? Holiday themes are fantastic, but you don't HAVE to stick to holiday themes to do your holiday marketing. Instead, focus on creating content that you can reuse and repurpose, whether you're reusing it next winter or six months from now.
#4. Have Influencers Create Instagram Reels for Better Reach
A few weeks ago, in the heat of the Trump-TikTok battle, we published a big post on Instagram Reels after Facebook released the feature in the U.S.. Just to recap, Instagram Reels allow you to create 15-second videos which you can string together and set to music.
That sounds like TikTok, right? Well, why not just use TikTok? You can, but if you're partnering with TikTok creators, you should also have them cross-post their videos to Instagram as Reels. Not only is there a larger user base and a wider representation across older generations on Instagram, but Instagram is favoring content published using Reels. So, influencers and brands are getting 2x, 5x, and 10x the views with Reels than their typical viewership/reach with, say IGTV content.
I'll demonstrate this with a story:
After spending hours searching for the perfect throw pillows (not even kidding – I literally spent hours doing this yesterday) and trying to decide if I wanted to go with fall decor or holiday decor in my living room, I bought about 100 bucks in stuff from Michael's (paid $38 for it, yay for holiday sales!). But I don't have everything I want to create a welcoming holiday vibe. So, I considered heading to Hobby Lobby today until I saw this: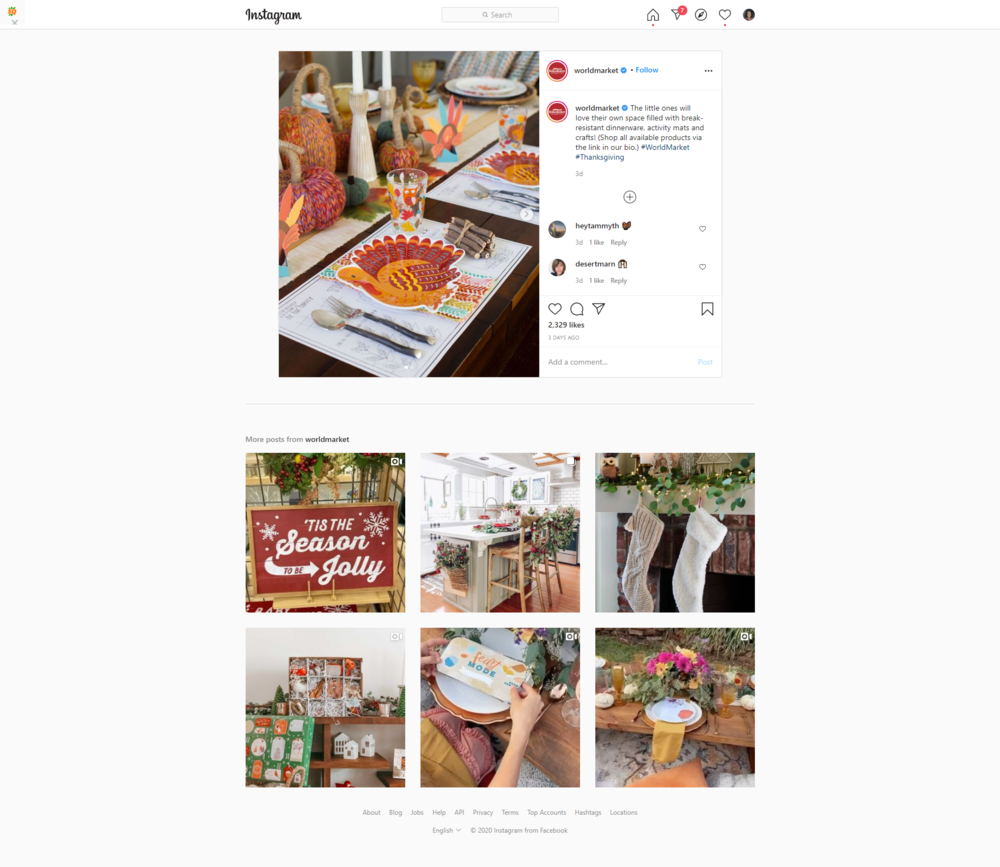 On mobile, this image is actually an IG Reel. But on desktop, I get to see more of World Market's feed without clicking over to their profile.
Here's the beauty: I NEVER see content from World Market. I totally forget World Market was even a thing (with COVID, I'm staying close to home and just going to stores in my city). But World Market is probably the answer to my "holiday home" woes. My very next action was Googling "World Market near me". And that's what you want, because "near me" is a strong indicator of purchase intent, and despite COVID concerns, "available near me" searches are 2x what they were last year.
Here's the thing: I wasn't looking for World Market. I wasn't even looking at home decor stuff on IG. I was actually scrolling my feed for a good example of a holiday ad to use in this post (coincidentally, I didn't find anything as I'm very careful about the content with which I engage, so I mostly see ads about marketing tools, creating courses, fitness, and interior design ideas). And now I'm trying to figure out when I'll have time to make the 40-mile trek to World Market (the World Market tab is already open on my computer and I've already signed up for an online account so…).
So, it's worth it for you to ask your TikTok creators to cross-post campaign content to Instagram Reels.
#5. Have a Local/Regional Instagram Influencer Do a Walk-Through of Your Store to Spotlight the Deals
When COVID first hit, supply chains came to a grinding halt. Not only were stores running out of the essential items we needed, but for a while retailers were slowing down on even selling or shipping non-essential items. I remember parts of Walmart being roped-off at the store nearest me because they didn't want shoppers buying toddler shoes and leggings during a pandemic.
With that memory fresh in everyone's mind, an in-store walk-through can help alleviate apprehensions about supply chains. I'm one of the people shopping early this year because I don't want to be caught without the appropriate number of LOL dolls. As my six year-old daughter told me a few hours ago, "I'm counting on you!" (actual quote from her about buying enough LOL dolls EARLY enough so they're here for Christmas, so…).
That said, partnering with a local or regional influencer who can talk your audience through some of the deals and steals is a smart idea. Check out this video from Reis World, which is a walk-trough of a Walmart store already set up with its traditional Black Friday store displays. My non-social-media using husband sent this to me yesterday and I found it SUPER helpful ($5 Disney anthologies!)
Reis World also posted Shop with Me videos of Black Friday sales in Costco, Burlington, and other big retailers. Christmas may not have come in July this year… but it's gotten pretty close.
Reis World isn't an Instagram influencer, but the channel gets tons of subscribers and visitors to their Shop with Me videos. But like we saw with Brittne in one of the previous examples, this can easily be chopped into a 15-second Reel that announces in the caption that the full walk-through can be found on YouTube or IGTV.
#6. Give Customers More Than One Reason to Buy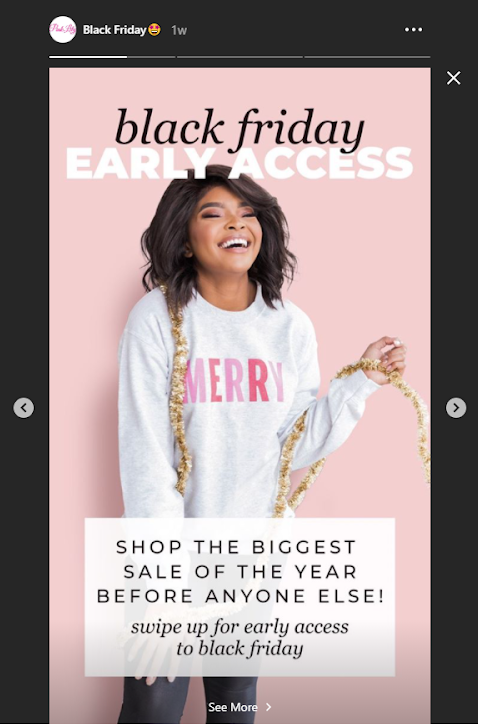 This may be one you don't think much of, but it helps to give your customers more than one reason to pay attention. This year, big retailers are offering different "Black Friday" deals from the end of October to the end of November, switching up the days and the deals to give shoppers reasons to stay engaged and keep visiting the site.
I saw an example of this strategy from Pink Lily Boutique.
In addition to promoting Early Access to its Black Friday sale, Pink Lily also has multiple "carrots" to dangle in front of Instagrammers such as a $1000 giveaway, a $20 sale, the launch of their newest line of holiday-themed pajamas (and I'll just admit it – the pajama onesie is actually pretty cute even though I shun holiday jammies for grownups).
Most of the posts in Pink Lily's feed are either from staff or they are repurposed posts from Pink Lily's influencer partners. And you can see from thumbnail below that the video has been cross-promoted on Instagram from TikTok.
#7. Use Both Paid and Organic Posts to Promote Your Sale
Organic reach on Instagram is much better than other social media platforms. We Are Social pegs Facebook's organic reach at 5.2 percent, meaning if you have 1,000 followers on Facebook, 52 of them will see your post at any given time. Instagram reach in the U.S. ranges from 5 percent to 10 percent, but reach really depends on where you are in the world. In places like Kazakhstan, organic reach can get as high as 72 percent. Good for Borat, not great for you if you're in Cincinnati trying to figure things out.
So, it's wise to have an organic marketing plan and a paid marketing plan. There are advantages to both.
Organic/non-paid content – You have the opportunity to regularly engage with your followers and slowly woo new followers by using specific hashtags. But by and large, only the people who follow your brand will see your organic content.
Paid Instagram content – You level-up your targeting by running your ads with the Facebook Ads Manager to better define which Instagram users should see your ad based on their interests and online behaviors. Paid ads allow you to reach beyond just your followers to people who may not know your brand, but who are likely to be interested in what you're promoting.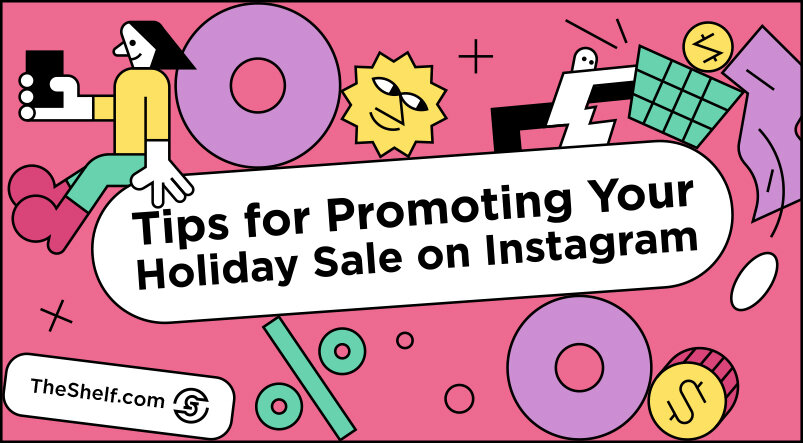 WE ACTUALLY CREATED AN ENCYCLOPEDIA ON THIS STUFF…
The Complete Guide to Influencer Marketing 🤯
Conclusion
Just to recap, if the goal is to promote your big sale, Instagram influencers can really help you target your messaging to the exact segments of your audience who are most likely to shop with you.
Partner with micro-influencers to get tons of content you can repurpose
Partner with macro- and mega-influencers to spread the word about your sale quickly to lots of people.
Use different campaign concepts to get more interesting content.
Loop in Instagram Reels to expand your reach.
Have a local/regional influencer do a store walk-through to show off your goods.
Have each influencer feature a different product that will be discounted for your sale.
Boost those posts! Use both organic and paid Instagram marketing.