YouTube influencer campaigns may be the key to leveling up your marketing strategy IF you know which YouTube features to use. In today's marketing landscape, it can be a struggle to find the right social media channels for your brand. With so many thumbs scrolling on TikTok, Instagram, and Facebook, it can be easy to forget even the worthiest contenders. Enter Youtube. The OG video platform has a massive user base and the stats to give newer video-focused apps a run for their money.
Video influencers aren't just making waves on short-form apps like TikTok and Instagram Reels. They're making a splash on YouTube as well, and it makes sense why. The platform was literally made for them. Learn how you can make the most of influencer-generated video content and leverage YouTube as an influencer marketing platform.
If you're new to YouTube video marketing, don't sweat it. In this post, we'll break down the most influencer-friendly YouTube features and the benefits of investing in content for the platform, and a few YouTube influencer marketing examples to get you inspired. Let's dive in.
Why Marketers Love YouTube Influencer Campaigns
Before we get into exactly what Youtube features are best, let's figure out why it's even necessary to use yet another platform. Marketers love YouTube because it's an incredibly popular site that fills a need in the market for user-generated, long-form videos. With more than 2 billion monthly active users, YouTube is the second most popular social media network in the world, behind Facebook. YouTube users are fueling the creator economy.
More than 500 hours of content are uploaded every minute, and users watch over a billion hours of video each day. When it comes to demographics, it's clear that YouTube is a platform for everyone.
In terms of age, YouTube's viewership is pretty evenly distributed. About 67 to 77 percent of each age group watch videos on the platform. YouTube does skew slightly toward male viewers, with 56 percent of users identifying as men. But the platform is just as popular with the over-50 crowd as it is with teens.

Because so many people watch YouTube videos and there is such a wealth of content and creators on the platform, it's easy for marketers of all kinds to find value in YouTube influencer marketing.
Is Investing in YouTube Influencer Campaigns Worth It?
Yes. YouTube influencer marketing is a great investment for your brand. The platform generated $28.8 billion in ad revenue alone in 2021. An overwhelming majority of Americans are on the platform regularly. 91 percent of us watch videos weekly, while 62 percent are on the 'Tube daily. And, YouTube is doing heavy lifting far beyond the confines of the U.S. 62 percent of global consumers are on YouTube. More than 100 countries have localized versions of the app. It's now available in 80 languages!
Of all the users, all over the world, 90 percent of them say they use YouTube to discover new products. And, 70 percent of viewers have actually made a purchase after discovering a brand on YouTube. 55 percent of marketers already use the platform, and with these numbers, we expect that figure to grow over the next few years, especially in the influencer marketing space.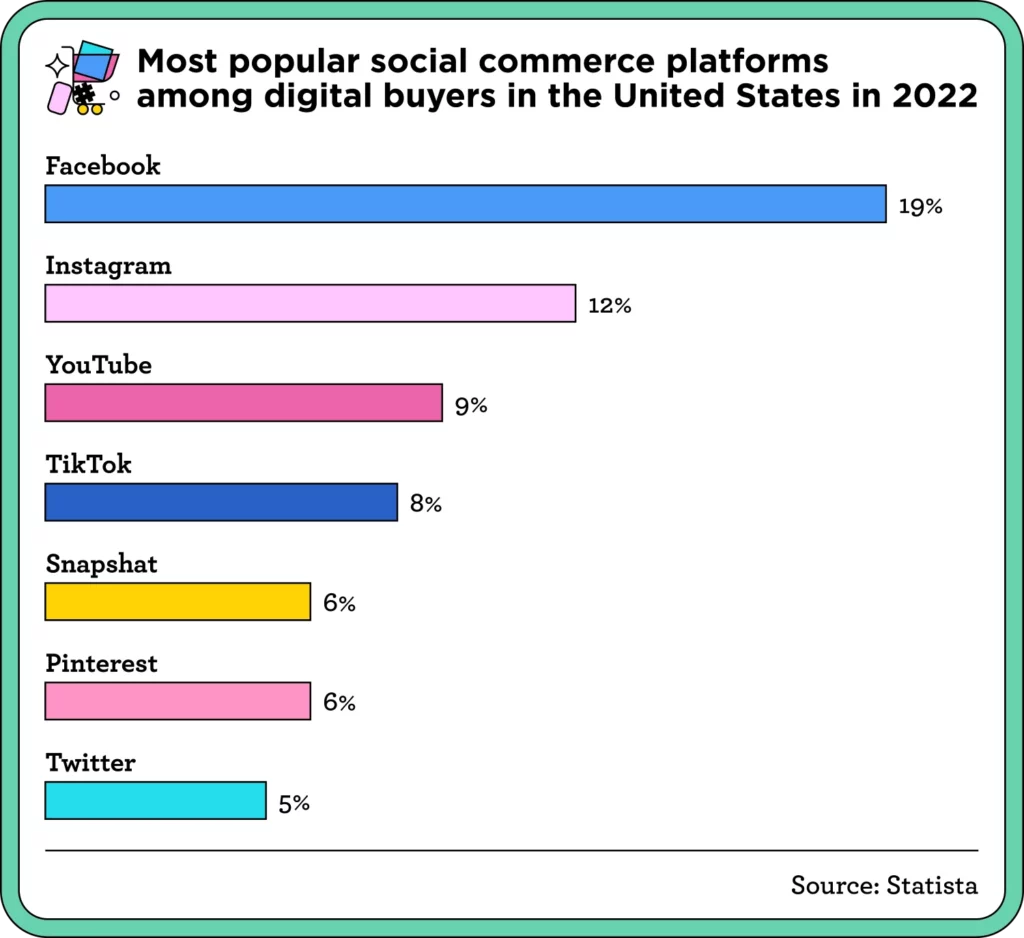 When working with an influencer marketing agency like The Shelf, we'll almost always recommend an integrated influencer marketing campaign across platforms. Adding YouTube video marketing to your strategy along with Facebook, TikTok, Pinterest, and Instagram influencer marketing can take your campaign to the next level. YouTube influencer campaigns are most often lumped in the lead generation category, but with the right strategy, the platform can also work well for conversion campaigns.
The Cost of Working with YouTube Video Influencers
YouTube is likely to incur the heaviest investment per post if you're planning to run an influencer campaign. YouTube videos are often longer than TikToks or Instagram Reels, and they require editing software and skills outside of the app, unlike their aforementioned competitors. Don't let the extra change deter you. YouTube offers big bang for your buck. The average earned media value for YouTube influencer marketing last year was $21,632.
A variety of factors will influence the rate a creator charges for a YouTube video, so we're not dropping any numbers in here because it's very likely that by the time you get around to reading this post, the formula we provide you will be outdated. Things are changing fast in this space.
Although, mega influencers (those with more than 1 million followers) are less likely to adhere to this pay scale. But keep in mind that rates will be affected by:
Audience size and engagement rates
Whether the creator has an agent
The type of video you want – whether it will be a dedicated video or a haul
Content rights – how you plan to reuse the content once it's created
Whether you plan to whitelist the content once it's created.
Whether the content will be repurposed for print ads
Tips for Working with Video Influencers
Okay, I promise we're almost there… we just want to make sure you have all the information you need to effectively use the Youtube features ideal for your brand. Part of this information is on how to work with the right influencers.
There are so many video influencers on YouTube it can be hard to know where to start looking for one to work with your brand. Start by finding creators that align with your niche, whether that's beauty, gaming, cooking, hiking, or something more obscure, there's an influencer for almost everything on YouTube. Try searching relevant hashtags to discover new influencers. Or you can always partner with an influencer marketing agency like The Shelf to discover YouTube influencers who align with your campaign goals.
YouTube influencer campaigns, like all influencer marketing, work best when you let your influencers' creativity shine. Hire people you can trust to do good work, provide them with a detailed brief, and then watch them work their magic. Don't stifle your influencers with too much restriction. The freedom to create is often what separates the old-school ads and the more authentic, new-age influencer promotions.
The Best Youtube Features to Flex in Your Video Influencer Campaigns
Because of its horizontal screen format, YouTube can feel like a stand-alone component in your influencer marketing strategy. There is some overlap between the functionality of YouTube and apps like TikTok and Instagram, but it's important to note the features that make YouTube a unique platform for video influencers. Make the most of your YouTube video marketing with these influencer-friendly Youtube features.
LONG-FORM: YouTube may be branching out to shorter-form content, but its bread and butter is long-form. Brands that invest in long-form video campaigns on YouTube consistently see the strongest ROI. We'll see if that changes with YouTube shorts in the coming years, but for now, don't sleep on long-form. While TikTok extended its max video length to 10 minutes, most creators still stick to videos that run 3 minutes or less on the clock app. So, YouTube retains the long-form niche for now.
PAID ADS: More than 5 million viewers pay for YouTube TV monthly, making it the largest internet TV streaming service in the U.S. When ad dollars shifted away from traditional TV to streaming and internet advertising, YouTube greatly benefited. Consider repurposing influencer-generated content for paid ads to increase your reach and engagement.
STORIES: This is a relatively new Youtube feature in beta testing, so it's only available to creators with 10,000 followers or more. YouTube Stories are mobile-only videos that allow creators to engage with their communities in a more casual, less permanent way. Unlike other social platforms, YouTube Stories last 7 days (rather than 24 hours).
SHORTS: Since their release in 2020, YouTube Shorts have already racked up more than 5 trillion views. These short videos appear in the vertical format and are 60 seconds or less. And yes, you guessed it — they're YouTube's rival to TikTok and Instagram Reels.
LIVE: Have your influencers go live and stream while they interact with your product. Creators can stream from mobile or desktop devices. While live, they can interact with followers in the chat, answer questions, provide product demos, and more. Just make sure they stick to YouTube's community guidelines.
PREMIERE: Launching a collab with one of your brand ambassadors? That may call for a premiere! YouTube Premieres allow creators and viewers to experience a new video in real-time. Your brand and influencer partner can share the watch page ahead of the video premiere to build up the hype and create buzz about your launch. It's like walking the red carpet online.
Types of Video for Your YouTube Influencer Campaign
So, now that you know what Youtube features there are, it's important to figure out how you want influencers to use them.
YouTubers are some of the most skilled video influencers out there. Because the platform doesn't have the built-in editing software that apps like TikTok and Instagram do, YouTube creators have to learn hard shooting and editing skills using traditional software.
Remember, YouTube influencers are some of the most creative influencers in the game. When you book influencers for your campaign, give them permission to let their creativity (and editing skills) run wild. The best content comes from letting creators do their thing. That's why you hired them in the first place.
If you need some inspiration for the type of videos to include, here are some YouTube influencer marketing examples:
UNBOXINGS: These videos are great for product launches, but you can showcase current products as well. Make sure your packaging is top-notch so the unboxing experience is a beautiful and engaging one. 72 percent of American shoppers say packaging affects their purchase decisions. And, if you're working with a larger influencer, but have a smaller budget, consider being part of an influencer's haul video, where they unbox products from many brands.
TUTORIALS: Whether you're in the business of cosmetics, home improvement, or budgeting, tutorials are a great way to show how new customers could potentially use your products. 55 percent of consumers watch videos before making a purchase. Tutorials can help convince consumers to buy and make them feel confident when using the product.
CONTESTS: Giveaways and contests are a great way to increase engagement and hype around a new product or service. Contests have a 34 percent higher conversion rate than other online forms. Makes sense to me. Who doesn't like free stuff?
DAILY VLOGS: Show what your product looks like in the daily life of a customer (or in this case, influencer). Seeing your product out in the wild, and being used by someone potential customers follow and admire, is likely to convince them to buy. Plus, this is often seen as an authentic form of product placement, since it shows the use of the product in someone's daily life.
REVIEWS: A whopping 90 percent of consumers say online reviews impact their buying decisions. Because influencers build trust with their online communities, many will be more willing to take a recommendation from an influencer than an anonymous written review.
Of course, there are no set-in-stone ways to make this content or type of Youtube feature that has to be used for a certain type of video content. All of these types of videos are used with different features and can be very effective with the right influencer.
Learn From These YouTube Influencer Marketing Campaign Examples
One of the best ways to get inspired for using YouTube as an influencer marketing platform is to see how it's been done well before. Check out these YouTube influencer marketing campaign examples to get the gears turning for your next strategy sessions.
AMERICAN STANDARD
The bathroom and kitchen fixture leader, American Standard, ran a campaign called #MyAmericanStandardJourney to highlight how their products can level up bathrooms to modern luxury. The brand partnered with DIY home improvement influencer Denise Cooper, who runs the YouTube channel Bemyguestwithdenise. She captured the complete remodel of her bathroom using American Standard products and raked in more than 47,000 views.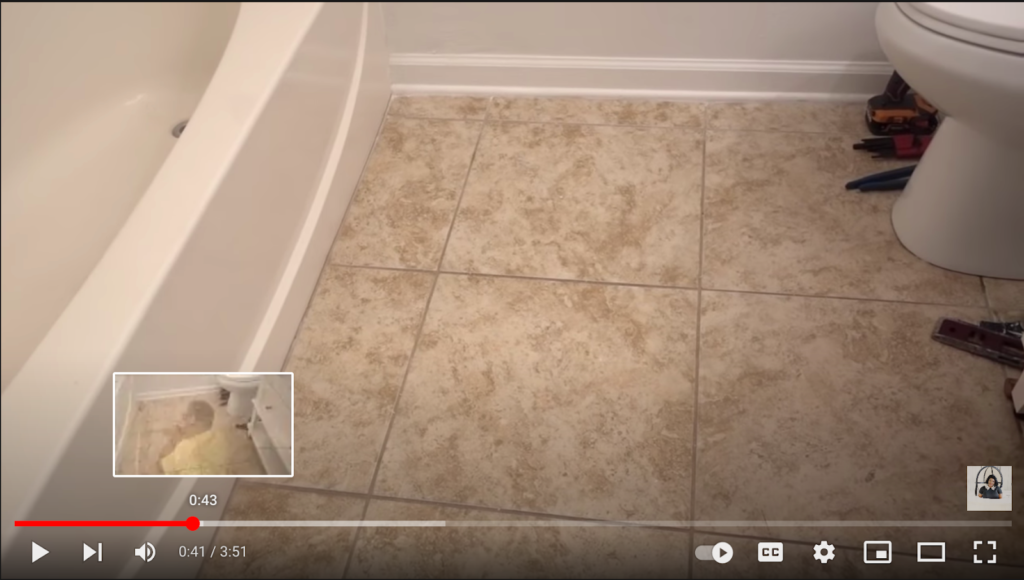 Denise Cooper's bathroom before the American Standard remodel. Source: YouTube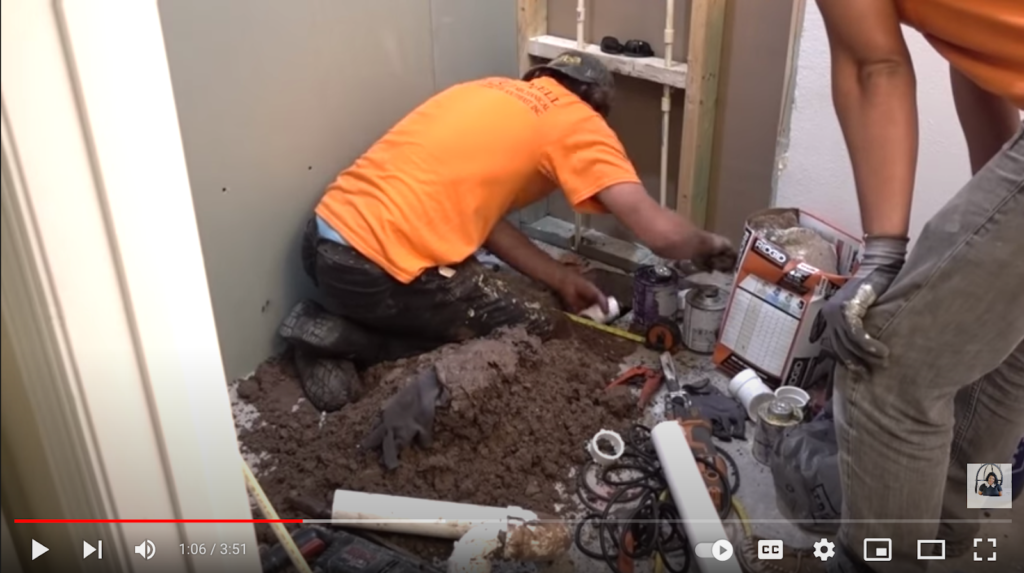 Denise Cooper's bathroom during the American Standard remodel. Source: YouTube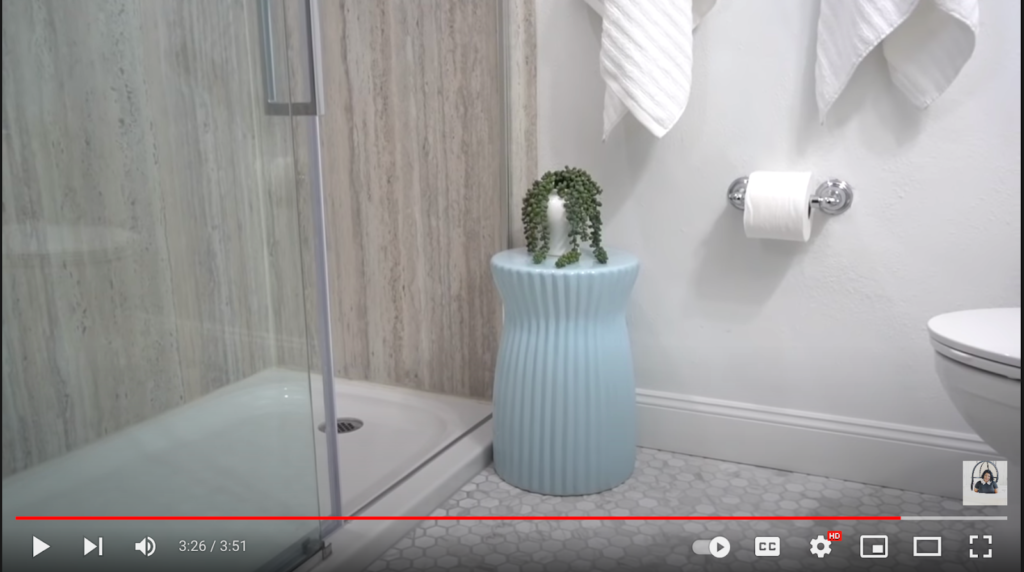 Denise Cooper's bathroom after the American Standard remodels. Source: YouTube
REFRIGIWEAR
RefrigiWear is an apparel company on a mission to keep workers warm in the coldest conditions. They were looking to partner with blue-collar influencers who worked in cold climates for a recent campaign. This is somewhat of a tall order, seeing as there aren't many influencers occupying that niche. Luckily, they were able to partner with Nick and Scott, the brothers of Welker Farms.
The Welker brothers got some great engagement on the video they created for the campaign, bringing lots of exposure to the RefrigiWear brand, with a whopping 239,546 views. These types of videos are proof that authentic creation on the side of the influencers goes a long way. This video doesn't feel like an ad because the product is seamlessly integrated into his routine, and that's what audiences want to see — products their favorite influencers actually know and love.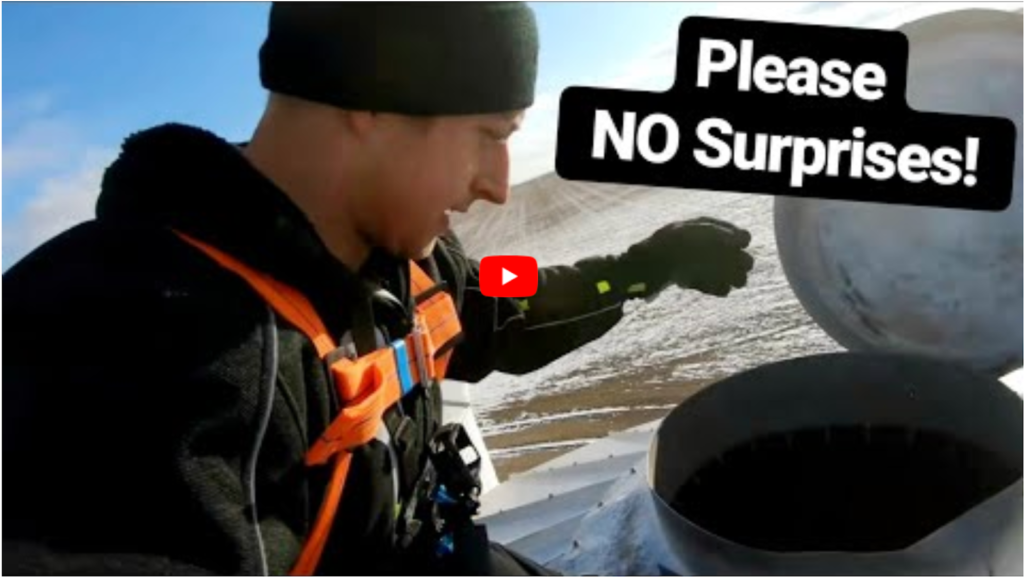 Nick Welker wearing his RefigiWear gear on the job. Source: YouTube
FEIT ELECTRIC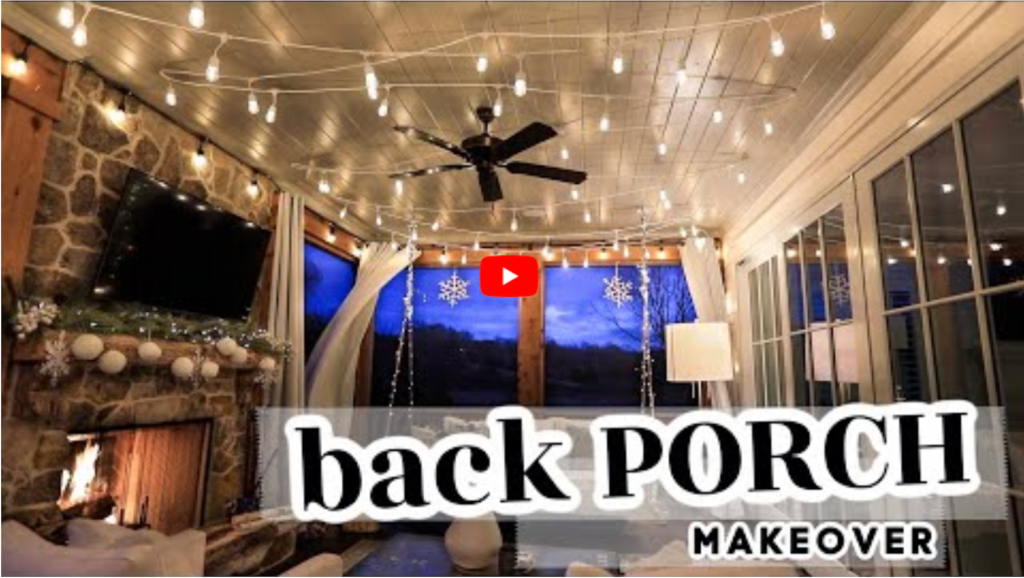 The family-owned company, Feit Electric specializes in standard and smart lighting designed to make any living environment safe, functional, and beautiful. During COVID-19, they ran a campaign to inspire customers to make their homes more comfortable while they were stuck inside.
Feit partnered with influencers like Angela Lanter to show the installation of their lights and all the smart features that come along with them. Angela's organic-feeling YouTube video amassed 11,452 views and more than 100 comments. Not too shabby!
Get YouTube to Work for You
We hope this helped open your eyes to all the ways YouTube may be an influencer marketing platform for your next campaign. Working with video influencers is a great way to build out your marketing strategy and harness the power of YouTube's massive user base. Whether you're launching a new product, in search of more glowing reviews, or hoping to give your audience an in-depth explainer of how to use your upcoming product or service, YouTube's long-form format offers the flexibility, and the time, to accomplish your campaign goals.
If you'd like help crafting your next YouTube influencer campaign, don't hesitate to call your favorite influencer marketing agency. (That's us — The Shelf.) Our expert team will help you craft a strategy that works for your brand and brings in the big bucks. Schedule a strategy call with our team below. Or you can always follow along with us on The Shelf's YouTube channel for more influencer marketing tips and tricks.
Happy marketing!
---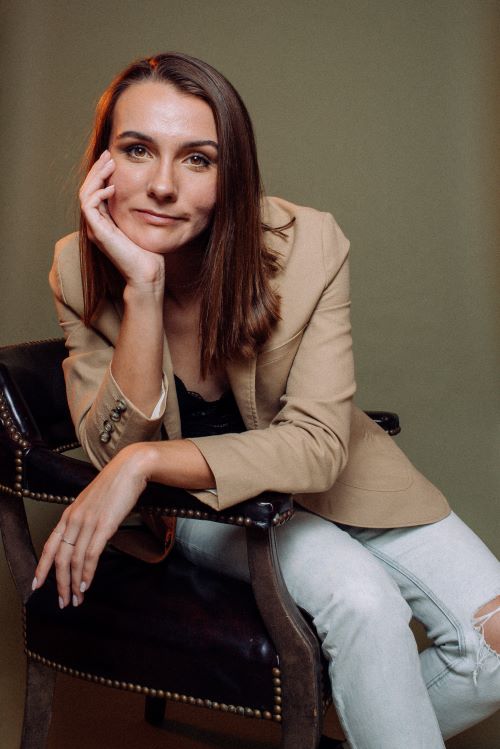 About This Author
Ariana Newhouse | B2B Writer
I am a freelance writer and comedian based in Los Angeles, and while making people laugh is my jam, it's not always the company brand. So, I strive to make people feel something. My writing philosophy is collaborative, empathetic, and humanistic. At the end of the day, no matter the message, there are real people on both ends of the process.
---