The Brand
American Standard has been around for over 140 years, innovating what we know as the modern-day bathroom. Just to give you some context, this is the legacy brand responsible for the one-piece toilet, built-in tubs, combination faucets that allow you to mix hot and cold water so the water streams from the faucet warm, and tarnish-proof, corrosion-proof chrome finishes for brass fittings. Yeah… those guys. American Standard is the industry leader in bathroom and kitchen fixtures, stylish faucets and sinks, plus whirlpool tubs and other wellness products.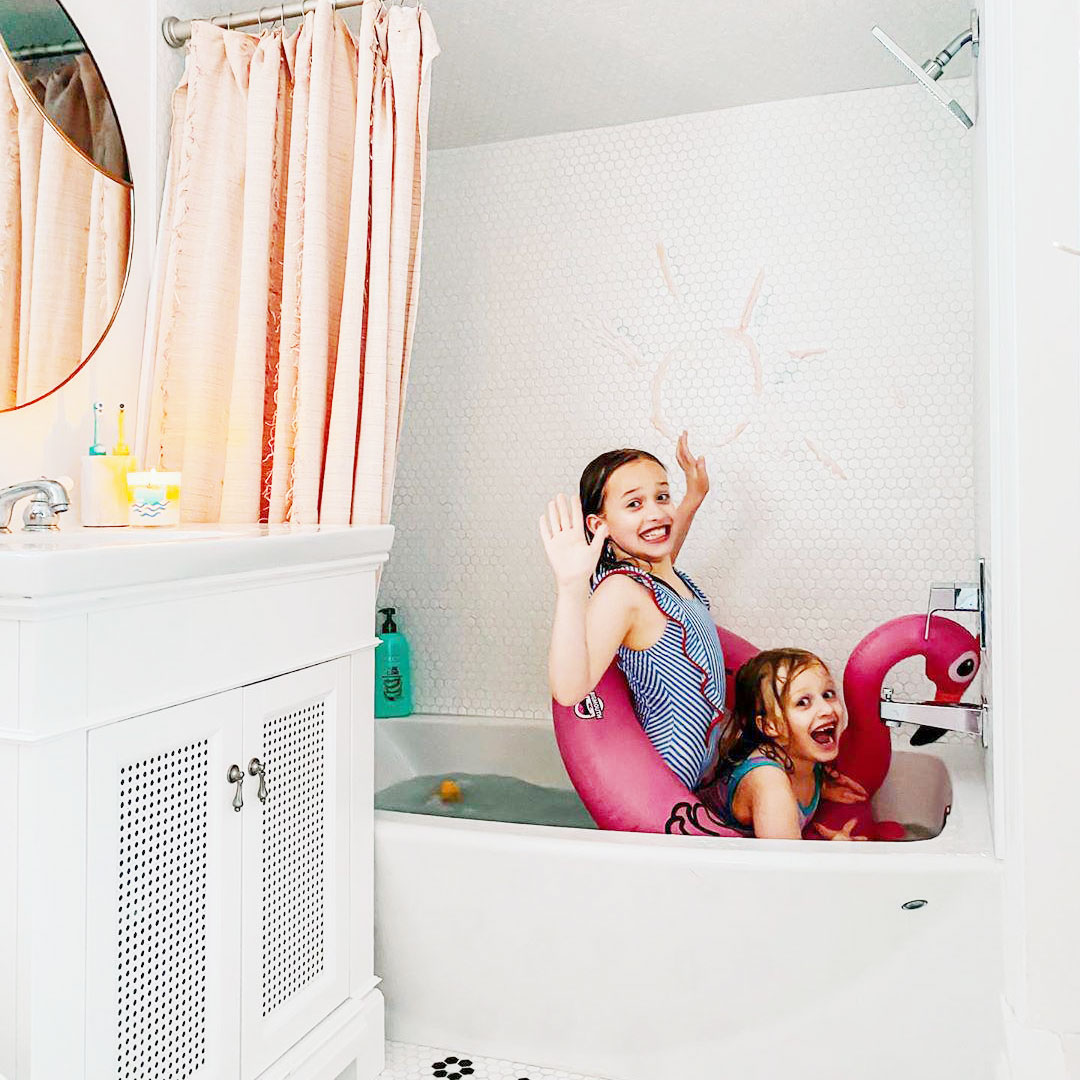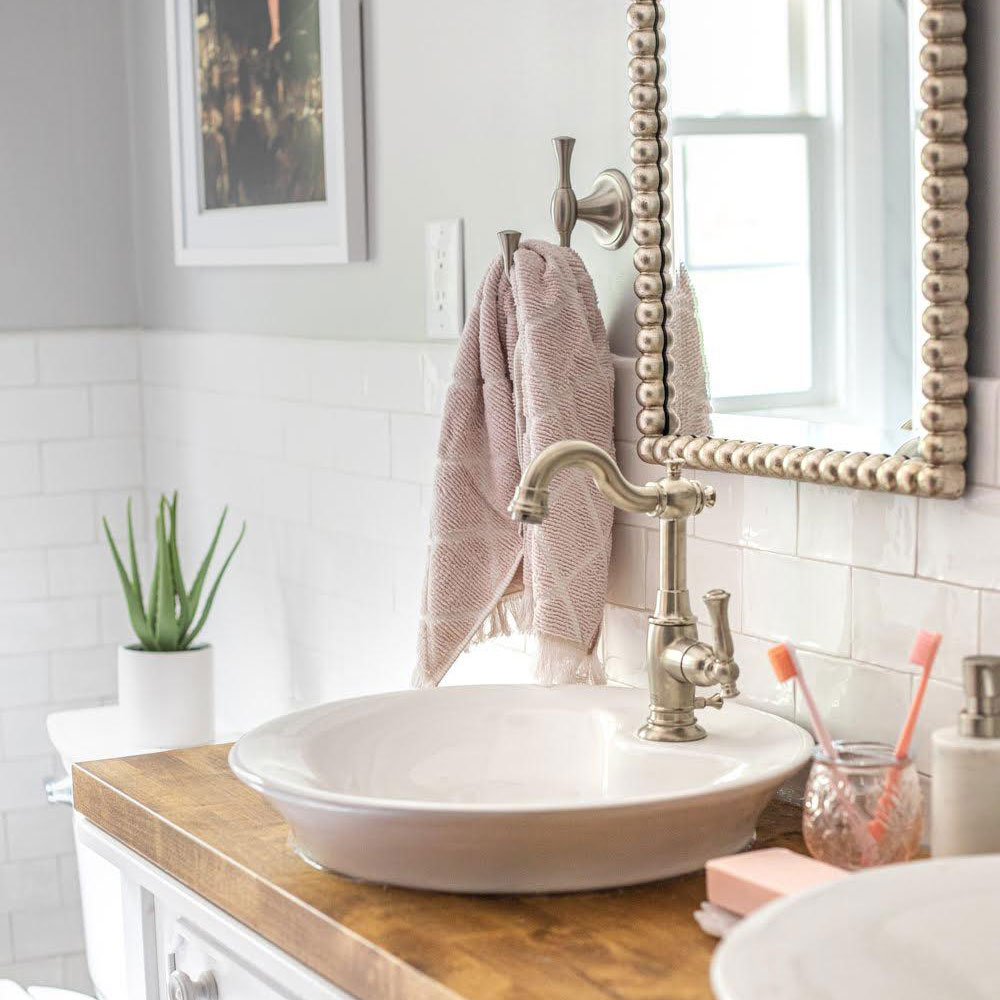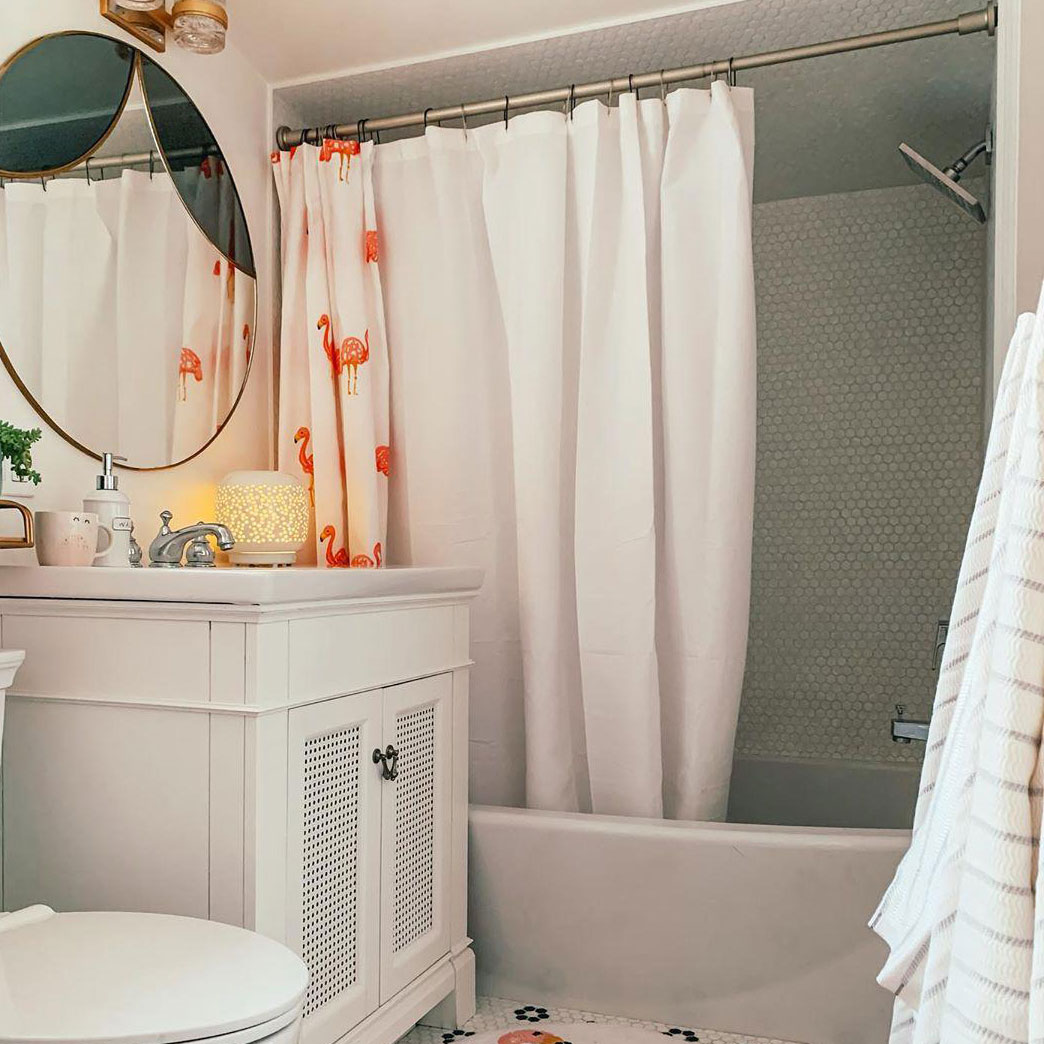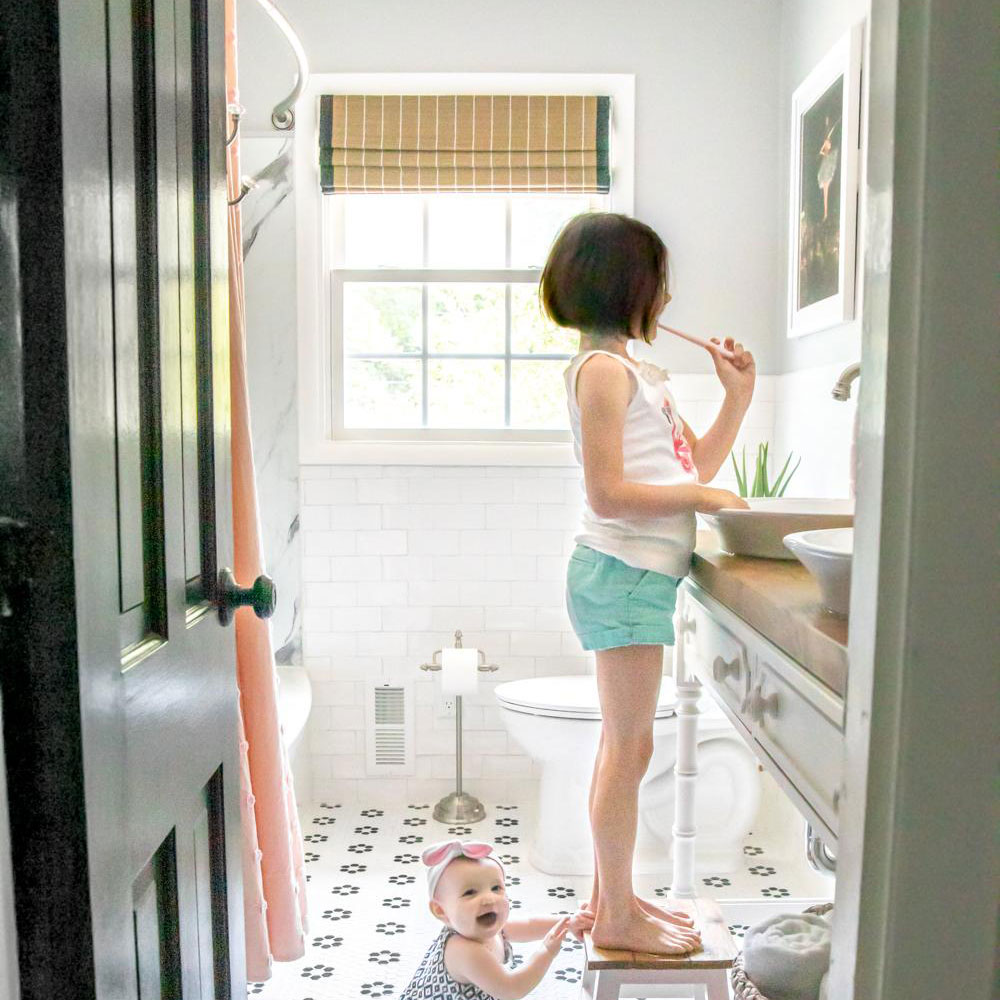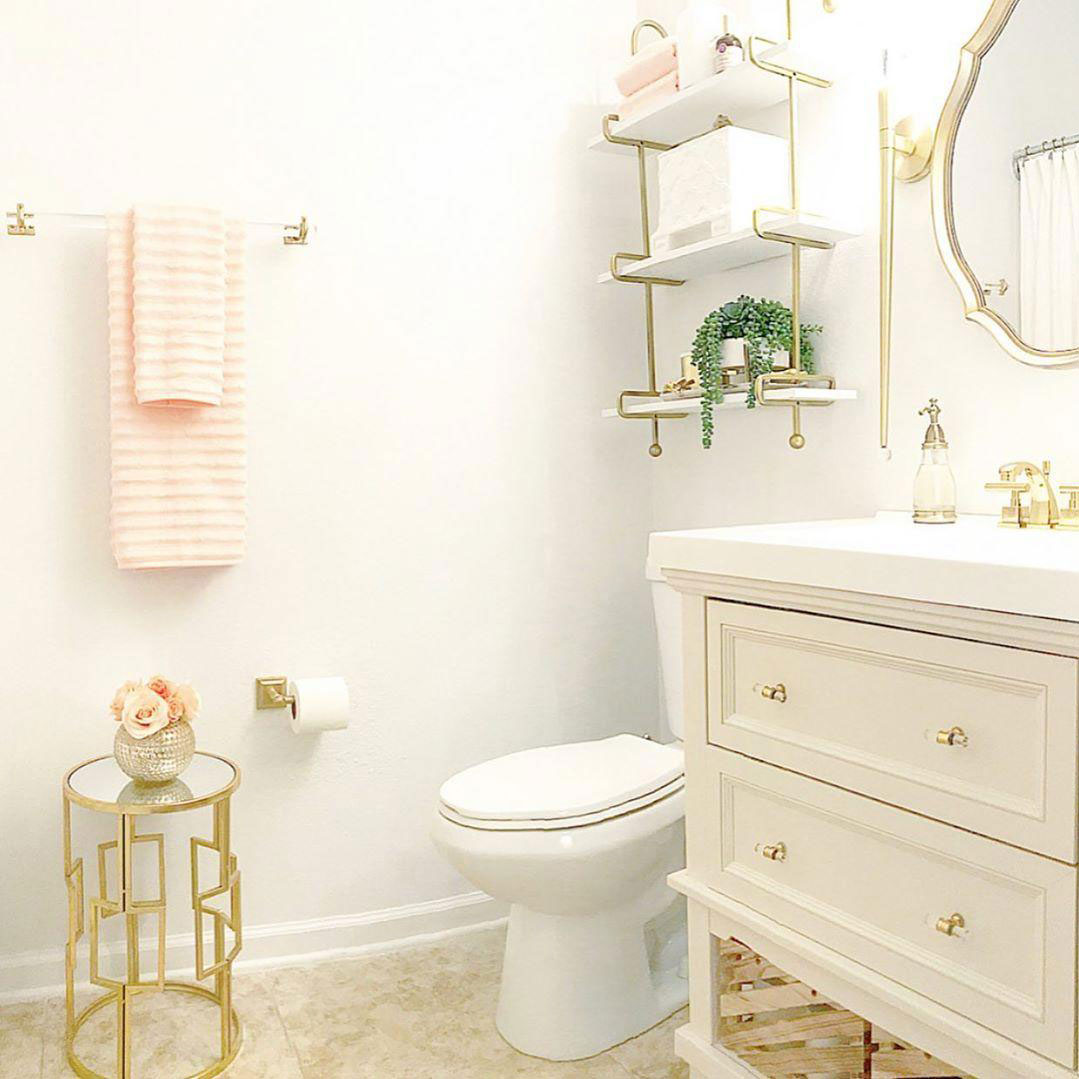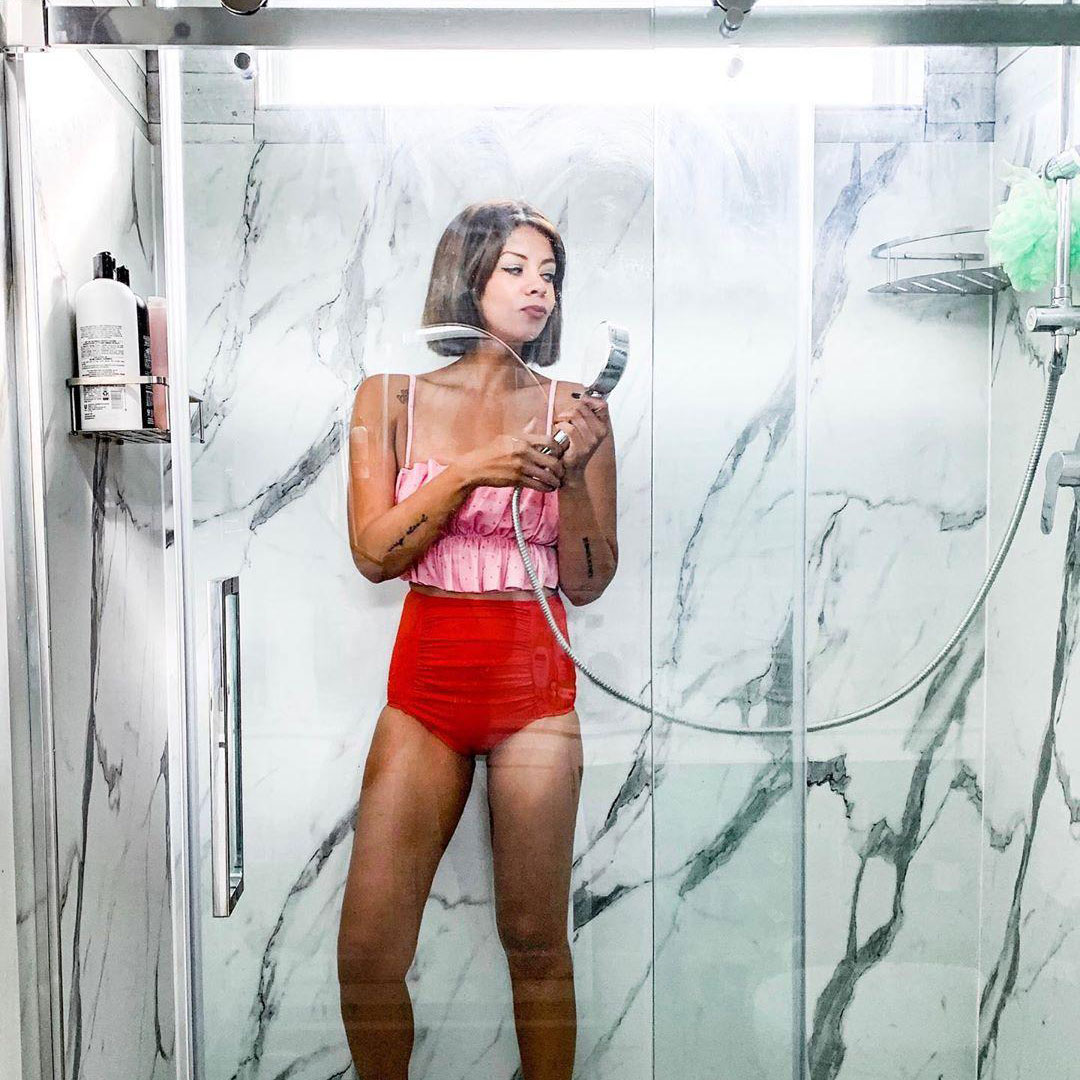 The Approach
#MyAmericanStandardJourney was all about bathroom renovations. American Standard wanted to highlight their well-crafted fixtures, tubs, and shower installations. And who doesn't love a good before-and-after, am I right? This campaign set out to show what a difference American Standard can make in your often-neglected bathroom through this type of post and video.
We asked our influencers to bring their audiences along for a three-part series highlighting #MyAmericanStandardJourney – from the research phase to the decision-making process, and then the grand finale: the big reveal of their beautiful new shower and/or bathtub.
Our Strategy
We looked for a mix of home decor, mom, and lifestyle influencers who had a bit more disposable income to align with the client's product, and they all had to be in need of a new shower or tub. This brought on a series of challenges such as coordinating the renovations between influencers, the brand, and our agency. We wouldn't use the word nightmare, but… we're struggling to find a suitable synonym.
We worked with in-network contractors for the projects to minimize the chance of delivery being held up. Things went crazy (as they do sometimes with influencer campaigns), but our job is always to keep one hand on the steering wheel, so that whatever chaos shows up, our sole purpose is still to help our clients reach their marketing goals.
We delivered on all metrics and ended up with some really great before-and-after content, as well as some amazing progress photos, videos, and blog posts documenting some epic bathroom renovations.
The Big, Beautiful Highlights
As you can probably imagine, a campaign in which
our team of account managers oversees renovations 🚧 at several different properties

requires A LOT of moving parts. There were always a variety of elements to coordinate between the influencers, the client, and the construction. We were very proud to be able to accomplish this multi-tiered pursuit.
Blogs aren't always the star of the show, but home decor 🏡 influencers tend to have a leg up in this department. This campaign brought in
10,558 clicks

through blog posts alone with

13,291 engagements

.
Content was key for this campaign, and we were looking to the influencers to
capture compelling content while they shared their bathroom renos with their followers

. 🛁 We saw some really fun and unique before-and-after photos. We especially loved the photos where influencers were able to

embed their own personal brand, style, and quirkiness

into pictures that would have otherwise been really pretty pictures of nice interiors.
A great example is how Terri McHugh took a stunning photo of her finished shower (and walls)
while wearing a throwback bathing suit

👙 and showing off the new showerhead. Susan from @KindredVintage captured her girls'

"Spring Break" during COVID-19 with a flamingo tube 🦩 in the tub

! And we loved that Lauren Shraver was also able to

incorporate her girls into the final tub content

, where they had a fun bath-time. 🧖‍♀️
This campaign over-delivered on promised metrics on all fronts! We were able to get
67% more in promised reach

,

21% more than our promised engagements

, and

71% more than the promised amount of content

. This also doesn't even include the almost

100,000 views on YouTube

! 🎉
Lauren wrote two blog posts to show the renovation at the mid-way point, and shared multiple posts on Instagram to show what an amazing difference the tub made to her bathroom. When campaigns have such a strong hands-on element like this one, multiple posts are necessary to show the starting point, the vision, the process, and the reveal.
Terri posted multiple times on her Instagram, directing her audience to her blog where she shared behind-the-scenes pics of the installation process. Those nitty-gritty images showed other home decor and DIY fans what it really looks like when you're having a renovation done. But she ~smartly~ dropped just the eye candy on her Instagram feed.
Susan's daughters' bathroom is tiny, so it made perfect sense for her to install the Ovation Bathtub so she could have a roomy tub in a small space. "The top portion bows out so it is nice and roomy inside without taking up any more floor space! Plenty of room for two wild children and a flamingo to burn off some energy!"
When a blog post is this detailed (with every single photo showing what went into such a major project), we couldn't be happier with the end result. KariAnne's house is 110 years old, so she really had to dig deep into the walls to get down to the bones. It's super fun to read what she and her husband did to get this bathroom looking so amazing!
Denise went for a shower and toilet replacement that completely changed the look of her bathroom. In her video, she explained every detail of each product, from the scratch-free surface to the different color options to choose from.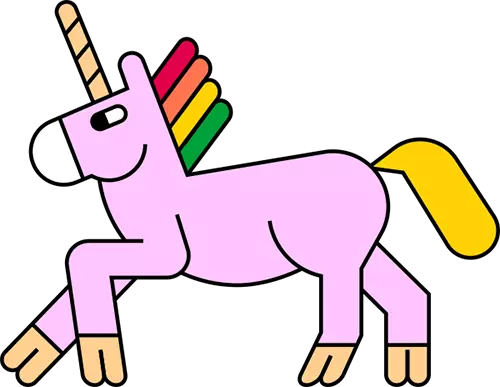 We are a full-service influencer marketing agency creating meaningful stories, experiences, and content by working with influencers who know how to spread the word about your brand. With our unique, professional, and longstanding influencer marketing expertise, we create the most genuine connections to deliver the results you deserve.
Schedule a quick call with one of our strategists and learn how one of our campaigns can guide your customers through each stage of their decision-making process, from activation to conversion.
Schedule a Strategy Call