For many of us, Instagram is already a part of daily life. But that doesn't mean we've given a lot of thought to the hottest new Instagram features or that we've properly analyzed our Instagram statistics.
We scroll when we're waiting in line or need a break from work. We laugh at memes and type "Congratulations! 🥳" in the comment sections under our friends' posts when they get engaged or have a baby or get promoted. We DM our friends and stalk our exes.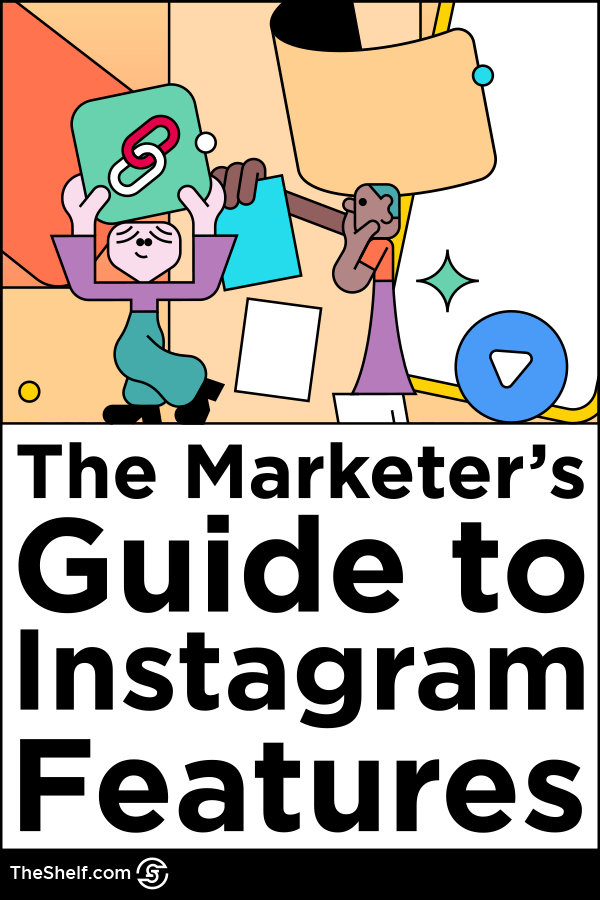 But how much do we really know about this platform we use every day? As users and as marketers, are we using the app to its fullest potential? After researching this post, I'm willing to bet you aren't. Because I sure as heck wasn't, and this is my literal job. So get ready to be surprised as you learn the ins and outs of this popular platform.
Think of this post as the beginner's guide to Instagram. We're here to shed light on everything you need to know about Instagram such as user experience, content creation, and how brands can make the most of the app.
Let's start with the basics.
What is Instagram?
Right? Because even though for many of us, that question is like asking, "what is water?" it's still worth laying down some Instagram basics. So, what is Instagram?
According to Meta, Instagram's parent company, Instagram is a free photo- and video-sharing app available to anyone 13 years of age or older. The app allows you to share images and videos with your followers, a small group of friends, or a larger audience.
In 2023, there's way more to Instagram than just pretty pictures (not to say we don't love a perfectly-curated flat lay). This wouldn't be much of a guide to Instagram if we didn't include a few noteworthy Instagram stats.
Today, Instagram features include In-Feed (or Grid) Posts, Reels, Stories, Story Highlights, Live, Filters, Stickers, Quizzes, Interactive Bios, Professional Dashboards, Shops, the Creator Marketplace, a content scheduler, and more.  
Instagram is a social media site and eCommerce platform all in one. It has the ability to connect people all over the world with content, brands, products, and perhaps most importantly, each other. 
Instagram Statistics You Should Know
We'll let the numbers speak for themselves.
Instagram Features for Business: 2023 Update
Instagram is constantly evolving. It feels like there's a new update every week, and it can be hard to keep up. Here are some of the most exciting new Instagram features for business for now. Surely there will be more to come, and we'll make sure to help you stay updated.
All In on Video
In May of 2022, Instagram rolled out the TikTok-esque full-screen vertical format for a more "immersive viewing experience on the Home feed," according to Instagram head Adam Mosseri. The 9:16 ratio replaced the old square video format completely.
The change was one of several irons IG had in the fire last year as it moved from being a photo-sharing app to being a full-on video platform. One year later, 91 percent of Instagrammers are watching video on the platform on a weekly basis.  
Instagram Features to Help Creators Earn Money on the Platform
Creator Marketplace
Last summer, Instagram rolled out the Creator Marketplace, a feature that allows brands and creators to connect for branded content partnerships directly in the app. Creators can define their interests and niches within the marketplace. Brands are then able to select creators who align with their campaign goals and send them a message with all the project info (scope, usage, content details, payment, etc).
The selected creators will receive proposals in their partnerships folder. And if they accept, Instagram will process the payments through the app, so brands will pay creators on the same platform. Basically, it's a one-stop shop for brands and influencers to work together on Instagram. If you're brand new to the influencer marketing space, this could be a huge win.
The Creator Marketplace will make it easier to see which creators in your niche are available for partnerships and it will keep all your proposals, negotiations, and payments in one place for seamless brand-creator relationships. 
Remember, as of now, the Instagram Creator Marketplace is still in the testing phase, so it may not be available on your account yet. Don't fret. With the success of TikTok's Creator Marketplace, we're fairly certain Instagram will roll out this feature soon.
Badges
Badges are designed to help followers provide a bit of financial love and support for their favorite creators. Eligible US-based creators who have at least 10k followers on the platform can go Live and supporters can purchase badges in increments of $0.99, $1.99 and $4.99. And yes, supporters can buy multiple badges, and spend up to $250 USD during that live session.
Make Your Posts Shoppable with Tags
Post. Tag. Sell. Product tags help make your Instagram feed shoppable, which shortens the path from scroll to purchase. Product tagging is available to all users in the U.S. Previously, only brands and creators had this capability. You might be asking yourself, why should I care that the average user can now tag products? Great question!
Product tagging can work wonders for UGC campaigns. Half of Instagram users say they have gone on to make a purchase from a brand's website after seeing a Story.
Products that are tagged can also be purchased directly through the Instagram app. So tagging doesn't just increase the number of eyeballs on your products, it could legitimately boost sales!
Subscriptions
Creators can develop a plan for creating premium content then monetize that content with Instagram's subscription feature. Subscriptions allow creators to subscribe for immediate access to exclusive content that is only available to a creator's paid subscribers.

RELATED POST.
An Actionable Guide to Instagram Influencer Marketing
Instagram Features for Connecting
Instagram frequently announces new features and developments with making existing features more robust. And as the platform's become noisier and busier, the geniuses at Meta have been working to find ways to help creators stay connected with their communities.
Broadcast Channels
Interestingly enough, Instagrammers share more photos and videos in DMs than they do in Stories. And they share more photos and videos in Stories than they do into Feed. This is according to the Head of Instagram. In an effort to provide a formalized feature that addresses this particular behavior, IG launched Broadcast Channels earlier this year as a one-to-many communication feature that's tied to your DMs. Creators can share text, images, video, and audio in the channel and even invite collaborators for live chats. Broadcasts do not expire.
Notes
Also accessible via Instagram's Direct Messaging feature, Notes enable users to create short status messages of 60 characters or less that expire after 24 hours. Think of it as a converation starter.
What's the Deal with Reels?
We've talked a lot about the most recent Instagram updates, but what about Reels? If you still haven't gotten the hang of the Instagram Reels feature, don't fret. We're going to break down everything you need to know.
Instagram Reels are short-form videos in Instagram's full-screen 9:16 format. They can range from 3 to 90 seconds on the average user's page. And Reels ads can be as long as 60 seconds. The videos can be clipped, remixed, and edited together with licensed music available in the Instagram library. Reels can be shared on Stories, the Explore Feed, the Home Feed, and of course, the Reels tab.
The benefit of Reels being featured on the Explore Feed is that each video can be shared to an audience wider than your following. Like TikTok, the Reels algorithm pushes out videos based on mutual followers, content you interact with, and location. Which means more reach for your Reels. Yay!
It makes sense that Reels are the fastest-growing Instagram feature worldwide. Instagram Reels reach nearly 11 percent of the global population over 13 years old. That makes Instagram Reels ad reach net out at just over half Instagram's total 1.45B users. Short-form videos are all the rage on social media right now as they deliver informal content that is visually appealing, engaging, and lasts more than 24 hours.
Which has the Edge? Instagram Reels vs. TikTok
It's no secret that Instagram Reels are basically a TikTok copycat, but there are some differences and advantages between the two platforms. Let's break it down.
Audience
AGE
TikTok is king when it comes to Gen Z. This is the hot new social that all the kids are talking about, so if you're marketing to a younger demographic, prioritize TikTok over Instagram Reels. TikTok's largest age group is 10-19, while Instagram's is 25-34. So market to the millennials on Instagram and the youngsters on TikTok.
GENDER
Instagram Reels take the cake when marketing to men. While only 43 percent of TikTok users identify as male, 45 percent of Instagram users are men. That may not seem like a big difference, but when it comes to using the Reels feature, men engage much more with video content on Instagram than women do. (Perhaps because women are getting more of their short-form video content on TikTok.) According to Meta, nearly 54 percent of the Instagram Reels ad reach is male.
VIDEO LENGTH
As we know, Instagram Reels can range from 3 to 90 seconds. And Reels ads can have a playtime of up to 60 seconds. TikToks, on the other hand, can now be up to 10 minutes for certain users. The longer 3 and 10-minute features do differentiate the two video-sharing platforms, but all in all, short-form content still performs better across the board.
AUDIO
Because TikTok evolved from Musical.ly, music has always been at the forefront of the app. That's probably why it has such an expansive audio library when compared to Instagram Reels. Chances are if you're looking for a particular song to soundtrack your video, you'll have more luck finding it on TikTok than on Instagram Reels. Instagram business accounts are also not permitted to use copyrighted music in their Reels, so that is one downside of using Reels for brand ads.
ANALYTICS
You know at The Shelf we love our analytics. Show me the numbers! When it comes down to it, TikTok has better analytics for short-form video content. Your TikTok dashboard includes big-picture metrics like geolocation, total playtime, and average watch time so you can get right into the nitty gritty on how each video is performing. Instagram Reels analytics provide helpful insights as well, but they're limited to total plays, likes, comments, reach, etc. You know, the basics.
AVAILABILITY
Instagram Reels are widely available around the world, already streaming in more than 50 countries. Meanwhile, TikTok is banned in some regions due to privacy concerns and censorship laws. If you're looking to go global with your video content, Reels is the safer bet.
---
---
Wrapping Up
I hope this post helped you get a little more familiar with the ins and outs of Instagram. We've got supercomputers in our pockets all day, and they have the ability to make our lives and jobs easier. You might as well know what you're working with.
If you'd like some guidance in wielding the power of Instagram to achieve your highest marketing potential, schedule a strategy call below. Our experts will help you get on the right track, boost likes, and maybe even go viral.
Happy scrolling!
---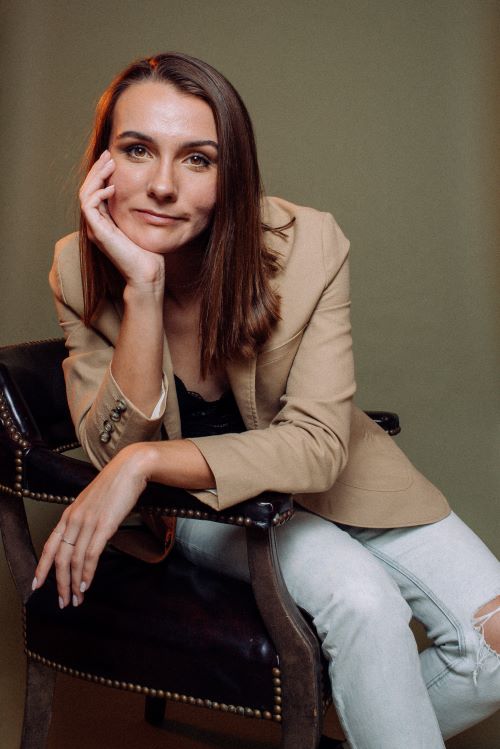 About This Author
Ariana Newhouse | B2B Writer
I am a freelance writer and comedian based in Los Angeles, and while making people laugh is my jam, it's not always the company brand. So, I strive to make people feel something. My writing philosophy is collaborative, empathetic, and humanistic. At the end of the day, no matter the message, there are real people on both ends of the process.
---