The team at The Shelf pulled together a list of COVID-19 statistics and facts aimed at helping brands and marketing teams better understand how to navigate this crisis.
(Originally published March 31, 2020 ) – If you've been tuning in daily to watch the news and pluck a few insights from press conferences, you're in the majority. Most of us are on a steady diet of headlines, charts, and info about COVID-19 as we try to piece together how the pandemic will further impact our daily lives.
For businesses, the shifts in shopper behavior and the overall economy have resulted in everything from exponential increases in sales of fast-moving consumer goods to near-shutdown of other industries like travel and hospitality. Even as we make a soft (very soft) rebound, there's still quite a bit of uncertainty as we brace for our third round of coronavirus spikes this winter.
Take a look at these headlines and data that showed up in Google Search just since April:
More than 100,000 businesses have closed forever as the nation's pandemic toll escalates – The Washington Post, May 12, 2020
43% of small businesses say they'll be forced to close permanently if they don't get some help soon – Marketwatch, April 13, 2020
'I can't keep doing this:' Small business owners are giving up NY Times, July 13, 2020
Half of small businesses may close within two weeks – Inc.com April 3, 2020
I also want to drop a few important stats from Facebook's most recent survey, The State of Small Business Report May 2020:
31% of small and medium-sized businesses (SMBs) have shut down in the last three months.
52% of self-employed people have shut down shutting down (55% of which are women-owned)
40% of SMBs say they're cash outflow is greater than cash inflow ( for service-oriented SMBs that number rose to 49% and construction-related SMBs, 55%)
40% of owner-managed SMBs are facing supply chain challenges.
Businesses around the world have been in dire straights for months, even with the government doing everything it can to prevent the recession… which seems pretty inevitable right now.
We know that it's hard enough trying to figure out how to protect yourself and your family right now. But brands and their respective marketing teams also have to figure out how this pandemic is impacting their customers.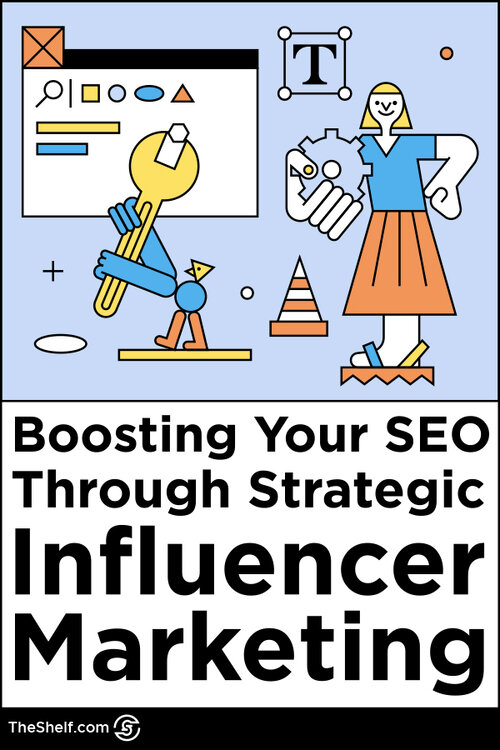 We pulled together a list of important COVID-19 statistics that specifically affect brands and marketing teams in hopes that these stats will provide you with the same insights they gave us.
#inthistogether #winthistogether
---
Brands and Marketing Teams, Here Are the COVID-19 Stats That Will Directly Impact Your Marketing Efforts
The Impact of COVID-19 Is Far-Reaching
At 10:30AM EST April 30, 2020, there were 3.21 million confirmed cases of coronavirus around the world. Four months later, there are 26.1 million confirmed cases worldwide, and 6.22 million of those are in the U.S.
The effects of the novel coronavirus directly impacted two-thirds of the world population. At one point, more than half of humans were sheltering in place. And things got serious quickly. To date,
Right now, more than 210 countries and territories around the globe have reported cases of COVID-19. (Worldometer)
And 68% of those polled believe we will have to steer clear of crowds, and keep school and businesses closed for at least two months. (Engine)
About 53% of people surveyed now know someone who has been quarantined with, exposed to, or diagnosed with COVID-19. (Engine)

Courtesy of: Embed the Infographic "Is #WFH Here to Stay?"on Your Website
COPY AND PASTE THIS 👇 CODE TO EMBED THIS ☝️GRAPHIC.
Working from Home Has Its Benefits and Challenges
Working from home is kind of a mixed bag (granted, it's a mixed bag of crazy cats sometimes, but sometimes it's also just jelly beans). On the one hand, people generally get more done working remotely than they do working in the office. On the other hand, if you're working while homeschooling your kids, all bets are basically off.
Working from home saves the average American 54 minutes a day in commute time. And here's the big deal with that (because I know you were going to ask): workers who have long commutes tend to be more prone to obesity and high blood pressure. (National Institutes of Health)
Just a 20-minute boost in commute time results in the same level of dissatisfaction for workers as a 19 percent cut in pay. (Inc).
Skipping the commute frees up about 30 hours per month for workers to do other stuff. (The Ladder)
Workers who work remotely at least some of the time also tend to be more engaged with their jobs than workers without flexible work arrangements, and more productive than office workers by about 22%. (The Washington Post)
But work-life balance becomes more of a challenge for more than a quarter of remote workers.
And, Of Course, Media Usage Is Up. Way Up.
According to Nielsen, Americans typically spend about 12 hours a day engaging with media of some kind. With more and more people being home most of the day, you're right if you think we're all going to be spending more time looking at screens.
Media consumption was expected to increase by as much as 60% during the COVID-19 crisis. (Nielsen)
And 39% of social media users polled said they were already spending more time on social media. (Valassis)
Take WhatsApp for example… The Facebook-owned app saw a 40% increase in usage. (Kantar)
Increased usage across all messaging platforms was greatest in the 18-34 age group. WhatsApp, Facebook and Instagram have all experienced a 40%+ increase in usage from this age group. (Kantar)
In places hit hardest by the virus, voice and video calling have more than doubled on Messenger and WhatsApp. (Facebook)
In response, Facebook launched a new desktop version of its Messenger app for group video and chat. (Facebook)
And Zoom is being so frequently used now, the company is having to upgrade its security capabilities after hackers exposed security flaws that allows them to hijack meetings (called Zoombombing) to threaten users, spread hate speech and post offensive images. Until the security issue is fixed, just know that using Zoom comes with an FBI warning.
Radio is making a comeback. Radio listenership is up, with 28% of those surveyed saying they are listening to more radio than they did before the pandemic, and 42% of listeners saying radio is helping them to deal with the outbreak. (Nielsen)
Interestingly, there seems to be a correlation between listening to the radio and increasing the frequency with which you do things outside the home.

Courtesy of: Embed Social Distancing x Social Media on Your Website
COPY AND PASTE THIS 👇 CODE TO EMBED THIS ☝️GRAPHIC.
---
What Consumers Want from Brands
Perhaps more than anything, brands are trying to figure out how to hit the right note with consumers, especially since for those who live in hot zones like New York and Detroit, the reality of COVID-19 is a very different experience from those living in places where there are just few cases. Sending the right message is everything right now.
Here's something every brand should know: according to Valassis, 87% of consumers agreed that they appreciated relevant and timely information from brands during the pandemic
We wanted to provide brands with a starting point for figuring out how to approach consumers right now.
So, Should Brands Just Go Dark?
No. Kantar estimates that even a six-month absence from TV could result in a 39% reduction in total brand communication awareness, potentially delaying recovery after the pandemic. Besides, fewer than 1 in 10 of the consumers surveyed (eight percent) think brands should just be quiet. The goal is to stay top-of-mind without being seen as self-serving and out of touch.
If you're wondering if people want to see ads right now, the answer is an resounding Yes! BUT if you do plan to advertise, your customers are assuming any ad you run will contribute positively to society and demonstrate the value of your brand:
77% of consumers want you to talk about how your brand can help them
75% want ads that serve to inform them bout your efforts to face this crisis
70% want to be reassured by the tone of your spot
Flip side, when it comes to consumers:
75% say brands shouldn't exploit the situation to promote themselves
40% say humor is the wrong way to handle all of this (Kantar)
---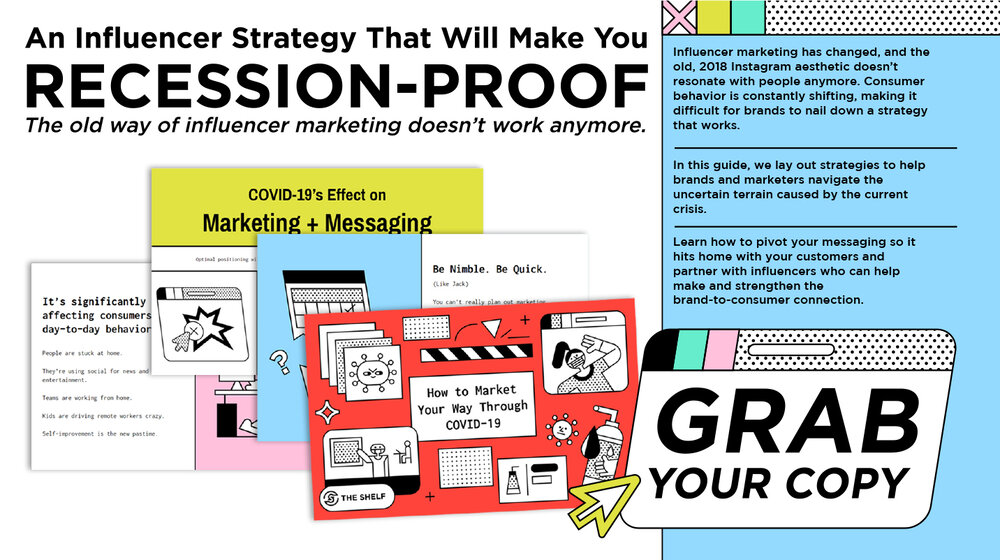 ---
How COVID-19 Has Affected Buyer Behavior
To date, the impact of COVID-19 has reverberated around the world. The disease is moving from state to state and community to community on different timelines, and at different rates… 
Which means that this global pandemic that's affecting everyone is impacting different people in different ways. In the U.S., the economic impact of COVID-19 is being compared to both the Great Recession and the Great Depression.
HISTORY-MAKING UNEMPLOYMENT
In the seven weeks leading up to May 1, 33 million unemployment claims were filed. 
The Great Depression 24.9% (1933)
The Great Recession 10% (2009)
The COVID-19 Pandemic 14.7% ( May 2020 and counting)
Seventy-two percent of Americans are feeling the financial pressure caused by the pandemic (Business Insider).
11% of those polled reported serious financial problems, to the point they're not sure if they'll be able to meet their basic needs. (Business Insider)
20% say they're having some financial hardship and things may be tight for the next few weeks.
21% reported slight financial hardships that are causing them to cut back on their spending a bit.
20% reported light financial hardship that may cause a problem or two, but it's nothing out of the ordinary.
But 25% of Americans (that's more than 40 million people) aren't experiencing any financial hardships as a result of this global pandemic.
The Stimulus Check has surely helped Americans to cover expenses and to feel secure during uncertain times. Thirty percent of those eligible to get the checks will save that $1,200.
30% will spend on food/supplies
20% will use it for rent/mortgage payment. 
7% will use it to pay down debt
In March, most of us kicked into some form of survival mode, only buying (or stockpiling) essential items: 
Grocery products (pantry items, especially)
Cleaning supplies
Personal care
But once we realized we could still hit the stores and supply chains were still working, we laid off the stockpiling. Still, 45% of us are way more focused on buying what we need as opposed to what we want.
Buying behavior differs between men and women, as well as from generation to generation. Experts  are saying the pandemic has catapulted tech adoption 5 to 10 years ahead of where it would have been had we not been forced indoors (NRF).

COPY AND PASTE THIS 👇 CODE TO EMBED THIS ☝️GRAPHIC.
Social Media Influencers Are Still Making an Impact
We're careful about recommending influencer marketing as a strategy right now because a lot of brands are still trying to execute successful pivots. I mentioned earlier in this article that messaging is so critical right now. We're months away from retrieving any of our former strategies for executing influencer campaigns.
The marketing strategies you use today have to strike the balance between helping consumers regain a sense of normalcy, even if just for the length of your 15-second spot, and helping gently nudging them toward a positive experience with your brand despite all that's going on. I pulled a few interesting insights on influencer marketing from Izea.
Take a look at these:
Surprise, surprise: 86% of social media consumers would still recommend influencer marketing as a means of marketing products, even during this crisis.
More than 6 in 10 consumers expect their usage of YouTube to increase.
Almost every of social media user (99%) believes there is a chance they'll will purchase something online if they are confined to their homes during a Coronavirus outbreak.
About 92% of consumers who have "a great deal of say" on purchasing decisions believe they will purchase grocery store items online (versus in-store) during confinement…

Which lines up with findings from Asia that online grocery shopping increased by more than 200% among the 40+ crowd

Nearly 8 in 10 shoppers with kids between the ages of 3 – 17 believe they may purchase home improvement or DIY items online while confined to home.
More than 3 in 4 consumers who have a "great deal of say" on purchasing decisions believe they will order restaurant food delivery online.
And Paid Ads Are Doing Something Interesting, Too
Good News: Online Spending Is Up
Earlier this evening, I ordered yet another subscription for my toddler. Brings the grand total of paid platforms for my three year-old up to five or six. Maybe seven. And I'll tell you what – it took about three minutes to sell me on the low-cost monthly subscription. Know what sold me? NO ADS! (said the content marketer- but my love for marketing takes a gruesome turn when it comes to strangers (other marketers) trying to show my daughters their drawings (animated ads) showing my kids content).
I'm also eyeing a beauty box subscription because… why not? I've always been curious, now that we're eating in and staying home, I'm not spending money eating out or filling up the tank of my car.
That seemingly random bit of info about my personal life is pretty much a trend right now. According to Search Engineland, being housebound has resulted in 42% of consumers saying they're now shopping more online, and many are trying new things as a result, mixing old behaviors with new ones:
Spending is up by 35% on at-home fitness.
Spending is up by 10% of perishable groceries, and 15% on groceries overall.
Spending is up 15% on at-home entertainment.
Forty-three percent of consumers are spending more time watching TV streaming
While people are picking up some new shopping behaviors (Valassis)…
14% of consumers polled have used grocery delivery services for the first time since this whole thing began.
10% of consumers have used restaurant delivery services for the first time.
12% have ordered carryout from a restaurant for the first time.
10% have tried BOPIS (buy online, pick up in store)for the first time.
Here Are the Topics People Are Gravitating Toward These Days
On YouTube
Working from Home /Telecommuting – equipment hacks, internet connectivity issues, remote team working
Stress Reduction – meditation and yoga, ASMR, aquarium videos (not kidding)
#WithMe videos
In-Home Exercise (high-intensity cardio, muscle strengthening, deep stretching)
Pantry Meals
Study with Me
On Pinterest
In-Home Exercise – home bodyweight workouts, home workouts (no weights), self-care at home, meditation for beginners, inner thigh exercises (big in Italy right now)
Work from home with kids – nature walk activities kids, home games for kids, indoor scavenger hunt
Food – make your own bread with whatever you have on-hand, yeastless bread recipes (this is HUGE right now), bread in crockpot, sweet amish bread
Beauty and Personal Care – home haircuts, homemade eyebrow wax recipes, home face masks, DIY manicure at home
Targeted Messages – Not Targeted Ads – Are THE Most Important Element of Your Campaign Right Now
Consumers have shifted their spending, but they haven't stopped spending. Consumers are shifting how they spend their time, spending more of their minutes online than they did even two weeks ago. For most people, there's a consistent undercurrent of worry – however big, however small – that just kind of lingers. We've all been impacted in one way or another by this global pandemic.
In order for brands to navigate the next few months successfully, your focus has to shift from running promos to transact sales in the short-term to build brand awareness by refining your message and possibly repositioning your brand for long-term success.