This year, 9 in 10 Americans will celebrate Christmas, according to Pew Research, spending an average of about $1,000 each. If you want to reach the 1 in 4 shoppers planning to use social media to help them with their holiday shopping this year, influencer marketing can be a powerful tool. Influencers can help boost the visibility of your products while people are searching for gift ideas and streamline the purchase process when shoppers are ready to buy.
Holiday Shopping Began Much Earlier This Year
Every year, shoppers start grabbing stuff a little earlier. But this year, Black Friday sales OFFICIALLY kicked off November 1st after a mid-October Prime Day launched us all into the holiday shopping season. This year, 38 percent of holiday shoppers planned to start their shopping before the end of October and 61 percent said they'd get started by Black Friday.
Seventy-six percent of retailers had the majority of their holiday inventory in-store by October, and 58 percent were already advertising holiday deals in October.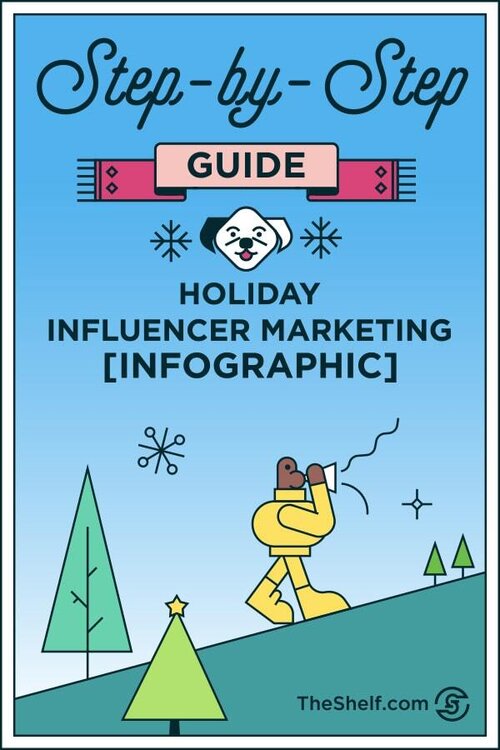 I can attest. Unlike past years when I was still walking around the mall on December 23rd coming up with gift ideas, I'm pretty much done with my holiday shopping… except for finding gifts for my mother-in-law. The other gifts are wrapped and under the tree… or still hiding from my kids in the garage.
Shopping and shipping early means hubby will get his drone, my college kid will get her single-serve coffee maker, and the kids will get their Rapunzel and Tiana dress-up sets ON TIME!
After the year we've had, everyone's bent on drumming up a little holiday cheer as early as we possibly can.
Cool Takeaways from This Year's Holiday Strategy
Social media is where shoppers go to find ideas
Focus your attention on Instagram marketing and Pinterest marketing. Those are two HUGE platforms shoppers use to find ideas. Thirty-seven percent of shoppers defer to social media before making a purchase, and 81 percent of buyers say social media influenced their purchase, at least to some degree.
Social ads are a welcome interruption for shoppers
Forty-two percent of Millennials and 50 percent of Gen Zers say social media is THE MOST RELEVANT channel for ads. Millennial women surveyed by Bustle say they expect to see brands represented on social media. Gen Zers say sponsored content that is the result of a partnership between a brand and their favorite social media influencers is an acceptable way for brands to approach them.
Eighteen percent of holiday shoppers get their gift ideas from social media ads, and seven percent say influencer recommendations are a source of gift ideas this time of year. They make room for the unintrusive way in which social media ads and sponsored content show up on social media platforms like Instagram and Pinterest because users visit those platforms to source ideas. Interestingly, on Pinterest, 8 in 10 users ARRIVE on the platform with purchase intent but only 3 percent of searches are branded.
That means…. shoppers are looking for products, not necessarily specific brands.
Influencer marketing is a go-to strategy for getting holiday sales
Most marketers identify the primary BENEFIT of social media marketing on platforms like Instagram and Pinterest as increased exposure, but both are also highly shoppable. Instagram is the preferred platform for product discovery, whereas Pinterest is the platform pinners use to plan purchases.
8 in 10 marketers say influencer marketing is an effective strategy. In just the last five years, influencer marketing has gone from being a $500 million industry to being a $6.5B industry.
No kidding.
So, if you're still grappling with whether or not you should incorporate social media marketing into this last-minute holiday push, the answer is absolutely.
Without further ado, here is the step-by-step guide to holiday social media marketing.
COPY AND PASTE THIS CODE TO EMBED ON YOUR SITE