This year, nine in ten US adults will celebrate the Winter Holidays, according to the National Retail Federation. They'll spend an average of about $875 each. If you want to reach the one in three shoppers planning to use social media for holiday shopping this year, influencer marketing can be a powerful tool. Influencers can help boost the visibility of your products. Especially while people are searching for gift ideas. Plus they can streamline the purchase process when shoppers are ready to buy.
Holiday Shopping Began Much Earlier This Year
Every year, shoppers start grabbing stuff a little earlier. But this year, Black Friday sales OFFICIALLY kicked off November 1st. This came after a Mega Sale period that extended beyond the normal two-day Prime sales. Instead, It began with Target's Circle Week, which ran from October 1st – 7th,. It then went through Amazon's Prime Big Deal Days from October 10th – 11th. And it ended with Walmart's Holiday Kickoff Sale from October 9th – 12th.
Many of us are finally settling in a bit after the economic shifts brought on by the pandemic. And we're still grappling with inflation. In fact, Moody Analytics' Chief Economist Mark Zandi says that inflation is costing consumers $709 a month more this year than two years ago. Yikes!
This year, 41 percent of holiday shoppers planned to start their shopping by October or earlier. And they're mostly doing it to spread out their holiday budget.
Cool Takeaways from This Year's Holiday Strategy
Nearly half of Gen Zers plan to use social media to shop this year.
For years, Facebook has been the leader in social commerce, and a favorite platform for marketing (and holiday marketing!) and paid advertising. But as the buying power of the world's young adults increases, marketers would be well-advised to keep their eye on them. This year, 48 percent of Gen Zers say they're planning to do a little social shopping via TikTok and Instagram.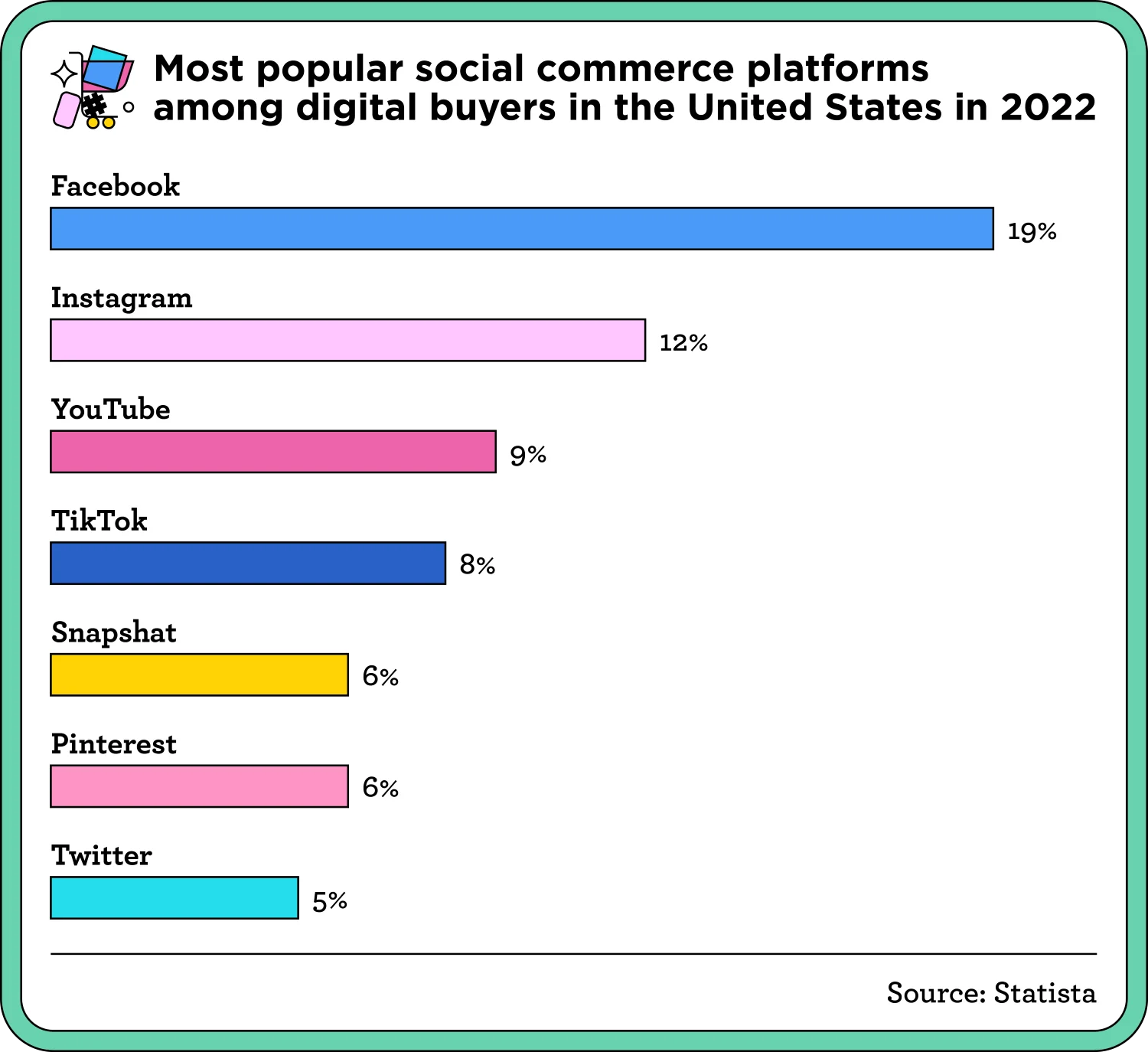 Those are two HUGE platforms shoppers use to find ideas. Thirty-seven percent of shoppers defer to social media before making a purchase. And 85 percent of Gen Zers say social media influences their purchase, at least to some degree.
Online retailers with physical stores can woo customers with convenience and speed.
Believe it or not, younger consumers shop in-store as much as they shop online. And while older consumers are shopping online more, they are suckers for a great in-store experience. (With some friendly and knowledgeable help on standby in case they're needed.) Add to that the impact social media can have on fueling sales and the word is your brand needs to have multiple touchpoints. In marketing lingo from the brand perspective, or in the minds of consumers, you need multiple destinations.
Social ads are a welcome interruption for shoppers, especially for holiday marketing.
Forty-two percent of Millennials and 50 percent of Gen Zers say social media is THE MOST RELEVANT channel for ads. Millennial women surveyed by Bustle say they expect to see brands represented on social media. Gen Zers say sponsored content resulting from partnerships between brands and their favorite influencers Is an acceptable way for brands to approach them.
Eighteen percent of holiday shoppers get their gift ideas from social media ads. And seven percent say influencer recommendations are a source of gift ideas this time of year. They make room for the unintrusive way in which social media ads and sponsored content show up on social media platforms like Instagram and Pinterest because users visit those platforms to source ideas. Interestingly, on Pinterest, eight in ten users ARRIVE on the platform with purchase intent. But only three percent of searches are branded.
That means…. shoppers are looking for products, not necessarily specific brands.
Influencer marketing is a go-to strategy for getting holiday sales.
Most marketers identify the primary BENEFIT of social media marketing on platforms like Instagram and TikTok as increased exposure. But both are also highly shoppable. Instagram is the preferred platform for product discovery, whereas Pinterest is the platform pinners use to plan purchases.
Eight in ten marketers say influencer marketing is an effective strategy. In just the last five years, influencer marketing has gone from being a $500 million industry to being a $21B industry.
No kidding.
So, if you're still grappling with whether or not you should incorporate social media marketing into this last-minute holiday push, the answer is absolutely.
Without further ado, here is the step-by-step guide to holiday social media marketing.
COPY AND PASTE THIS CODE TO EMBED ON YOUR SITE