The Brand
RefrigiWear has been around since the 50's, when their founder decided to create apparel that kept people warm and working – because laborious jobs are nearly impossible in freezing temps without functional workwear. They've stretched their market from workers in the food industry to outdoor sportsmen, from B2C to B2B, from catalogues to features in GQ. They're an American-born company set out to keep this country working… no matter what the conditions are.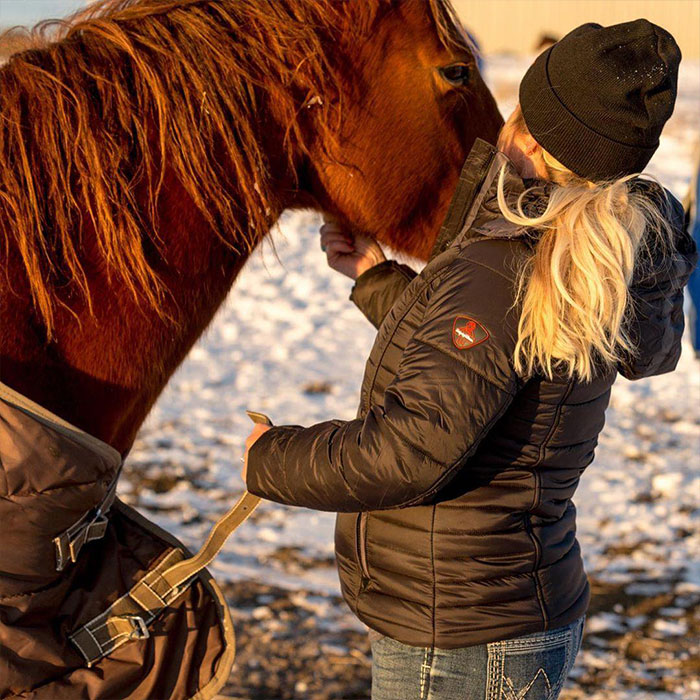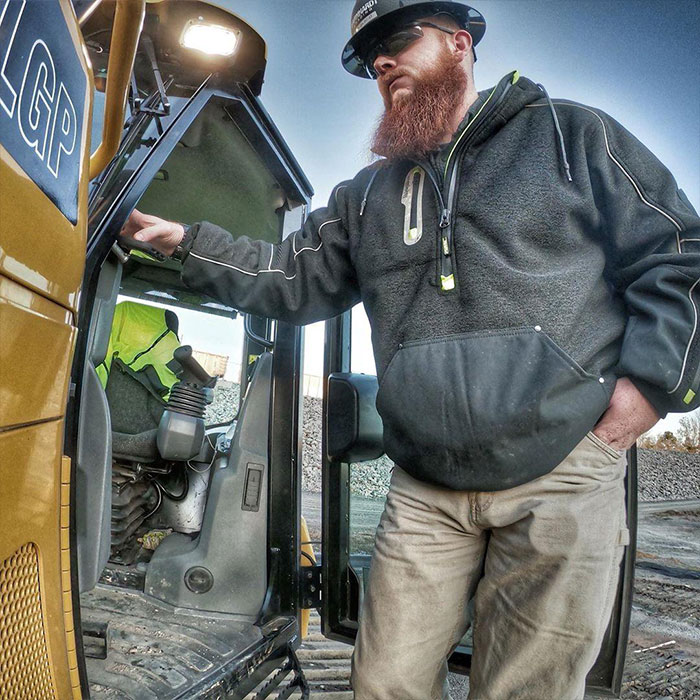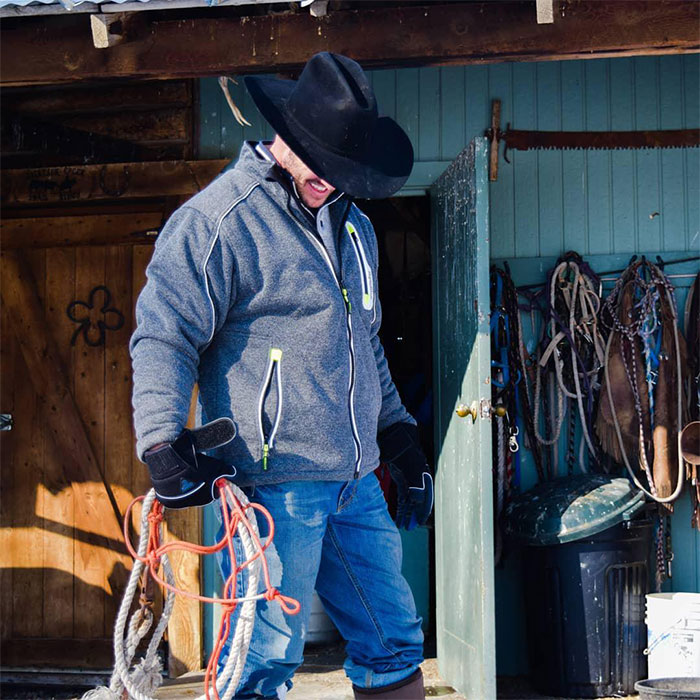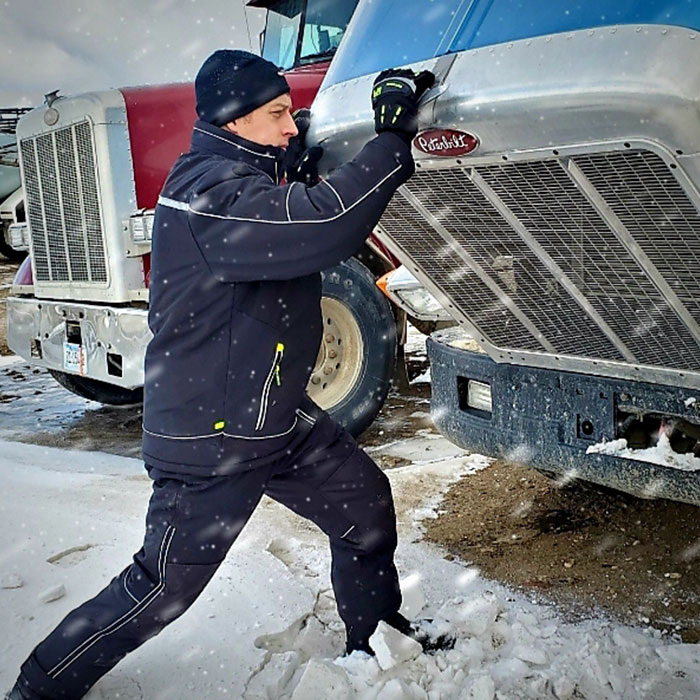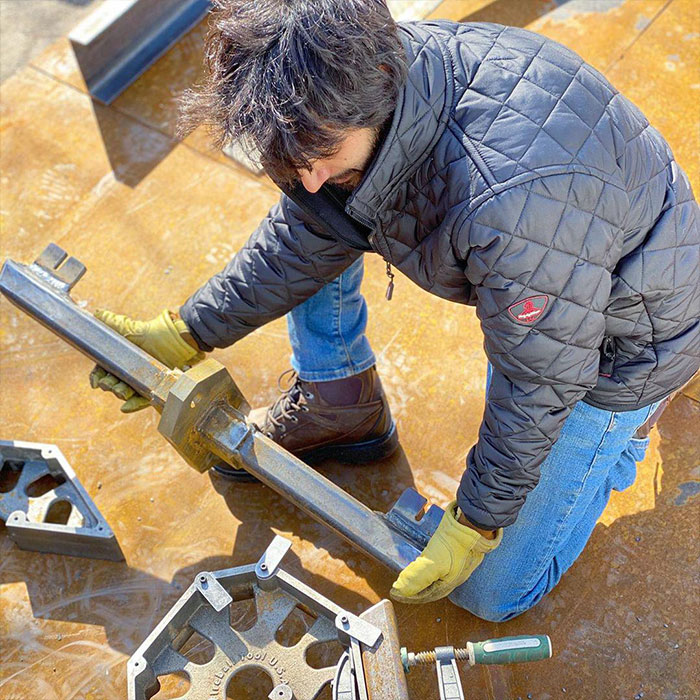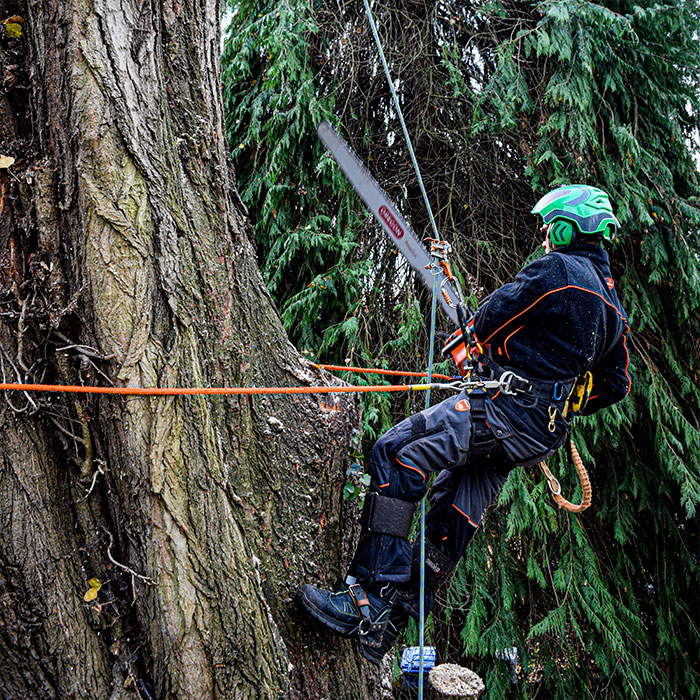 The Approach
Finding and signing influencers in blue-collar industries is not an easy task. Add the fact that they have to live and work in cold climates, and you have quite the challenge on your hands. Good thing we're always up for a challenge! Generally, influencers were slow to respond – nor were they interested in collaborations, because they simply thought their audiences wouldn't be into any kind of brand promotion. However, we were able to show them how working with us meant their content would look like anything but an ad. That's because we push for authenticity with everyone we work with!
Our Strategy
We found 24 influencers from all over the US to post on Instagram and their blogs, showcasing RefrigiWear as THE brand to keep workers warm while doing their jobs. Influencers showed off their gear in frigid environments that felt legitimate to their audiences, and that meant these photos were not about being pretty or tacking on a bunch of filters. They showed the rawness of working in their trade, and gave true credit to RefrigiWear for making it possible to get things done.
The Big, Beautiful Highlights
We had
over 123 pieces of influencer-generated content, and over-delivered on reach by 164%

!
The
engagement rate of the campaign was 2.24%

, which is well above average for sponsored influencer content. Notably, influencers' Instagram content was particularly strong with an

engagement rate of 2.48%

.  This is especially impressive because the vertical of influencers we were focused on here (blue-collar workers 👷) isn't typical, and they don't tend to get high engagement. But our posts really resonated with audiences!
Although it was a value-add for this campaign, 4 influencers created Instagram Stories that blew metrics out of the water. Between those 4 influencers, their Instagram Stories grabbed a
9.76% view rate

, and generated

more than 500 clicks

and almost

500 sticker taps

. 💥
Even though some of these influencers didn't have prior experience creating sponsored content, they were able to naturally incorporate the products into their photos/content without making them seem overly sponsored. (Thank the account managers for that kinda influencer selection magic! ✨)
While Instagram was the most successful platform for this campaign, influencers also created stunning YouTube videos that really showcased RefrigiWear gear in action. Our top YouTube video received
over 184,260 views

– and overall, we achieved

over 372,000 views 

across these YouTube videos.
The variety that came from this diverse set of verticals within the blue-collar industry was really captivating to see in the photos, and
allowed influencers to truly show the brand in a natural, in-the-moment way

… essentially the way they'd be wearing their clothing in real life. Interacting with it and moving in it… but also, most importantly, working in it. 👌
Working with creators who are also blue-collar workers is anything but traditional when it comes to how we work. But our team was able to
problem-solve and find unique ways

to get in touch with these creators, as well as creative ways to reach their audiences in diverse subsets. From tree cutters 🌲 to welders, we garnered the most

unique-yet-relatable content

in the end.
This campaign was proof that
our agency can take a tough targeting set and create something seriously impactful

. We were very proud of the content that came out of this one, and the engagement was the proof in the pudding.
Kaitlin is a flyfishing guide in Northern Wisconsin where she often finds herself catching trout in rivers full of snow melt. She showcased a set of overalls and jacket for the brand, and even caught a fish that matched the color of her gear – creating some really pretty content compared to the rest of the more rugged campaign.
When you're climbing, sawing, and caring for some of the tallest trees in the Pacific Northwest, you're going to need to gear up. Jacob's posts were incredible in that they were creatively shot, showcased him in action in the treecutting process, and were super high in quality. We love how the photos really captured the nature and environment he was in, and they grabbed engagement rates over 6%!
Cody operates heavy machinery every day to break ground for new construction sites. He's never without a hard hat or the proper gear, and he made sure to capture that in his posts with a RefrigiWear fleece – perfect for mobility and functionality in his line of work.
Matt is a talented woodworker that forages his own wood from his natural surroundings. He creatively showed off his gear by building a birdhouse with his super cute kids on Instagram, and then appealed a bit more to his woodworking audience by doing a trailer build tutorial on YouTube (grabbing 133,852 views)!
Jeff is an electrician based in Ohio who was so excited about RefrigiWear gear, he produced several more Instagram in-feed posts for the campaign than he originally promised. His relatable and down-to-earth style allowed his followers to connect and understand his voice as totally authentic, and someone who truly loves his new gear.
Lance is a family man and rancher in Idaho who generated some of the best content for the campaign. His shots really captured what it's like to work on a ranch, and featured the apparel in an amazing way. He loves the brand so much that to this day, he continues to organically post his RefrigiWear gear on his feed!
Barrel racer girls are a crew you don't want to mess with! Jenn is hardly without her horses in her photos, so she showed her new RefrigiWear jacket as she cared for her animals on a snowy day. She also wrote a blog post that talked about how warm the gear is for her outdoor work, and she even included a 20% discount code to readers.
Nick and his brother are 4th generation farmers that have embraced YouTube to show the world what they do. His content had super strong responses from his audience, and really showed the gear battling the chilly conditions. His YouTube video grabbed a whopping 224,492 views and showcased RefrigiWear working extremely well in his daily life and work.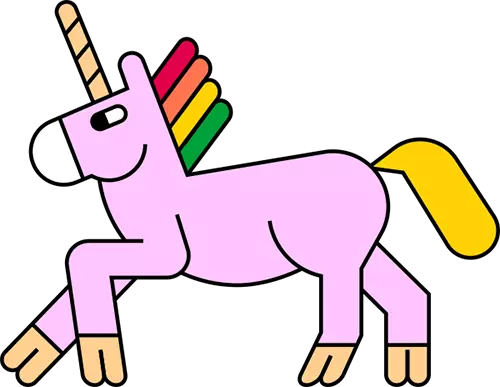 We are a full-service influencer marketing agency creating meaningful stories, experiences, and content by working with influencers who know how to spread the word about your brand. With our unique, professional, and longstanding influencer marketing expertise, we create the most genuine connections to deliver the results you deserve.
Schedule a quick call with one of our strategists and learn how one of our campaigns can guide your customers through each stage of their decision-making process, from activation to conversion.
Schedule a Strategy Call