What Do You Say to An Influencer?
Updated May 2019
When it comes to influencer marketing campaigns, blogger outreach is the first (and most important) step, but it can also be the trickiest to navigate. If you're taking your blogger campaigns seriously, you'll likely be vetting and reaching out to a ton of bloggers. And since finding the right ones to work with will make or break your campaign, you'll want to master the art of blogger outreach right from the get-go.
As a blogger myself, I've seen the good, the bad, and the ugly of blogger outreach. While some brands and agencies do a wonderful job of communicating, others blast full speed ahead without really thinking about it. Copy, paste. Copy, paste. Copy, paste. Most bloggers see right through this so, I don't recommend this quick and dirty strategy. It just won't garner the responses you're after.
If you're guilty of blasting every blogger with a cold, templated email, it's time for a new approach…and I want to help you. Let's dig a little deeper and see what the good, the bad and the ugly look like…and how you can master the art of blogger outreach and win bloggers over, pronto!
Just to give you a little context, my name is Sabrina, and I'm the blogger behind StreetScout.Me, a Vancouver-based street style and fashion blog.  I've seen all kinds of pitches from brands and PR agencies come through my inbox: some really awesome ones and some not so good ones. I'd love to pass this knowledge onto you so that you can have raving success with your own blogger outreach!  🙂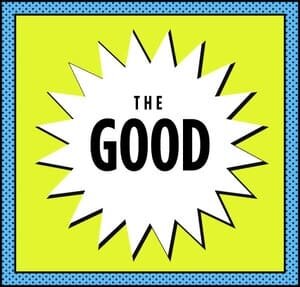 The Good (Use This Template)
First, let's review an outreach email that really caught my attention. It was personalized and to the point, plus it included all of the necessary elements for me to understand what the brand was looking for.
subject line
We're fans of your street style blog and would love to work with you
My name is [undisclosed] and I work for [brand]. I wanted to start off by saying I really love your blog. You take such beautiful street style photos.
I was looking through your blog post on [clothing line] and really think you'll love our brand too as we have a very similar aesthetic. It really suits your personal style and I think your readers would love it too.
I love what you do on StreetScout.Me and would like to know more about your services. I was wondering if you would be interested in writing an article about [brand] clothing line and if so, what your rates would be for a 500-1000 word post.
---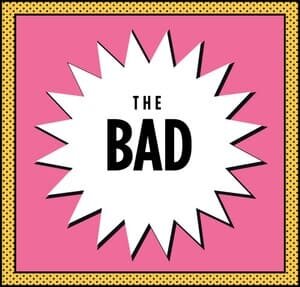 The Bad (Don't Even Think About Using This Template)
Here's an example that was not down-right terrible, but it lacked personalization, which is key when you're communicating with bloggers. Most receive too many pitches to spend time reviewing the ones that lack personalization.
Subject Line
Fashion Inquiry
My name is [undisclosed] and I found your blog because I was doing a little research into new fashion trends for spring. I really like your style and the different looks you put together. I was thinking you might be interested in a Style Challenge the company I work for, [brand name], is running. We're a clothing brand focused on delivering great fit and a fun approach to fashion. [Brand] loves style and class, two traits you seem to radiate!

For our Style Challenge, we're teaming up with a group of trendy bloggers, like yourself, to see what kind of outfits they would put together from our line. I was wondering if you'd like to be part of this exclusive group and post looks you create to compliment our new line on your blog?
If you're interested, I would be happy to send along some exclusive photos from our Lookbook for you to use in your post. We'll give you a few different looks to choose from and then you can go from there!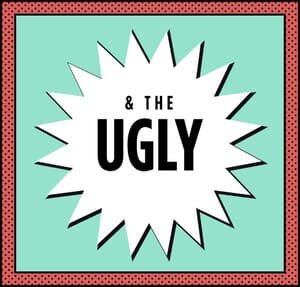 The Ugly (You Call Yourself a Template?)
This one was just terrible. When emails sound cold like this, the response rate is going to be very low. No one likes a cold email.
Subject Line
Connecting Bloggers & Brands
Sign up on [blog name] and get a chance to receive products from brands and review it on your blog or other social media sites.
[Blog name] is currently in Beta but in the next couple of weeks more bloggers and brands will be joining the community.
Now, I COULD get into even uglier. I was once asked to come along for a horror book tour…so basically be a 'groupie' or as I like to call it a 'bookie'. I'll save that gem for another blog post though.
The main takeaway is that you should put yourself in the shoes of the blogger. Think about how you'd like to be approached and what type of email would catch your attention. And if that doesn't help you enough…I recently stumbled across this super crazy-good roundup post that contained advice from 37 bloggers on how to do the most effective blogger outreach. And these 37 tips were actually whittled down to the very best (out of her original list of 300 bloggers originally approached about this)!
Tips for Cold Email Outreach to Recruit Bloggers for Your Campaign

RESEARCH
If you scan someone's blog for even a few minutes you'll get a good grasp of the topics they cover. Go through their navigation bar to see if you can identify categories, such as fashion, travel, food, lifestyle, or whatever it may be. Read at least a few blog posts to get a sense of the writing and style. Reference a previous blog post that you loved. If you can tie it back to your brand, great. If the blogger covers similar brands, she will most likely be interested in yours, so feel free to bring that up. For example:  "I saw that a number of your looks have a real vintage flair. I especially liked your last post about that Modcloth denim jacket. We have a number of items that would look great with that very jacket."

TARGETING
Blasting out every blogger on the planet won't bring you the results you're hoping to achieve. You're better off using your time to properly vet the right bloggers to reach out to. While some bloggers might be interested despite the fact that your products don't match her style, most will either turn you away or not respond at all if they don't see a match. It's always worthwhile to do a little research upfront so you don't find yourself working with bloggers that have zero fit with your brand.

PERSONALIZATION
Always address the blogger by her first name. If you don't know it, you can usually find it on an About Us or Contact page. If it's not there, click into a blog post and scroll down to the bottom. Look for either a bio or a signature. You also might find it at the top of the post where there's usually a date and an author name. And if you still don't have any luck, check her Instagram. Her name DOES exist somewhere online. However, if you want to avoid playing Where's Waldo, our influencer marketing platform, The Shelf can really help you out! Our site does all the research for you so you never have to go on these wild goose chases while assembling your outreach spreadsheet.

FLATTERY
It goes a long way. Don't be afraid to tell the blogger how much you LOVE her site…and why. This might sound a little cheesy but you chose that blogger out of the millions of bloggers out there, for a reason. What was that reason? Do you like her photo style? Do you like her personalized approach to writing for her readers? Do you like her personal style or outfit pairings? Do you like the posts where she includes her dog, kids or husband? You get the idea. You know why you chose that blogger, so just take a few more minutes to let her know the reason why!

CREDIBILITY
Bloggers get bombarded by pitches so it's important to establish credibility right from the start and even provide a little backstory. For example, we're the husband and wife duo behind [brand name]. We sell very high-end luxury goods that are sold online and at luxury retailers, such as Nordstrom and Holt Renfrew. Our handbags have been seen on high caliber bloggers, such as [insert names] and we think you'd really love our brand as well.

CLARITY
Be clear on why you're emailing the blogger and don't make it difficult for the blogger to understand what you want from her or how she should even respond. If you want to be somewhat vague in your first email, that's okay, but at least make it clear that you want to work together. Oftentimes pitch emails are way too vague or just lack a call to action all together.
For example, I once received a pitch from a PR agency that detailed how much they loved my blog and that I would love some of the brands that they represent. Unfortunately, there was no call to action beyond telling me they loved my blog. For this reason, it was very unclear if they wanted to collaborate, do a campaign, or perhaps gift me items. It would have been helpful if they included more info from the get-go.

BENEFIT 
How will this collaboration benefit the blogger, not just YOU. All too often brands and PR professionals go into great detail about how the blogger will help them raise awareness, add credibility to their brand or improve their ROI. But, have you taken the time to outline why this collaboration will benefit the blogger? What's in it for her? Will you be sharing her sponsored content across your social channels, thus exposing her to a new audience? Will the collaboration add credibility to the blogger's portfolio? It's just like a job interview in the sense that if you're pitching a collaboration you need to show the benefit to the blogger as well. 

A/B SPLIT TEST
Once again, don't just blast out the same email to every blogger. Test out two different subject lines to see what gets a higher open and/or response rate. You can track this with a tool like Yesware, or when using an outreach tool like ours!  Perhaps try one subject line that is super clear versus one that is more vague and intriguing. Once you've established which one works better, you can do an A/B split test on the message too. Do note, personalizing at least the opening paragraph of your email is ESSENTIAL.

BONUS POINTS
if you take the time to follow them on Twitter or Instagram and engage with their content. Get on their radar! This tactic can be used before and after you send your cold email.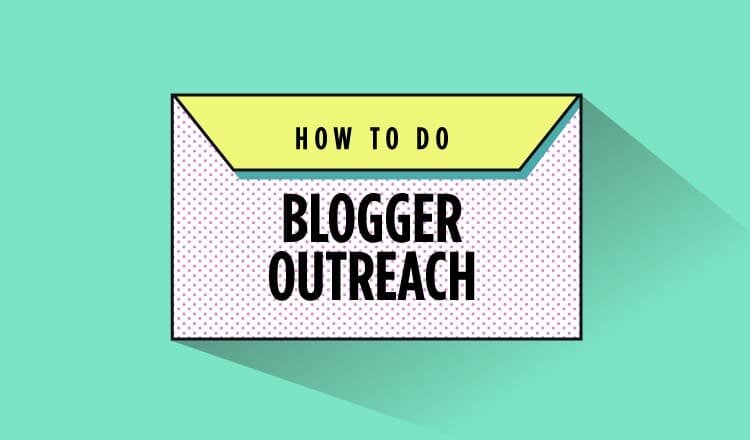 Wrapping It Up
Through my own experience I've noticed a lot of brands and PR agencies blasting out a whole bunch of emails to see who bites. Power in numbers, right? Not exactly. The challenge is that this is much less targeted so the hit rate is also much lower. To that end, usually the bloggers that respond to cold, untargeted emails are not of the caliber that will help you grow your brand. I have blogger friends that receive 200+ emails a day. 200 A DAY! That's a lot! So, with that said, you need to make sure your email is personalized and stands out among a sea of cold ones that they get every day. If you don't give bloggers the time to personalize an email, they certainly won't give you the time to respond to it either. Don't underestimate how busy bloggers really are!
An addition thing to consider is what other variables might be affecting your outreach. Here's a great infographic on ecommerce emails that walks through the ins-and-outs of what to tweak when it comes to email campaigns. 
If you're getting ready to get started with your blogger outreach, and you find yourself in need of some help, SCHEDULE a 30-MINUTE DEMO! Our site streamlines each part of influencer marketing. You'd start off with our search engine in order to find bloggers that mention brands that are similar to yours…or bloggers who mention your competitors…or bloggers who talk about certain terminology that is relevant to your brand (e.g. "vegan leather"). After that you can do all of your necessary research, followed by sending out your targeted emails.  We'll give you info about what posts to mention within these emails so that you can really plow through your outreach in a quality and personalized way. And remember: don't be afraid to work in a little flattery, so they know you're interested in THEIR blog, not just any blog. This is so highly personalized that it not only makes the blogger feel great, but it also ensures you find the perfect bloggers for your campaigns.
What tactics have you found work well with blogger outreach? Let us know in the comments!
---