Ah, the digital-age-old question: how much does influencer marketing cost? I'm going to give it to you straight. It depends.
I know that's not the crystal-clear answer you hoped for, but I promise it's not a bad thing. Brands of pretty much any size and budget can run a successful influencer marketing campaign with the right strategy. Of course, the DIY approach will run you a much smaller bill than working with a full-service influencer marketing agency like The Shelf.
Like most things, you'll get out of your influencer marketing campaign what you're willing to put in. A monetary investment like hiring an agency can yield big returns, but so can scraping together a kick-butt strategy entirely with your in-house team.
Invest in Strategy First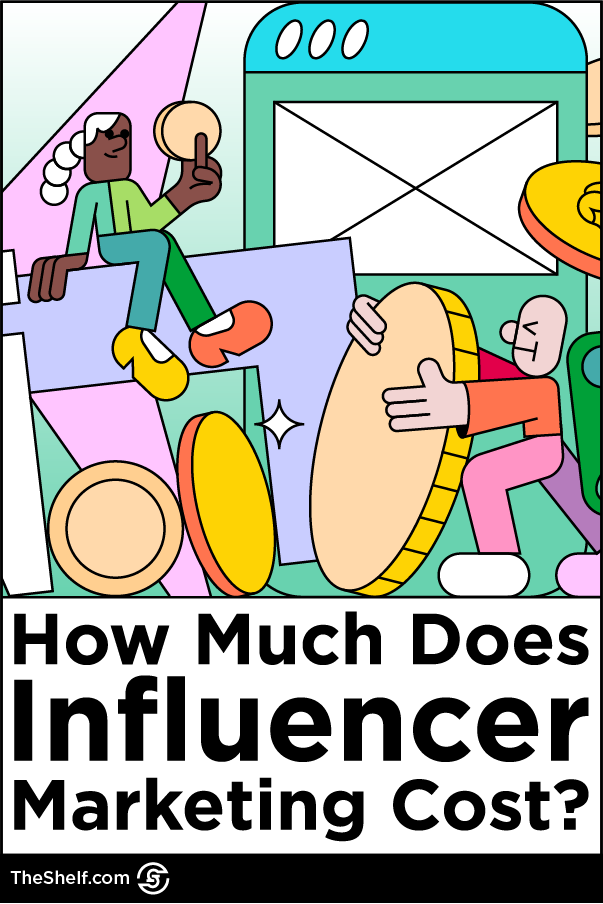 Before you spend a dime on hiring influencers or partnering up with an agency, first you need to define your goals. There are plenty of cost-effective options for each type of influencer campaign. 
If you're hoping to increase brand awareness, maybe you can rake in some UGC with a contest or giveaway. Hoping to increase sales instead? Affiliate marketing with the help of smaller influencers can really move the needle. Get specific about your goals and you'll find plenty of resources that will break down the cost to achieve them.
Show Me the Money
According to Statista, the influencer marketing industry is worth over $21 billion in 2023. And brands small and large are bringing home a piece of that pie. The average ROI of an influencer marketing campaign today is $5.20 for every $1 spent. So whatever you have to spend on your next campaign, it's likely to be a worthwhile investment.
So what can you expect to pay when working with influencers? Take these numbers with a grain of salt. Influencers often set their own rates, sometimes without the help of an agency that knows the industry standard, so prices may vary.
According to Influencer Marketing Hub, the industry standard for influencer posts is around $100 per 10,000 followers per post. This is absolutely not always the case. And it's important to remember, number of followers is rarely the most important factor when selecting influencers to work with.
Influencer Marketing Cost in Conclusion
Influencer marketing can be done on almost any budget. Fortunately for you, that means it doesn't have to cost your brand an arm and a leg for good quality content. Unfortunately for us, that means we can't give you a one-size-fits-all answer for how much a successful influencer marketing campaign costs.
The truth is, it varies. It all depends on your budget, the scope of your campaign, and the goals you hope to achieve. This can be a lot to parse out on your own but don't worry. That's where we come in.
If you'd like a more in-depth look at what your next influencer marketing campaign might cost, don't hesitate to reach out. You can book a strategy call with one of our experts and we'll walk you through the offerings that fit your budget.
---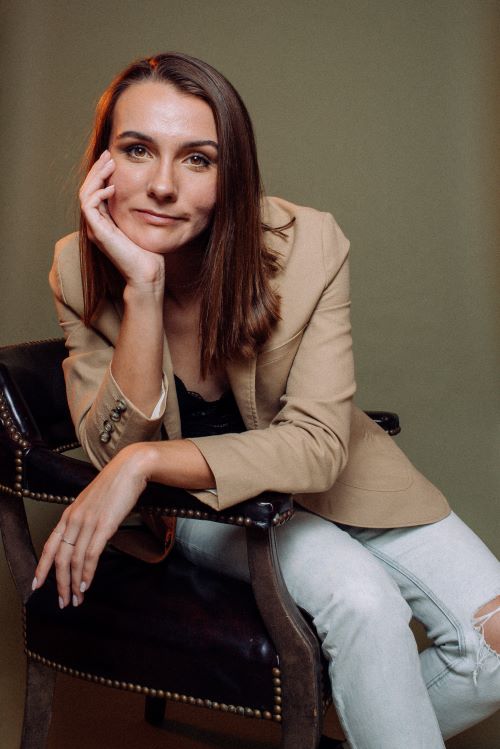 About This Author
Ariana Newhouse | B2B Writer
I am a freelance writer and comedian based in Los Angeles, and while making people laugh is my jam, it's not always the company brand. So, I strive to make people feel something. My writing philosophy is collaborative, empathetic, and humanistic. At the end of the day, no matter the message, there are real people on both ends of the process.
---