Need to lose weight? There's an app for that. Want to look chic for cheap? There's an app for that, too. If you look at iTunes and Google Play, you'll find millions of apps available for download — many of which are very similar. How do you compete if you're trying to get your app downloaded? With a solid product and smart marketing, of course.
Many brands are using social media and influencer marketing to promote their apps (which is awesome). But I'll be the first to admit it's not easy trying to figure out how to structure a campaign that compels people to download your app, OR how to apply tracking and attribution.
People either respond one of two way to the offer to download a new app – eagerly because they have all the time in the world to play with your app and leave reviews about the bugs and/or benefits…
Or they roll their eyes, overcome with a feeling of dread as they considering having to download A-NOTH-ER aaaapp… ugh.
You probably think your app is awesome, and the thought of someone ughing it is a real buzzkill. So, let's make sure they don't say that about your app. We're going to show you how to get more downloads.
What is App Attribution and Tracking?
Imagine running seven different campaigns using seven different influencers to promote your new app launch. How do you know which influencers are delivering the goods? That's what app attribution and tracking tells you.
We marketers THRIVE on numbers and data because it's important to not just know or have a hunch, but to prove which campaigns are impacting revenue and conversion rates. With attribution, you can learn a lot about a campaign INCLUDING how to tweak it to make improvements. Because at the end of the day, marketing is all about getting results.
WHAT ABOUT PROMO CODES?
There are a couple of different ways you can track a marketing campaign. With influencer campaigns, you can assign a unique promo code to each influencer and then measure the conversions that way. You can do the same if you're using multiple channels — assign a unique promo code for each social network to see which are working and which are a waste of time. This will also allow you to keep an eye on app installs.
But it doesn't end there.
AND IN-APP PURCHASES?
You can also watch the number of in-app purchases, which is ideal if you have an existing app and would like to boost the number of purchases made by current app users. You can use these same techniques if you're planning a repeat launch for your app.
In a nutshell, you need to apply tracking URLs and codes for all of your campaigns — otherwise, you won't know what to keep doing and what to quit immediately.
Who's Using Social Media to Market Apps (besides Candy Crush)? Everybody.
Some of the most popular digital brands are already frequenting your social feed with sponsored posts and paid ads. I have a few examples for you of four popular brands across different verticals that are successfully marketing mobile apps on Instagram
Atom: Promoting Convenience to Attract a Broad Audience
Netflix and chill is cool, but sometimes you just want the theater experience. Who doesn't love watching a good movie in a decked-out theater? Nothing complements a Gerard Butler fight scene quite like an over-priced Icee in a curvy glass and a steak fajita, baby!
And this is exactly what Atom Tickets seeks to demonstrate in its campaigns — the theater experience movie lovers enjoy. Atom is a movie ticket app that allows users to purchase movie tickets.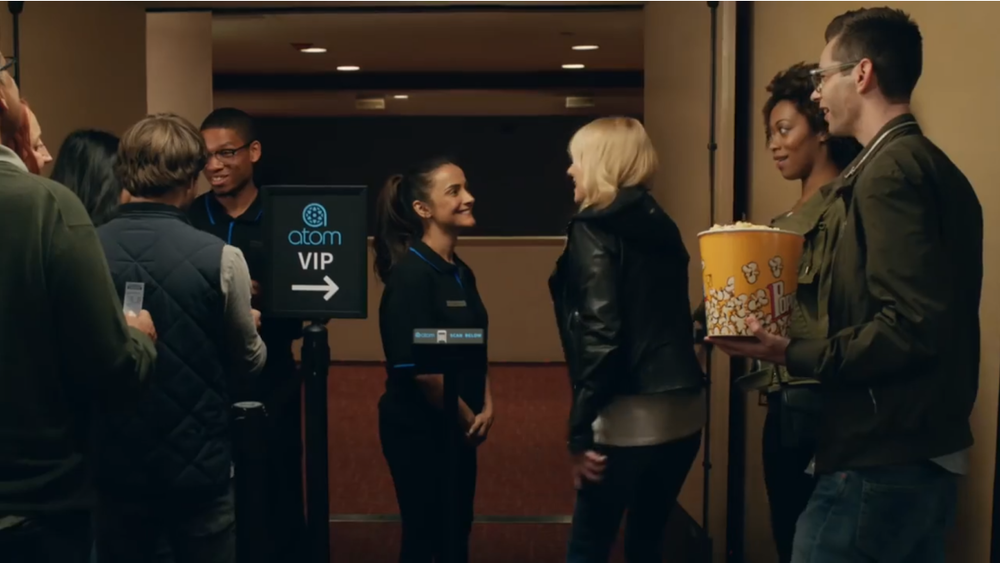 Well… that sounds a lot like Fandango, Saphia. Yeaah… but no. Atom takes its capabilities a bit further by allowing you to buy tickets, invite friends (and pay separately), earn referral rewards, pre-order concessions, and access app-exclusive deals.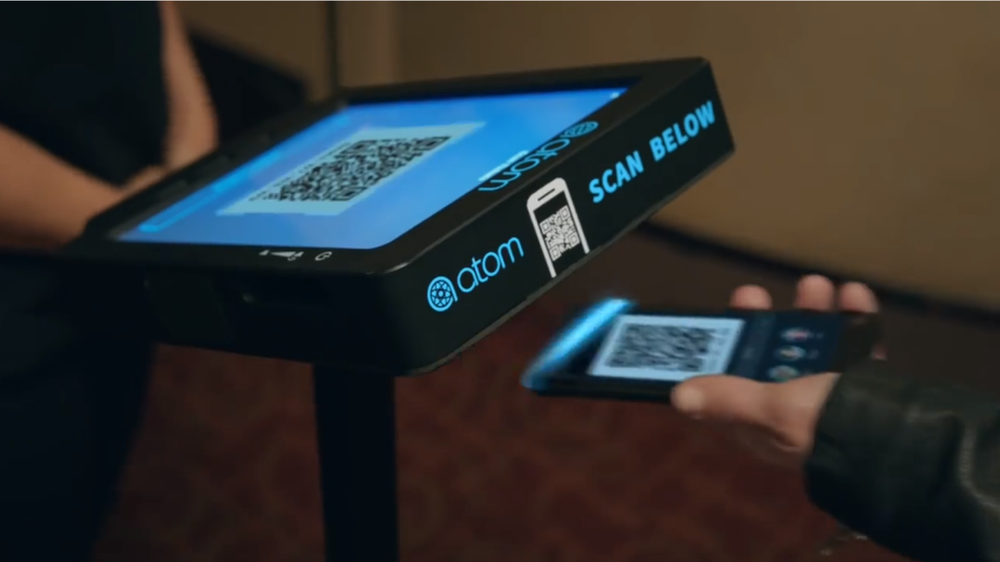 Plus, you can watch trailers, read plotlines and reviews, and engage with exclusive film content.
Atom's recent campaign "Anna's Night Out," starring Anna Faris, is all about demonstrating the app's convenience (ordering tickets and concessions), social capabilities (inviting friends), and delivering an experience (spending time with friends).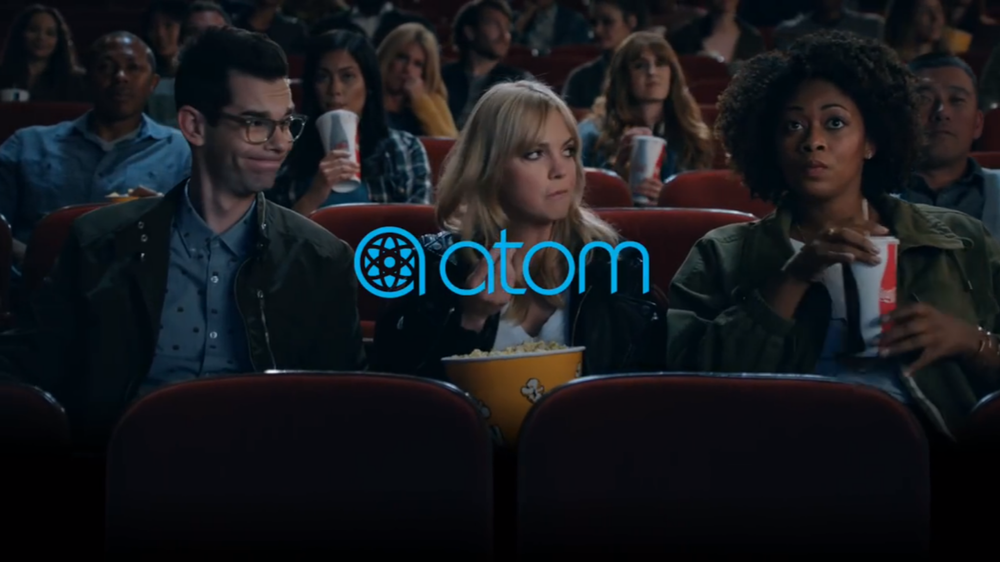 You see all of this unfold in a mini-story that does an excellent job of showcasing how just about anyone can enjoy the app. Atom Tickets targets a broad audience. If you love movies, popcorn, and have a smartphone, then you're a prospect.
Ibotta: Targeting Coupon-Clipping Moms (and Dads)
Ibotta is a rebate app that helps shoppers save money in the fastest, most convenient way possible. Install the app and users can digitally "clip" coupons for products available at a laundry list of stores then scan the receipts when they buy the clipped products. Ibotta also works with rewards cards so shoppers can skip scanning the receipt altogether.
If there's anything that qualifies for a rebate, it'll be linked to your account. The money saved can be sent to the shopper's PayPal or Venmo account. Moms everywhere are rejoicing over this application, which allows them to save money on everything from beer to bread.
Ibotta grows its user base by running targeted in-app ads and offering an incentive program for current users. If they invite members of their networks and those invitees join and use the app, users get a referral bonus.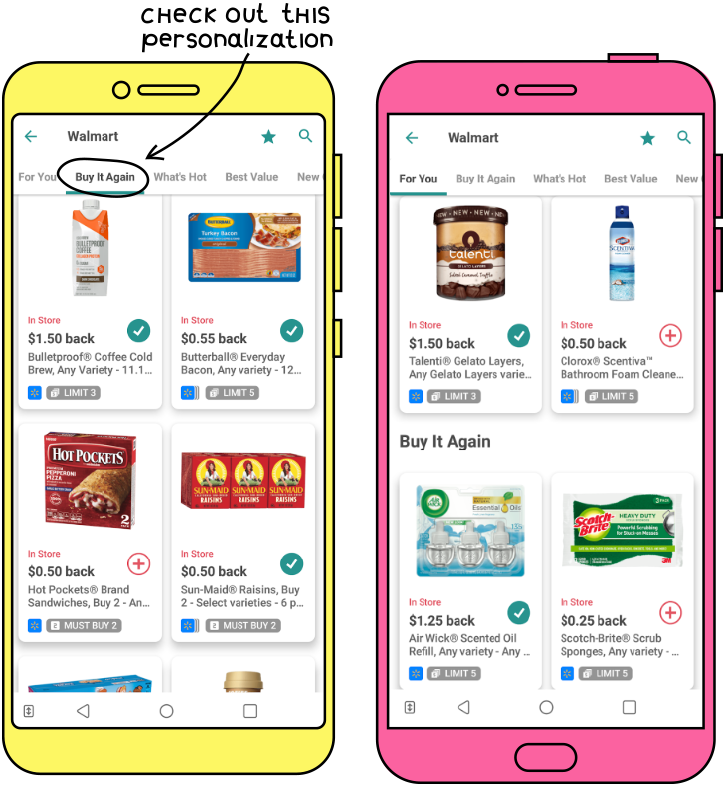 It's the perfect tools for busy folks who want to save but don't have time to sift through every store's app to clip coupons and manage receipts. It also helps to drive more foot traffic into stores. Because of this, the Ibotta recently partnered with Joann Stores.
Gwynnie Bee: Targeting Professional Plus-Size Women
Gwynnie Bee runs lots of ads on Instagram targeting professional plus-sized women with its clothing rental subscription.
You fill your virtual closet with at least 25 outfits, and they're shipped to you for free. When you return an item, notify them, and they'll prepare your next shipment. For shoppers who struggle to find a look they like, they can consult with a Gwynnie Bee stylist.
But what if you like an outfit so much that you don't want to return it? Keep it. Pretty awesome.
So as you'd imagine, Gwynnie Bee is the bee's knees (haha) for time-pressed, plus-size fashionistas. It saves them the headache of shopping around at stores that sell less-than-flattering apparel for their figures. And they get to skip the dressing room scene… which is great.
Raise your hand if you've ever had to try on clothes in shifts because there was a limit on the number of items you could take into the dressing room with you. Eye roll garnished with an smh and a well-deserved "ugh".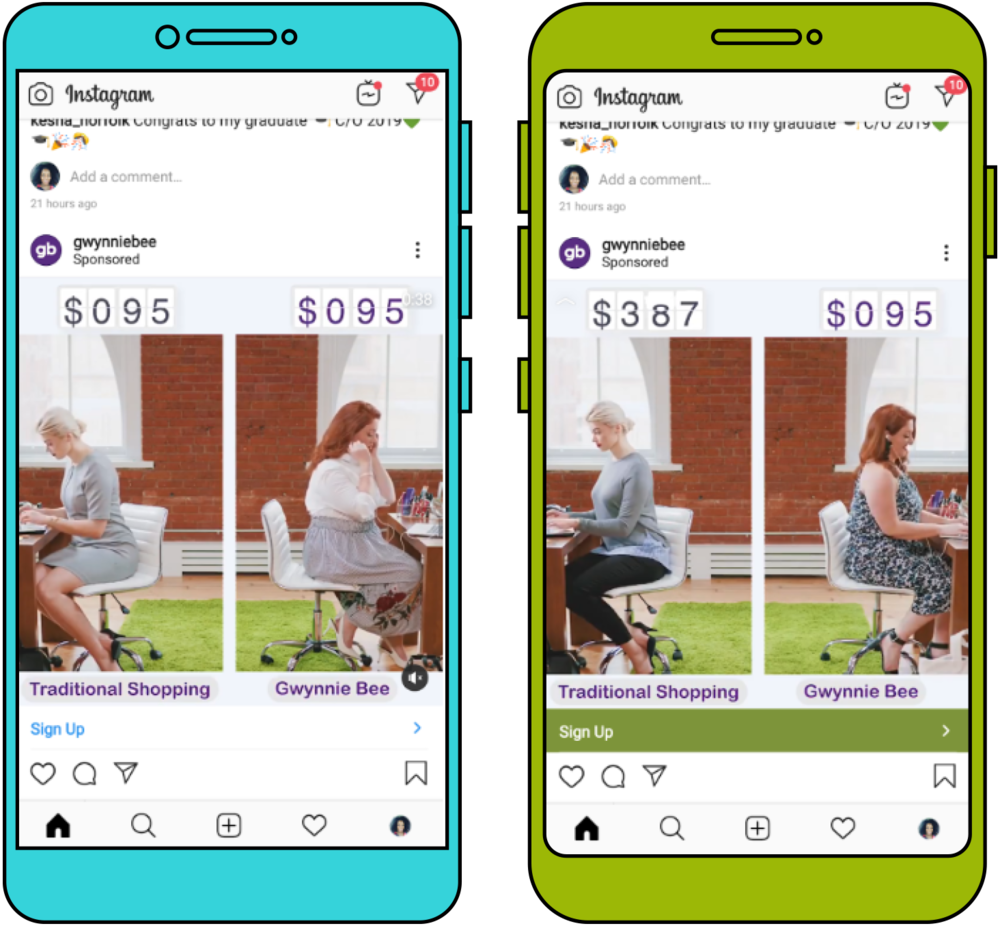 Rebtel (Sendly): An International Calling Service
Another phone provider that's cutting the mold — Rebtel, which provides international calling services (via its app called Sendly).
Everything about this brand gives a "rebellious" vibe, from their upside-down logo to its most recent campaign titled "Social Media Facades."
As you can see, they're using video to drive home their message and to engage their audience. This post received over 4k views and 29 comments.
This campaign is getting buzz because it's talking on a touchy, but oh-so-true dilemma we see in today's world — fakers. When you can hide behind a veil (social media), it's easy to be whoever you can conjure up.
Being yourself — what a great promotion. Then they took their humanitarian efforts further.
Rebtel partnered with UNICEF, to provide help to families in the Philippines. The campaign generated 10,000 $1 donations. There's nothing like a social cause to get folks on board with your app!
Warby Parker: Prescription Glasses Retailer
Sound's like Spider-Man's awkward cousin, but it's actually a pretty hip brand, and Warby Parker's app goes a long way toward helping you feel less awkward in your new glasses (or at least make you feel cooler trying them on).
The app helps users find the perfect pair of glasses to buy for their face using facial recognition technology. This sure beats going to the eye doctor and waiting hours in the lobby to get fitted… and agreeing to disagree with the optometrist assistant trying to dissuade you from cat eye frames when you know you can pull them off!)
Unfortunately, it's only available on iPhone, but this doesn't stop its success. It has a 4.9 rating from over 57k users. Not to mention, this strategy is reducing returns, improving customer satisfaction, and boosting ROI. Not bad for a free app!
One of the company's recent video campaigns "Wearing Warby" features customers with amazing stories. This includes authors, bloggers, activists, illustrators, designers, and other incredible people.
The campaign is doing well, garnering thousands of Facebook views per video. They also share this on their Instagram account and are getting great results there as well.
The theme here is telling great stories via video to engage, inspire, and entrust your audience.
Nike: Bringing Athletes and Experts Together
We can't overlook the Nike+ app campaign for "Experts On Demand," which is, of course, geared towards athletes. In this campaign, it shows how its app helps athletes by connecting them with experts using 1:1 messaging.
Then to feed the competitive beasts (and even the casual user), it comes with a feature to track your progress. As you can imagine, this helps enhance the social aspect of the app.
If you've ever used the Nike+ app, then you'll also see that it has a sleek interface.
So what can you do to breathe life into your campaigns to fuel downloads? Let's take a look at eight simple strategies.
Smart Strategies to Use on Social When Your Goal is to Increase App Downloads
When we get into the meat of these campaigns, you'll find that many of them have one thing in common — the format they use. At least, that's the trending theme for the most successful campaigns.
What's the format, you ask?
Video.
This makes perfect sense, especially since 78 percent of marketers say videos can boost conversions, and 54% say it increases sales.
And we see this with the social media campaigns for the brands mentioned above.
For see Gwynnie Bee is big on super-short videos… with the help of influencers.
Then there's the popular promo video that ran on both Instagram (we referenced it earlier) and YouTube.
This video was posted a year ago and garnered over 6 million views.
Ibotta uses video to share tips with its Instagram audience on things like how to get cash-back bonuses for redeeming certain offers.
Atom Tickets makes good use of movie trailers, behind-the-scenes content, and interviews to attract its Instagram audience.
Mint Mobile (not the personal finance app) shows its users announcements that keep them updated. The screenshot below is about the new iPhone app.
Okay, now… let's get into those social media strategies.
Strategy #1: Show Off Your App's Utility
Planning a night out with the wife without the kids? Or maybe you're contemplating a daddy-daughter date night.
With the Atom Ticket app, users are able to quickly find and buy tickets. The key is to show (don't tell) prospective users how simple your app utility is.
Take a look at how the Nike+ app looks — it's downright attractive and user-friendly.
Make sure that you showcase your app's interface to give prospective users a taste of what they'll get.
Strategy #2: Show the Time-Saving Elements of the App
We live in an age where everyone's busy all the time. It's gotten so bad to where being busy is now a social status.
One study shows that folks view social media users who are always working as having a higher status and more money (compared to someone posting about their leisure time).
But if you ask me, it's the exact opposite! Who has all that time to lie around if they're not sitting on stacks of cash?
But the point is, thanks to the hustle culture, people are always keeping themselves busy — sometimes to a fault. This is why these same individuals are looking for apps that help them do more in less time.
If you have an app that helps to save time for its users, then you definitely want to show this off in your campaign.
This is what platforms like Monday.com and MeetEdgar do for its users. While there are free alternatives you can use, you can't beat the time-saving (and automated) features they offer at a premium price.
By going premium, you can plan your entire team's schedule, organize projects and tasks, and pre-schedule all of your social media posts.
Not demonstrating these benefits would be a kill shot for these apps.
Strategy #3: Display the Convenience Factor
Consumers today are spoiled and practically rotten, thanks to all the conveniences the world offers now. We're at the point where we can have our groceries delivered right to our front door.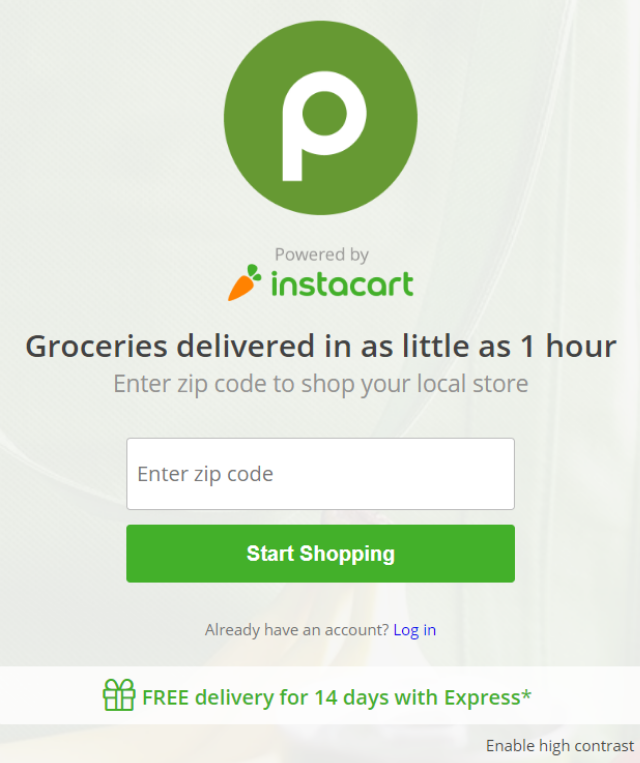 Publix and Walmart are great examples of this new trend (amid the Amazon takeover of retail markets). We find many brick-and-mortar shops aiming to do similar feats with the help of apps.
For example, Kroger Clicklist, which allows users to schedule deliveries and pickup times. They'll even pack your car with the groceries when you arrive.

Publix and many other grocers also have apps that find coupons at your local store so you can clip them (virtually) during your visit and save.
Now, that's convenience.
Here's another clever example from the retailer IKEA.
They launched a campaign for a mobile app that allows customers to not only shop through their catalog on the fly but to see how the item would look in your bedroom, living room, kitchen, etc.
How? Using augmented reality (AR) of course.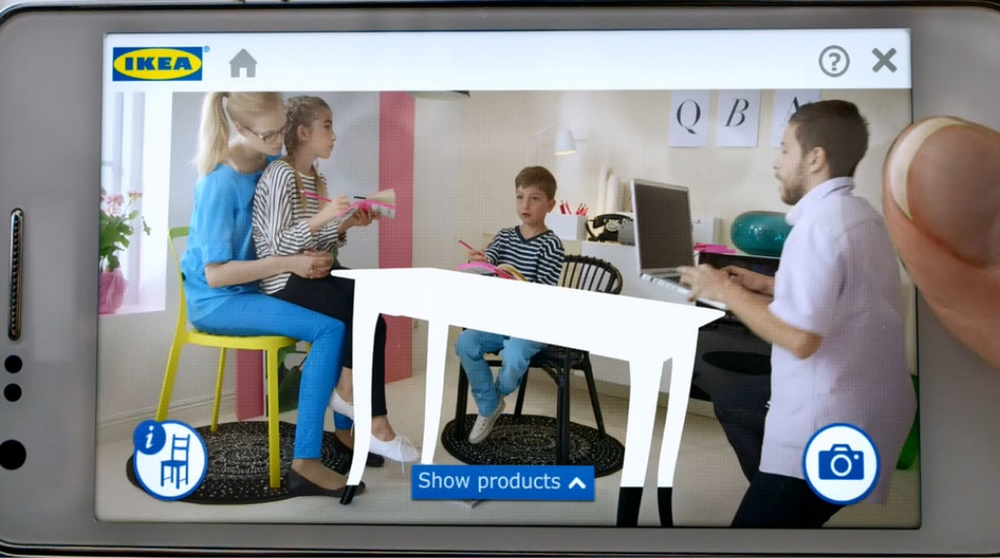 If there's a couch or table you're digging, then you can use the app to see how it'd look in your den before you buy. This is set to change the game for how shoppers shop.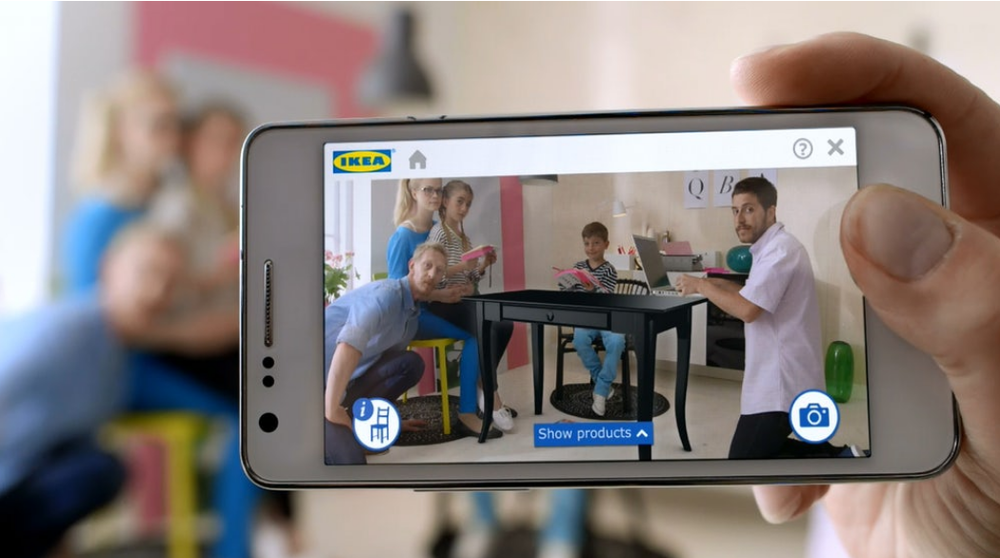 Strategy #4: Offer Exclusive Deals, Opportunities, and Access
What do consumers from the demand generation want? The right to access, of course! Consumers crave being "in the know" and the first to obtain something.
And if they get something out of it — say, a discount — then even better! You'll find many apps offering VIP access to app users.
7-Eleven is an excellent example of this. In their mobile app, you get access to exclusive deals. Plus, you can scan, pay, and skip the line.
How handy is that for those early mornings when you're late to work but still need that hot cup of coffee (and that donut you'll regret later)?
Strategy #5: Do a Little Ego Stroking
Can we sit here and deny (with a serious face) that today's consumers today are way more comfortalbe with their egos. The video below is of Beyonce singing about having a big ego.
Yeah… she's probably singing about her ego, right?
Yeah. Her ego.
Final answer.
But the Queen Bey isn't alone. Billions flock to social media every day and most of them are talking about themselves, their stuff, their children, their significant others, their homes, their travels, and the list goes on and on.
We live in the "show and tell" world, so if your app helps them do this in a fun and convenient way, then you've already got an idea that can grow to a sizable following.
A brand we mentioned earlier plays on its users' egos in an elegant way — Gwynnie Bee.
They're pretty much giving plus-size women the luxury of never wearing the same outfit twice…without the need for a large bank account. Anyone who's worked in a corporate setting knows the woes of building a professional wardrobe. It's costly, especially when you have an entire wardrobe to switch out and maintain.
With the GB app, users fill their virtual closets with clothes and then head to the website for a personalized experienced created by their favorite influencers.
Speaking of which, let's not forget how beneficial influencer marketing can be for a campaign.
"An influencer promoting and amplifying your message, your brand, to their audience means credibility. It means additional reach, and it means you get an outsized modifier to the conversion process." – Rand Fishkin, Founder of Moz
Strategy #6: Engage Users with Regularly Scheduled Launches
Once people download your app, you want to keep them engaged with it. One way you can pull this off is to schedule regular launches that require users to log in and redeem.
For instance, Kroger has a free Friday download. If you miss the deadline (11:59 pm on Friday), then you're out of luck because the download disappears.
Well, not really, since the store does post up the week's coupon deal. But still, it's a great way for users to engage and gain access to deals as soon as they launch.
You can make your launch more exclusive to where if users miss out, then they're at a loss.
Strategy #7: Build Entertainment Value
Not everything we do has to hold value for our life's missions and goals. Sometimes, we want to just kick back, relax, and enjoy a fun app.
This is where gamification comes into the picture.
Best Buy did something really cool back in 2011, where it teamed up with Zynga Cityville and became the first virtual branded retail store in the game.
Users were able to place the business in their city. But it didn't stop here — those who did add Best Buy were able to earn high payouts, extra points, energy, and five special collection items (smartphone, fridge, television, camera, and deal of the day badge).
Once they got those special items, they'd get a unique Best Buy decoration (Wifi Robot, etc.).
While this didn't directly boost their sales, it did help to build their brand visibility.
Bonobos is another brand that took to gamification. This time, it was a scavenger hunt.
The men's luxury apparel company gamified three of its campaigns. It partnered with NotCot.org (design network) and used #secretcode hashtag on twitter for an easter egg-based campaign.
The goal was for users to find images of models wearing Bonobos signature pants on the NotCot and NotCouture websites.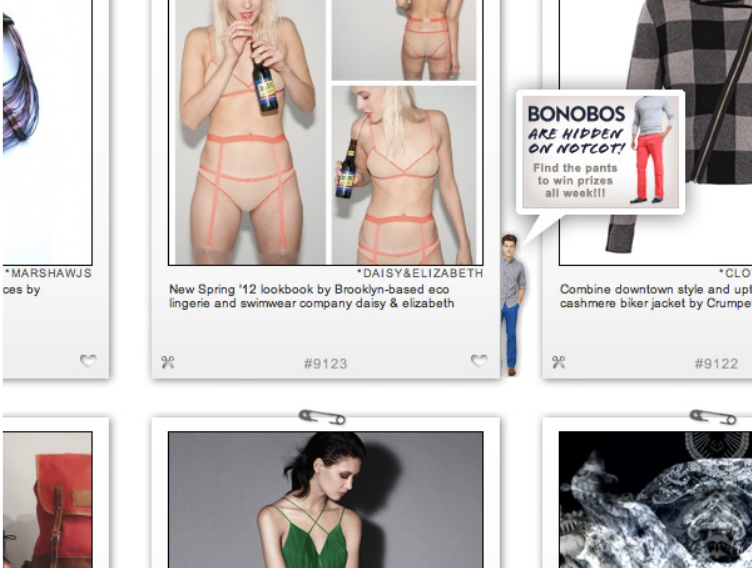 Users click on the images they found and the first 50 to get them all won a $25 voucher for Bonobos (plus free shipping).
Then there was a $100 discount code for those who found the guy wearing paisley pants.
Strategy #8: Have Influencers Document Themselves Using Your App
We live in the age of #hustletown — everyone's schedules are booked, and they're proud of it. If you're not working, you're losing.
That's the culture we live in today, and it's something you can take advantage of to get your product in the hands of interesting people with fascinating lives. Influencers (whether micro or macro) can help get your product in front of your audience.
With this strategy, you're adopting the concept of documenting your product vs. creating a post about it (aka showing vs. telling).
The way this works is everyday people document how they use your product during their daily "hustles." Let's say, for example, Gwynnie Bee.
The brand can use influencers to show off the outfits they're wearing while on their grind — all thanks to their app (unique download link included for campaign tracking, of course).
The idea is for the influencer to authentically demonstrate how they're using your product without it coming off as salesy. They're merely documenting "adulting" and mentioning your brand's product as one of the items that help them do just that.
Genius.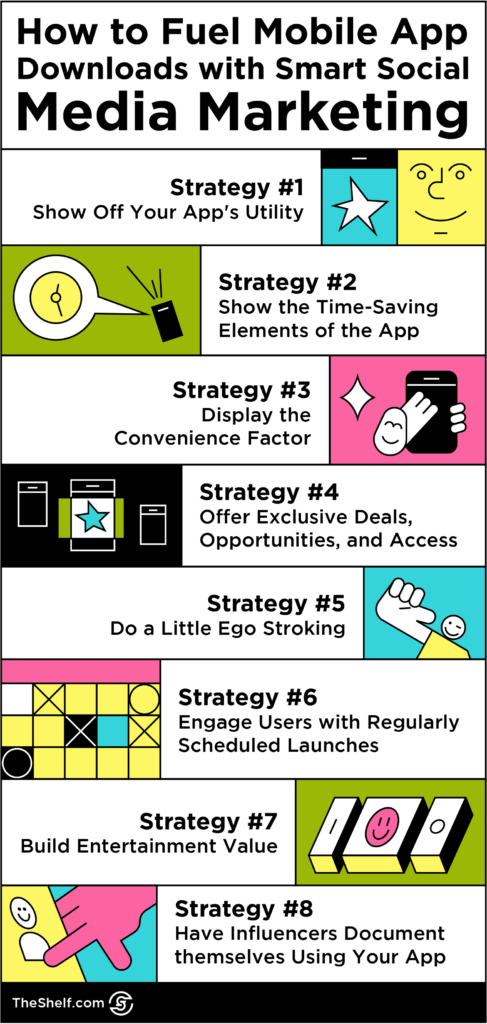 COPY AND PASTE THIS 👇 CODE TO EMBED THIS ☝️GRAPHIC.
Wrapping It Up
Consumers no longer rely on local stores and shops to get their hands on the items they need. But when they do, they're looking for ways to save money.
Retailers, e-commerce businesses, and entertainment companies that jump aboard the app bandwagon are getting a free ride to #hustletown.
They're getting more attention, downloads, and revenue because of it. It takes carefully planned campaigns outfitted with methods to track and attribute each one to succeed.
So how about you — are you currently planning on launching (or relaunching) an app? Tell us about it!