Did you know that 3 in 4 marketing teams that have plans to run influencer campaigns have a hard time finding the right influencers? That's not insignificant, right? But the problem is often a couple of different things. No, it's not always easy finding the right influencers, but brands also have a tough time shaping influencer content so it gets the best results. In this post, we're going to talk about the influencer brief, an important tool that pretty much sets the bar for the type and quality of content you'll be able to get from your influencer campaign.
Building Your Branded Assets with Influencer Content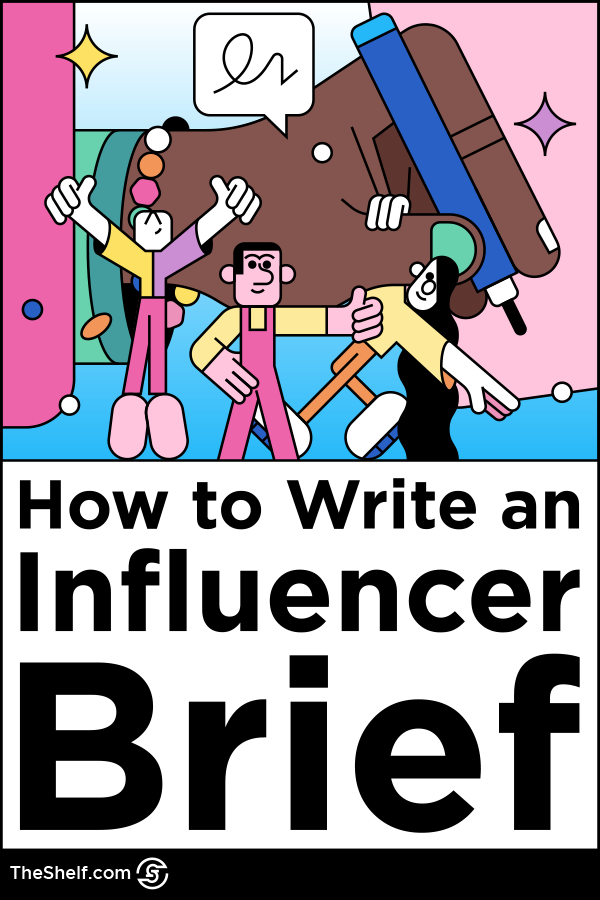 If you're a business owner, one question that's always on your mind is how to scale your business. A great product is a must, but it won't boost your ROI unless people know about it.
As more and more of us rely on social media for news, networking, and entertainment, the role of effective social media marketing takes on growing importance in the digital strategies of brands and marketers..
Fun fact: over 40 percent of adults used social media more often in 2020 compared to 2019l. Upwards of 58 percent of users noticed a corresponding increase in influencer-generated content.
That said, partnering with influencers can (and should) be lucrative for both businesses and influencers. FYI, we have an entire collection of influencer marketing stats that you can check out. BUT one pretty important stat for marketers is this:
90 percent of the brands and marketers who have used influencer marketing will vouch for its effectiveness.
Coincidentally, the last time we published that particular stat, it was more like 75 percent (with 25 percent of brands saying they saw ZERO ROI from their campaigns, so this is good news).
In 2021, the value of global influencer marketing reached $13.8 billion, according to Statista (and basically everyone else). Influencer marketing works and as more brands adopt this strategy as part of their digital marketing efforts, influencer marketing as an industry continues to grow.
But problems can arise if businesses don't communicate clearly with the influencer. A lot of brands miss this aspect of planning an influencer marketing campaign. From the moment influencer outreach begins, the goal should be creating a brand partnership that is mutually beneficial for the brand, the influencer, AND the influencer's audience. That's where influencer briefs come in. So, what is an influencer brief, and why do you need one? Let's find out.
What Is An Influencer Brief?
An influencer brief is a document that the brand/agency provides to influencers/content creators which outlines the creative and logistical details of an influencer marketing campaign.
Unlike an influencer contract, the brief is a set of expectations and best practices for a campaign that applies to every creator working on the campaign. So, you don't have to outline usage rights or influencer whitelisting or specific deliverables for individual influencers UNLESS you also plan to use your influencer brief as an influencer contract.
An influencer brief is essential whenever a brand works with an influencer. It forms the basis of the entire arrangement-slash-relationship between a brand and an influencer. An influencer brief is the first thing an influencer receives from a brand after the initial outreach.
What Goes In An Influencer Brief?
Now you're ready to start your influencer brief. There are websites that provide templates for creating influencer briefs. They may even write an influencer brief for you. If you'd rather have your in-house team handle this, however, here are 10 topics every influencer brief should cover.
#1 Information about the brand hiring for the campaign
This is a big one for two main reasons: First, brands want to make sure the influencer understands the basics like the proper spelling of a brand name (for instance, it's eos and not Eos). As well, most influencers are careful to only partner with brands they support and whose CSR initiatives and public reputation align with the influencer's values.
#2 Information about the specific product being promoted
Sometimes it's obvious what the product is, but it's smart to also include information about the specific product influencers will be promoting with their posts. Again, there has to be alignment here. What makes your brand stand out? How does it benefit customers? If your software lets customers make high-definition phone calls, for instance, include this in the brief. It could be what sells your brand.
#3 The channels and media formats to use
Tell the influencer which channels are being used in the campaign. Instagram is the most popular channel for influencer marketing – after all, 71 percent of under-30s use IG – but TikTok, YouTube, Pinterest, and Facebook are also important channels, especially for B2C campaigns..
There are even podcast influencers who'll discuss your products during their shows. They can help you take advantage of the 42 percent rise in global podcast consumption that the spoken word audio industry's enjoyed over the last few years.
#4 The branded hashtags tied to the campaign + visibility/industry hashtags to boost post visiblity
Branded hashtags are often used as a way to track audience engagement during a campaign. Plus, it helps influencers tie their posts to specific trends, movements, ideas, and brands. In addition to utilizing campaign-specific hashtags and branded hashtags, each platform has its own catalog of hashtags that are used to help posts get more traction and visibility.
#5 Campaign goals and info about the "why" behind the collab
Be sure to include your goals, objectives, and KPIs in your influencer brief. These tell the influencer exactly why you want to collaborate and what you aim to achieve. Are you launching a product on Instagram? Is this a brand awareness campaign? Or are you running a holiday campaign? Is it an always-on year-long campaign? For influencers, understanding the end goal of the campaign will inform their creative process to help brands reach campaign goals.
#6 Specific, brand-requested details
These can include things like mentioning a store location in the caption or using a specific phrase to describe a product. It's also a good idea to provide clarity on your brand's style and tone of voice. You could include the main points from your style guide or a mood board of colors and images you like. You should also specify the way you want your brand name to appear in campaigns to avoid confusion with similar-sounding brands.
Here's a pretty clear example: A campaign to announce a discounted hotel stay at MGM Grand Casino would need to specify location identifiers as part of the caption text since the MGM Grand Hotel and Resorts is a Las Vegas hot spot that's 2,014 miles away from MGM Grand Detroit.
#7 Social responsibility and legal stuff
Guess what? Videos or pics of an influencer shopping in-store should reflect how the influencer is adhering to state and local laws about vaccination status, social distancing, and masking up. That's something brands would definitely need to address in an influencer brief.
It's also vital to include guidelines on proper disclosure. After all, there are fines for not disclosing paid content on social media. You should check the requirements for each channel, but here are some guidelines to get you started:
Instagram, Twitter, and Facebook: include #ad, #sponsored, or #promotion in the post.
Blog posts: include a disclosure statement near the heading.
YouTube: include a sponsorship statement in the first line of the description and the video.
Podcasts: tell people it's sponsored content before delivering the marketing message.
#8 Formatting
As part of the influencer brief, it's okay to include a few formatting requirements since formatting and design specs will vary depending on the channels being used and the brand. In general, format-related topics will include:
Content format and size. Specify the height and width images should be and whether you want them in RAW, GIF, JPEG, or PNG format.
Any marketing material you'll provide, like logos or slogans
Which buttons or other CTAs you want the influencer to use. For instance, a "subscribe" button or a "buy now" button. Or maybe just language int he caption that sends people to the brand page or to a link in a bio.
Presentation. This could include things like showing text overlays in Reels and TikToks after a certain amount of time.
The key is to provide guidelines without inhibiting an influencer's ability to be creative.
#9 Creative ideas
There's nothing wrong with providing influencers with a few thought starters and creative influencer marketing ideas for the campaign. The Shelf account managers will usually provide influencers with a list of maybe a half-dozen ideas that align with the creative concepts presented to the client in the campaign proposal. We've also been known to offer tips on lighting and camera angles.
#10 DOs and DON'Ts
This is another important area to cover. Briefly outline what kind of content is suitable and what kind isn't. A dos and don'ts list is a great way to avoid confusion and clarify your vision. What should the influencer include? What shouldn't they include? Adding "please don't mention companies X, Y, and Z" will ensure the influencer doesn't accidentally mention a competitor.
Why Do You Need an Influencer Brief?
Providing an influencer brief is one of the influencer marketing best practices brands should follow. Why? There are several reasons, such as:
It helps your brand stand out from the crowd.

It gives the influencer a clear picture of your brand, so they can create content that wows your target audience.

It prevents misunderstandings that could derail your influencer marketing strategy.
It ensures the content produced by influencers is tied together in some way, whether by hashtags, color palettes, language, posting schedule… SOMETHING.
3 Things to Consider Before You Create an Influencer Brief
Before you begin your influencer brief, there are a few things you need to consider.
#1 Defining your goals, objectives, and KPIs
As with all B2C and B2B marketing strategies, you first need to decide what you want to achieve.
Once you've determined your campaign goals, think about how to achieve them. What kind of content do you need? Who's your target audience? Which influencers are those consumers following? How will partnering with that influencer help your brand or product to stand out?
Finally, you need to identify which influencer marketing metrics to track for your campaign, right? Because impressions are great, but they don't matter nearly as much when the most important metrics for your campaign are conversions and sales.
#2 Which type of influencer can help you get there
Next, you need to decide which influencer or influencers to partner with BASED ON the likelihood of each type of influencer to help you reach your campaign goals. There are several types of influencers to choose from:
COPY and PASTE THIS 👇 CODE to EMBED THIS ☝️GRAPHIC.
There are also specialist influencers like brand ambassadors, social advocates, referrers, and loyalists. These influencers are good for increasing conversions.
#3 How you'll find influencers
Influencer marketing platforms are a great place to find influencers. They let you compare them to find out:
Which ones align with your brand's vision and values.
Which ones target the audience you want to reach.
How much their followers engage with them.
Some platforms use a recommendation engine that suggests influencers based on previous results. This is similar to how an eCommerce recommendation engine recommends products based on purchase history.

RELATED POST.
What is an Influencer?
You Just Want to Influence the Influencer
More and more brands are taking advantage of the rapid growth of the influencer market. Influencer marketing is a great way to get your name in front of customers but to persuade influencers to work with you, you need a superb influencer brief.
If you follow all the steps in this article, you'll be sure to have a brief that influencers will appreciate. And if they appreciate you, they're more likely to work with you.
---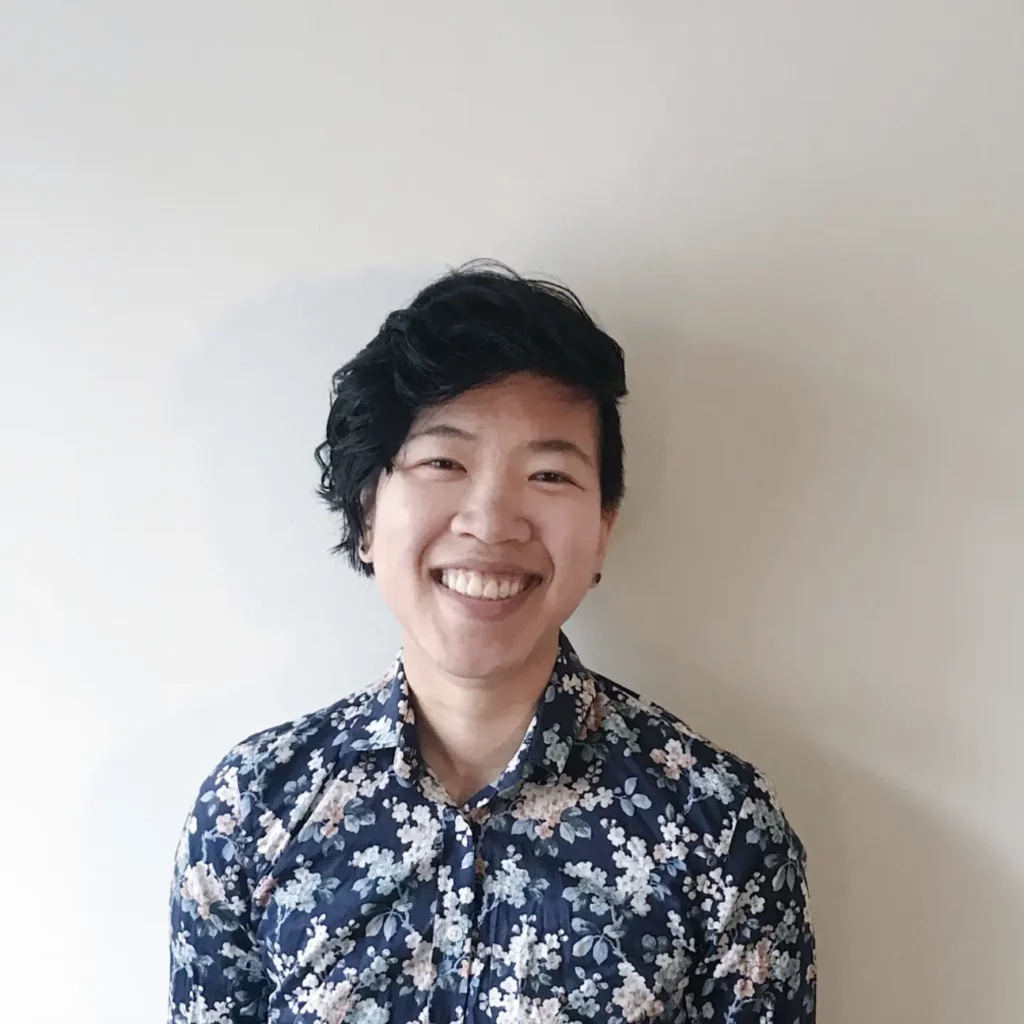 About the Author
Grace Lau is the Director of Growth Content at Dialpad
Grace Lau is the Director of Growth Content at Dialpad, an AI-powered cloud communication platform for better team collaboration and customer relationships with features such as Dialpad small business contact center. She has over 10 years of experience in content writing and strategy. Currently, she is responsible for leading branded and editorial content strategies, partnering with SEO and Ops teams to build and nurture content. Here is her LinkedIn.
---