Have you ever thought about running a podcast influencer marketing campaign? We have. We actually run those types of campaigns for our clients when the product is a good fit. So, let's talk about the strategy we use to incorporate podcast influencers into digital marketing campaigns. This way, you'll have a roadmap for when and if podcasters should be a part of your next influencer marketing campaign.
Podcasts Exploded in Popularity in 2020!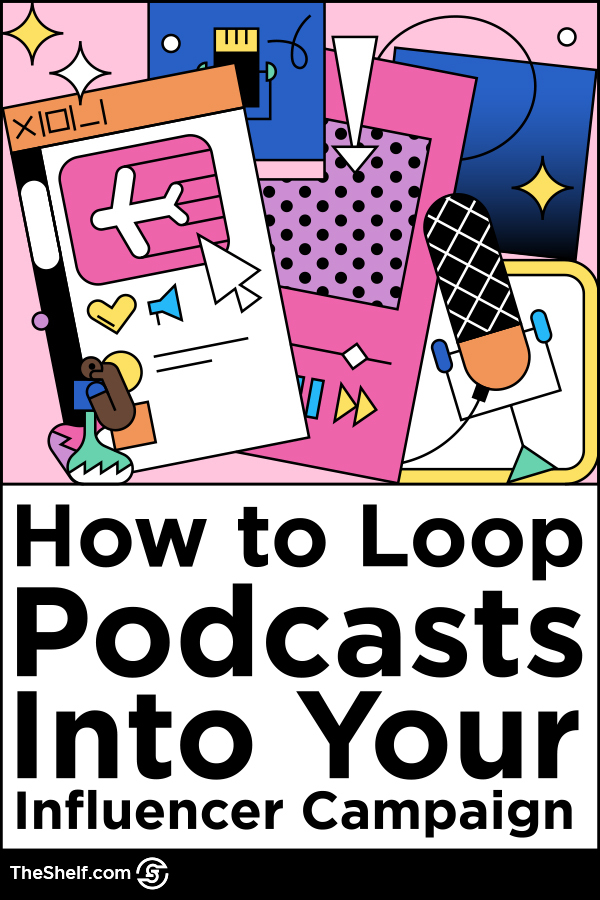 Podcasts are nothing new. AM radio still exists, right? Our great grandparents (or maybe it was our grandparents – not super clear on that) listened to radio dramas, our parents listened to the Dr. Lauras and Jim Romes of the world. Most of us probably even know someone who will tune in to listen to a regional sports broadcast.
So, consuming non-musical content as essentially audio blogs has been around for decades. But it's true that the way we experience it now took hold in the early 2000s… a decade or two before the format took off last year during the pandemic.
We talked about this in our report on The State of Influencer Marketing: In July of 2020, NPR reported a steep decline in Q2 ratings as a quarter of its radio audience stopped listening. Why? Shelter-in-place orders eliminated those morning and evening commutes.
Interestingly enough, during the same period, engagement with NPR content on its site and with its audio app increased by the same percentage. Podcast consumption reportedly increased by 42 percent globally from March to April 2020 after the initial dip. Listeners from around the world began adding podcasts to their shelter-in-place routines. Podcasts are used as the backdrop to other activities like driving and exercising.
Most podcast lovers will go to Spotify and Apple. Those are the faves when it comes to podcasting platforms. But new(ish) innovations like Clubhouse offer live group audio experiences that are also bringing in consistent traffic and regular listeners.


Podcast Statistics and Demographics That Will Justify the Marketing Spend
The answer to the question we know you're asking – "why should we incorporate podcast influencers?" – lies in the numbers.
There are millions of episodes from ALL SORTS of podcasts
Podcast Insights reported that in April 2021 there were 48 million podcast episodes available, running the gamut of topics. Sports podcasts, podcasts that focus on local entertainment, podcasts from TV co-stars, true crime shows, religious, horror, comedy… Podcast listeners can pretty much find whatever they THINK they may be in the mood to hear.
Edison Research released The Infinite Dial this year as an in-depth study on media consumption and found that eighty million Americans (28 percent of the U.S. population 12+) are now weekly podcast listeners, a 17 percent increase over 2020. The pandemic likely plays a role in these numbers. 
Related Post
Influencer Strategy: Getting Clicks vs Boosting Brand Awareness
Who listens to podcasts?
Gender – Percentage of monthly podcasts listeners by gender
48 percent men 
45 percent women
2 percent non-binary
Ethnicity – Percentage of Americans who have listened to a podcast in the last month:
57 percent of White Americans
13 percent of African Americans
16 percent of Hispanic Americans
4 percent of Asian Americans
Age of Americans who have listened to a podcast in the last month:
50 percent of US 12 to 34-year-olds 
29 percent of US 35 to 54-year-olds 
21 percent of those 55 and older
 
Podcast listener behaviors (Source: Small Biz Genius)
74 percent of podcast users listen to learn something new
71 percent of podcast users listen for fun
52 percent of podcast listeners listen to entire episodes
58 percent of podcast consumers listen to between 76 percent and 100 percent of all the podcasts downloaded on their devices.
94 percent of podcast consumers are active on at least one social media channel.
More than half of podcast consumers pay attention to the ads they hear on podcasts
54 percent of podcast consumers say they think about buying an advertised product.
More often than not, podcast listening is a social activity. The Edison Research poll reports that 51 percent of podcast listeners frequently or sometimes listen to their favorite shows with other people. Only 21 percent said they always tune in solo. For listeners under the age of 35, 69 percent say they typically listen to podcasts with another person.
The average podcast listener listens to 8 podcasts a week, divided between 5 different shows.
We actually created an encyclopedia on this stuff…
The Complete Guide to Influencer Marketing 🤯
Are Podcasts Good for Marketing?
The short answer? YES! Here's why.
The spoken nature of podcasts can better highlight the benefits and value of different products and services, in a way it would be difficult to do with just a still image. Podcasts also provide a sense of longevity as many return to them for insight, making your ad placements transcend time better than other forms of marketing. 
Edison Research performed another study that surveyed "Super Listeners" in 2020 which they define as Americans (18+) who listen to five or more hours of podcasts weekly. Forty nine percent of these consumers agreed that podcasts were the best way for a brand to reach them, which is a 12 percent increase from 2019.
Not only are the heavy podcast listeners taking in more content, they're also paying more attention to the ads and seeing these brands in a more positive light just for being mentioned by their favorite shows. . 
When Should You Add Podcast Influencers to Your Marketing Mix?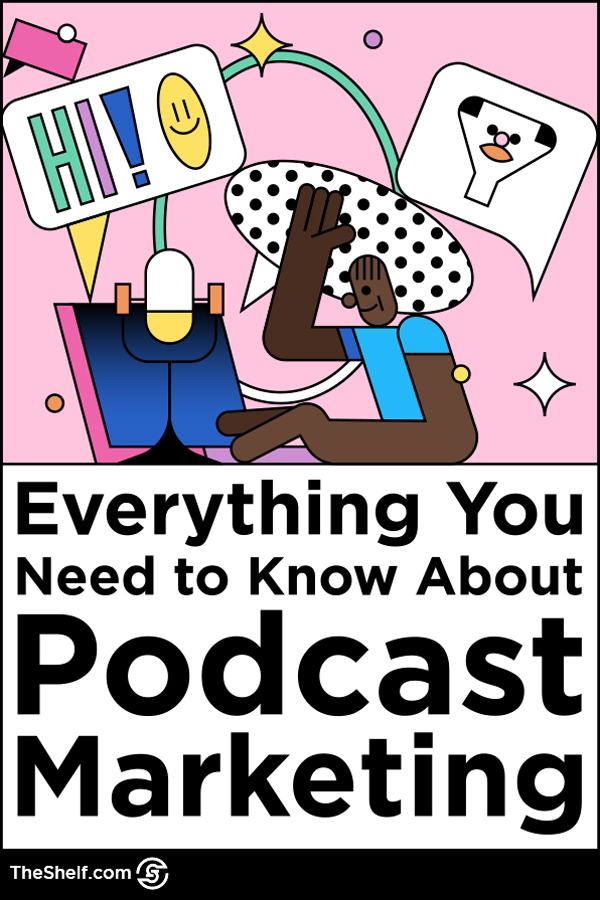 One of the most critical aspects of any marketing campaign is identifying the best channels for your campaign. In our line of work, most brands have focused their campaigns on Instagram, whether or not their audience is actually on the platform. Big mistake. Not every product can be sold or explained in still images and 30-second video clips – not in a way that truly communicates its value, at least. When that's the case, podcasts are a good choice.
For instance, we recently ran a campaign for a product called Sweet Defeat. Sweet Defeat has a patented formula that uses the Gymnema Sylvestre plant to actually make sweets tasteless or bitter, thus curbing cravings and allowing you to lose weight naturally. Sweet Defeat products come as gum, lozenges, and fast-acting spray.
The challenge we had with the campaign was that running it as a traditional Instagram campaign with pretty pics and witty captions led to a campaign that was woefully underperforming. It's hard to communicate the real value of a product like that in a single picture.
So, we had to pivot. We hired new influencers video expertise who could better communicate the value of the product. We looped in podcasts that were popular with our client's target audience to give Sweet Defeat a chance to be showcased, highlighted, and profiled. And THAT worked.
Podcast influencer marketing provides brands with a chance to really talk about the benefits of a product. So, for influencer campaigns where the goal is to establish social proof or introduce a new product, or explain a product, or generate qualified leads, partnering with podcast influencers are the way to go.
The Challenges You May Face Using Podcasts as a Marketing Channel  
One of the greatest challenges of podcast content marketing can be the lack of data or ability to track performance. Instead of likes or comments, you're searching for streams and downloads that are not often made available to the public. In marketing, we rely on key performance indicators to help us measure success, and in podcasting advertising the numbers may not always be perfect for ad delivery. 
Think of podcast influencer marketing as more of a long-term play.
Before reaching out about a partnership, try to ask for data on downloads as well as a media kit to help you tell a clearer story with their numbers. Remember, most people who download podcasts will listen to the entire podcast… even though half of users say podcasts are too long
Be sure to analyze their reviews, ratings, and rankings to help you understand their audience and overall popularity of the show. Look for a volume of reviews as well as recent dates to ensure their content is still relevant and engaging to their audience. Upon partnership, be sure to use unique linking that corresponds to the podcaster to support more accurate tracking. 
Rapid growth anywhere can often mean a great deal of change. Other audio-centered platforms are starting to emerge, including Clubhouse, the social audio app. Last year, it was all the rage with cameos from heavy hitters like Bill Gates and Elon Musk dropping into different conversations happening on the platform. In 2021, Clubhouse seems to have lost its luster, but found its stride. Instead of being a place to run into celebrities, Clubhouse is a platform where people go to gather and share information. Cool environment, but it's not turning out to be the threat that podcasts marketers worried it would be.
Hubspot in a survey found that when asked which of audio activity they preferred, 36 percent of their participants chose podcasts while 25 percent chose listening or participating in Clubhouse conversations (39 percent choosing neither). As podcasts hold their lead, it still might be in your best interest to jump into the possibilities of this buzzing company that's essentially still in its pilot program. 
Another note to keep in mind is that younger generations are becoming more ad savvy and share a desire to avoid advertisements. However, the avid podcast listeners from the 2020 study from Edison Research found that 49 percent of consumers had a more positive opinion about brands that were mentioned on their regular podcasts, which was a five percent increase from the year before. Not only is it critical that you select influencer podcasts that align with your brand, but that you also select the right type. 
Related Post
TikTok Or Reels? How To Point Your Marketing Spend To The Right Platform
Which Podcast Ad Type Should You Incorporate?
There are two types of podcasts ads to negotiate within your podcast influencer marketing campaign. Understand that your selection may vary depending on the podcaster, campaign goals, and nature of your brand's product or service.
Organic
Organic or live-read ads are when the host naturally introduces the service or product into conversation. While you can provide a script, it's more common and helpful for the host to use their own words for an authentic delivery. They also know and understand their audience better, making them well-equipped to talk at a level that meets their audience's ears in a way that can be less jarring than a sponsored ad that's pre-recorded. 
Sponsored Ads 
This type of ad is pre-produced and can feel similar to the ad breaks from traditional radio spots. You can either craft the ad for the podcast to insert into their show, or create a script for them to read. According to Edison Research, 33 percent of super listeners pay more attention to host-read ads as opposed to other types. 
How Much Is Podcast Advertising? Where Do I Start?
As you embark on the selection process of your podcast content marketing campaign, there are a few ways you can find the ones that align with your brand best. You can easily type in your buzzwords for your industry to find podcasts related to your niche, or consider using Listen Notes as your go-to search engine as it offers the contact information for partnerships. Be thoughtful about the podcasters you reach out to as quality content and alignment far outweighs quantity.
Podcast advertising typically relies on the CPM (Cost Per Mille) for a reliable metric that means it's sold by thousands (mille means thousand in Latin). The industry standard for a 30 second clip is $18, while 60 seconds is $25. This means that a podcast with 1000 listens would cost somewhere between $18 and $25 depending on the length. Influencer marketing is often open for negotiation, so use the industry standards and your overall budget as a guide for setting the terms of your partnership. 
Build out your podcast influencer marketing strategy further by making sure that it works in conjunction with campaigns running on platforms like Instagram and TikTok.  
Conclusion 
While partnering with podcast influencers may still be an underutilized opportunity for your brand, there are different elements to consider as you build out your campaign. There's no disputing that podcast consumption has experienced massive growth and continues to increase regardless of the caveats that come with podcast influencer marketing.  New and upcoming audio-focused platforms like Clubhouse may serve as an easy way to grow your brand alongside working with well-aligned podcasters that can help your brand grow.