The most effective influencer marketing campaigns may differ in many ways, but they also share many similarities. In this post, let's take a look at 12 influencer marketing best practices that will help your 2023 campaigns get the most visibility, drum up clicks, and protect both your brand and your influencer partners in the process.
What Is Influencer Marketing?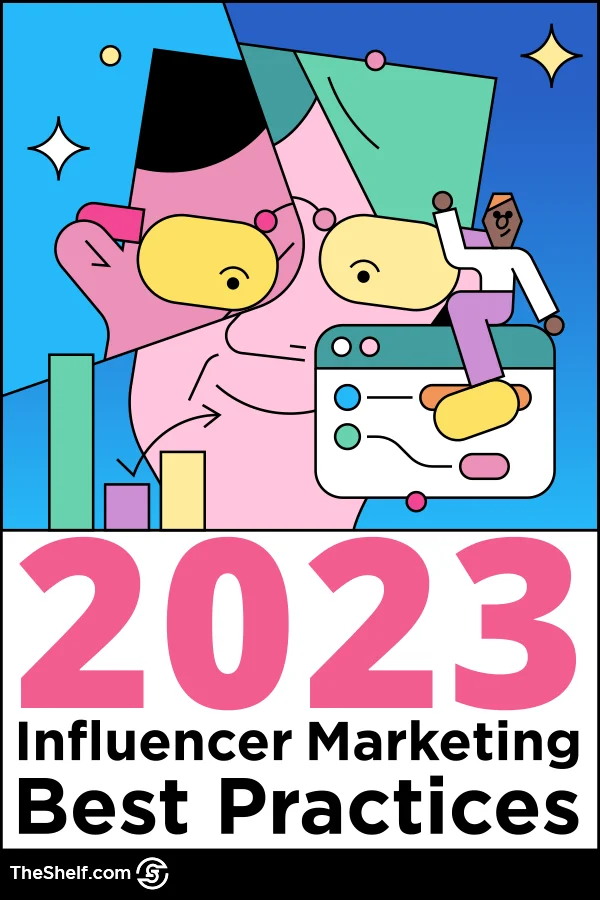 First, let's give this post some context with a definition for Influencer marketing is a form of word-of-mouth marketing in which brands hire influencers (social media content creators) to promote the brand and/or its products to the influencer's followers.
Unfortunately, we also need to clarify what "hire" means as well because there are a lot of fake brand ambassador programs that claim to work with influencers. In reality, a lot of those programs are run by shady internet companies trying to get kids to buy expensive leggings and then offering a 15% off coupon code for so-called ambassadors. Not that.
Hiring an influencer means a brand pays the influencer to provide a service. Sometimes that payment is in the form of free products, but most brands are paying in some form of currency.
Successful creator marketing has lots of moving parts, but the process is pretty much the same: structure your influencer campaign to achieve a specific set of goals, bring the right group of diverse influencers to create compelling branded content around those goals, and run that campaign on the social channels your target audience is using.
Download How To Set Goals for Your Influencer Marketing Campaign.
Influencer Marketing Is Growing in Popularity
Influencer marketing is a rapidly-growing industry that's expected to surpass $21 billion by the end of 2023. To put this in perspective in 2016, the influencer marketing industry was worth $1.7 billion, according to Statista.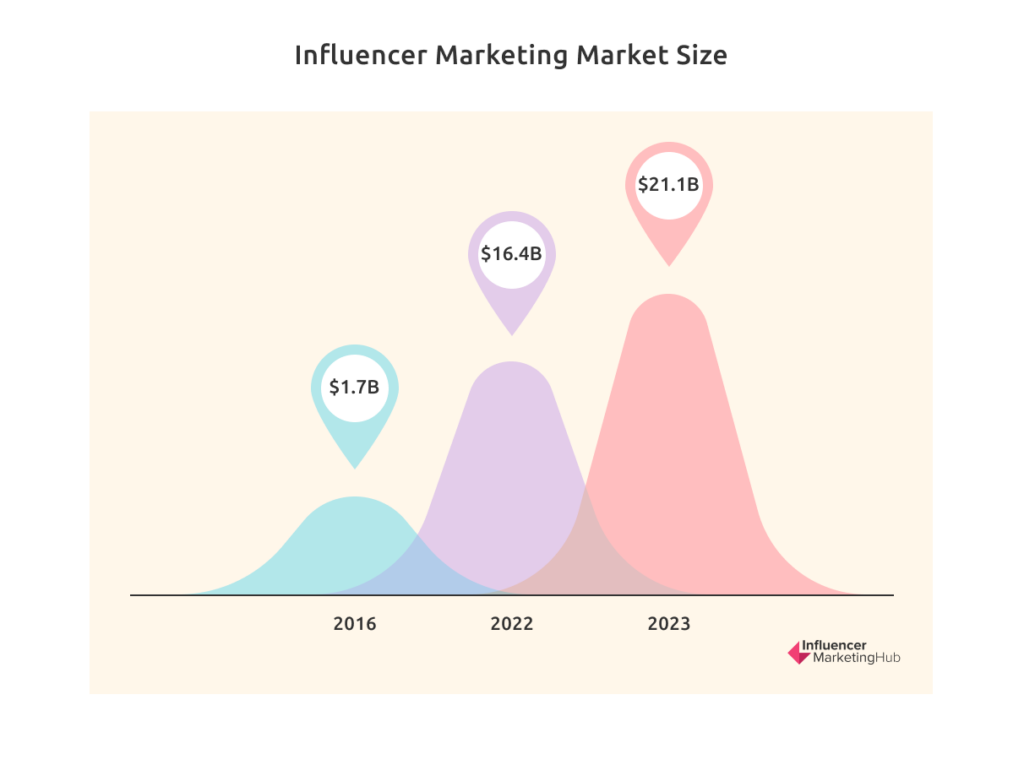 Influencer Marketing Hub reports that 82 percent of brands that have a standalone content marketing budget are allocating marketing spend to influencer marketing as well. Upwards of 35 percent of brands that say they'll run influencer campaigns are planning to spend $100,000 or more in the next year. That's pretty significant.
The Challenges Marketers Face with Their Campaigns
Influencer marketing presents a unique set of challenges for marketers. On the one hand, 90 percent of the marketers polled say influencer marketing is an effective means of reaching buyers. On the other hand, 67 percent of brands say influencer fraud is still a major concern for them, 61 percent say finding the right influencers for their campaigns is hard, and many brands still find it challenging to predict and even measure influencer marketing ROI.
With so much to gain and so much to lose, how do you ensure your influencer marketing campaign delivers results beyond sponsored posts? How do you structure campaigns to get engagement? Or use it to build your catalog of marketing assets? Or get people to click over to your online store or become new customers? (Real question: how many Likes do we have to get to increase sales??)
Lots to think about, right?
Hang on… before you set out to learn all the things about influencer marketing, I want to establish that influencer marketing is a great deal more science than art (or they're 50/50, at the very least). Despite its reputation for being the "wild west" of digital marketing, the best ways to run an influencer campaign are data-driven, fact-backed, logical processes to achieve predictable outcomes.
So, here are some influencer marketing best practices you can leverage to ensure that everything about your campaign, from the selection process to the content creation to the campaign hashtags, helps your customers move through your sales funnels. Read on.
#1 Work with a Team That Knows How to Work with Social Media Influencers
Be a brand made up of PEOPLE, for goodness sake! Influencer marketing is almost exclusively about people. MOST of the process of actually launching and managing an influencer campaign revolves around collaboration and communication. So, you MUST have a team of people in place who are good with people.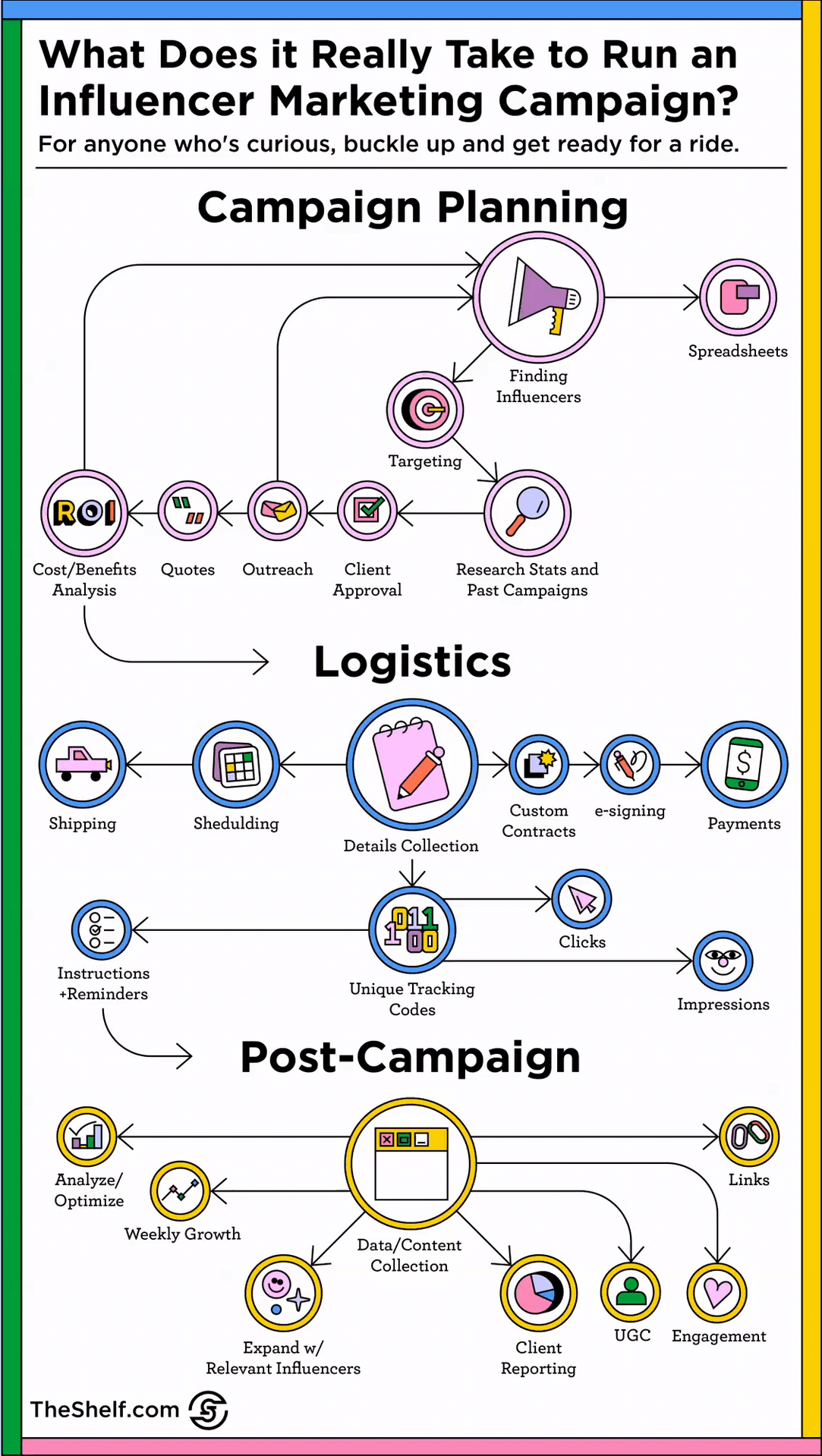 You'll need the folks on your team who know how to research influencers and conduct influencer outreach in a way that makes influencers feel like your company would be a good fit for an influencer partnership. You'll need to negotiate influencer rates fairly so you don't end up being blasted in threads, forums, and podcasts for being a brand that underpays influencers.
Or one that has unresponsive account managers. Or a company that's been hit hard by the Great Resignation.
Or a brand that's packed to the rafters with entitled keyboard warriors who're always sending rush emails in all caps only to be slow to respond when it's the brand's turn to engage. (And yeah… ALL of that is a good enough reason for influencers to publicly tear you a new one and advise other creators against working with you).
After you dodge all of that craziness, you'll still need someone on your team who can work shoulder-to-virtual-shoulder with influencers to create the content that will help your campaign get the best results. All that to say, you need people on your team who are good with people.
#2 Build ROI-Driven, Goals-Focused Influencer Campaigns
So, the influencer industry has matured to the point where most marketing teams are aware that they need to set goals as part of their influencer marketing strategies. What do you want your campaign to accomplish? Your campaign goals determine how you structure your influencer campaign, who your influencer partners will be, and the metrics you'll monitor to determine the success of your campaign. So, early on, you need to clearly identify the KPIs that matter most for this campaign activation.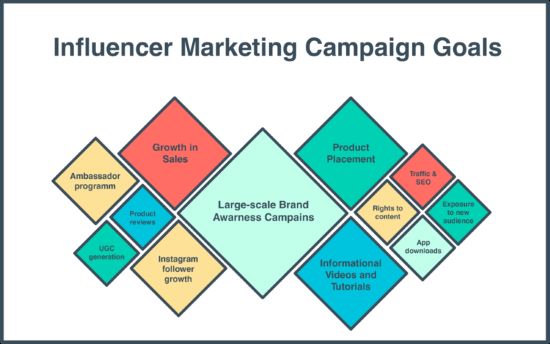 #3 Build Campaigns That Target Every Part of Your Funnel (life after brand awareness)
One of the ideas we like to impress upon our clients is that an influencer marketing campaign is intended to be used as part of a larger marketing push. That said, you can craft campaigns to target prospects who are in different parts of your sales funnel.
Which means…
You don't have to limit campaigns to top-of-funnel brand awareness pushes on Instagram, or explainer videos to help those mid-funnelers on Pinterest, or YouTube unboxings and reviews to get those clicks from your affiliate marketing push. You can and should create campaigns for every part of your funnel.
#4 Select Influencers Based on Predetermined Criteria (Beware of vanity metrics)
We've written several posts on the importance of influencer selection. Supercritical to your campaign that you get this right. Ideally, you'll want to partner with someone who's already talking about your brand, or who, at the very least, has shown an interest in your industry or niche. Beyond that, here are a handful of things to consider when you're finding the right influencers for your campaign:
Is there an alignment between your brand and the influencer's values?
Does the influencer seem as if they themselves would be interested in buying your product?
Does the influencer's creative style compliment your brand?
Does the influencer have a track record of professionalism and (fingers crossed) a portfolio of content they've successfully created for other brands?
Is the influencer responsive when you reach out to them?
Is the influencer active on other social media channels? When you analyze their content across other channels is it consistent? Are there brand safety worries?
Does the influencer create content often, and do they respond to follower comments?
Does the influencer have a strong presence and following on any channel that supports a longer life cycle for content (such as blogs, Pinterest, YouTube, podcasts)?


#5 The Right Influencer Has Followers Who Are Either Already Your Customers or Likely to Become Your Customers
Secret sauce time. Part of what makes our campaigns work so well is that we spend a great deal of time analyzing an influencer's followers as a normal part of the influencer selection process. There should be a considerable amount of overlap between your target market and an influencer's audience.
We like to analyze whether the data suggests there's a significant segment of the influencer's audience who would be prospective buyers for our brand clients. Influencers influence in specific areas (👈 important), right?
So, the best influencers for your campaign are those who have the credibility to be able to talk to their own audiences (i.e. your customers) about the various benefits of your product and know that there are members of their audience who would find that info valuable.
#6 Tailor Influencer Outreach to Reflect Where Your Prospects Are in the Buying Process
Another influencer marketing best practice worth mentioning in this post has to do with influencer outreach. The key to successful influencer marketing campaigns is understanding how to structure campaigns to achieve specific results, right? Well, that also means knowing where your prospects are in the sales process and customizing your campaigns to help them move to the next stage.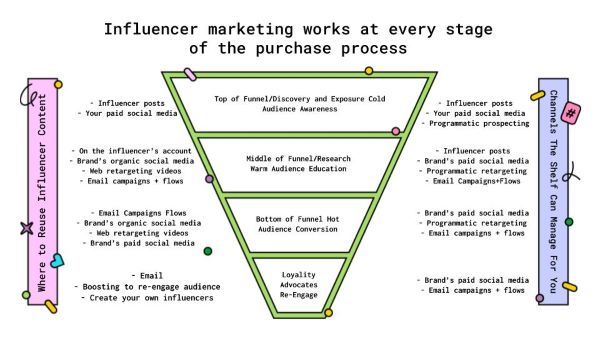 For instance, let's say you're partnering with 50 or so Instagram influencers for a year-long campaign. In the spring, you launch a campaign with a handful of macro-influencers to spread the news about a new product and to really get your brand name out there.
In the fall, you work with a group of mid-tier influencers who can vouch for your product, give some cool use cases, and do a few explainers. During that campaign, you do a bit of whitelisting to help you really zero in on the types of people who are showing an interest in your product and who will likely be interested in buying your product when the holiday season rolls around.
When October finally arrives, your goal is really to drive your customers from social media to sales pages – maybe to get coupon codes, or take advantage of VIP offers, or get on your email list so you can nurture the relationship in the weeks leading up to Black Friday. That's when you call in the influencers who are most adept at generating engagement – micro-influencers and nano influencers.
These guys may have smaller audiences, but that smaller audience gives them room to get in there and have important conversations about their followers' pain points, solutions that have worked, solutions that have fallen short, and of course, your product.
#7 Negotiate Content Rights In Writing Before an Influencer Marketing Campaign Begins
Hey, friend, I just gotta tell ya: you (the brand or agency) have ABSOLUTELY no rights to the content an influencer creates until and unless you negotiate content rights. Doesn't matter how much you paid the creator for their services, you still have to ask an influencer's permission (and likely pay a premium) to use or reuse the final product.
So, negotiate content rights on the front end, not after you see that a post is performing well and you think it would be great for a paid ad. Tsk. Tsk.
#8 Repurpose As Much Content as You Possibly Can
When you have the rights to your sponsored content (also known as influencer-generated content or user-generated content), you can put a Gary Vee-level content marketing strategy in place to repurpose and reuse the influencer-generated content that comes from your campaign.
Brands like Gymshark and Shein rely on user-generated content (UGC) to populate apparel pages on their sites. Unlike the days when our moms got those Newport News catalogs delivered with the same 5 beauties modeling every outfit, audiences want to see a little more variety in the models. And influencer-generated content can deliver tons of variety without your creative team having to spend long days in a photography studio.
Our account managers always advise influencers to take multiple pictures with different lighting, from different angles, and even in different settings to give brands a nice selection of images from which to choose campaign content. If you've negotiated content rights, not only will you have access to that influencer content, but you'll be able to use it across your own branded channels, and even in ad campaigns.
#9 Use Concepts to Tie Together Content (to keep from getting a bunch of content that looks the same)
One of the hallmarks of influencer campaigns in previous years is that brands would choose influencers who were all kind of the same – same demographic profile, same psychographic profile, same overly-curated IG feed, and often with the same color schemes in those feeds.
Call us weird, but even if you grab up the best influencers in the world, if they're all stylistically the same, you'll end up with dozens or even hundreds of pieces of content that all look the same. You'll severely limit your capacity to reach your target audience like this.
Three years ago, during the Great Reckoning of 2020, the lack of diversity in the influencer marketing industry, and especially among companies that partnered with Instagram influencers, sparked global debates and sent brands scrambling for cover, trying to right all their marketing wrongs.
So, how do you keep your influencer marketing campaigns from going off the rails aesthetically if you're not bringing on multiple influencers who all sort of create the same type of thing?
Your concepts!
At The Shelf, we have creative strategists who are freakishly good at providing influencers with a framework for their creativity, not by micromanaging, but by threading unifying concepts throughout a campaign. That way, no matter if it's a single holiday campaign or a year-long campaign with multiple activations, all the content fits together without being the same. Eclectic vs chaotic. Fine line.
We know – it's almost as if Instagram invented influencer marketing (it didn't). While 3 in 4 influencer campaigns will run on Instagram in 2022, there are tons more social networks and content channels that are great for influencer marketing.
For instance, you can reach tech-savvy influential young men on Twitch. And people who are engrossed in watching the live stream of the life of a New York bike messenger (way more captivating than you may think).
Personal care brands can grab the attention of beauty fans on Pinterest while they're watching the weekly Manny Gutierrez live stream.
The fitness community has a pretty large presence on the platform as well – the perfect place to source influencers for health and fitness brands that want to run influencer campaigns.
Or grab college kids with YouTube placements as they're knee-deep in synchronized midterm study sessions.
Then there are times when an Instagram feed wouldn't be the best place for your product. Maybe your product is a bit too complex to be understood in a pretty pic.
Podcast influencers can do a good job of explaining the benefits of your weird thing. The goal is to figure out where your audience is hanging out online and come up with creative ways to reach them.
So, as you're planning your campaign, incorporate the marketing channels that would not only reach your audience but also provide the best stage for your brand and product to shine. AND remember that most people are on more than one social network.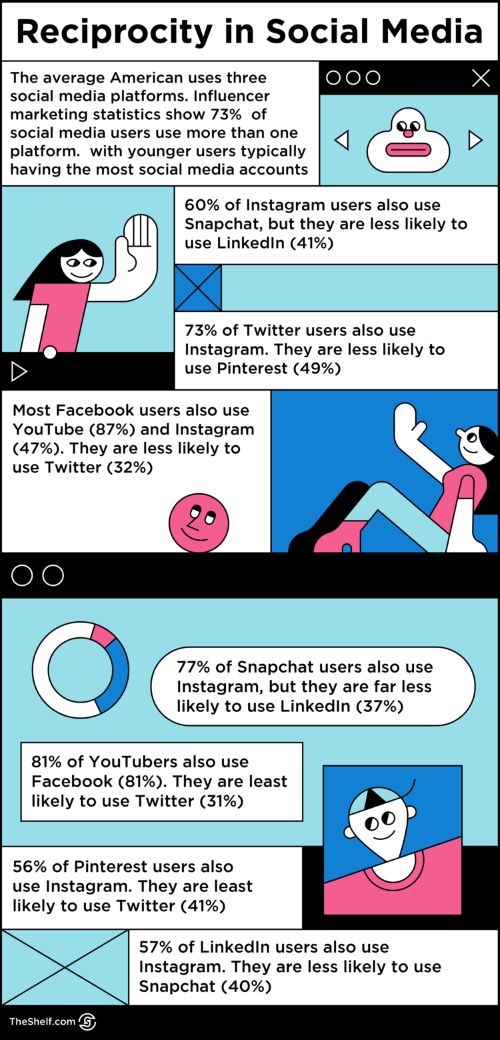 #11 Keep Up With Trends
It's so important to keep up with influencer marketing trends. Something that seems as insignificant as the background music in a video can lead to an alignment or [cringe] a misalignment with your target audience.
Keeping up on new developments on social media platforms can help you leverage new features as they're released (and before they're saturated and super over). You can also jump on new monetization strategies as they're rolled out. So… Even if there's just one person on your team who's in charge of trendspotting, make sure your team actually has that person.
#12 Analyze the Right Metrics
Occasionally, we'll see marketing managers go off the rails about the low conversions when their deck specifically asked us to build an awareness campaign. Happens, right?
The fix for this is structuring campaigns to achieve the goals you want them to achieve then knowing which influencer marketing metrics are the most important indicators of campaign success for the campaign you build.
Over the past 18 months or so, many brands running influencer campaigns have shifted from running campaigns for brand lift to wanting clicks and website traffic from an influencer marketing campaign. It's important for marketing teams to know that brand lift is a specific campaign with its own set of criteria and click-focused is another campaign type.
That said, success is measured by different sets of criteria. With A brand lift campaign, the important KPIs include reach, engagements, and brand mentions. A click-focused campaign requires you to look at swipe-ups, link clicks, increased traffic to your website or campaign landing pages, and even sales.
So, during the process of rolling out an influencer campaign, figure out which KPIs you'll need to hit and structure your campaign in a way that allows you to accurately measure your success.
Influencer Best Practices Help Your Marketing Campaigns Hit KPIs
We typically don't think of it this way, but the best practices for influencer marketing are custom-made to help brands achieve better ROI from influencer marketing and from their overall digital marketing pushes. So, don't think of these as a set of hard-and-fast rules where the FTC's shaking a finger (although…). Instead, think of them as success tips for really being able to experience the benefits of influencer marketing – getting the BEST ROI from your influencer activations.
---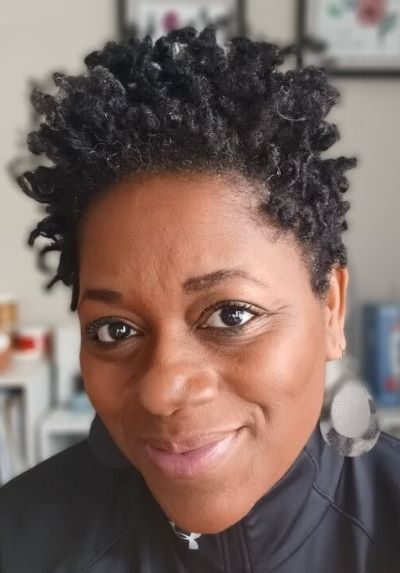 About the Author
Sorilbran Stone | Content Strategist
I serve as the resident content strategist and the official Head of Content Marketing at The Shelf. Marketing is my happy place. I'm as happy looking at analytics as I am actually creating a thing. I focus a lot on dreaming up and implementing the best ways to create, publish, and distribute content that will build your brand and get your audience to do a thing.
---