Here Are Our Top 11 Picks for Mommy and Daddy Bloggers (Follow These Guys – They're Great!)
Whether we have one mom, two moms, one dad, two dads, or a mixture of the above – our parents shape us into the adults we become. But, when we become parents ourselves, we don't always know what we're doing (read: ever). And for many of us THAT is where the amazing experiential wisdom of parent bloggers can offer some much-needed guidance and support. 
These fountains of parenting knowledge and experience help us feel like we actually have things a little bit under control. Whether they're showing us that they are just as lost as we are, or helping to guide us through our challenges, these bloggers make parenting just a teeny, tiny bit easier – and that makes all the difference.
So, for this #RespectforParentsDay, we're showcasing just a few of our favorite Mommy and Daddy bloggers just for you.
Mommy Bloggers
Often the first image that springs to mind when people think of parenting blogs is Mommy bloggers. These women are documenting every aspect of their parenting life from pregnancy to babies to schooling.
These mommy bloggers cover the spectrum with fashionable city dwellers showing us how to keep in style throughout motherhood, to plastic-free, green-living eco moms showing their offspring how to live a sustainable life.
Below are just a small selection of some of our favorite mommy bloggers out there right now.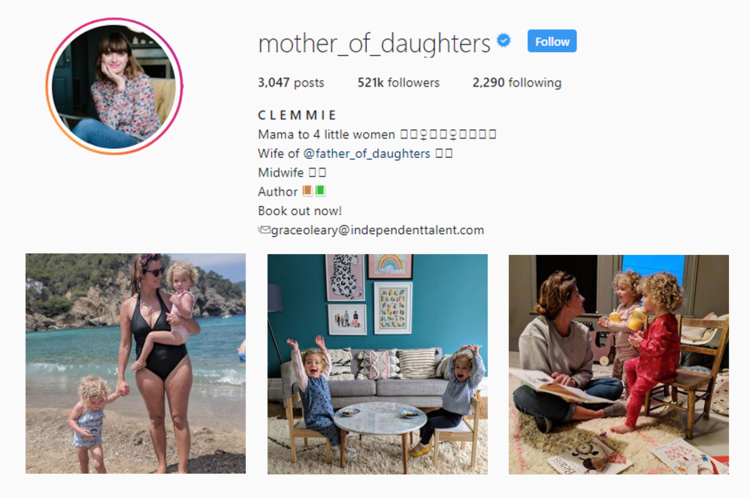 A midwife and mother of four, Clemmie's Instagram feed is filled with amazing moments. From precious family moments, to body positivity for mothers, to real-talk advice about pregnancy and giving birth – she's a one-stop shop for parenting know-how.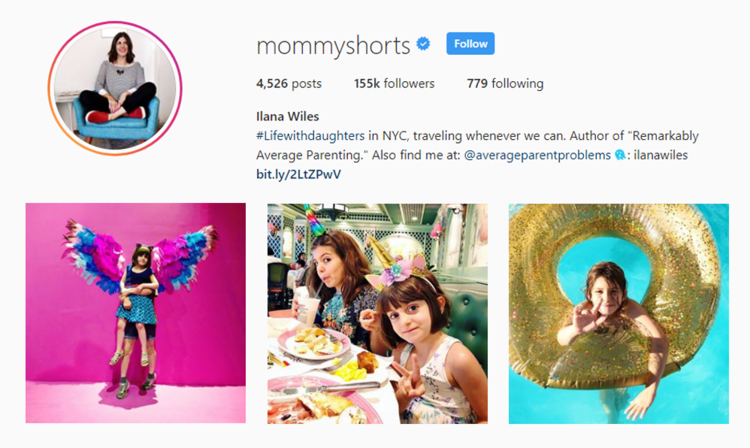 Mother of two and full-time blogger Ilana began her blog MommyShorts shortly after losing her job at an ad agency back in 2009. Still going strong, she shares pictures of her colorful life on her Instagram account to her 150k followers.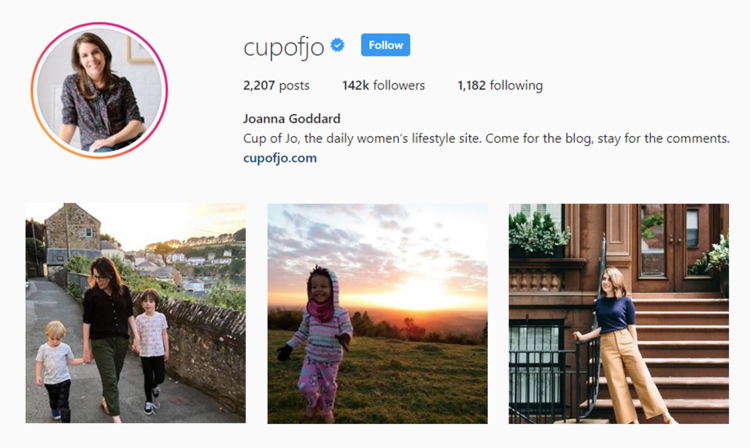 Joanna began her blog Cup of Jo as just a hobby, but as it grew and grew, it soon became her full-time job. She is one of the top parenting influencers in the country right now with over 141k followers on her Instagram account, and almost 65k on her Twitter.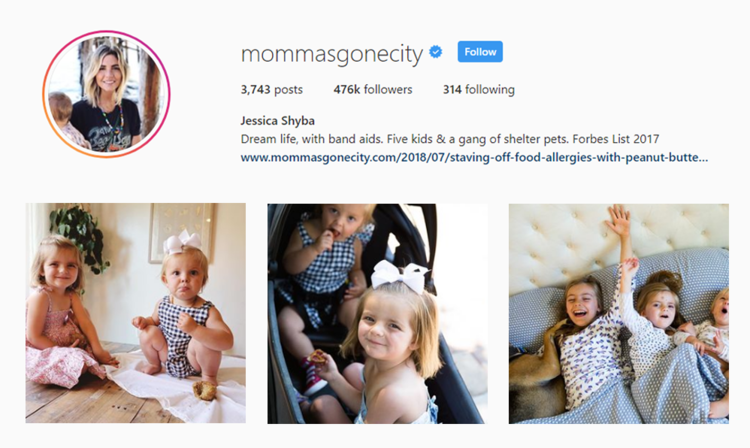 When she moved across the country, Jessica decided to start up her parenting blog. Now, a mom to five children and author of her very own children's book, Jessica has nearly a half million followers on Instagram that she treats to adorable snapshots of her busy family life.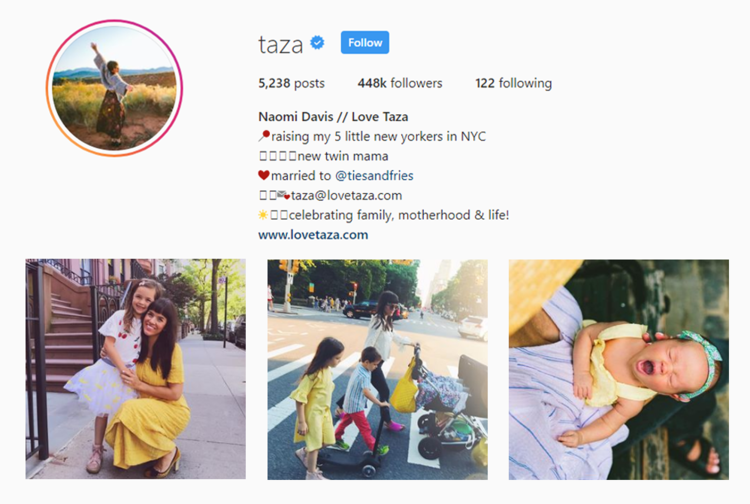 After a decade of blogging, Naomi Davis has built a great following for her parenting blog and on Instagram. She has five little darlings, and she has her hands full, but still manages to maintain a true sense of chic style in her New York hometown.

Related Post
How to Do Blogger Outreach (Includes Templates)
Daddy Bloggers
We talked about how many amazing daddy bloggers have appeared in the last few years in our Father's Day Influencer Marketing post, but what we didn't tell you is that we play favorites.  Just like mommy bloggers, daddy influencers in this niche run the gamut of styles, personalities, and content.
Every dad out there has something to offer. The same can be said for Daddy Bloggers. From travel-mad dads to stay-at-home fathers, our list of Daddy Bloggers is going to deliver a lot of variety. Something for everyone. Here are our picks for Daddy Bloggers. Enjoy and follow!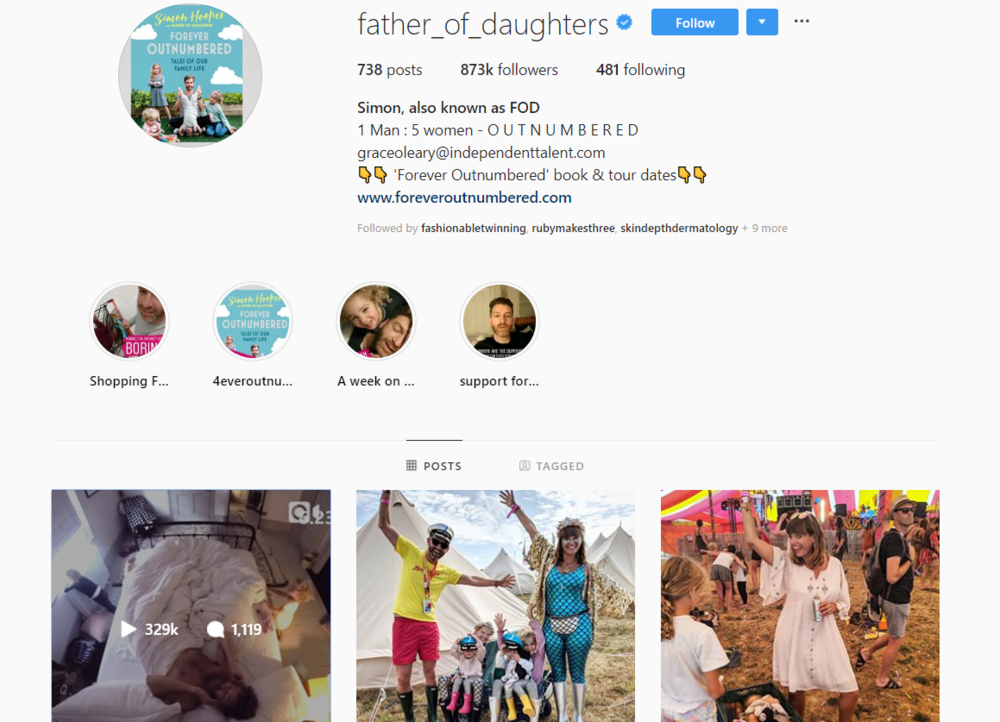 We introduced this Daddy Blogger's wife, Clemmie at the top of this post. Simon Hooper is the author of Forever Outnumbered, a title that refers to the Hooper family's 5:1 ratio of woman / girls to one solitary man.  You've never seen such adorable pics as the ones you will see on this dad's Instagram account (which is 873K followers strong). Seriously, if  you have't scrolled his feed,  you're missing out.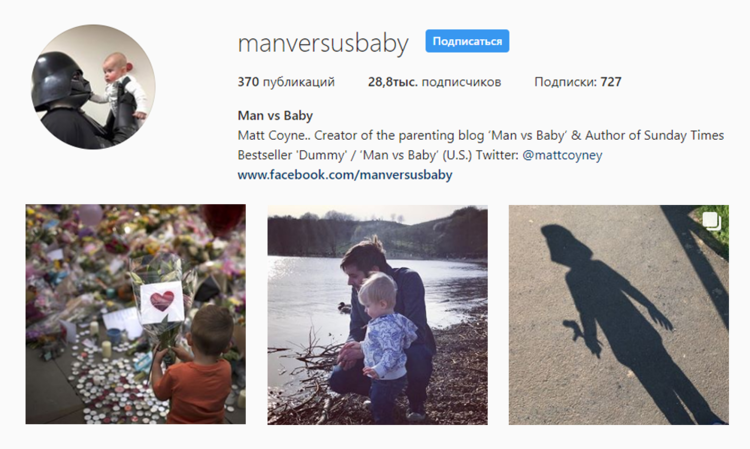 What began as a humorous post on Facebook outlining his own rules for being a new parent, Man vs Baby has now grown into a popular blog for honest, no-nonsense advice about life as a Dad. Matt Coyne has also penned his own parenting book to perfectly complement his growing success.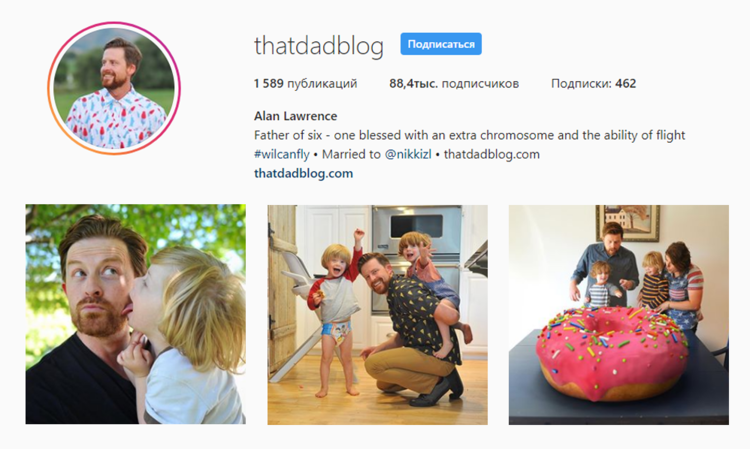 Alan is Father to six children, and uses That Dad Blog to chronicle their lives together as one big happy family. One of his children, Wil, also has Down Syndrome, and has been the subject of an adorable photography project in which he can be seen "flying" in multiple situations. They've even created calendars each year that they sell to help various Down Syndrome charities.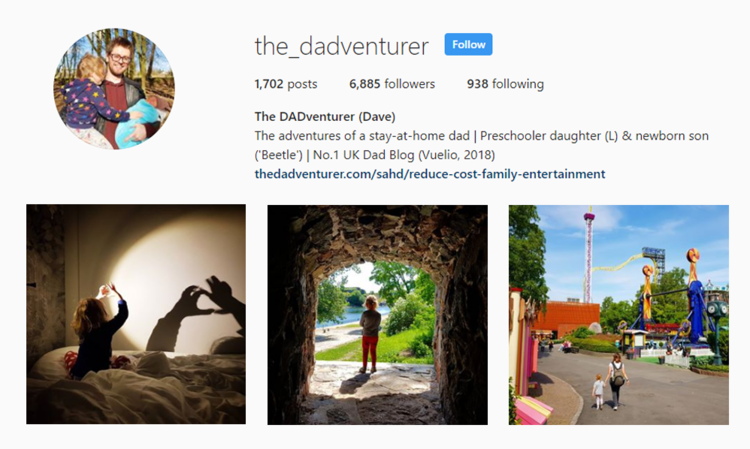 Dave is the stay-at-home Dad of two adorable children. His blog, The DADventurer chronicles his adventures parenting full-time and offers parenting tips to readers, along with the most stunning photos. His blog is widely recognized as one of the top parenting blogs in the UK thanks to his honest and down-to-earth re-tellings of his life as a new dad.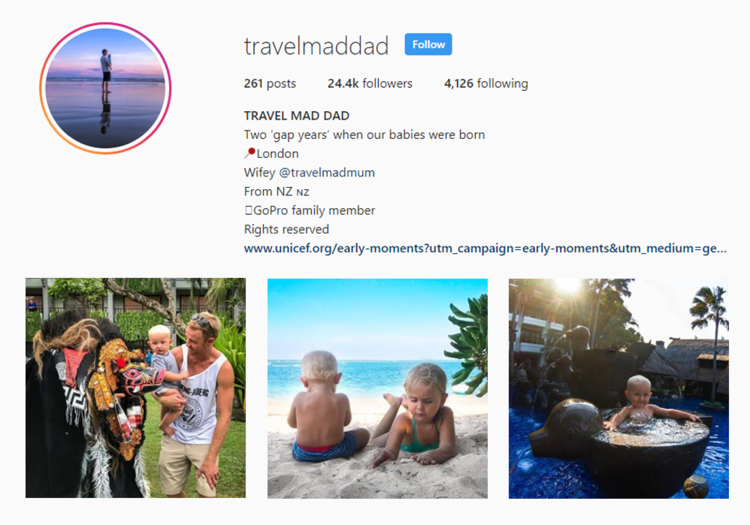 As part of a power parenting duo, Shaun and his wife Karen (@travelmadmum) have been travelling the world with their adorable kids, taking them on adventures and filling his Instagram with beautiful shots.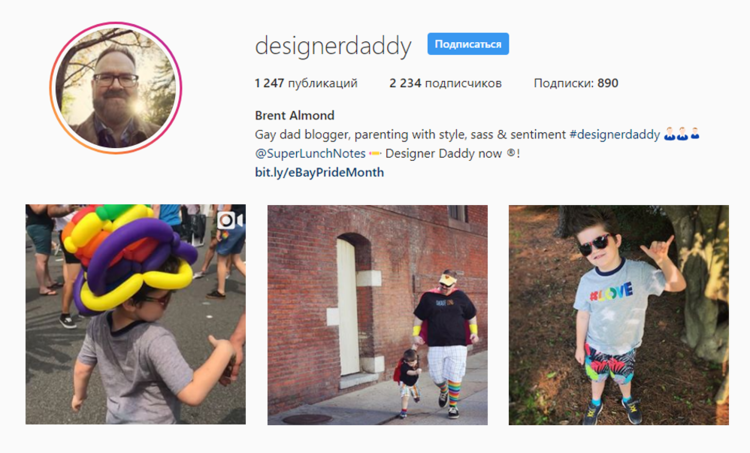 Brent Almond is a graphic designer and dad blogger who achieved viral fame thanks to his motivational post-it notes that he leaves in his son's lunchbox every day to keep his spirits high. Mixing LGBT+ pride, funky design and crafts, and top parenting tips – we love to follow Brent's blog! We even managed to grab him for an interview about life as a daddy blogger and as a dad, which we added as a bonus to this post. Scroll down to read Brent's interview.
Who are your favorite Mommy and Daddy bloggers? Did we leave them off the list? Let us know in the comments below!
Happy Respect for Parents Day!