Summertime. Graduations. Father's Day. And Prime Day. Have you planned anything for your midsummer Prime Day shoppers?  Here's our June social media calendar for 2023!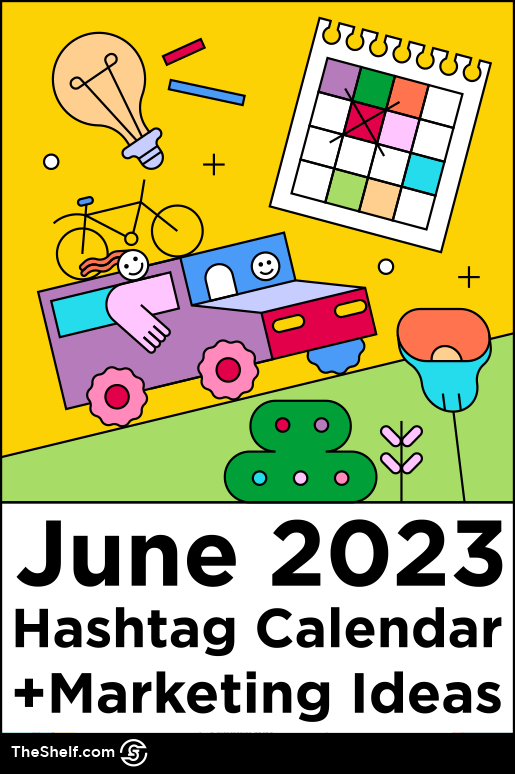 It's back-to-school time!
Whaaa?
School isn't even out yet! Well, schools in warmer states like Georgia (our HQ) break in May and return to classes in late July or early August. So…
Back-to-college and back-to-school account for the biggest and second-biggest retail events of the entire year. That means each of them drums up more revenue and higher spending per household than the winter holiday season.
We're dropping all this science on you now because by the end of June, about 1 in 5 back-to-school shoppers are already shopping. And they're using Pinterest to organize their ideas.
Pinterest! It's the great social media summertime pastime. It's where the back-to-school planning happens, and the Halloween ideas are found. So, when we point you to Pinterest, we do so, in part, because it's the best place to see where consumer money is about to go. 
Dads outspend moms on back-to-school stuff and many shoppers will delay BTS shopping until after Amazon's midsummer Prime Day. So, one easy-breezy summer idea is to run a parallel Christmas in July sale to get in on that action.  
Tip: Consider adding SMS or geo-fencing to support your social media campaigns since your customers are busy with summer fun. 
June 2023 Social Media Calendar – Holidays Worth Noting
Nevertheless, the arrival of June brings with it some pretty interesting hashtag holidays that are perfect for your social media content marketing, including:
LGBTQ+ Pride Month

Great Outdoors Month

Men's Health Week
Juneteenth
National Boys & Girls Club Week
National Moonshine Day
Army Birthday
National Day of Yoga
Take a look at the June 2023 social media calendar below and feel free to embed it on your website using the embed code under the calendar.
COPY and PASTE THIS 👇 CODE to EMBED THIS ☝️GRAPHIC.