Welcome to the unofficial start of summer! Sure, we're technically smack-dab in the middle of spring, but the truth is that after Mother's Day, it's all summer holidays from there! And that means summertime influencer marketing campaigns AND summertime prep for the big, fancy fall and winter influencer marketing campaigns. Take a look at the 2023 May social media calendar.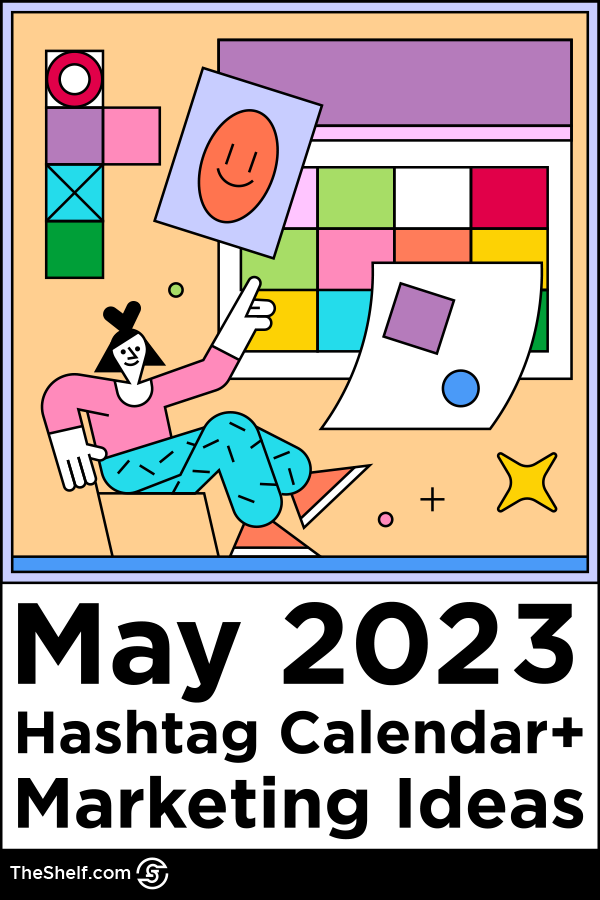 May Day, Cinco de Mayo, Mother's Day, Memorial Day… gonna be fun. So, here's the lineup…
Mother's Day is the big one this month, as many of you have probably already spent a significant amount of time pointing your marketing guns at Mother's Day.
This year, 84 percent of Americans are planning to celebrate 85 million moms. this month, celebrated by 8 in 10 Americans. Mother's Day spending is expected to top $35.7 billion this year, according to the National Retail Federation, making it the fourth biggest spending holiday of the year, after the back-to-college, back-to-school, and winter holidays.
Holidays on the May Social Media Calendar Worth Noting
The arrival of May brings with it some pretty interesting hashtag holidays that are perfect for your social media content marketing, including:
National Photography Month

ALS Awareness Month

National Women's Health Week
Children's Mental Health Awareness Week
Cinco de Mayo
Mother's Day
NASCAR Day
Memorial Day
A Few Marketing Ideas Worth a Look
Kickstart Your Omni-Channel Campaign
Getting people outdoors is always our go-to marketing tip, but you just never know when spring will actually start in different parts of the country. In Detroit, it's 48 degrees and raining. In LA, it's 58 degrees and hazy. In Miami, it's 81 degrees… but it's storming!
So, may stall those outdoor events until the weather's a bit more predictable, and consider instead focusing on getting your brand and your messaging in as many places as possible, and in every format your audience consumes content.
Audio – Partnering with podcast influencers affords brands the chance to get their name and products in front of well-informed, high-income consumers. Approximately 94 percent of podcast listeners are active on at least one social media channel, and 54 of them have thought about buying a product they heard promoted on a podcast.
Live Shopping – Or  Livestream your way to sales. Use live commerce to build community, build trust, and shorten the sales cycle by allowing users to engage with influencers and get their questions answered in real time.
Video – The one media format that seems to fill all the places and tick all the boxes right now is short-form video. This is a huge opportunity for brands! By working with influencers who create both long and short-form content, you can now reach your target audiences on multiple platforms without duplicating your efforts
Take a look at the May 2023 hashtag calendar below and feel free to embed it on your website using the embed code under the calendar.
COPY and PASTE THIS 👇 CODE to EMBED THIS ☝️GRAPHIC.