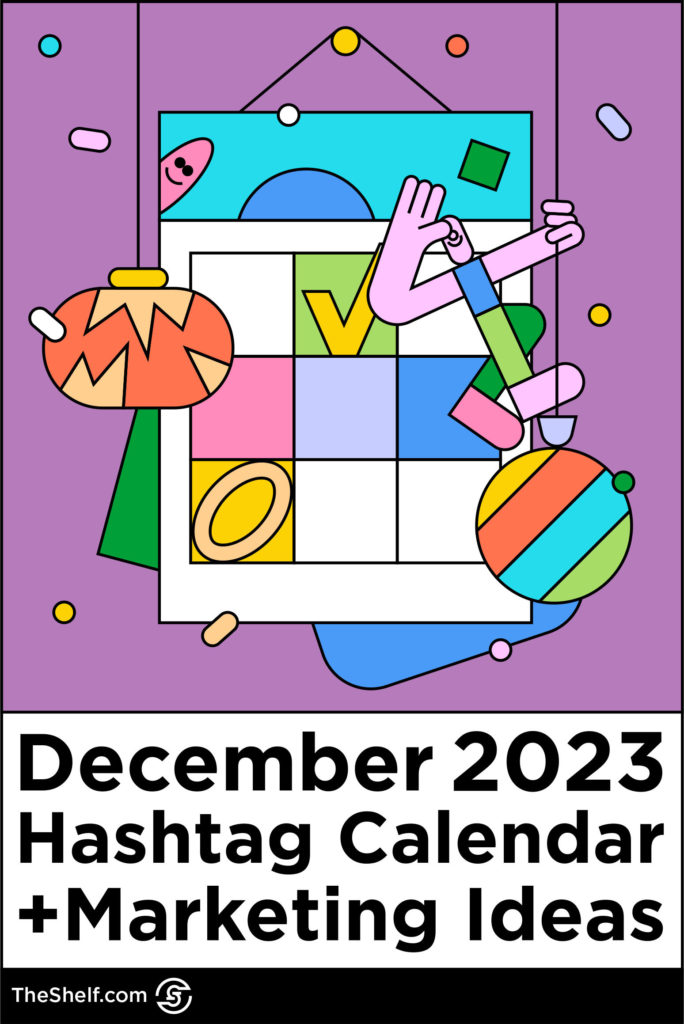 It's time to bring those holiday influencer marketing campaigns on home. But it's also time to set your sights on your 2024 social media campaigns. We filled the December 2023 social media calendar with hashtags to help get you in front of different segments of your target audience. Plus, you get a solid helping of marketing tips and ideas.
Shop Early and Grab Those Discounts
This year, the National Retail Federation reports that holiday spending is set to hit record levels. Winter holiday spending in November and December is predicted to grow between 3 to 4 percent. That could mean a total spending of $966 billion. And online sales are expected to grow between 7 and 9 percent, accounting for some $278 billion in spending.
Consumers are starting earlier to give themselves more time to find the best deals. In fact, 43 percent started shopping before November. They're also likely to do more research and seek out influencer recommendations.
Take heed: now's the time to promote your offers. Consumers are spending more, but they're buying fewer items, so their holiday shopping could wrap up sooner this year. A holiday roundup offers a great opportunity to feature your products and help consumers looking for last-minute gift ideas.
December Social Media Calendar — Holidays Worth Noting
The arrival of December will bring with it some pretty interesting hashtag holidays that are perfect for your social media content marketing, including:
Safe Toys and Gifts Awareness Month
Military Family Appreciation Month
Write a Friend Month
Kwanzaa
National Human Rights Week
Game Day
Bacon Day
St. Nicholas Day
Go Caroling Day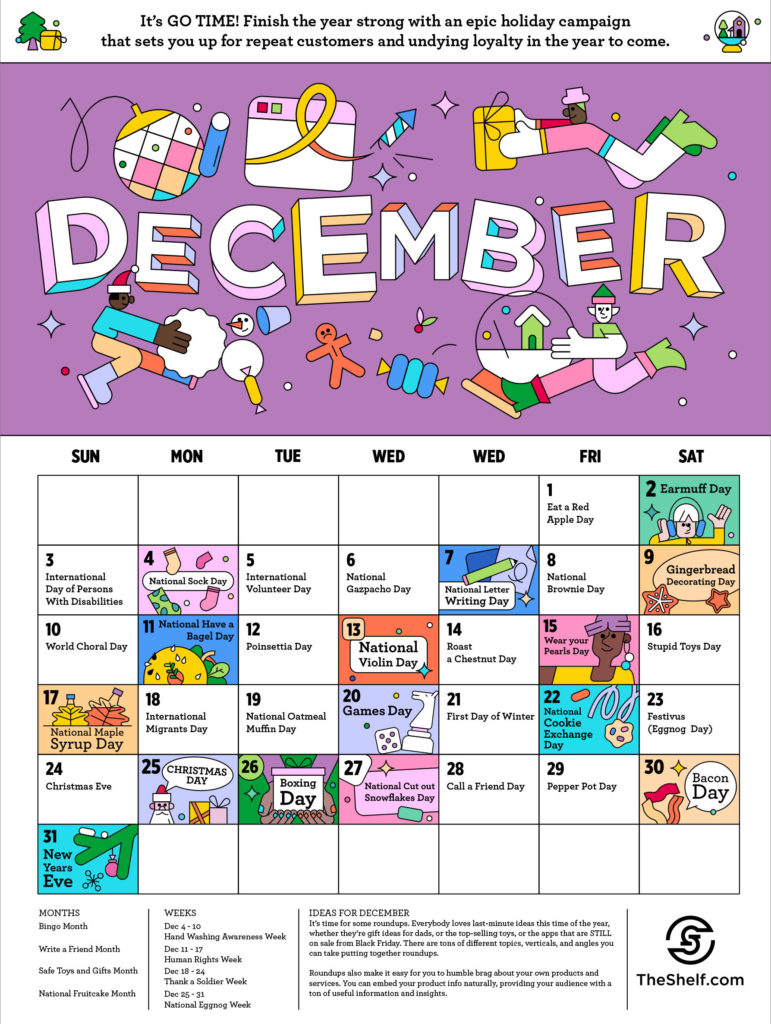 COPY and PASTE THIS 👇 CODE to EMBED THIS ☝️GRAPHIC.
---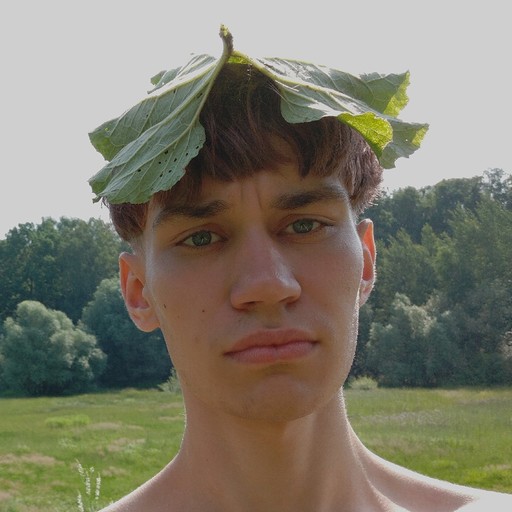 About This Creator
Константин Смирнов | Wizard of Design
Konstantin Smirnov has a knack for dreaming up fantastical illustrations that convert complex concepts into really cool visuals. He has created an amazing catalog of magnificent illustrations and designs that help bring The Shelf branding to life. You'll find his work on just about every creative asset we publish.
---