Fathers. The entire concept of nature providing a gatekeeper who instructs, protects, directs, and loves you is a stroke of genius. The fact that many dads are also willing to battle zombies, soccer coaches, bullies, and morning traffic to keep us safe is also quite cool. This year, Father's Day spending is expected to rake in nearly $23 billion, up from $17 billion in 2020. Yay! Go, Dad!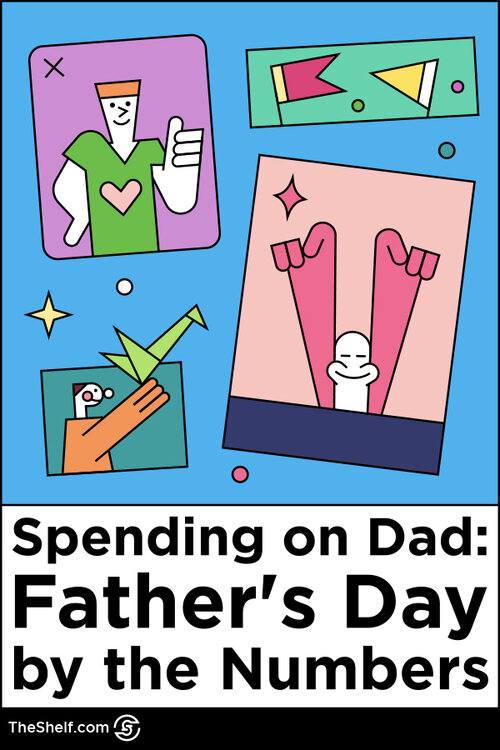 For the 7 in 10 Americans who plan to celebrate Father's Day, finding the best way to represent your undying love and appreciation by presenting Dad with a gift on the third Sunday in June can be a challenge. I mean, what doesn't this guy already have?
I am one of millions of daughters who will have to come up with a gift idea far cooler than a new tie to go with my dad's suits. Coincidentally, my dad doesn't wear suits and if I stuck to buying ties, he would have dozens of ties to pretty-up the same two suits – one tan and one gray. Multiply that by 5 kids, and 11 grands and…
Too many ties.
While we have a few days before we demonstrate our love with a new fishing pole, a riding mower, or a road trip to South Beach (my dad's a pretty good-looking guy), let's all take a quick breather from our Groupon frenzies and set aside a few minutes to be inspired, amused and educated about fathers and Father's Day.
No lame turn-of-the-century biographies or black-and-white photos. No mind-numbing stats that you stop paying attention to after the first few. Just awesomesauce and funky, dad-goodness.
Annnnnd since we're actually a marketing agency, we published a more tactical Father's Day marketing guide a few weeks ago. But you're on the right page if you're looking for our annual Father's Day spending infographic – it's at the end of this post.
Father's Day Spending Stats
ALMOST HALF THE MEN IN THE US ARE FATHERS, AND MORE OF THOSE FATHERS ARE STAYING HOME WITH THE KIDS.
According to census numbers, there are 74 million fathers in the U.S. ages 15 years and over, and about 164 million men. Nearly 25 million fathers are part of married-couple families while 2 million fathers were single fathers. (Fatherhood.gov)
DADS DON'T REALLY WANT TIES FOR FATHER'S DAY, YET…
Let's just go right to it. A necktie is the most popular Father's Day gift. Not the most desired, just the most popular. Truth bomb: Your father probably isn't looking forward to another tie. In fact, only 19 percent of dads want any clothing or apparel at all for Father's Day. And 64 percent of dads said they don't want anything with the words "World's Best Dad" on it. Another quick tip: Just in general, an e-card is not the answer to any Father's Day question.
You're better off gifting Dad your presence for a cool family experience (think fishing or sporting event) or give him some alone time (these were equally desirable to 38 percent of dads). Most of the dads polled (71 percent) would be up for a meal with the kids.
MOST DADS BRING HOME THE BACON. LITERALLY.
More than half of the fathers polled say they are the primary grocery shoppers in their households. There are a handful of things to know about Dads who shop:
More dads research the products they buy than moms. About 11 percent of moms research products compared to 24 percent of dads.
Men will spend more on products if they are of better quality.
While Dad may be okay with researching products, men are not generally coupon clippers. And they are most definitely not extreme couponers. #theirloss
THIS YEAR, 25-34 YEAR-OLDS ARE PLANNING TO SPEND THE MOST PER PERSON ON DADS FOR FATHER'S DAY.
This year, adults between the ages of 35 and 44 years old will outspend other shoppers by an average of $100 on Father's Day gifts. Last year, 25-34 year-olds were the big spenders here. Not a bad haul for Dad.
43 PERCENT OF AMERICANS ARE SHOPPING ONLINE FOR FATHER'S DAY GIFTS.
Come on, Groupon deals! Daddy needs a new pair of… ?? (That's the part many of us are still trying to figure out.)
More than one-third of shoppers will hit up department stores to pick up their gifts, and 22 percent will head into specialty stores. Forty-three percent will keep their shopping online. More than half of Father's Day shoppers are using their phones for everything from grabbing coupons to researching products, to getting inspo, to making actual purchases.
WE BUY FOR MORE THAN JUST OUR OWN DADS.
It's true that 45 percent of women and 54 percent of men buy for their own fathers and stepfathers. But women are just as likely to buy for their own husbands (47 percent) as they are for their fathers. Both men and women also shop for sons, grandfathers, brothers, friends, godfathers, and other relatives.
MOST DADS IDENTIFY AS ONE OF THESE: THE OUTDOORS TYPE, A TECH DAD, THE HOME ORGANIZER.
A good way to figure out what to get your dad may be to find out how he self-identifies. A quarter of dads consider themselves outdoor adventurers. Twenty-one percent of dads consider themselves home organizers. Twenty-four percent think of themselves as either modern, fashionable, or gadget lovers.
My brother-in-law is like that. He once hacked my computer while I was in the middle of talking smack to him. Or more accurately, because I was in the middle of talking smack to him.
MOST DADS WHO USE SOCIAL MEDIA USE IT, AT LEAST IN PART, TO BECOME BETTER FATHERS.
Sixty-one percent of fathers who use social media apply the information and advice they get from social to be better dads. Social media is a great parenting resource for many fathers today.
DAD WANTS TO HANG OUT WITH YOU ON FATHER'S DAY… BUT IF YOU CAN'T BE THERE, HE'LL TAKE MONEY.
It's the truth, folks. If your father is anything like the men answering these polls, he doesn't want the cufflinks. He doesn't even want those expensive leather shoes with the tassels.
According to Entrepreneur, 37 percent of fathers want gift cards and 29 percent want electronics, or a gadget of some type. Only 8 percent are okay with you taking the liberty to buy a gym membership, and only 7 percent would be happy with a magazine subscription – even one to a sports magazine
AND IF YOU DON'T GIVE HIM MONEY, GET HIM A HARLEY.
Dads are loyal to the brands they know and trust, according to Adweek. Nearly half (48 percent) of dads say they are loyal to brands compared with just 39 percent of moms. That may be true, I've never seen my husband wear a shoe that wasn't some form of Timberland boot.
Eighty-one percent of fathers are even okay with brands sending them location-based mobile offers, and most (58 percent) have taken action on a mobile offer they receive.
There are 10 top brands that get the Dad Seal of Approval:
Apple
UnderArmour
Nike
Netflix
iPad
Lexus
Lego
Levi's
Kobalt
Harley-Davidson
Twenty-eight percent of dads said they always buy top brands without concern for the price.
YOUNG ADULTS ARE HANDING OUT EXPERIENCES THIS FATHER'S DAY.
Brunch, paintball, wine tastings, spa weekends, hunting trips… About 36 percent of adults between the ages of 18 and 44 are planning to gift Dad experiences this year. During the pandemic.
DADS ARE SPENDING MORE TIME AT HOME.
Today's fathers spend double the amount of time they spent with their kids in 1989, and almost triple the amount of time with their kids as fathers did back in 1965. The percentage of dads who say they aren't spending enough time with their kids dropped from 63 percent in 2017 to 48 percent in 2020, according to Pew Research.
MEN USE SOCIAL MORE AFTER THEY BECOME FATHERS.
While moms still have dads beat on creating a digital footprint, 61 percent of men say they started using social media more after having kids. Dads report getting product tips from social media:
44 percent get product or service recommendations from other dads on social
70 percent get product or service recommendations that would benefit the entire family
71 percent get recommendations for stuff for their kids
37 percent say they ask other dads for recommendations on products and services
Seventy-one percent of dads also use social media to keep the rest of the family up-to-date on what's going on with the kids.
THE ONE THING MOST PEOPLE WILL DO, WHETHER THEY BUY A GIFT OR NOT, IS CALL HOME.
An actual phone call – not a text – is still one of the most popular gifts to give Dad on Father's Day. Hopefully, the call is verifying the arrival of a gift.
ONE IN THREE FATHER'S DAY SHOPPERS ARE EYEING A SUBSCRIPTION SERVICE FOR DAD.
Subscription services boomed during the pandemic as people tried to find ways to find and share a little joy in a time of social distancing. This year, 37 percent of Father's Day shoppers said they were keen on gifting Dad a subscription of some kind, and there are all sorts of them out there.
GREETING CARDS ARE STILL A POPULAR ITEM.
This year, Father's Day spending will include about $860,000 on greeting cards. Abotu 58 percent of us will buy them. Last year, I spent $20 just on greeting cards for my dad, my husband, and my ex-husband. It took the kids and me 2 hours to pick out the perfect Father's Day cards, and the only card that saw any mantle action was the one my preschooler made in daycare. So…
THIS YEAR, MILLENNIALS ARE THE MOST LIKELY GROUP TO CELEBRATE DAD.
Last year, 90 percent of adults between the ages of 18 and 24 planned to celebrate Father's Day this year. This year, Millennials and a handful of the youngest Gen Xers (35-44 year-olds) are the largest demographic celebrating Father's Day with 89 percent of them planning to make Dad's day special.
MOST DADS DON'T FEEL GUILTY ABOUT LEAVING THE FAMILY HOME AND GOING TO WORK.
We know that regular exercise helps you keep the extra pounds off, helps regulate your body to minimize the risk of getting metabolic disease, promotes mental clarity, helps stabilize your mood, and delivers an overall sense of well-being. Dads who don't feel guilty about heading off to work still feel a way for using what could be family time, or time with the kids, to do something as "selfish" (many fathers view self-care as a selfish act) like going to the gym.
THE MOST POPULAR FATHER'S DAY GIFTS ARE…
Hate to say it, but even though many dads say they don't want anybody buying them any clothes for Father's Day, clothing is the most popular spending category. Fifty-five percent of those polled say they'll be buying dad a piece of clothing as part of his Father's Day haul. Fivfty-two percent will gift Dad a special outing, while 48 percent will give him a gift card.
NO MORE FATHER'S DAY AS USUAL
Father's Day has been getting a lot more love since COVID hit three years ago. Back then, 77 percent of Father's Day celebrants said it was especially important to celebrate the holiday in spite of restrictons and social distancing.
Quirky Facts About Dads
"DA-DA" MAY NOT ACTUALLY BE REFERRING TO DADS.
Two years in Mrs. Willie Bell Gibson's junior high English class taught me that in order to understand a word, I must know the etymology of the word. So, I looked up the word "dad." Most of us can see how the word "father" looks a lot like the word "pater" – noun from Old English "paeder" which refers to a man in relation to his natural child or children. Doesn't show up in regular conversation much, but it was poetic enough for British Pop group Simply Red's song "Holding Back the Years" (46 seconds in).
As it turns out, the words "dad" and "father" are completely unrelated. The word "dad" is believed to be adapted for use by fathers who wanted to make sure the first sounds their babies made when they began vocalizing front-of-the-mouth, consonant sounds referred to them. So, the word "dad" is actually just a remix of the sound "daaa" or "dada", which are typically the first words babies speak.
Pretty clever move, Dad.
SIX GUYS WERE ON THE STAY-AT-HOME DAD LIST IN THE 1970S.
When Schmidt stayed home to take care of Ruth while CeCe went out and launched her own modeling agency, we were all pretty happy with Schmidt's growth as a former d-bag, right? He had taken so much pride in his hustle – being the "bad boy of marketing" and raking in all that disposable income for hair chutneys, peacots, sushi platters, Kanye's belt, and impulse FILA. (If you never watched the show "New Girl," don't worry too much about this reference.)
But Schmidt would have been one of just six men (1-2-3-4-5-6 men) in the U.S. in the 1970s who would ever fess-up to being a stay-at-home dad, according to an article by The Huffington Post.
In 2015, 214,000 married fathers with children under the age of 15 identified stay-at-home dads, staying home primarily to take care of their kids while their wives work. The National At-Home Dad Network estimates that in reality, 1.4 million men are stay-at-home dads, and 7 million are the primary caregivers for their kids.
THE AGES OF THE YOUNGEST AND THE OLDEST DADS NEW DADS WILL AMAZE – AND MAYBE TERRIFY – YOU.
Eleven years old. That's how old one British boy was when he impregnated his 15-year-old next-door neighbor. Their baby boy was born one month after the father's 12th birthday in 1998. I am intentionally refraining from listing their names, but I grabbed the headline for that story from Daily Mail.
The oldest first-time father, Ramjit Raghav (not to be confused with Raman Raghav, the serial killer), was 94 when his baby boy was born to him and his then-52 year-old wife in October 2010 in Haryana, India. Ramjit was 96 when he had a second child. The late, great Ramjit was laid to rest in 2020 at the age of 104.
OLD SCHOOL TV DADS ARE MORE POPULAR THAN THESE YOUNG WHIPPER SNAPPER TV DADS.
I found two surveys – one by TiVo, the other I found at Ranker.com – which sought to answer one critical questions: Which TV dad do you wish was your own?
While the lists contained essentially the same fictional characters, the order of the lists differed. Ranker.com calculated results based on more than 50,000 votes from 4,000+ voters. It looks like the list is clearly skewed toward Gen Xers. I want to share with you the top 15 answers, in no particular order:
Sheriff Andy Taylor (The Andy Griffith Show)
Pa Ingalls (Little House on the Prairie)
Howard Cunningham (Happy Days)
Ward Cleaver (Leave it to Beaver)
Jim Anderson (Father Knows Best)
Mike Brady (The Brady Bunch)
Tim Taylor (Home Improvement)
Reverend Eric Camden (7th Heaven)
Danny Tanner (Full House)
Philip Banks (The Fresh Prince of Bel-Air)
Peter Griffin (Family Guy)
Dan Conner (Roseanne)
Gomez Addams (The Addams Family)
Homer Simpson (The Simpsons)
I will be honest here. I have never seen Father Knows Best as I had a very strong aversion to watching TV shows that were in black and white when I was growing up. Except for The Addams Family. My favorite TV dad, Martin Crane (Frasier), played by the late John Mahoney, just missed the list.
👇🏼 [INFOGRAPHIC] The Business of Father's Day 👇🏼
COPY and PASTE THIS 👇 CODE to EMBED THIS ☝️GRAPHIC.
---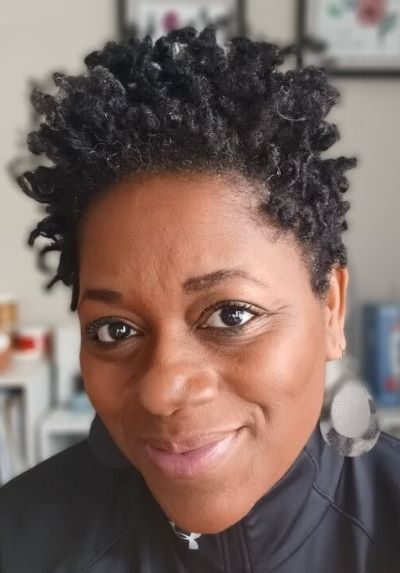 About the Author
Sorilbran Stone | Content Strategist
I serve as the resident content strategist and the official Head of Content Marketing at The Shelf. Marketing is my happy place. I'm as happy looking at analytics as I am actually creating a thing. I focus a lot on dreaming up and implementing the best ways to create, publish, and distribute content that will build your brand and get your audience to do a thing.
---