Before we dive into all things Instagram influencer marketing, I have a question: Red pill or blue pill?
If you take the blue pill, the story ends. You wake up in your bed and believe whatever you want to believe. If you take the red pill, you stay in Wonderland, and I'll show you how deep the rabbit hole goes.
You're still reading? Red pill it is!
You Need This Guide. Here's Why.
Matrix references aside, in the world of social media marketing, things change quickly. Really quickly. What works today may be completely outdated by tomorrow. That's why it's important to stay up-to-date on the latest trends and best practices. And when it comes to Instagram influencer marketing, there's no better time to start than now.
With so many platforms and options available, it can be tricky to know where to start. That's why we've put together this comprehensive guide to using Instagram as an influencer marketing platform in 2023. By the end of this guide, you'll know everything you need to get started with Instagram influencer marketing, including how to find the right influencers for your brand and how to measure your campaign's success.
The Opportunity: Why Instagram Influencer Marketing?
Instagram has over two billion monthly active users, making it one of the most popular social media platforms on Earth. Pretty impressive, right? What's more, 72 percent of users say their trust in influencers has increased. Meanwhile, trust in brands is on a steady decline. In fact, 66 percent report that influencers are driving factors in what they choose to buy, and 64 percent look to influencers to help them discover new brands and products.
So, does Instagram influencer marketing work? Absolutely! Because Instagram is such a visual platform, it's perfect for promoting products and services that are visually appealing. And because users can easily like, comment, and share posts with just a few clicks, Instagram also provides an easy way for influencers to connect with their followers and build relationships.
Instagram also offers several features and tools that make it easy for brands to track their influencer campaigns and measure their success. For example, with Instagram Insights, brands can see detailed information about their followers, including age, gender, location, and interests. This data can be used to create more targeted and effective campaigns in the future.
The Strategy: Build A Ridiculously Successful Campaign
Now that you know a little bit more about influencer marketing on Instagram, it's time to start planning your campaign. When it comes to influencer marketing, there's no one-size-fits-all approach. That's why we create bespoke campaigns for brands like yours. Here's how we work our magic.
Determine Your Campaign Goals
Now that you've started to uncover the value of having an Instagram influencer marketing strategy, let's take a look at how we'll help you get the results you want. Success in influencer marketing starts with having a clear and defined goal. Without a goal, you'll never be able to measure the success of your campaign.
There are many different goals you could set for your influencer marketing campaign, but this step details all measurable aspects of the campaign. If you know what you want your influencer campaign to do, you can structure it to achieve specific goals.
Ask yourself these questions to help determine the goals of your campaign: What do you want to achieve? Who's your target audience? What are your expectations? What's your influencer whitelisting strategy?
Choose Your Target Audience
You may say, "Oh, this is an easy one. We know exactly who our audience is." Here's where I encourage you to trust the process. Bear in mind that influencer marketing is a tool that helps you to reach new audiences that you may not have had access to before. To do this, it's sometimes necessary to think outside the box when it comes to targeting.
For instance, we had a ridiculous amount of success with a campaign for a popular cosmetic brand. Even during one of the most expensive holiday shopping seasons ever, we saw unprecedented results with both interest-based and influencer engagement lookalike audiences. In other words, we were able to expand awareness to a whole new group of potential customers who had never even heard of the brand before — even though the brand is well-known.
Find Your Ideal Influencers
A benchmark report issued by Influencer Marketing Hub affirms the most challenging part of running an IM (influencer marketing) campaign is finding the right influencers. But don't fret. Our expertise relieves you of the stress of influencer searching and vetting.
Keep in mind that the best influencers are those who have an engaged following of users who are interested in your industry or niche. Generally, the primary goals in working with influencers should be to increase brand awareness and brand reputation. These are followed by building brand community and social media followership. Then increasing customer loyalty and generating revenue are the cherries on top.
To find the right influencers for your brand, consider their expertise in your particular industry. This step is important because you want to make sure they have the knowledge and experience necessary to accurately represent your brand. You should also consider their engagement rate, or the number of likes, comments, and shares, they receive on their posts. Influencers with high engagement rates are more likely to have followers who are interested in their message.
Be Selective When Partnering with Instagram Influencers
Plunging beneath the surface is an essential step in influencer vetting. Demographic factors like age, gender, and socioeconomic status are important to consider when assessing influencer appropriateness for your brand. Additionally, there are performative and behavioral elements that need to be considered. These include previous partnerships, categories of authority, post topics, quality, and frequency. Finally, creative assessments help determine whether the influencer's storytelling, values, personality, and other attributes are the best fit for your brand.
We know this is an extensive process, and it can be a bit daunting to do all of this on your own. Luckily, we can help you with influencer research, influencer marketing strategy, and influencer outreach using our proprietary influencer marketing platform. This saves you the headache of guesswork and the expense of trial and error.
It's also important to consider an influencer's overall reach when choosing who to work with. An influencer with 200,000 followers is not necessarily more valuable than one with 10,000 followers if their engagement levels are low. In fact, 67 percent of marketers choose to work with micro-influencers (those with between 10,000 and 50,000 followers). They often have higher engagement rates than even the most popular celebrities because their followers feel like they have a personal connection with them. The moral of the story is to capitalize on trustworthiness, not just popularity.
The Cost and ROI of Influencer Marketing on Instagram
One of the most common questions we get from brands is, "How much does Instagram influencer marketing cost?" Great question! As with any investment, the amount you spend on influencer marketing should be based on your goals and objectives.
To determine how much to spend, start by identifying what influencer marketing can do for your business. As we've discussed, influencer marketing can help to increase brand awareness, improve brand reputation, build brand community, and increase sales. With these objectives in mind, you can begin to determine how much you're willing to spend on influencer marketing to see a return on your investment.
Determine Your Campaign Type
The kind of campaign you choose will determine your influencer marketing budget and ultimately your ROI. For example, a product review campaign will require a different budget than an influencer-led event. There are three main kinds of campaigns to choose from: brand awareness, content-focused, or click-focused.
Brand Awareness Campaigns
Brand awareness campaigns are great for new brands and those looking to launch a new product, rebrand, or re-establish industry value and position. These types of campaigns make new consumers aware of your brand so you can grow your reach. Giveaways and social media takeovers are examples of this kind of campaign.
Content-Focused Campaigns
Content-focused campaigns are the way to go when you're looking to reuse influencer-generated content across your branded channels. If your goals include creating scroll-stopping ads, this is likely the campaign type for you. Measured social media posts are an example of this kind of campaign.
Click-Focused Campaigns
Click-focused campaigns are the ideal option when the goal is to increase site traffic, grow a mailing list, retarget offerings, or grow sales. Sponsored blog posts, reviews, and affiliate marketing are some post examples you'll find in these campaigns.
Track Your ROI
Now comes the fun part: tracking your campaign's ROI. As you know, influencer marketing is a data-backed science aimed at converting engagement into leads. So, to accurately track your influencer marketing ROI, you'll need to set up some tracking infrastructure. This allows for optimal results as you track and measure the effectiveness of your influencer campaign.
Of course, this means absolutely nothing without a complete understanding of the things we've discussed in this guide so far. That explains why upward of 80 percent of marketers have tried influencer marketing, but 25 percent of them have seen a zero percent ROI. Making sure that you avoid influencer marketing mistakes, have a clear strategy, and use influencers that are the best match for your brand is essential to influencer marketing success. Luckily, that's our bread and butter.
Focus on Your KPIs
The key to influencer marketing success is to track your most important KPIs (key performance insights). These are the backbone of any influencer program and indicate whether an influencer is effective in meeting your business goals. So it's important to have a good understanding of which ones you should track before launching a campaign. To make things easy for you, we've listed the metrics you can expect to see in our reporting, as well as how they map to your business goals.
Important influencer marketing KPIs for brand awareness, click-focused, and content-focused campaigns include:
Awareness: Reach, impressions, and social media mentions. This measures how many people lay their eyes on your content.
Engagement: This counts how many times people stop what they're doing to interact with your content. This could be anything from a like, comment, or even share.
Followers: This number measures the growth of your audience.
Views: This value indicates the number of people who have watched your video content for at least 3 seconds.
Link Clicks or Swipes: This metric gathers data on the number of times a prospect used one of your links to get more information about your brand or to access your product from a different platform or website.
Promo and Discount Codes: These allow you to measure how effective influencer-generated content is in getting people to make a purchase from your brand by tracking how many times consumers viewed and acted on your brand's offer.
Instagram Influencers Who Are Crushin' It
Finding the perfect Instagram influencer for your brand is one of the influencer marketing tips that can make or break your campaign. Our proprietary SaaS influencer matching platform is the perfect tool to find influencers that will help you reach your business goals. We've done the heavy lifting for you. The perfect influencers are now at your fingertips in seconds using various search criteria including location, industry, engagement rate, followers, and much more.
There are tons of influencers who can be an asset to your brand. Here are a few examples of influencers who are absolutely crushing it right now:
Nataldee
Natalie (@Nataldee) is an influencer and content creator known for her vibrant, body-positive feed. She loves to romanticize her life, and she makes sure her followers feel like they're on this journey with her as she welcomes them to her fairytale. Her content is engaging, aspirational, and absolutely breathtaking, which is why she's amassed a sizable following across social media platforms.
me_and_my_butts
Cat (@me_and_my_butts) Buttigieg's children Clementine, Felix, and Robin are her biggest muses! The four, five, and seven-year-olds are the stars of her content as they go about their daily lives and explore the world around them. From enjoying hot cocoa at the dining table to celebrating birthdays, Cat's content is relatable, heartwarming, and hilarious. These pint-sized fashion icons from down under are sure to put a smile on your face and inspiration in your heart!
TheGroomerGal
Lindsey Dowling (@thegroomergal) is a dog lover, dog handler, and Master Creative Groomer. She owns two pet grooming salons and is frequently featured in professional dog shows. On her feed, this nano-influencer often posts videos and photos of her beloved fur friends being groomed in her salons as well as tips on the best pet-safe grooming products.
Frequently posing with the best-in-show, her passion for animals is evident in her work, and she has used her influencer platform to educate others on the importance of mindfulness and appreciating a pet's true nature. If you're a dog-focused brand, Lindsey may be the influencer for you.
As you can see, influencers come in all shapes and sizes with a wide range of interests, backgrounds, and styles. It's important to remember that influencer marketing is all about finding the right fit for your brand. This is a vitally important process, and it shouldn't be left to chance or trial and error.
Time to Dive Into Instagram Influencer Marketing
The Shelf is the influencer marketing agency for forward-thinking brands. We take a holistic and data-driven approach to influencer marketing, and we are dedicated to helping our clients achieve their business goals, and defeat the Agent Smiths of the marketing world. Booking a strategy session and getting started has never been easier.
You've made it through his entire guide — so you're looking to take your influencer marketing to the next level. We've got you. Connect with The Shelf today.
---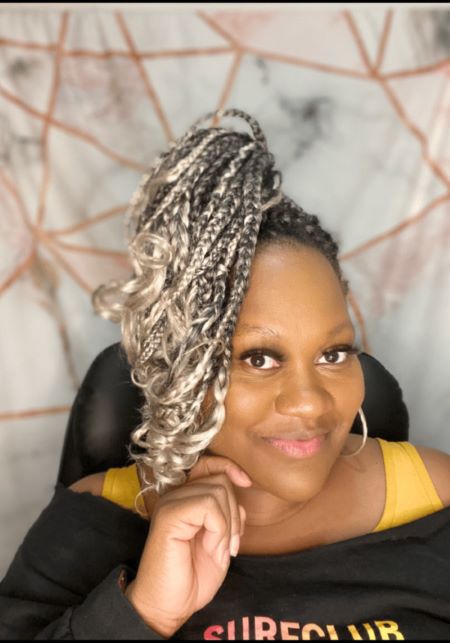 ABOUT THE AUTHOR
Lira Stone | Effective, Magnetic Strategist
For over a decade, my focus has been ensuring that professionals stay ahead of the curve in the most time-efficient, task-prioritized, and stress-free manner possible. My extensive experience has equipped me with the knowledge to design a concise, company-culture-relevant, methodical approach to internet sales and marketing.
---