October has historically been the month when we see those retail sales start on their year-end upward trend. The holiday season starts in September, but people begin to up their spending in October. So, it's the perfect time to plan your holiday strategy. You know, while you're still engaging with your audience and doing fun little things to stay top-of-mind for Halloween. So, let's talk about the tip we included in the October social media calendar that will help you stay top-of-mind.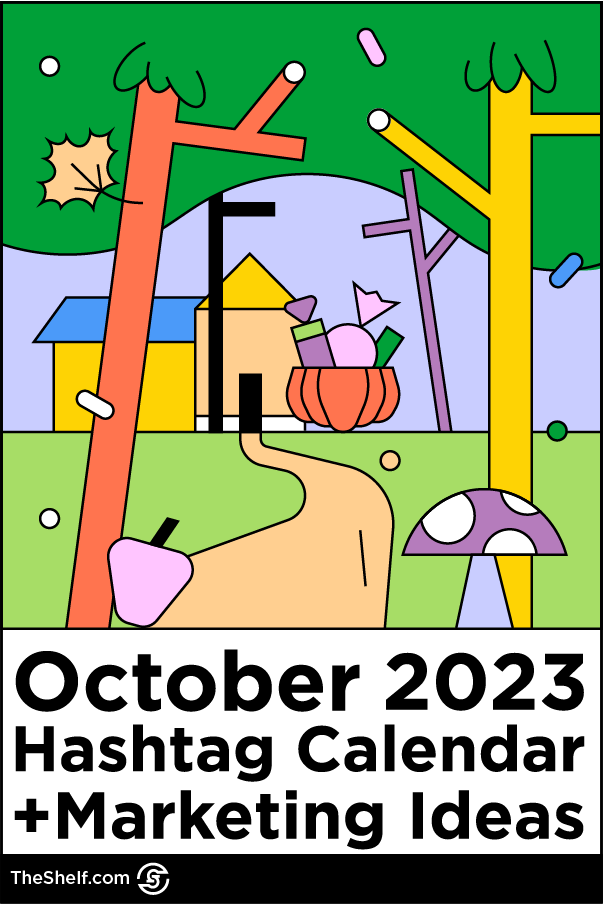 Your October planning should include some low-effort pushes for brand lift while you're planning your holiday campaign. Silence is not golden this time of the year. So, here are a few brand lift ideas that will set your holiday strategy up nicely. And if you're interested in grabbing more details on these ideas, we actually have an entire post for ya.
Company Halloween party including a costume contest that your Instagram followers get to vote on (hello, engagement!)
Creepiest display awards where your audience can nominate homes in their area to receive your offbeat award plus some cool swag or a monetary prize
Best kid or critter costume. Your online followers can enter to win free products or a cash prize
Sponsor a trunk-or-treat bonanza and bazaar. You can host the event at your location or even rent a park then invite locals to come take part
These types of events can be planned well in advance to keep your load light. But they're small enough to hopefully free up the rest of your marketing team to focus on building and rolling out your winter holiday campaign.
October Hashtag Calendar – Holidays Worth Noting
The arrival of October brings with it some pretty interesting hashtag holidays that are perfect for your social media content marketing, including:
National Pizza Month
Breast Cancer Awareness Month
International Magic Week
Get Organized Week
Global Cat Day
National Taco Day
National Coming Out Day
Halloween
Take a look at the October 2023 social media calendar below and feel free to embed it on your website using the embed code under the calendar.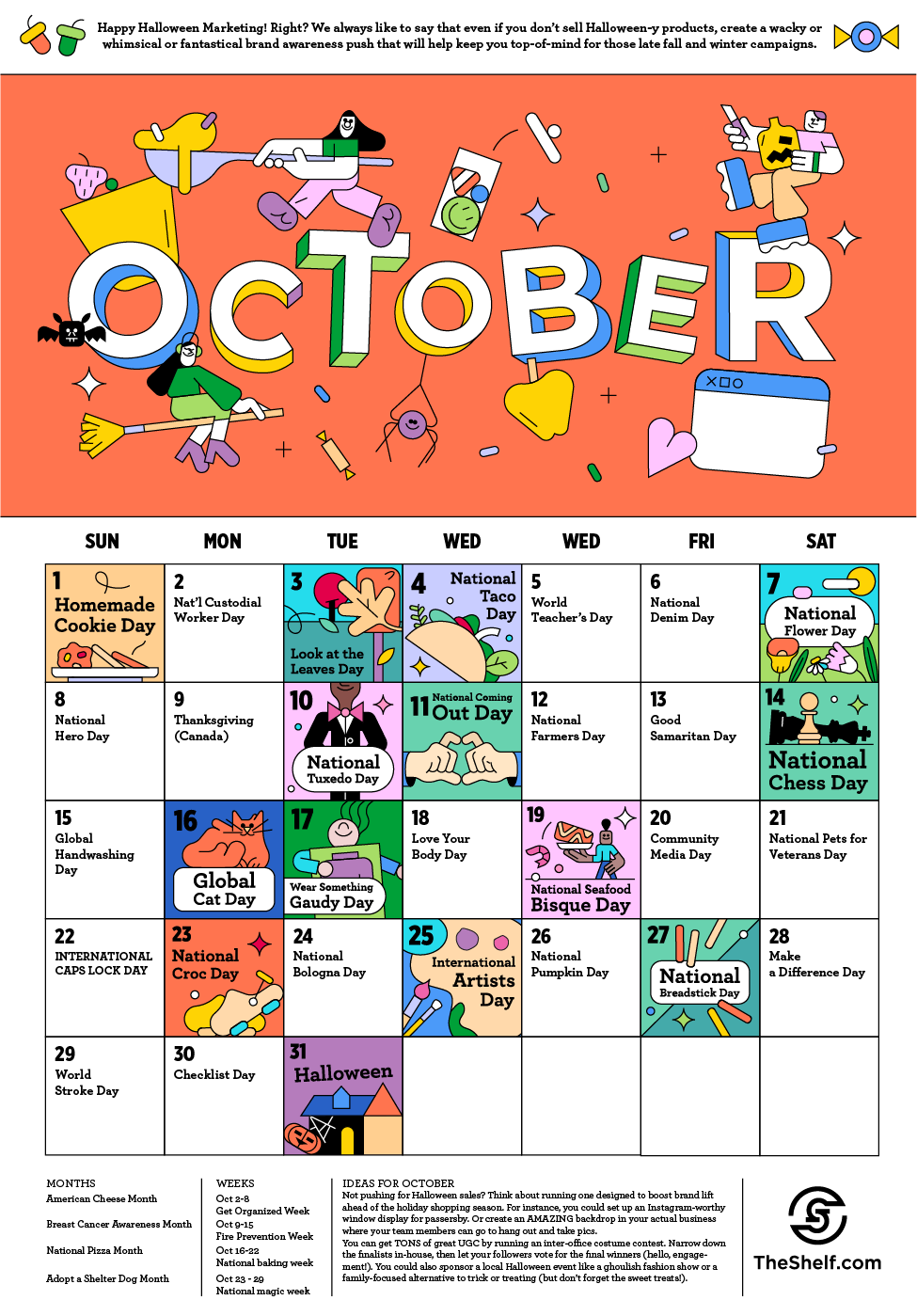 COPY and PASTE THIS 👇 CODE to EMBED THIS ☝️GRAPHIC.
---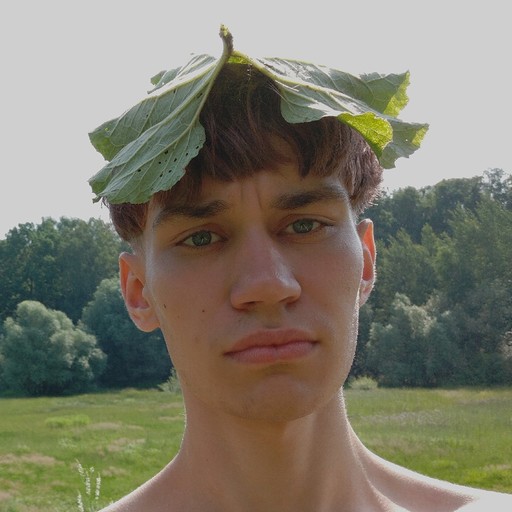 ABOUT THE AUTHOR
Константин Смирнов | Wizard of Design
Konstantin Smirnov has a knack for dreaming up fantastical illustrations that convert complex concepts into really cool visuals. He has created an amazing catalog of magnificent illustrations and designs that help bring The Shelf branding to life. You'll find his work on just about every creative asset we publish.
---