Here are the 16 Trends in Influencer Marketing and Across Social Media that Are Going to Have an Impact on Your Digital Marketing Strategy This Year
We're still pretty early in to 2019, so it's the perfect time to welcome in a new era of changes. From video content to branding practices, using AI to keeping it personal – here is our roundup of the biggest social media trends to not just follow but leverage in 2019.
Let's Start with a Look Back at Social Media in 2018
First, let's take a quick look back at how social media evolved last year. 2018 brought a number of key changes to the social media marketing landscape. There were algorithm changes (aren't there always algorithm changes?), new platforms emerging, and a BIG shift in the type and frequency of content brands needed to produce.
SOME CRUCIAL ALGORITHM CHANGES HAPPENED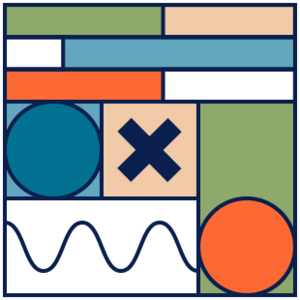 Both Facebook and Instagram rolled out sweeping changes to its algorithms and changed the way users saw content… AND the way brands and marketers distribute content. Facebook feeds heavily lean toward showing content from a user's personal networks and groups as opposed to posts generated from business pages. Instagram did away with the chronological feed (much to the chagrin of the majority of users).
Whether you were pleasantly surprised or raging in your office, both changes were designed to help the platform's users see the content they were most likely to find interesting. Marketing challenges aside, the platforms are just better now… for users, at least. Of course, the changes have made organic reach a virtual nightmare for brands that aren't willing to invest loads of time into creating and sharing content that looks like it's native to each specific platform.
WE BEEFED UP THE INFLUENCER MARKETING SPACE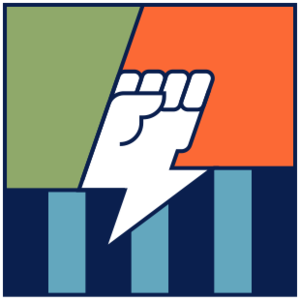 In 2018, influencer marketing was stronger than ever. Social media users started to expect more relatable, and personalized content from brands, and influencers are the logical choice for creating trending, relatable, hyper-targeted content.
On the heels of the Fyre Festival fiasco, and numerous instances of influencers promoting products without disclosing they were being paid to do so, brands and governments made measurable moves to formalize influencer marketing and ensure brands and creators alike were held accountable for the content being produced and pushed out to the masses. There was a rise in regulations and laws to protect the public from underhanded techniques.
The UAE even implemented a law requiring influencers to be licensed as publishers… for a hefty fee. And transparency was THE buzzword in this space last year. Brands wanted influencers to be transparent about their actual reach and influence. Governments required influencers to clearly disclose ties to any brand whose products were mentioned in or featured in a post.
Take heart, with more regulations, it's now a more trusted marketing method than ever before.
Fast forward to today and we've already seen a number of predictions come to life for social media marketing in 2019.
Let's look at what we can expect from the next 12 months.
Here Are the Social Media Trends We're Getting In On in 2019 (Maybe You Should, Too!)
Social Media Trend #1: Video as a Core Content Type
This may legitimately be the one trend that's been on everybody's list for the last few years: Video.
marketers foretold the growing utility of creating video content. Video is THE BEST way to reach a wider audience on social media. Social media platforms give preference to video content, and each generation that's active on social media right now is consuming millions of hours of video content A DAY on platforms like YouTube.
So, it's not just about making marketing reels featuring glossy product shots and peppy models (hasn't been about that for years and years). Instead, content marketing has shifted in tone from presenting products to documenting the culture, production, and processes of companies and brands. This is important because Millennials are notorious for leaning more toward brands whose values align with their own. So, videos that feature real people in raw, unscripted scenarios are replacing the traditional idea of what brand-owned content looks like.
Social media Trend #2: TV & Vertical Video
One of the biggest shifts we've seen with video content is the flip from horizontal to vertical video that resembles what we see on old school TV. But vertical is native to social media in large part because of how we access social. Right now, 61 percent of North Americans access social via mobile. Another thing that impacts how creators make videos now is Instagram's 2018 launch of IGTV.
The consumption of video on mobile devices has been steadily growing over the last few years, and now more that 50 percent of videos are being viewed vertically, on mobile. This means that brands are having to adjust their video production strategy (by 90 degrees) to stay current and effective.
Social media Trend #3: Branded Stories
The rise in vertical video was born out of the popularity of disappearing Stories across social media platforms. If you remember, Snapchat's initial claim to fame was the fact that its content disappeared after 24 hours. One of the coolest things about this kind of ephemeral content is that is gives creators a greater sense of freedom. The content creators post won't be around forever, so the pressure to perfect the content (lighting, editing, etc.) simply isn't there.
The disappearing content trend has spread to Instagram, Facebook, Whatsapp, and new platform TikTok. So now, across social media, these disappearing Stories are pretty much the norm.
Here's the pivot in the industry though… This more relaxed approach to content creation also gives brands and marketers a group of platforms on which they can post "un-produced" content to do things like give "behind the scenes" looks and take customers along on almost every step in the product journey. Customers can see the production line, the brainstorming sessions, product testing, and even company parties. These insider looks allows them to feel more involved, like they're part of the decision-making process, too.
According to The Drum, one in three Instagram Stories are now from brands. Not only that, but increasingly, brands are negotiating Stories-only deals with influencers, despite the obvious obstacles disappearing content presents for measuring the ROI of a campaign.
Thanks to advances in technology, Stories have become super effective tools for marketers, beyond simple storytelling devices. Integrated shopping features now allow viewers to buy directly through social media platforms, adding another layer of impact to video strategies. And, with over 90 million people clicking tags in shoppable posts every month, including Stories as part of your social media strategy can help you convert followers to buyers.
Social media Trend #4: TikTok Is a Thing
Let's face it – kids don't want to share the Internet with their parents, at least not as far as social media is concerned. And TikTok is specifically suited for younger users.
TikTok has emerged as one of the most popular social media apps in the world. As of this writing, it is the top free app for Androids. The platform was created as a lip-syncing app that allowed its users to post create 15-second videos of them performing songs. As the community has evolved, the videos span a much wider range of content.
TikTok has been growing from strength to strength as well. The app merged with Musical.lyback in August 2018, and the most recent user stats put TikTok at 500 million monthly active users ALTHOUGH the app was reportedly downloaded more than 800 million times in the US… in October 2018 alone.
TikTok is popular with younger users (41% of users are between 16-24), and only recently instituted a minimum user age of 13 after the app got fined $5.7 million for collecting the user data of minors without parental permission.
Still, the app has grown immensely in recent years when most adults have no idea it even exists.. And, the adults who do typically have zero idea of how it actually works.
Marketers have been watching the platform for months and months. Ahead of the TikTok even rolling out ad inventory, Universal Pictures tapped TikTok influencers to promote the film The House with a Clock in Its Walls.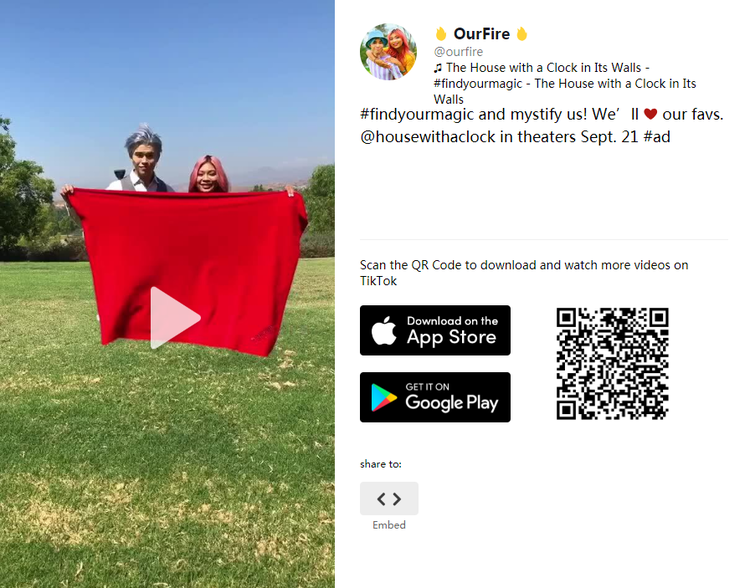 This year will prove important for the platform. In January, it rolled out its first batch of ad inventory. While the platform doesn't have a program just yet to help Creators monetize their content, brands are taking their first careful steps onto the platform to leverage a young audience that has proven to be highly engaged with the content being created for the platform.
Social media Trend #5: Personal Branding > Company Branding
Personal brands are making a comeback! Not that they ever left, but you may remember the days when solopreneurs had access to a slew of products designed to make themselves seem like a corporation rather than an actual person.
That's the past.
More than ever, people want brands to be relatable. Big corporate shills are being shunned in favor of local businesses and social media brands. So, you need to put a face on your brand pronto if you want to win over consumers in 2019.
Social media Trend #6: Transparency
For 2019, craft campaigns to your audience's interactions with your brand on social foster trust. That means transparency… and lots of it.
Social media users don't like being blindsided by privacy issues and you know privacy issues have been a huge stumbling block Facebook users, and with the news that TikTok has been illegally collecting user data… brands have to be careful.
Consumers expect brands to be more transparent than ever on social media, but only 55 percent of users feel that brands are "somewhat transparent" right now. Somewhat is not a word you want to hear in marketing. Millennial users are even expecting brands to be more transparent than their friends and family!
One of the best ways to make your business more relatable is to be honest. Admit your mistakes. Admit when you don't know. Take credit when you're crushing it. Being honest about things you've done wrong, or wish you had done differently really helps to humanize your brand. Likewise, being honest in your customer interactions, and showing exactly how your products are manufactured can show the level of transparency users are really after.
Social media Trend #7: Employees as Influencers
Building on the importance of humanizing your brand, influencer marketing will continue to become more popular into 2019 and beyond. Despite the headlines, slam pieces, and documentaries (talking about the Fyre Festival here), influencer marketing remains mostly untouched. Yes, regulations have been tightened, but influencer marketing continues to flourish and bring in great ROIs for businesses.
One big shift we have seen is brands using their own employees as influencers and brand advocates. Even more so than regular influencers, these kinds of partnerships are allowing brands to give followers a human touch to their marketing. By using their own employees, they are presenting customers with genuine, "real" people who love their brand.
But, as an employee of the brand, you're unlikely to say anything negative, so there is still the question of trust when adopting this kind of practice. Either way, we are still much more likely to trust the voice of an influencer than we are of a business thanks to the human connection we feel we have with them. Influencer marketing will continue to rise in 2019 and will begin to diversify even more across new and emerging platforms like TikTok.
Social Media Trend #8: Facebook Groups
One problem that many marketers had in 2018 stemmed from Facebook's algorithm change that favored personal content over business pages. Organically reaching the number of followers you once had became harder and harder. The easiest way to get around this block was by leveraging the organic reach of Facebook groups.
Brands can create a group linked to your business page, and members of that group are much more likely to see your posts than the followers of your page.
This has sparked a rise in the number of private member groups on Facebook, with brands using them as engagement tools, sales funnels, and avenues for gaining feedback from their customers.
Social Media Trend #9: Using Social for Storytelling
Going hand-in-hand with the need for personal branding, storytelling should be at the heart of your social media efforts in 2019.
The need for transparency from brands, as well as the rise of influencer marketing, has lead to a social culture of storytelling across platforms.
Social Media Trend #10: Partnering with Influencers Who are Great Storytellers
Simply writing a post about your brand is no longer enough on social media. If you really want to tell, and sell, your story – you're going to need video. But, this doesn't mean you have to create it on your own. Partnering with influencers is a great way to get your brand story in killer video content, without having to film a single shot.
Working with influencers, you can employ them to create user-generated content centered around your brand that they can then share with their followers. Product reviews are incredibly popular right now, so that's a great way to get started. Working with them to feature you in their Instagram stories is even better.
There are so many options available to you when looking to partner with an influencer. Be sure to check out our articles on finding the perfect influencer, video marketing basics, and the power of UGC before you dive in.
Social Media Trend #11: Documenting
The rise in popularity of Stories and disappearing content doesn't mean a switch in video styles. It means a change in the kind of content we produce.
Followers find candid content intriguing, often even more than scripted. There's a rawness to in-the-moment content that feels real and authentic.
Selfie-videos are huge, so you're going to have to get over the fear of talking straight to the camera and producing your own video content. Live videos are more popular than ever, mostly because many social media platforms seem to favor this form of content over pre-recorded video.
On Instagram, a live video will disappear after 24 hours, just like a normal Story post. But, over on Facebook, those live videos will stick around and remain as video content on your page, or in your dedicated groups. This makes going live on Facebook a great way to build up a library of video content while engaging heavily with your fans in the process.
Social Media Trend 12: Using AI for Customer Insights
We're living in the future now, so it's no surprise that advances in AI technology are starting to influence our online interactions. We've already seen the majority of businesses utilizing or hoping to utilize basic chatbot features on their websites with 60% of the Millennial population using them to interact with brands.
Online customer service has been using chatbot technology for some time now. These simple forms of AI walk customers through the basic options in a chat, almost like the old-fashioned "Press 1 to continue" style. But, as technology advances, so does how businesses use AI for their customer service.
Some companies have built their entire brand around chatbot technology, and what they're using is way more advanced than you might think. But, despite all this, only 0.5% of trending B2B companies are using chatbots to their advantage. For many, it is still a new technology that they can't fully trust yet. The same was true with social media marketing, and influencer marketing – it can often take larger businesses a little longer to catch on.
Without getting too technical here, the introduction of things like the business API for WhatsApp has begun to pave the way for brands to have more control over their chatbot technologies. By 2020, 80% of businesses want to be using chatbots as part of their online presence.
Social Media Trend #13: Paid Ads on Social
Now that more and more brands are taking up social media real estate, businesses can no longer ignore the importance of ads. In 2018 alone, we already saw businesses up their social media ad budgets by 32%, so it's clear that this is a fast-growing area.
Facebook advertising currently makes up 23% of total US digital ad spending. Nearly a quarter of all digital ad revenue is going into one social media platform. If you haven't been using social media ads yet – what have you been doing all this time?!
We already mentioned the changing algorithms on social media and how much they have restricted the organic growth of businesses. Ads are how you get around this in the most efficient and cost-effective way possible.
Social Media Trend #14: Hyper-targeting and Personalization
Social media users have become accustomed to seeing ads that are expertly tailored to their specific needs and interests. We've all been a little spooked out when an ad pops up on Facebook about the thing we were just talking about, right? Creepy as those borderline invasive ads are, they are helping to shape an online experience that is making users less and less tolerant of poorly targeted ads that don't apply to them.
Every social media platform has targeting tools for ads, and we can expect these ads to become more nuanced (and thus more effective) as time goes on. By further segmenting your audience with these targeting tools, you'll be able to bring only the most relevant content to users news feeds, and see the best ROI possible.
Social Media Trend #15: Nano-Influencers
Another cool trend that surfaced last year and that is playing a greater and greater role in influencer marketing strategy is the use of nano-influencers. These are people who have smaller followings, but who exercise quite a bit of influence with their audiences, as evidenced by their tendency to have high engagement.
Nano-influencers (sometimes called unfluencers) typically have anywhere from a few hundred followers to a few thousand followers.
We typically say users who have between three thousand and 100,000 followers falls into the category of a micro-influencer. But modifying that scale a bit, nano-influencers can have anywhere from 800 or 900 followers up to about 10,000 followers. So, using three thousand as the benchmark makes sense.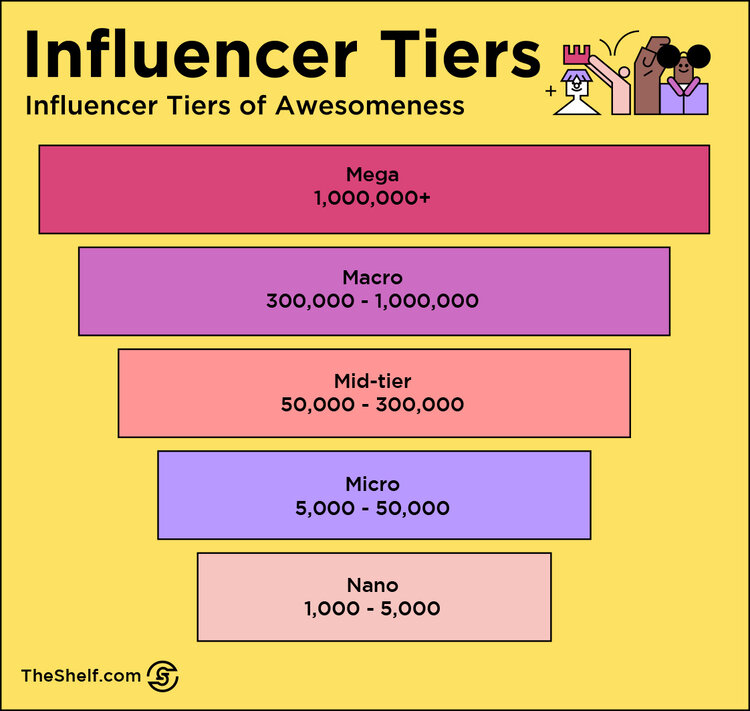 Why would a brand want to work with a nano-influencer? Well, to answer that question, you have to sort of think about how people first start growing their networks on social media.
On Facebook, they start with their friends and family – these are people they know and with whom they already have a relationship.
On Twitter, Instagram, and Pinterest, people start by following their interests and grow their communities by engaging with other people who share similar interest.
On LinkedIn, people typically follow their industries and the sectors and categories within their industry. Thought leaders emerge by engaging thoughtfully with content created around certain industries.
We know from influencer marketing that as an influencer's audience grows, the interests of the audience members become more and more varied. In fact, one of the biggest challenges brands face with mega influencers is they can get the brand in front of lots of people, but the audience of a celebrity influencer or other mega influencer is often far less targeted than the audience of a micro-influencer.
So, you actually will find big brands leveraging the authentic influence of social media users who have smaller followings to get eyes on the brand… the difference is the eyes will be more likely to buy.
Social Media Trend #16: Metrics Mania
The in-built analytics dashboards you find on your business's social media accounts may no longer be detailed enough to get an edge online. There is a huge variety of independent programs out there now that offer insights on a much deeper level. Here are three of our favorites right now:
Brandwatch is an amazing tool that focuses in on something called social listening. This means it helps you to monitor brand mentions across platforms, runs awesome competitor analysis, and helps you build better brand awareness on social media.
BuzzSumo is one of the more popular and well-known tools, and for good reason. It provides you with detailed engagement reports for social, helping you to pinpoint your most popular content, as well as the best times to post on each platform.
And, finally, Vizia is an amazing tool for producing detailed – and hella good looking- analytics reports. This tool is especially useful for sharing progress and updates company wide, and keeping an eye on how your social media platforms are progressing.
Moving through 2019, you'll want to find programmes like these that gather and analyze important data, especially since most brands will be using multiple social platforms to target audiences. Use the data you collect to inform your decisions throughout your marketing efforts: which platforms to focus on, which influencers to work with, even which product to launch next.
Let's Wrap it Up
A lot of what is predicted to happen in 2019 is building on what already happened last year. Sure, nobody has a crystal ball, but we do have analytics and surveys to back us up. So, here's a TLDR; to make sure you didn't miss anything.
Video content should be at the top of your content priority list
Your team members need to develop and nurture their personal brands in addition to supporting a companywide corporate brand
Influencer marketing can help you build trust online
Your content needs to tell a story
Don't be afraid of integrating AI into your online marketing
If you're not using social media ads yet, make that a priority.