Our new report shows data that documents how the influencer space made a HUGE shift this summer. Did brands even notice?
Today, we released the report, Real Influence: The State of Influencer Marketing After the Events of 2020. The report analyzes the events of 2020 within the context of a social media landscape where, in an effort to serve their online audiences, influencers made the shift from internet lifestyle celebrities to being bona fide web-based community leaders.
 The New Normal Is Change, I Think
The pandemic brought with it a slew of changes to which brands and marketers have spent much of 2020 adapting. At the onset of the pandemic, a provocative idea emerged: would COVID-19 bring an abrupt end to the influencer marketing industry? 
With supply chains interrupted and consumers staying home, brands slashed marketing budgets and converted their KPIs from brand lift and acquisition to conversions and retention. 
Since influencer marketing has traditionally been considered a brand awareness strategy, it made sense that with brands shifting away from awareness campaigns, influencer marketing – and thus influencers – would become a thing of the past. But that isn't how things unfolded.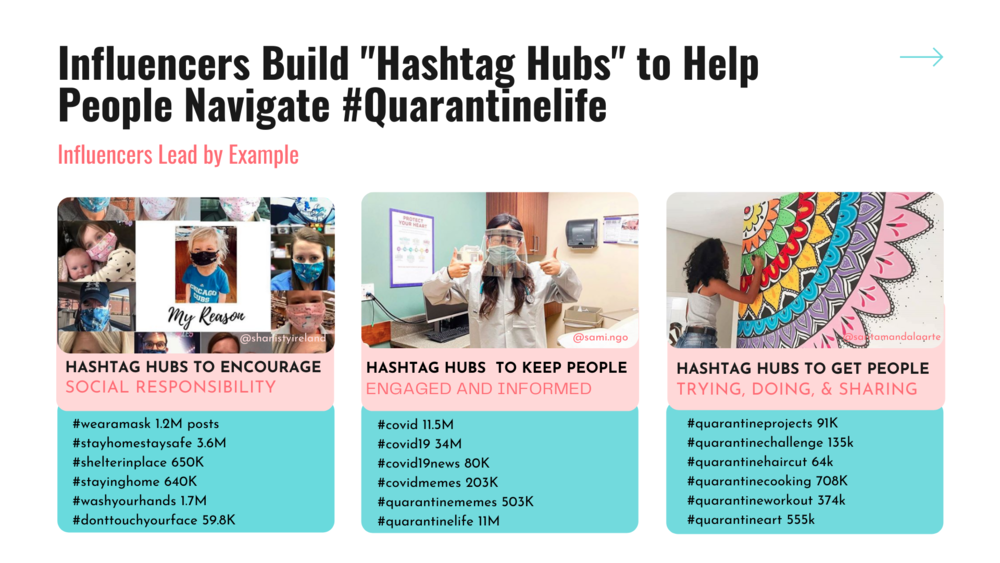 When brands silenced their marketing messages as COVID-19 moved across the U.S., influencers were the first to successfully pivot their own messaging, many by just surveying their followers to find out what they wanted to see. Their success incentivized brands to partner with influencers because influencers had a better gauge on audience sentiment than they did. 
Seems a small thing, but that was the beginning of a significant shift in the influencer marketing space, and it is the focus of The Shelf's report. 
We Were Actually Just Doing a Political Series…
Real Influence actually began as an anonymous survey we conducted to ask influencers their thoughts on politicians partnering with social media influencers. We sent out the first survey in the weeks leading up to Super Tuesday as part of a series we were doing on social media marketing strategies for politicians. We wanted to know who would do #sponcon for political candidates, how much they would charge and how much they would risk to do it.
Simple, right?
Then COVID-19 hit the U.S. and we shelved the results. Fast forward to fall, we dusted off the survey from February and decided to send it out again to see if anything had changed. What we discovered was that there were some VERY notable differences in influencer responses. That got us wondering what else changed while the world wasn't paying attention?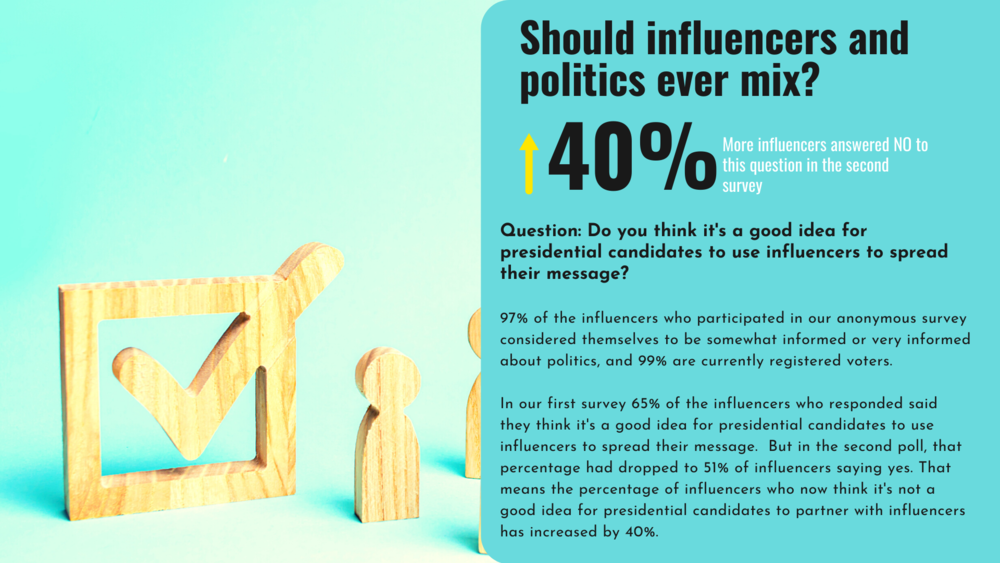 Here's What We Cover in This Report
Real Influence is a compilation of hundreds of pieces of data broken down into four categories:
#quarantinelife – The Shelf team reviewed the data surrounding influencers' role in creating community health hubs on Instagram to set the tone for global downtime.
#speakup – We sifted through the data to find out what role influencers played in activating people to take part in a protest that started in Minnesota and reached as far as New Zealand.
#vote2020 – We surveyed influencers to find out their thoughts on politicians running influencer marketing campaigns.
#globalcitizen – We even worked with influencers who created pro bono content as part of a social action campaign that  reached more than 5 million Instagram users.
The shifts in influencer participation across the categories that shape the quality and fabric of daily life points to a fundamental shift in the dynamic between influencers and brands. The influencer marketing space matured in 2020. And influencers proved their intrinsic value, beyond just posting the #outfitoftheday for brands. Well done, influential ones.
👇🏽 You can grab the report by clicking that pretty button below. 👇🏽