Is PPC the Key to Super-Charging Your Influencer Marketing Campaign?
Including influencers in your social media strategy is an effective way to boost brand awareness and get valuable real-time feedback on your live campaigns. One of the tactics we use to optimize live influencer campaigns is PPC. Why? Well, it's a good way to get posts that are already performing well in front of more people. In short, PPC puts the content your influencer-partners create during your campaign to work to drive better results for your campaign. And that's exactly what I will discuss in this post.
Talk Topics:
Here's How Social Media Marketing Was Awesome… Then Not So Awesome
Influencer Marketing as a Substitute for Limited Organic Reach
Why PPC Works to Amplify Influencer Campaigns
Step-by-Step PPC-Influencer Strategy
Here's How Social Media Marketing Was Awesome Then… Not So Much
FACEBOOK DELIVERS TARGETED REACH WITH REAL-TIME ANALYTICS…
Not too long ago, the only thing brands had to worry about was choosing the best social network for their business. Not surprisingly, Facebook has reigned supreme when it comes to social media marketing.
The platform boasts and unmatched 2.2 billion active users and allows brands to create pages to build online communities and boost brand awareness. A few years ago, businesses could extend their reach and raise their voices above competitors pretty easily and quickly on Facebook. Plus, Facebook offers a cadre of suped-up targeting and analytics tools that allows marketers to reach very specific audiences to drive better engagement.
Needless to say, it was heartbreaking to marketers when Facebook's organic reach went into a drastic decline between 2016 and 2017.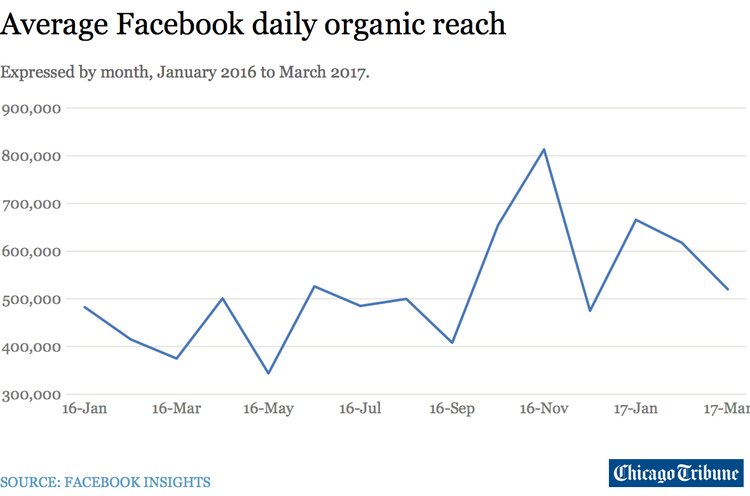 In 2018, Mark Zuckerberg announced Facebook Zero, the code name for the algorithm change that focused on drumming up more meaningful interactions for its users (i.e. way less branded content showing up in people's feeds). I included a screenshot of the announcement. As a result of this particular update, the Facebook feed now shows users more content from friends and family than from brands.
This was a MAJOR shift that affected every brand on the platform, and effectively pushed (unsponsored) branded posts out of people's Facebook feeds.
But it wasn't just Facebook making those types of adjustments. Instagram switched to a chronologically-ordered feed to deliver fresher content.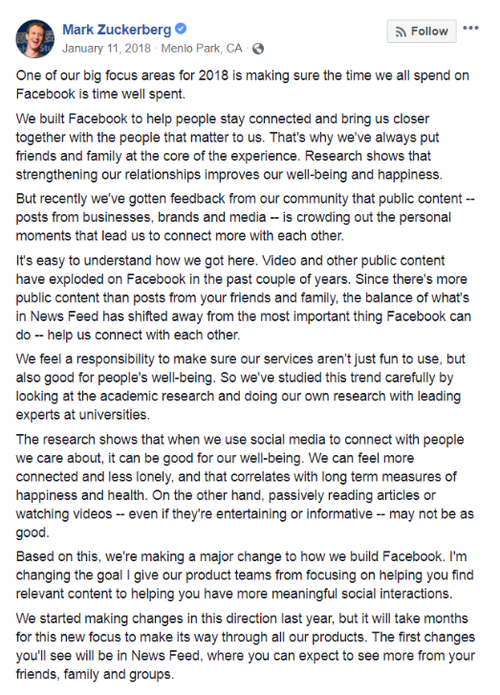 Source: Facebook
Instagram also prioritizes content to ensure users see posts from those with whom they engage most frequently on the platform. With these types of changes, the only consistent way for brands to stay top-of-mind even for their followers was to either figure out how to deliver quality content that engages their audiences on each platform or run paid campaigns.
For a lot of brands, the fix for the visibility issue was using influencers to craft smart branded campaigns FOR them.
Influencer Marketing Did Save the Day
You can say the shift in brands' ability to win with organic reach caused a gold rush for the next best thing — influencer marketing. Influencers are people who are well-liked by their followers, so partnering with influencers automatically solves the problem brands have of creating content that compels engagement.
When influencer marketing first emerged as the cure to the brand visibility problem across social media, droves of marketers entered the space with a click-and-convert mindset they soon figured out doesn't work so well in this space. In the fallout, A LOT of brands backed off from influencer marketing because they didn't really get how to structure campaigns to meet specific goals or measure the results they got.
BUT if a brand is able to get an influencer to talk about its product or service genuinely, that brand can reach thousands or even millions of engaged users. Influencer marketing provides businesses with a way around the roadblock a changing algorithm presents so they have a chance and boost visibility substantially.
And influencer marketing is growing. Between 2016 and 2017, there was a 200 percent increase in search volume for the term "influencer marketing".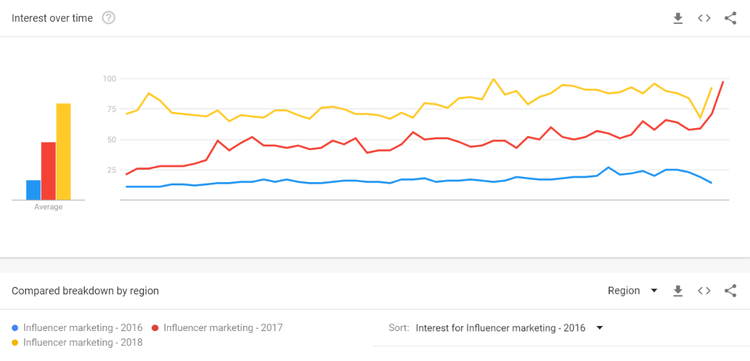 According to Smart Insights, 85 percent of marketers use influencer marketing, and an astounding 90 percent of them say it's one of THE MORE effective forms of marketing. Within the next year, expect to see influencer marketing spend surpass $8 billion.
But it's not all sunny days in palazzo pants in the influencer marketing world.
A lot of marketers who came from PPC backgrounds into influencer marketing had a hard go of it making influencer marketing make sense. While both techniques deliver similar outcomes, they work differently, and in the beginning lots of marketers made the mistake of trying to make influencer marketing work the same way as PPC. The real power is in running PPC and influencer campaigns together as part of one big, butt-kicking digital marketing strategy.
The ROI Thing Still Trips Up Many Marketers
ROI. A lot of brands and marketers still aren't sure how to measure the success (or failure) of an influencer campaign. About three in four marketers who run influencer campaigns say this is still their biggest obstacle. (I don't have the time to get into that too much here, but we just released a guide on this very topic that will demystify ROI for you. Download the guide by clicking the fancy button below.).
Wait. If marketers don't understand how to measure the ROI of an influencer campaign, why would they put more money into something when they don't know if it's working?
Well, they know influencer marketing works to increase engagement and boost brand awareness. I think the problem is they aren't sure how to shape campaigns to do anything else (again, download our guide on this), or how to build on the traction they've already gotten… and move customers further along in the sales funnel.
For instance, once the influencer campaign is over and all the numbers have been logged in whatever influencer marketing platform they used, how does the brand continue to stay at the top of their audience members' feeds without having to keep running campaigns when algorithm adjustments on Facebook and Instagram have made staying top-of-mind so hard?
(Hello, UGC campaign!)
So, is influencer marketing a one-and-done type of thing? No. It's not. So, let's get into the PPC part.
Why PPC May Be the Key to Amplifying Your Influencer Marketing Campaigns
If you've never used pay-per-click (PPC) ads in the past, then you may be wondering why you would include it in a social media campaign. You may even be thinking that people sorta hate ads so why on earth would you invest in content that clearly looks like ads. Well, do they really HATE ads? No.
People Don't Deliberately Click on Ads Anymore, Do They?
Yeah. They do. People don't mind being sold something if it's on their terms. Nearly 50 percent of people say they click on text ads, while another 31 percent say they click on shopping ads. And if you're thinking users don't click on ads in Google, stats show 63 percent of people do. Many ads even outperform organic search, receiving 65 percent of the clicks compared to 35 percent for organic results.
PPC advertisers typically earn $2 for every $1 they spend. And it's not just search ads generating results. Roughly 80 percent of B2B companies acquired customers through LinkedIn paid ads. Seventy percent of social marketers are reaching their goals with Facebook ads.
And one of the key factors for getting people to click on your ads – at least for 57 percent of Millennials – is personalization. You have to make ads more relevant. (Keep that in mind when you develop your PPC strategy.)
PPC offers some very real, very measurable benefits for influencer campaigns. In fact, one of the main benefits of influencer campaigns for many brands is that it gives them lots of user-generated content to reuse in paid ads. Pay-per-click ads can deliver the same benefits as an influencer campaign:
Increase visibility. Paid ads aren't herded to the bottom like other branded content .
Easily track and monitor your campaigns.
Retarget specific audiences. Facebook, Instagram, and LinkedIn all allow you to target relevant audiences based on their location, gender, and interests then retarget them when they click on your ad but don't complete the required action like schedule a demo, or complete a download or check out a cart.
Reach more users. You want to grab more than just the people who already know about your brand. With paid ads, you can get more exposure and reach an audience to which you wouldn't otherwise have access.
Running PPC ads to supplement your influencer campaign fortifies the strength of your influencer campaign and vice versa.
How to Create a Sales Funnel Using Influencer Marketing + PPC
What makes influencer marketing + PPC such a great combo is how well they work together. They fit together, which means implementing PPC won't be disruptive, but rather functions more as an add-on.
SET CAMPAIGN GOALS
Your marketing goals can take a number of different forms. You already know that. A lot of marketers get a little turned around with influencer marketing because they don't really know how to structure campaigns to reach specific goals.
For instance, they don't know which social media platforms to use to reach different goals (Danielle actually wrote a post on that here… and there are a couple of really good infographics in that post you can refer to if you don't have time to read the entire post).
The point is there ARE specific types of influencer campaigns to run for different types of outcomes. So, knowing what outcome you want to see is the first step in planning your influencer campaign.
GET REALLY PICKY ABOUT YOUR TARGETING
When you're managing a paid ad campaign, marketers target audiences based on factors like:
Demographics
Industry (fashion, fitness, health, etc.)
Platform (Instagram, YouTube, Facebook, etc.)
Geography
Language
The same is true of running an effective influencer marketing campaign. Campaigns have to be correctly targeted to work well. And we always suggest to our clients that they do deeper targeting based on the outcomes they want to see (which they can do on The Shelf platform).
So, in addition to the above list of criteria for filtering potential influencer partners, we further sort with criteria like family size, brand mentions, affinity, talent for storytelling, photography skills, frequency of posts, audience sentiment… Here are just a few of the criteria we've created before vetting influencers through our database.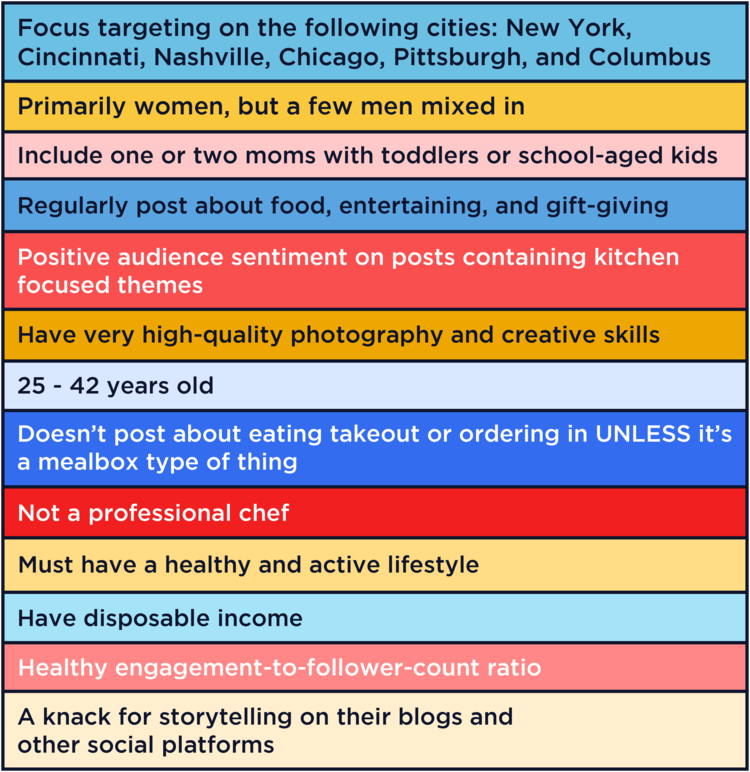 TEST YOUR MESSAGING
The key to any type of marketing is to know what you want to see happen and continually optimize your campaign to make sure you can achieve your desired outcomes. That means testing your message(s) to see which posts resonate with an influencer's followers.
Some influencers are better than others at creating content that "lands". There are influencers who rely on images, others create high-impact videos, others have a way of captivating followers with long-form text captions. So, part of rolling out effective campaigns is knowing how each influencer adds value to his or her audience and letting the influencer find creative ways to share your message in a way that's authentic to his or her own personal brand.
It also means you'll have different types of UGC that you can repurpose on your own branded channels to reach potential customers. So, provide influencers with guidelines, let them create, and watch the numbers to see which posts perform best.
PROMOTE WHAT PERFORMS, TRIM WHAT DOESN'T
Here's where PPC comes in handy. In the past, we've included PPC as part of influencer campaigns to make sure influencer posts and pins are getting as much traction as possible. For example, we could have a dozen influencers working on a campaign. As the first six influencers post their sponsored content, we monitor engagement and see how the post is performing. Influencers whose posts perform well – like, exceptionally well – are prime candidates for getting the post boosted. For posts that are under-performing, we have time to go in and fix what's not working to and in so doing ensure the content posted by our next batch of influencers is more targeted and more effective.
That's why we position this as PPC being integrated into the influencer campaign, so you're putting additional resources behind concepts that are already performing well.
IF YOU HAVEN'T ALREADY, ADD CTAS TO THE MESSAGES THAT WORK
Add an action to the posts that are working. Let's say you have a product that appeals to Millennials and Gen Z. This crowd is normally on Instagram and YouTube. So you reach out to influencers on Instagram and YouTube who also target this demographic. At the same time, you can create ads on Instagram, Google, YouTube (and even some in-app ads).
When the influencer's Instagram followers see your product, they may go to Google to search for your product or brand, which takes them to your paid search ad.
Or maybe, they see your social ad on Instagram and decide to look for your product on YouTube (the place we all go to find out how stuff works), and they find the video posted by the influencer showing how your product works.
What you're doing here is creating a funnel to drive leads towards a conversion. Plus, you're widening your reach by directing more traffic to your influencer content.
By using paid ads, you're able to measure the impact of your campaign across multiple channels. For instance, you can see conversion rates, click through rates, cost per customer acquisition, and your ROI.
MONITOR YOUR CAMPAIGNS
The performance of your paid ads and influencers will help you to learn more about your customers and their desires, which can help you to improve future campaigns.
If you want to determine which influencers are generating an ROI, implement custom URLs or unique discount codes per campaign. This will allow you to identify the influencers responsible for your increase in site traffic and sales.
You may find that influencers and social ads are the perfect tools for branding and discovery. You can use this to drive more searches and website traffic, which can then fuel your ad retargeting campaigns.
But there's only one way to find out — experimentation and lots of it. Social ads are definitely on the rise, especially with the recent announcement from Instagram.
According to an Ad Age report, there will be a new ad format for brands to play with — "branded content ads". This will allow you to sponsor influencers' posts, promoting them like they were your own ad.
Before, when you compensated an Instagrammer to promote your brand or product, they had to include a visible hashtag like #ad or #sponsored.
Like this one.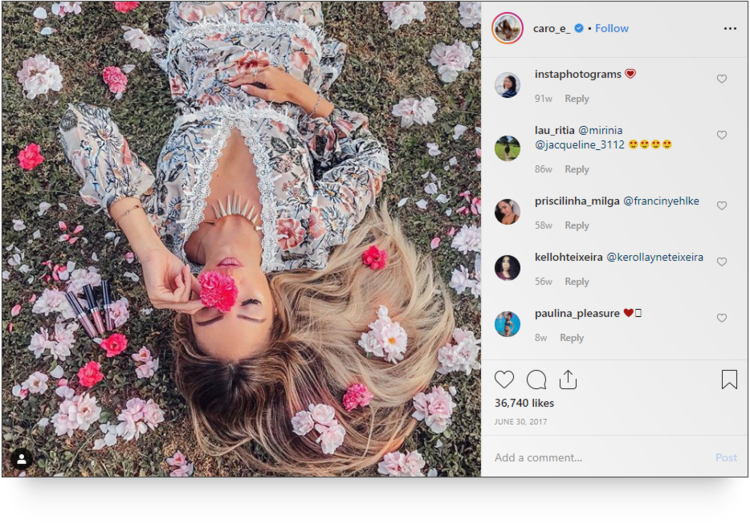 Source:Instagram
Not hiding it in the mix of a hundred hashtags. Like this one.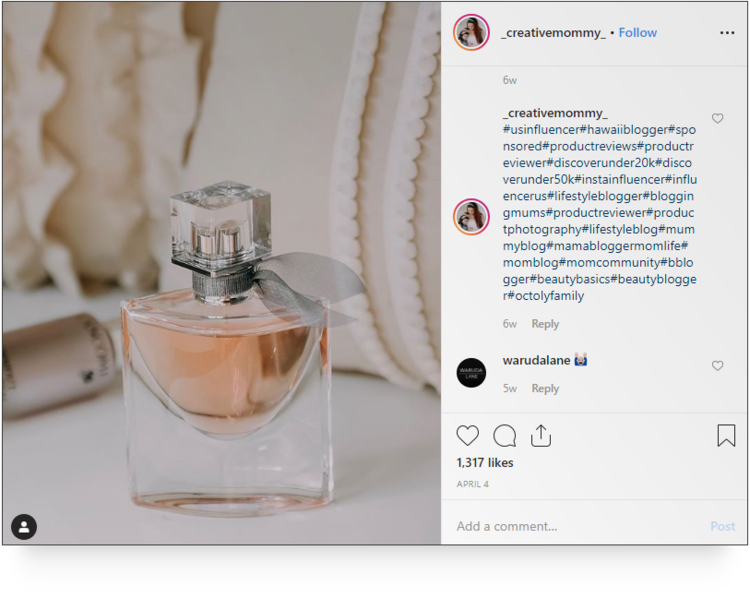 Source: Instagram
There are FTC guidelines brands and influencers must follow to stay out of trouble (and keep your posts from being ghosted).
But no more worry about FTC woes. Now, all influencers have to do is tag the brand in their post and it'll show "Paid partnership with…"
Like this influencer did.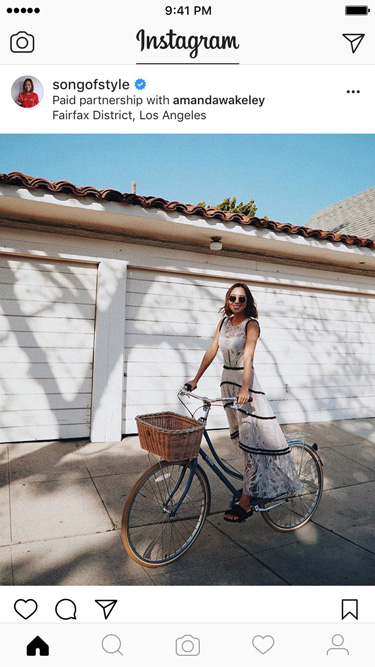 Source: Business Instagram
Both Facebook and Instagram allow you to promote the content of the influencers you're collaborating with (without needing access to their account).
Facebook has a branding tool you can use to keep track of the posts from the influencers you're collaborating with. Once they tag you, you're able to monitor their user engagement. And now that Instagram is allowing brands to create branded content ads, it's going to take content promotion to the next level.
So make sure you're ready. Meanwhile, you can start planning how you're going to tie together PPC ads with your next influencer campaign.
Don't forget — social and search ads can boost your influencer content and vice versa.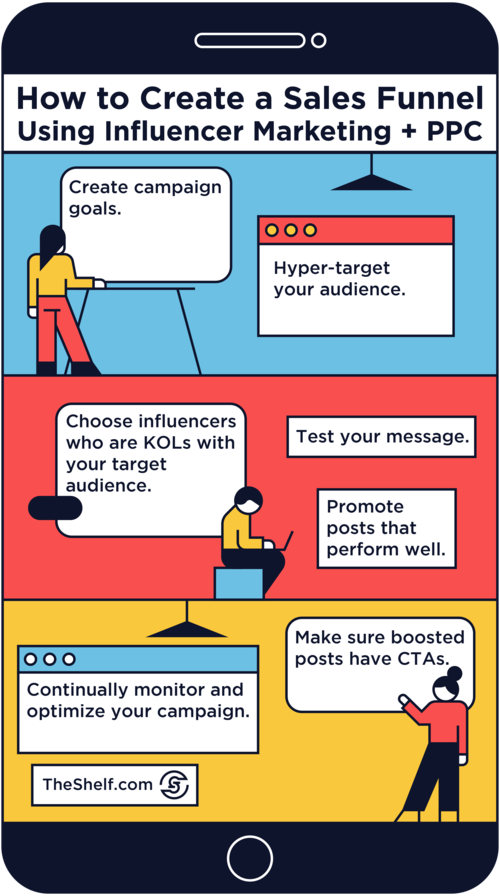 Wrapping Up
It's time to stop siloing your marketing efforts and start linking them together. Hopefully, you can now see how PPC ads are golden pieces of the influencer marketing puzzle. This is especially true now that stunted organic reach is affecting both brand and influencer content. You can use PPC and influencers to magnify your reach, engagement, and conversions.