Influencer marketing continues to grow and seamlessly integrate into our lives. But, what is it and how does it work? Is it a mommy blogger recommending a cream that reduces the discomfort of her baby's eczema? Or, is it a real estate guru talking about a new program he's offering? You might wonder how a Like on a picture turns into in-store traffic? Let's answer the question, what is influencer marketing, and explore the limitless potential it provides brands to secure the bag.
What is Influencer Marketing?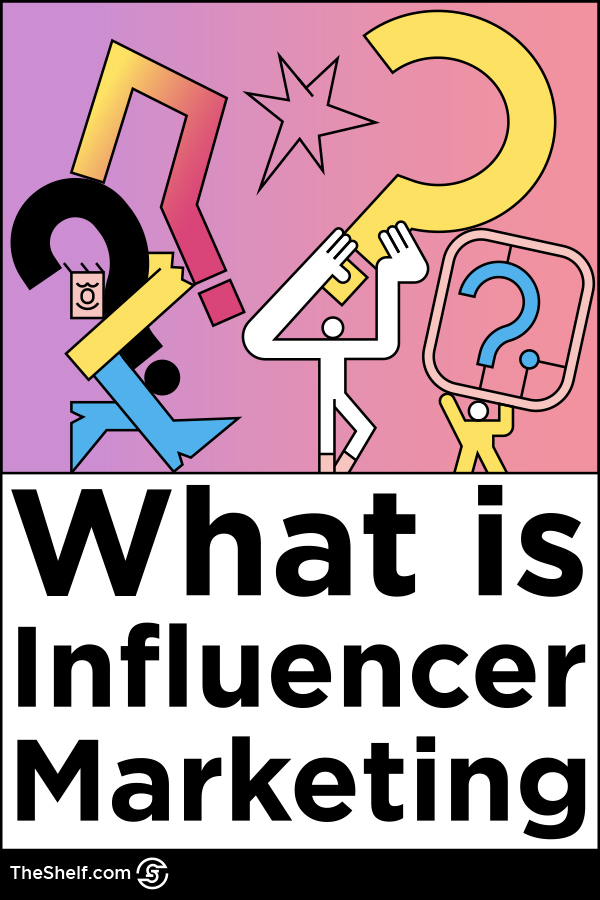 Influencer marketing goes by several different names – brand advocacy, ambassadorships, native advertising, sponsored content. If you want to cut to the chase, here's a practical definition:
Influencer Marketing is a form of word-of-mouth marketing that typically plays out on social media (like Instagram and TikTok) and search engines (like Pinterest and YouTube) wherein brands hire social media creators who have influence in specific niches to publicize the various benefits of their products and services. (That "influence in specific niches" part is SUPER important.)
The goal of an influencer marketing campaign is to find influential people to tell cool stories about your product that will compel other people to take a specific action.
An influencer marketing strategy is all about publicizing authentic experiences with unbiased people who're relatable. Whereas traditional advertising focuses on branded, polished content, influencer marketing at its finest won't even look or feel like marketing.
So, How Does the Influencer Fit In, Exactly?
What an influencer does…The job of an influencer is to help you (the brand) win genuine interest in your product. They spread the word about your product in a uniquely creative and unbiased way. As a result, influencers are really good at getting eyes on your product – the same eyes of the people who are conditioned to completely ignore traditional advertising and who may be paying folding money 💵 to have ads blocked across their devices. Score!
Content creators are everyday people who have an interest in promoting your products. Not only that, but they're expert storytellers. So, the primary value an influencer provides to a brand is that they organically have the one thing all brands want: the attention of a target audience.
Working with influencers… To partner with them, you have to negotiate a bit. Sometimes, convincing an influencer to create content for your campaign is a matter of providing them with free products. About one in three brands run their campaigns by offering free products. But most content creators will require a bit more in the way of monetary compensation.
Who are these angels? An influencer can be anyone, really. They're working moms who share their favorite household products on Pinterest or IG. They're your fave barista posting pics of their coffee art. They're dads who have a knack for capturing the world's attention on TikTok.
And brands can see their value.
Good example: You may be familiar with the actress Jessica Alba and her brand The Honest Company. In 2020, when COVID-19 started to spread, we were already in the process of building a campaign out for Honest Co. And like most marketers running campaigns at that time, we had to pivot.
Honest paused all of its social media marketing to focus on serving communities hit hardest by the pandemic, providing diaper donations to those in need. The Shelf team rallied the campaign's diverse pool of influencers to create impactful content that would resonate with moms from all different walks of life.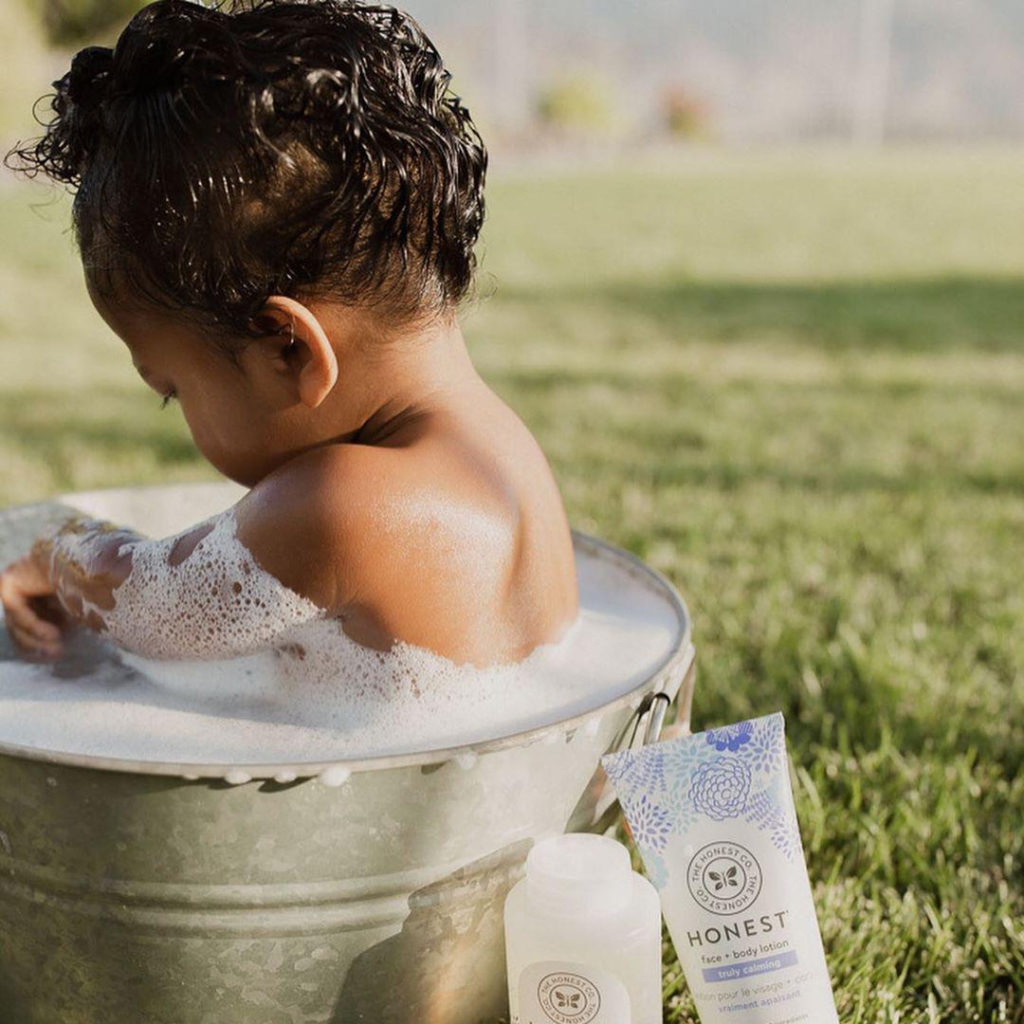 Because Honest had strong guidelines for how the content was to be produced (not just because of the brand's image, but also because a deadly pandemic was raging), there wasn't TOO much room to get crazy when shooting the product.
The picture above is from the campaign with an influencer by the name of Kay Kroshus. We loved how Kay created something in a completely different setting but with the same message as the rest of the Honest influencers. This is the value of influencers and influencer marketing. We hire who we hire: for their creativity, professionalism, and ability to produce things that are out-of-the-box.
Actually, you can check out the official influencer marketing case study for the Honest campaign to see the different ways creators presented the same message in a variety of visual styles.

We dropped even more cool insights into the download.
Click to view this guide as a PDF
The Current State of Influencer Marketing
Fewer people are asking what is influencer marketing and more are buying into the effectiveness of influencer marketing. Influencers are making consumers feel heard, and many are starting to take the leap of becoming more influential than traditional celebrities or even your close friends.
According to Think with Google, 70 percent of teenage YouTube subscribers are relating to the platform's creators more than celebs, while 4 in 10 millennials believe their favorite creators understand them better than their friends. The world has come to depend on influencer recommendations as the industry keeps shifting to accommodate the exponential growth of social media.
Other platforms like TikTok have released a funding system to incentivize and support their creators, while other systems like Patreon help these individuals make their online presence a full-time job.
Brand deals, sponsorships, affiliate marketing, and collaborations are just some of the ways that brands are working with influencers to get their product or service out into the world. There's a niche for everything, so stay open and prioritize your influencers as you harness this growing marketing solution.
The Goal of Influencer Marketing
All of influencer marketing is meant to cut through the noise of ads that are getting skipped and content that's unrelatable. Creators have interested communities that are engaged and looking forward to glimpsing into their lives. It's the marketing solution leading the charge that can help you boost sales.
The process specializes in getting your product or service in front of the right eyes and ears. This makes planning critical as you select influencers as well as platforms to help you find your audience. All the moving pieces are meant to come together and help you build a winning campaign that meets your campaign goals that should grow your brand.
Ultimately, these campaigns can massively increase your ROI. According to the Digital Marketing Institute in 2020, $5.78 was earned on every dollar spent on influencer marketing campaigns. The industry continues to grow, which is why we at The Shelf keep sharing information and helping brands not get left behind.

RELATED POST.
2022 Influencer Marketing Best Practices
The Benefits of Influencer Marketing
Harnessing the power of influencer marketing isn't just about getting a leg up on the competition, but rather a staple in marketing strategies. If you're an active member on social media platforms then you're familiar with the feelings that can come up when seeing creators you like or the desire to look to them for guidance in a particular niche. It's just effective!
Time and Accessibility
People aren't consuming media according to a broadcaster's schedule anymore. We now consume media how and when we want to. These changes mean skipping ads.
Influencers don't interrupt because, unlike advertisers, they don't have to wait until they have a captive audience. When an influencer's reader or viewer lands on their site or social page, the consumer is coming there for a specific purpose – to be influenced. Not to mention, this marketing form is often more affordable than many traditional approaches.
Authenticity and Relatable
Part of the advantage brands gain by working with influencers is the loss of control. Let's face it, big companies are slow to latch on to emerging trends. And if they were calling the shots with influencers, it would be more bad commercials and more hit-and-miss print ads.
Modern influencers are taking risks and changing the way we consume for the better. You don't have to ask them what is influencer marketing, they live it out. Check out how these two TikTok influencers both represented two brands: Target and Bang Energy.
They're entertaining and often don't put the product as the center of the video, but more like an enhancing element that catches your attention positively.
Targeted and Expansive
Influencers have the ability to reach a huge variety of audiences because they each have unique opinions and approaches towards their lifestyle and the products they choose to incorporate. They have an engaged community that they have come to know in as intimate a way you can online.
Influencers make their content personal. Open you and your brand up to growing and expanding your audiences alongside influencers. Use this checklist to help you build the perfect lineup of creators for your brand to maximize the benefits.
The Basics of Building an Influencer Marketing Strategy
Successful influencer marketing needs a strategy, and, more importantly, goals. You might just want to get the product in front of consumers or possibly find a way to increase traffic. Whatever the case, proper planning can help you achieve your marketing goals.
Set Goals
Your campaigns should be custom-built, and your desired outcomes affect the structure. There are three primary types: brand awareness, content, and traffic/clicks. The content itself also comes in different forms such as sponsored posts or online events that match your objectives and influencer's strengths. Your goals act as a guide for all the marketing decisions that you make thereafter. Check out this comprehensive guide to continue forming your strategy.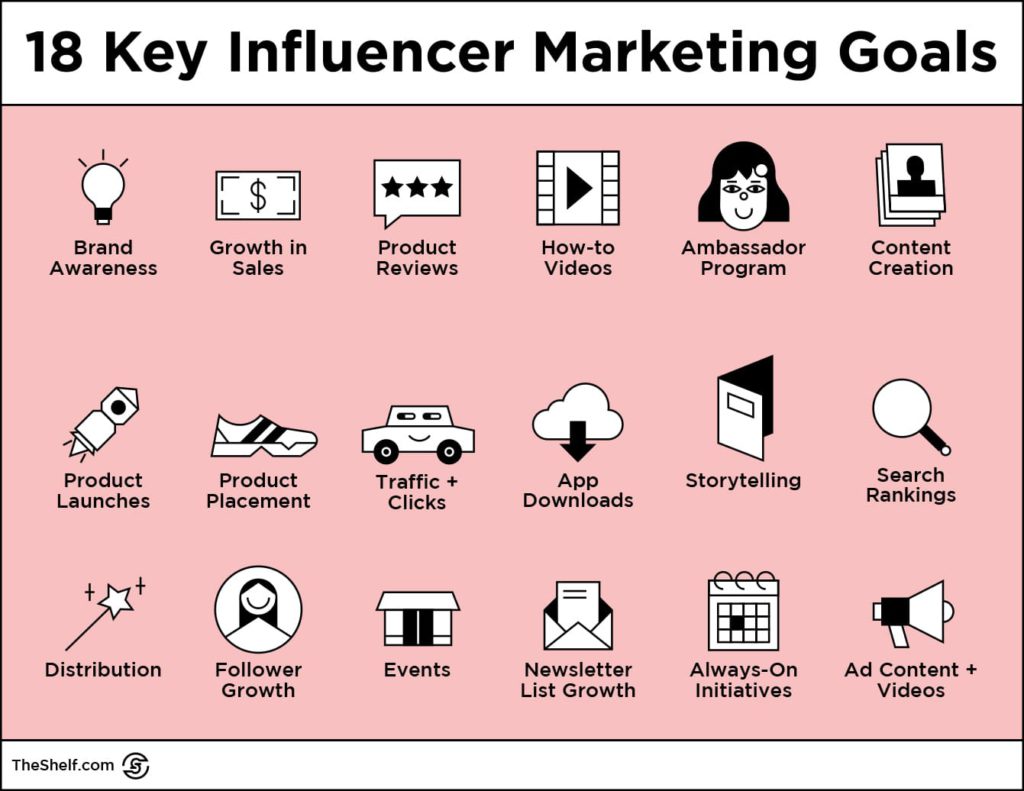 Find Your Platforms
There are several platforms that can help you take your influencer marketing strategy to new heights. You might use Facebook to target a more mature demographic, while TikTok might help you reach a younger one. It's up to you to decide if your potential customers are browsing Pinterest or sneaking in podcasts in between meetings. There are many nuances to determining what to include in your campaign, so look at this guide on platform selection or reach out to our team.
Select and Connect with Influencers Outreach
You best believe we have a guide for influencer selection, too.
We place a lot of importance on this process as we carefully review influencers and understand the factors that matter in relation to your influencer marketing campaigns. It can make or break your strategy.
There are various tiers depending on the influencer's following which rangers from nano-influencers all of the way to celebrities. Some key indicators to use in this process are age, previous partnerships, audience sentiment, lifestyle, and recent posts. The list goes on as you determine which influencers are going to help your brand shine for the perfect marriage.
Now that you've selected your champions, you can connect and negotiate with them and build a partnership that benefits you both. This might mean free product or a long-term agreement with various milestones or possibly compensation based on content performance. Use some of our templates as you start navigating these conversations.

RELATED POST.
17 Key Influencer Marketing Trends to Follow in 2022
How to Track Influencer Marketing Campaigns
There's no cookie-cutter method for handling 50+ influencers, each with their own platforms, ideas, styles, and requirements for entering their domain. When you enter their world, you play by their rules, at least to an extent. So, when we see marketers jumping into this space, they often find they don't really know how to leverage it.
Influencer marketing is unique in its nature. For starters, you'll be working with influencers. And just like their extremely diverse styles and audiences, you'll encounter that same level of diversity within their work styles. You'll get presented with various pricing structures, payment processes, time frames, and attitudes. There aren't always guarantees. And the process, as a whole, can be messy.
But, this messiness is the entire reason WHY influencer marketing works so well. It wouldn't be effective if it wasn't organic! So the messiness comes with the territory. Plus, the mess is being cleared with different systems on all fronts like the social media platforms and third-party brands adding ease to seamlessly documenting the numbers.
Still, some brands choose to estimate the analytics by comparing the influencer's past performance, or will even ask for a report after the campaign within the contract. Or, there are companies like us that work as the middle man for tracking all of the details to help you accurately measure your progress and overall success.
Platforms like ours, The Shelf, will streamline as much as we can so you don't have to! Plus, we're totally great with targeting down to the finest nuance…which, in the end, will give you better ROI. We also offer a wide range of insight for those looking to start their first campaign or need a bit more information as they find their confidence in building an influencer marketing strategy.
Keep checking out our guides and using our blog as a resource for starting your initial campaign. We can teach you everything from influencer pricing to outreach.
Wrapping Up
Influential people have been around since the beginning of…well, the beginning of people. The only difference between influential people from back in the day and the influencers of today is internet access. When you go online you are able to access the wide network of influencers from far and wide.
Influencer marketing comes in many forms. It's becoming essential and requires a level of detail and openness to best work with creators. The potential is just as limitless as the diversity in campaign structures and influencer options. It's time to combine their voices with your brand's voice to increase your ROI and grow your marketing efforts in BIG ways.
So, now that you're up to speed and know what is influencer marketing, you can start influencer marketing! Luckily, our influencer marketing services can help you run campaigns shaped by data-driven insights.