Need to get buy-in from the higher-ups in your company? That's a situation most marketing managers can relate to. Explaining the value of an intangible is already challenging without the constant push-back from your CMO. Unfortunately, it's a part of the role, which means you need to pull yourself up by the bootstraps (again) to convince the CMO to provide you with an influencer marketing budget.
But don't worry, we've got your back. Let's review some of the top objections CMOs have when presented with influencer marketing budget requests and how to respond.
Why do we need an influencer marketing budget?
A solid question deserves a solid answer. Before jumping into the numbers and reasons, use a little FOMO: 74 percent of CMOs increased their social media marketing, and 65 percent planned to roll out full or pilot influencer campaigns. Not with meager budgets either — roughly $6.5 billion went toward campaigns in 2019.
So the question is: Why are they throwing money at influencer marketing and your CMO isn't? Something for them to ponder as you roll out the following stats:
80 percent of consumers purchased a product after an influencer recommended it by clicking on a link or image they shared.
66 percent of buyers say social media plays a pivotal role in impacting their decision to purchase from a brand.
Half of consumers visited a website to buy a product or service after watching an influencer's Instagram Stories.
And while you're at it — point out that "influencers" aren't just celebrities with household names. In fact, the ones with the biggest impact are the ones with smaller, but more dedicated, fan bases. Micro-influencers have tight-knit communities, making them a gold mine for the right brands.
So, it's more about finding the right match than going after the influencers with the largest following. Not only that — influencer marketing works at every stage of the funnel. Now you're talking CMO language, and that's what they like to hear.
How will influencer marketing help our growth?
If your business isn't growing, then it's dying. Maybe that's a bit of an exaggeration, but leave it up to some execs, and this is the profound truth. So, you'll likely be at the other end of this question when you bring up establishing an influencer marketing budget.
The best answer is to point to real-world case studies proving the outcomes of influencer marketing. For example, take our client KIDZ BOP (only the coolest kid-friendly album featuring renditions of today's most popular music).
Our influencer marketing agency used a strategy that increased the brand's visibility substantially. Not only did one of their Facebook videos go live with over 370K views, that campaign reached more than 3.6 million people. The Instagram engagement was also impressive at 2.3%. Actually, you can check out the KIDZ BOP case study here.
Finding testimonials like this helps CMOs visualize the possibilities of influencer marketing. And it may even get you the buy-in you're looking for.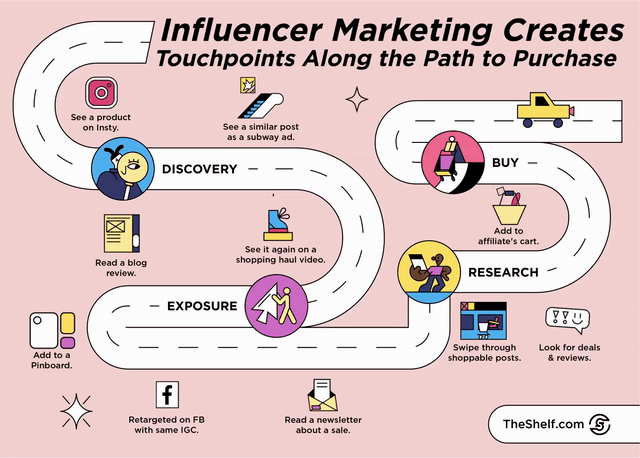 Why not just run targeted social media ads?
Why would you hire an influencer marketing agency? Why not just run ads? To be honest, this question makes sense. After all, social media ads are delivering impressive results for brands. They're highly targeted and get clicks from your target audience. So, why not focus on targeted social media ads and forgo using influencers altogether?
Sure, social media ads build awareness and may even garner clicks and purchases. But it's the influencers that drive conversions in droves. With the right influencers, you can convince potential buyers to become new (or repeat) customers.
Seeing an ad isn't as convincing as getting a product recommendation from a person you trust. And this is why combining social media ads with influencer marketing is the sweet spot. Most marketers know the power of the trust factor and are dedicating 49 percent of their budget toward micro-influencers.
You can turn influencer marketing Stories and posts into ads you promote on Facebook, TikTok, and wherever else your prospects hang out.
This is what we did with KIDZ BOP, and saw exceptional results (as I mentioned👆🏽). But what's one case study? A good CMO will want to see more than one to prove it works consistently.
So here's another for you.
In the #MoosejawMadness campaign for Moosejaw, we created dozens of scroll-stopping, shareable posts that captured attention from 37 influencers. But they didn't just share branded content — they created their own #MoosejawMadness content using photos and captions.
The result: nearly 30K engagements on Pinterest alone.
We targeted influencers on the West Coast, where Moosejaw was building awareness. So, if your CMO's worried about targeting issues, there's a way to find influencers based on various attributes (location, industry, audience, etc.).
How much does influencer marketing cost?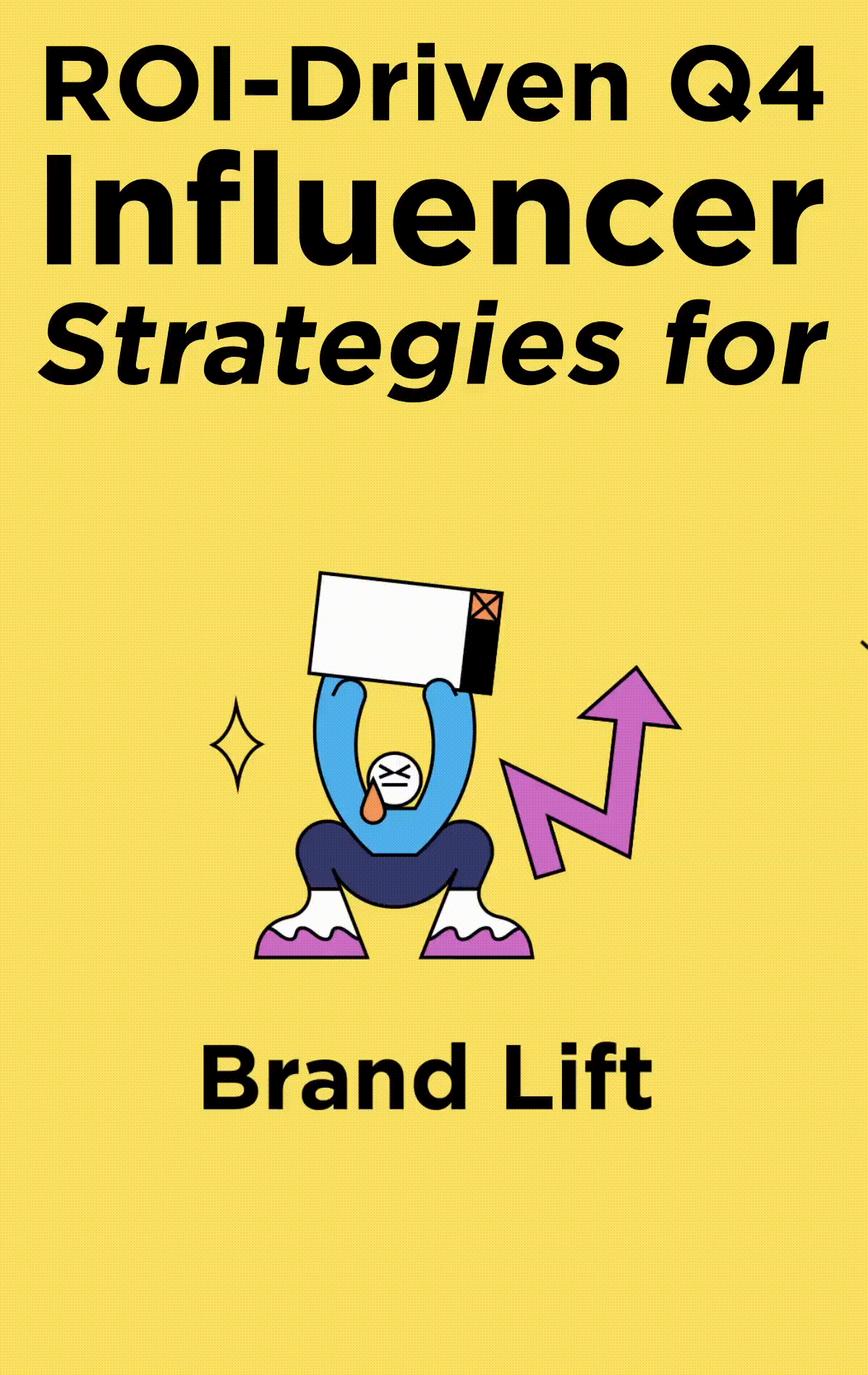 Here's where things get tricky. Coming up with your influencer marketing budget request needs solid numbers. But without past experience and a network of influencers, you'll have more of a ballpark figure.
That's because the answer to this question is a common one in the marketing field: it depends. There are several factors that determine influencer marketing costs, like:
Size of the influencer (determines demand and potential results)
Engagement rates (the higher, the better)
Social channel or platform used (some see more engagement than others)
Type of content (videos take more effort to produce)
Industry of the influencer (riches are in the niches)
Exclusivity of the deal (want them all to yourself or will you share?)
Targeting influencers with micro, niche communities will be cheaper than chasing after a celebrity. But if you're looking for exclusive deals, then prepare to pay higher.
Costs can be anywhere from $100 for a post to $10,000 for a video and beyond. So, the best way to approach this is to build an influencer marketing strategy that fits your brand and audience. This way you're partnering with the right influencers for your marketing goals.
From there, you can dedicate a percentage of your budget towards influencer marketing. A 2021 report from Influencer Marketing Hub shows:
49 percent of brands spent $10k/yr and under
23 percent of brands spent $50k/yr and under
9 percent of brands spent over $500k/yr
Apparently, something's working because an overwhelming 75 percent of brands plan to use influencer marketing in 2022. And another 68% plan to increase their influencer marketing budgets this year.
Even more reason to light a fire under your CMO.
Get your CMO to make it rain on your influencer campaign
If your CMO loves facts and numbers (quite surely, they do), then they'll appreciate the information in this post. But this is just the tip of the iceberg. There are other objections they may throw at you before making it rain.
Thankfully, we have the information you need right here.
Grab our eBook "How to Get Buy-In from Your CMO" to learn how to block all their shots and win MVP of the marketing department.