It's time to bring those holiday influencer marketing campaigns on home. But it's also time to set your sights on your 2022 social media campaigns. We wanted the December 2021 social media calendar to be filled with hashtags that would help get you in front of different segments of your target audience. Plus, you get a solid helping of marketing tips and ideas.
Passively Woo Your Audiences with Last-Minute Roundups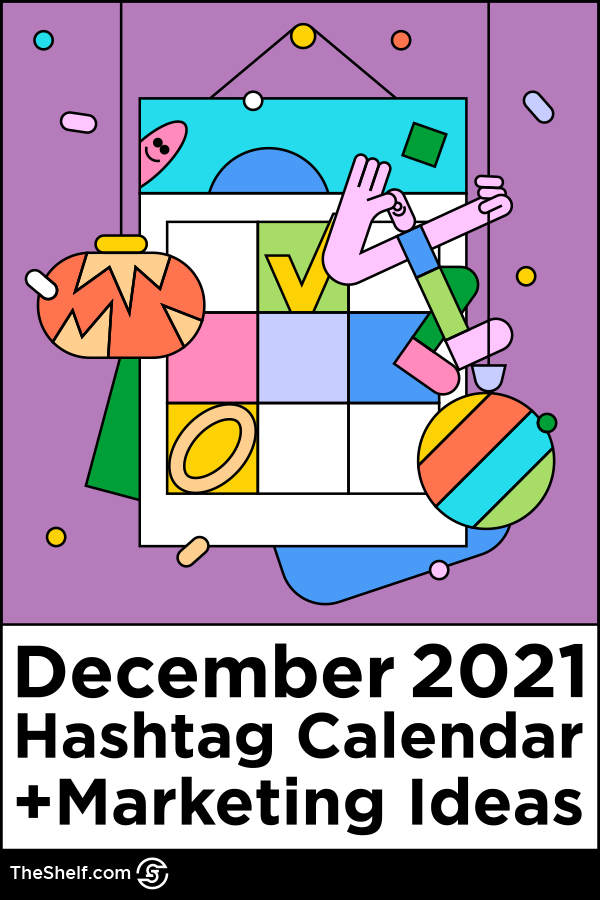 According to the National Retail Federation, 49 percent of consumers started their holiday shopping before November 1st. Take note of those November shopper behaviors. They'll help you determine how to engage customers in December.
One way to stay on people's radars during the holiday shopping season is to insert your product into roundups. Believe it or not, major publications start sourcing brands for their holiday roundups as early as July. Bloggers, on the other hand, are usually publishing their roundups starting in November.
But you can still grab the 51 percent of shoppers who haven't started shopping by creating a little last-minute magic. Look for publications and bloggers that have traditionally published holiday guides with fall a release. THEN seek out last-minute holiday gift guides that come in December.
You can also create roundups of your own that find clever ways to embed your product. One important thing to do this month is to shape your campaigns to serve double duty as holiday + 2022 pushes. You don't want o drop off people's radars on December 24th.
December Social Media Calendar – Holidays Worth Noting
The arrival of December will bring with it some pretty interesting hashtag holidays that are perfect for your social media content marketing, including:
Safe Toys and Gifts Awareness Month
Military Family Appreciation Month
Kwanzaa
National Human Rights Week
Bill of Rights Day
Super Saturday
St. Nicholas day
Go Caroling Day
Take a look at the December 2021 social media calendar below and feel free to embed it on your website using the embed code under the calendar.
COPY and PASTE THIS 👇 CODE to EMBED THIS ☝️GRAPHIC.