Because the content creation economy is still a new online phenomenon, there aren't a lot of standards or "normals." Plus, the industry's exponential growth makes keeping up a challenge. Whether this is your side hustle or full-time gig, you can make big bucks as an influencer. Here at The Shelf, we want to help you do that. Let's dive into content rights and monetization.
If content creation is in your future (or present), you want to protect and value your work as you collaborate with brands, make deals, and sign contracts. Content monetization is the name of the game. It's how influencers are able to make an income. On the other side of that coin are content rights. They ensure no parties are being taken advantage of in the influencer economy.
Understanding content rights and monetization is essential to a successful influencing gig. That's why we compiled this guide, to help you create with confidence as you level up your work while keeping it safe.  
So, What's Content Monetization?
The content you create gets consumed by viewers. Content monetization is the process by which you make money off that content and those views. Depending on your approach, your payments can come from third parties like brands or directly from the social platform your content lives on.
For example, you can receive payment from YouTube when people watch your videos if you're eligible for monetization. Or maybe you partner with a brand and post a sponsored reel on your Instagram that promotes their new product launch in exchange for a fee.
Who Owns the Sponsored Content You Create?
Lucky for you, the copyright goes to the creator in America when it comes to both user-generated content (UGC) and sponsored content. However, that's not to say that people won't try to use your work for their own benefit.
This is why it helps to set clear guidelines and have both parties sign a contract that ensures everyone benefits while upholding your content rights and protecting your work. This way you can outline whether a brand can use your content on their website or in their marketing materials after you publish it on your account.
What Does U.S. Copyright Law Say?
According to U.S. Copyright Law, ownership goes to the creator, even if the content was sponsored. Intellectual property may not be something we associate with social media, but your work deserves credit, protection, and compensation.
Other countries like Japan have copyright laws that protect creative expressions without the creator having to register their work, making it illegal to share any copyrighted material that isn't yours or without the rights holder's permission. Places like Australia also require permission from the creator or a license to use it as their own. If you're an international creator, be sure to check in with the copyright law in your country to make sure you can take the steps necessary to ensure your work is protected.
While the enforcement or punishment may vary from country to country, you have content rights that should be honored. If someone downloads your work and shares it as their own, with or without linking the original post, it can be copyright infringement if they don't have your permission.
You can transfer ownership rights in your contract, as well as explicitly describe the ways the brand can utilize your work. Be clear on your value and what you are and are not okay with when it comes to the usage of your content.
Rules For You to Follow
Cool, your work is protected. Now what? You may be wondering if there are any rules you need to follow. Along with avoiding copyright infringement in your own work, there are different rules and regulations that you're going to want to abide by.
First, make sure you understand the restrictions surrounding the platforms you use so you can avoid your work being taken down or flagged, which can lead to your account being suspended or removed.
You also need to adhere to FTC guidelines. While they may not be regularly enforced, you can avoid potential complications by following rules like visibly tagging sponsored content as a paid partnership.
Why Content Rights Matter
It doesn't matter whether you're a seasoned veteran in content creation or an emerging micro-influencer, there are rules in place to protect your hard work. This maintains the value of your content without having to sacrifice the rights to your work.
Content rights can also ensure transparency for consumers so content isn't being presented as someone else's when it's not, or not being labeled as sponsored content if there was an exchange of money.
Knowing your content rights and being clear with brands and consumers helps you advance your career without falling into common legal pitfalls. Now that you know the rules, how do you start maximizing your content monetization?
The Top 5 Paid Creators
Here are the top five TikTok influencers that figured out how to optimize their income as online creators, according to Influencer Marketing Hub in 2022. This can hopefully show you what's possible and inspire your efforts as you continue to grow.
Charli D'Amelio
Known globally for her dancing videos, Charlie D'Amelio's estimated annual earnings are $17.5 million. Her income has surpassed many big-time CEOs, raising the possibilities for creators.
Dixie D'Amelio
Charli's sister, Dixie, is on a similar path making roughly $10 million a year. She's moved into the music industry and continues to release songs and viral videos.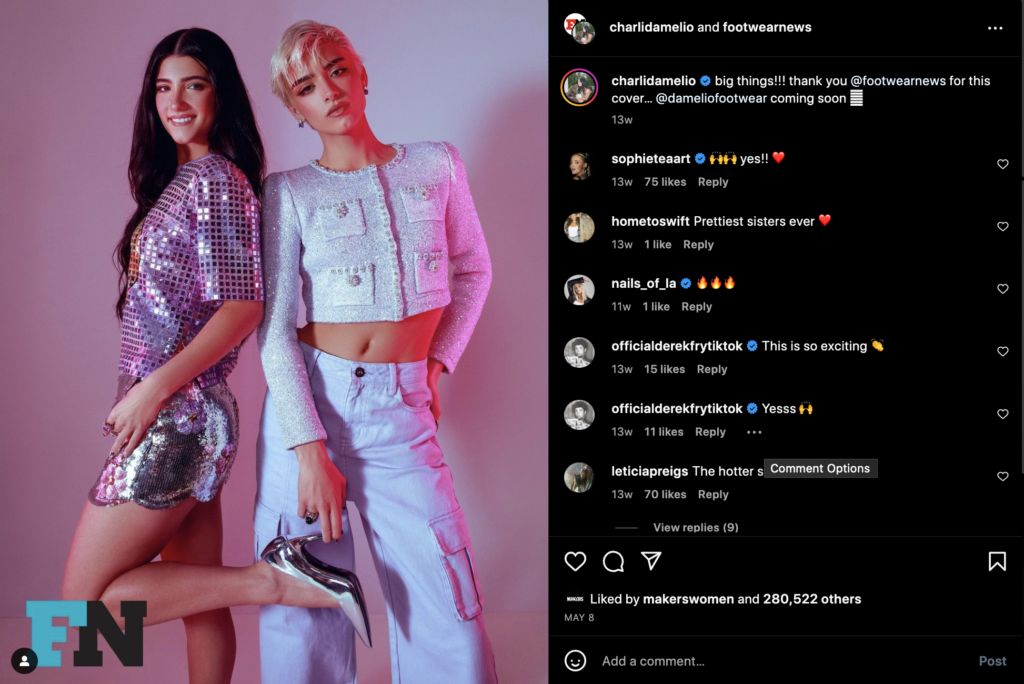 Addison Rae
Addison gained popularity for her TikTok dances and now makes a yearly income of $8.5 million. Her efforts have garnered several brand partnerships along with Netflix and entrepreneurial opportunities.
Bella Poarch
Bella first got her start with lip-syncing videos that now earn her $5 million a year. She's partnered with eSports in live streams and gaming, along with releasing music.
Josh Richards
Like many TikTok success stories, Josh uses a diverse range of the platform's features such as dancing trends and lip-syncing to gain his following that had led him to make $5 million, yearly.
Kris Collins
Kris makes videos that make people all over the world laugh. The possibilities aren't just endless, they're profitable, especially for Kris who brings in an annual salary of $3 million.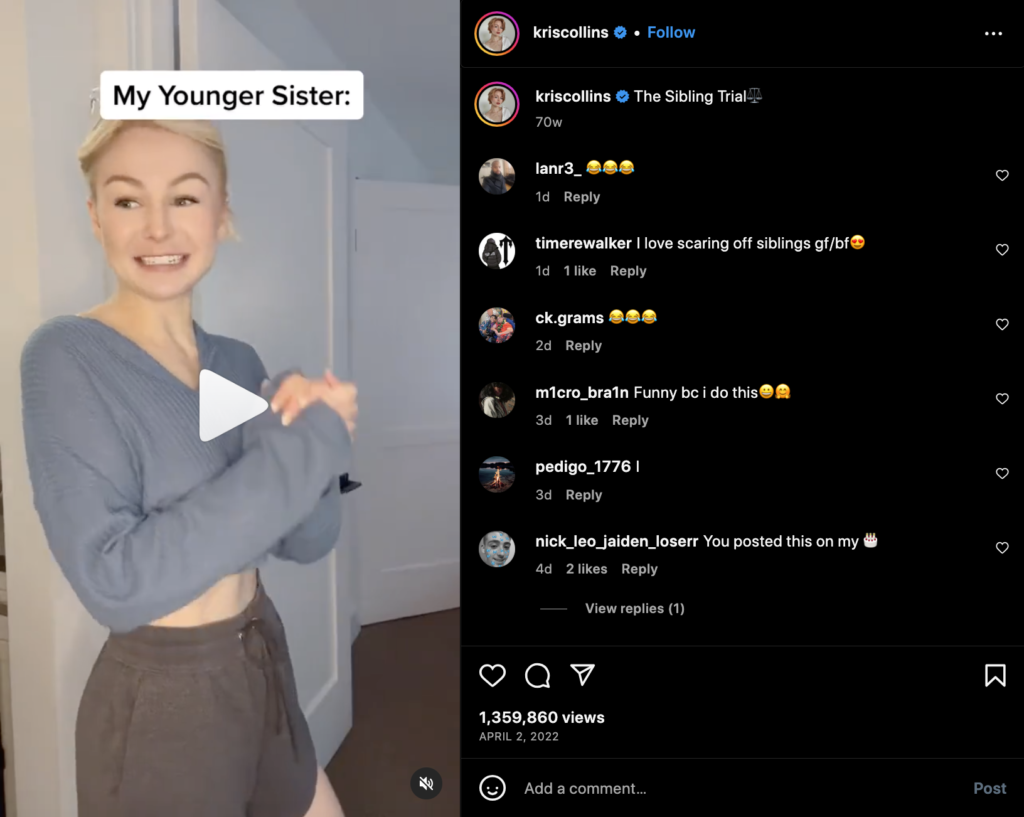 No matter your niche or interests, there is money to be made in the creator economy. And it seems there will be for years to come. The options for content monetization continue to diversify as the influencer marketing industry grows to $21.1 billion this year. 
How to Make Money as a Creator
So, how are the influencers monetizing their work and scaling their incomes? There isn't just one way to do it. Everyone from bloggers to Twitch streamers can capitalize on their valuable content.
Sponsored Content
One of the main ways that influencers are able to leverage their work is through sponsored content. This approach involves partnering with a brand and determining expectations, deliverables, deadlines, and, of course, payment. Don't forget your content rights and set clear, written guidelines about how your work can be used or repurposed.
There are few standards when it comes to brand payments. Rates depend on elements like your engagement, experience, or following. Business Apps shared a 2022 rate sheet for Instagram that lays out averages for nano-influencers as $10 – $100 while mega-influencers or celebrities with over 1 million followers are charging upwards of $10,000. That's just a taste of how influencers are negotiating their fees.
When it comes to setting rates, be sure you have a carefully-constructed influencer media kit. This should include a listing of your offerings and how much they cost to accompany your brand deal negotiations. 
Become an Affiliate
Ambassadors or affiliates are typically influencers that are long-term supporters or advocates for a particular brand. Instead of receiving payment for posting a single piece of content in a campaign, you receive a percentage or lump sum for every time a consumer uses your link or code to purchase the brand's product or service.
This could look like using your fashion affiliate link in your bio and directing your followers to check out your favorite pieces, or posting an article or video with a trackable discount code so your community can save while you receive a portion from the sale.
Leverage Platform Features
Social media platforms are offering new and fun ways for content monetization. TikTok pays eligible creators through their Creator Fund. Plus, creators can receive live gifts that viewers can buy and send to you in real time. Instagram also utilizes lives as a way for watchers to send badges that are worth money.
Sell Other Types of Content
As an influencer, you act as your own brand, which may mean you want to sell something beyond your content. This could mean an e-commerce business with your own merchandise or even online courses and coaching services that help people grow their own followings. Imagination is your only limit when it comes to content monetization.
Now that you know how to make money as a creator, you can find the strategy that best serves you.
The Best Platforms for Monetization
The possibilities are endless when it comes to monetizing your social media accounts. Determining which platform will yield the biggest return can be tricky. We can help.
Some social media platforms pay you to post content on your account with them. TikTok, YouTube, and Pinterest are some of the few that have funding or options where the company pays you as the influencer to create content or run ads.
However, this is just one revenue stream as we've discussed. If you can easily find and grow your audience on Instagram, then this is your best platform and may be an opportunity for sponsored content. Or, maybe you're an emerging gamer on Twitch who's an affiliate for game companies and uses Patreon so your followers can monetarily support you.
Carefully consider your talents and where your ideal community is spending time online to help you cultivate a content monetization strategy that's specific to you and your strengths.
The Best Type of Content to Make for Monetization
High-quality, valuable content always wins. However, there are certain types that may make it easier to monetize and scale your work.
If you excel at telling visual stories through your well-edited photography on Instagram, then capitalize on this content type. Or maybe you're great at conducting interviews or using your voice to connect with your community. That would make podcasts or TikTok a better medium for content monetization.
Consumer attention spans are rapidly shortening, and the world is moving further into visual consumption over reading long-form content. We're already taking it to more experiential levels. Virtual reality's estimated market size in 2020 was $4.42 billion. It's projected to hit $84.09 billion in 2028. 
Try to play to your strengths and consider leveraging the increasing demand for visual and experiential content.
It's Time to Monetize and Value Your Work
You bring value to the world. Your content should be treated as such. Save and share this article for inspiration and guidance when it comes to protecting and leveraging your work. 
We also help you kick-start your content monetization journey while maintaining and protecting the value of your work. Our experience and brand connections make it easy to pair you with aligned campaigns so all parties win. Join our Influencer network today!
---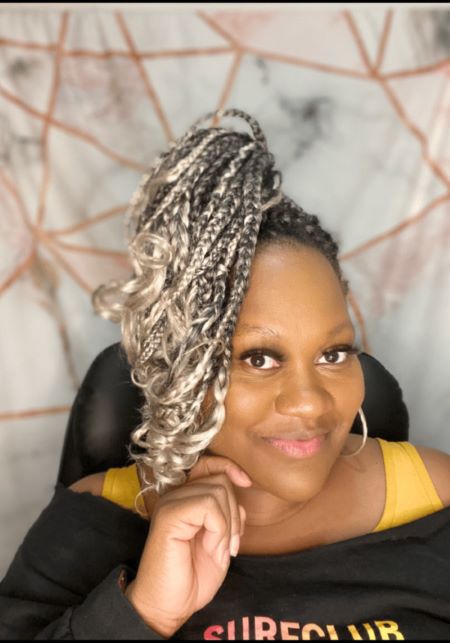 ABOUT THE AUTHOR
Lira Stone | Effective, Magnetic Strategist
For over a decade, my focus has been ensuring that professionals stay ahead of the curve in the most time-efficient, task-prioritized, and stress-free manner possible. My extensive experience has equipped me with the knowledge to design a concise, company-culture-relevant, methodical approach to internet sales and marketing.
---