SEO plays a major role in how often people are able to find your blog and especially your online store or boutique in search. As a main driver of traffic, and therefore potential followers and customers, it's critical that you don't get lost among your competition. So, when it's time to update your site (and that times rolls around more frequently than you probably think it does), there are some important search optimization things you need to consider… like page speed, image optimizations, and blog content, ALONG WITH the technical updates to page and site structure.
The good news is every one of these small updates can help get your blog or store in front of the people who want to buy your products and keep you on their radars. So updating is CRUCIAL to the success of your business.
5 Ways Bloggers and Fashion Affiliates Can Optimize Their Blogs and Online Stores to Get Better Search Rankings on Google
Update #1: Site Speed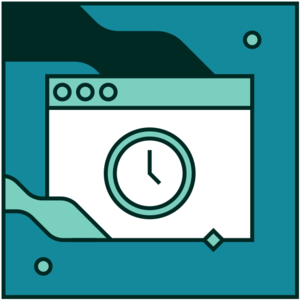 People aren't super patient when it comes to waiting for web pages to load. So, a slow site often results in potential customers clicking away from the page – even when they've already clicked a link – before they can even make a purchase.
In fact, on Mobile, Google found that at 3 seconds, the probability of a bounce is 32 percent, and at six seconds, that increases to 110 percent.
While page speed has been a critical ranking factor for e-commerce sites on desktop, it's now being given even more weight from Google when indexing sites for mobile search. Your goal should be for the site to load in less than 2.5 seconds on Mobile—see the screenshot below for the load time and score from Google's Test My Site tool.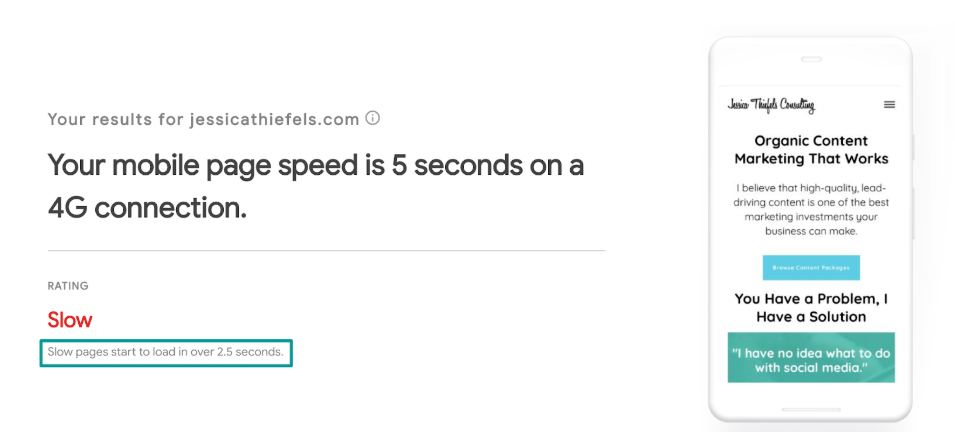 To test the speed of your site's pages, start with a speed test tool. Google's pagespeed tool is the go-to for marketing professionals and provides clear and actionable tips for speeding up your site for both mobile and desktop.
Instead of aiming for a load time, in this case, you can aim for getting as high of a score as possible. The report will give you a score out of 100 and tell you what changes you need to make, like improving caching, reducing the load of time-intensive features, or eliminating render blocking resources.
Once you've made changes, you may expect to get a 100/100 instead of an 80/100, for example, but this isn't always possible—or necessary. In their Google PageSpeed Insights guide, experts at Kinsta explain not to obsess over getting this perfect score, especially as an e-commerce site:
"This might not even be possible in all scenarios, depending upon how your WordPress site is set up. With a lot of multipurpose themes, e-commerce, and memberships sites, you simply will have an almost impossible time trying to achieve a perfect score. Which is perfectly okay."
Update #2: Product Description Optimization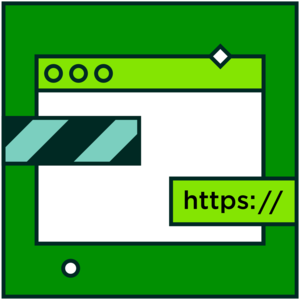 Okay, so you've probably been in enough online stores to know that product descriptions are much more than just a list what a product does or its many features. First and foremost, descriptions need to be written for the user. This means you need to start by writing them in-house; don't take them from the manufacturer website.
Next, optimize all your product descriptions with some basic SEO updates:
Use long-tail keywords in descriptions (instead of "cute blouse", you want "pink keyhole puff sleeve floral blouse").
Include internal links to other products or pages.
Use headers to separate sections and include supplemental keywords.
Finally, and most importantly, avoid duplicate content. This may feel next to impossible, but with some technical help, you can tackle the issue. Outside of simply writing the same content on each page, which needs to be avoided, it often comes down to details like tracking users, setting up a no-index for certain pages, and creating different URL paths. Use this technical guide from InFlow to tackle this potential issue.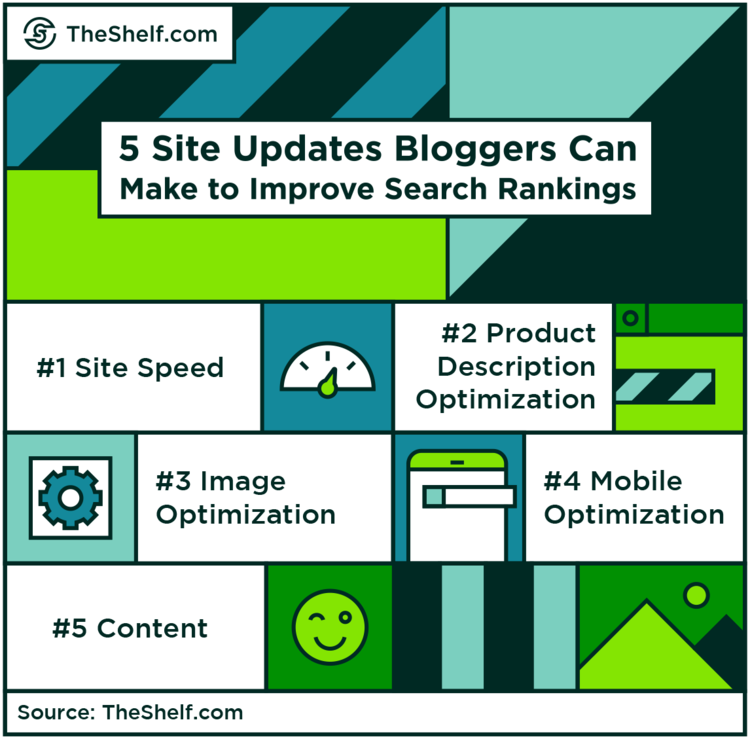 Update #3: Image Optimization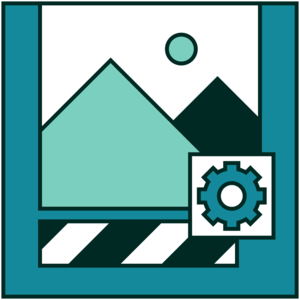 Image search is an especially important opportunity for e-commerce companies. Google images search accounts for more than 26 percent of all search traffic—you already have the images, you just have to make sure they show up when a potential customer is ready to buy. Luckily, there are a few simple ways to optimize yo ur product images for search.
Reduce image size—this goes back to page load speed. Large images will slow down page load time. If you use WordPress, you can use a tool like WP Smush It to compress all images.
Title the image with the name of the product.
Update the alt tag to reflect the product name; use keywords naturally—don't stuff. If it doesn't make sense to inc1lude one, then don't; in many cases, however, the product name will include the keyword in some way. I.E. "adidas pink sneakers 2019."
Update alt tag for each image angle. I.E. "adidas pink sneakers top," "adidas pink sneakers left," etc.
Update #4: Mobile Optimization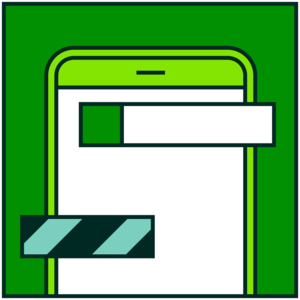 As of 2018, Google's Mobile First index started prioritizing mobile versions of a website over desktop. With 79 percent of consumers using their smartphone to make a purchase, you want to make sure you show up in search when they're looking for products that you sell.
Luckily, getting your site mobile optimized likely won't be a large project. In addition to site speed, you may also need to make the following changes and updates, according to Moz:
Optimize titles and descriptions:
Use schema.org structured data
Optimize for local search: "Standardizing your name, address, and phone number and including your city and state name in your site's metadata."
Use responsive web design
Update #5: Compelling Content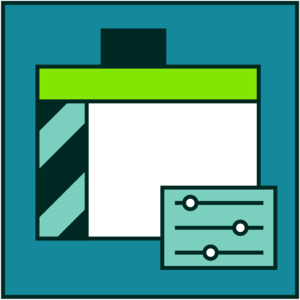 While direct, on-page optimizations are crucial for driving traffic to your online store and product pages, blog content is another important traffic-driver and SEO-booster. Writing blog posts allow you to target a wide range of keywords that are related to your brand, without cluttering your critical product pages.
Not to mention, it's a sales-driving tool, allowing you to direct potential customers to the pages you care about most—even if they didn't come to your site to buy.
First, however, you need to get the SEO right and there are a few steps to do exactly that in Blog SEO: A Foundational Guide.
Submit your XML sitemap (if you haven't already)
Keyword optimize your blog topics, choosing high search, low competition keywords
Optimize each post with the help of tools like Yoast
Update title tag and meta description for your blog and all blog posts
Add image alt tags with the keyword
Create high-quality content (think: long, thorough, and using images and internal and external links)
You may have noticed that much of the work to do for your blog is similar to that which you need to do for your product pages. Learn it once and apply sitewide to improve SEO across the board.
Conclusion
You have great products, but if you can't be found when potential customers are looking for them, you miss out on traffic and sales. Use these SEO updates, from page speed to product page optimization, to capture as many potential sales as possible.