The Famous and Influential: 14 Gen Z Influencers the World is Watching
Millennials may have been the apple of the marketing world's eye for the last few years, but with most members of this generation rounding 30, the change in their habits means they're no longer the target market for many brands. Enter Gen Z.
In a stark contrast to their Millennial counterparts, these youthful consumers value possessions over experiences, are most of them aren't old enough to enjoy many experiences without a parent's permission. Appealing to this generation is truly an art form. Inclusivity, fluidity, and originality are their buzz words.
These guys are more likely to shop at thrift stores than buy fast fashion from the high street, and will be quick to condemn big label brands who don't align with their own values. Marketing to this group requires person-led campaigns over brand-led, and a brand voice that sounds genuine. This is what makes influencer marketing so crucial to brands targeting Generation Z.
If you really want to connect with Gen Z-ers, having them front your campaigns for you is the ideal solution. Unlike previous generations who aspired to be like folks who were a little older, members of Generation Z look to their peers for inspiration, aspiration and guidance. The good news is there are many talented, positive role models available for them to follow. Keep that in mind as you're launching your next campaign.
Just a note: One of the most popular apps used by Generation Z is practically never used by anyone over the age of 18, so it may have been flying under the radar for many businesses. That's TikTok.

Related Post
Selling Toys, Clothes and Fun with Kid Influencers
 But, if you want to tap into this target market then utilizing influencers from this platform, may be the way forward.
Below are just a handful of some of our favorite influencers from the most digitally connected generation in history, and why we love them so much.
---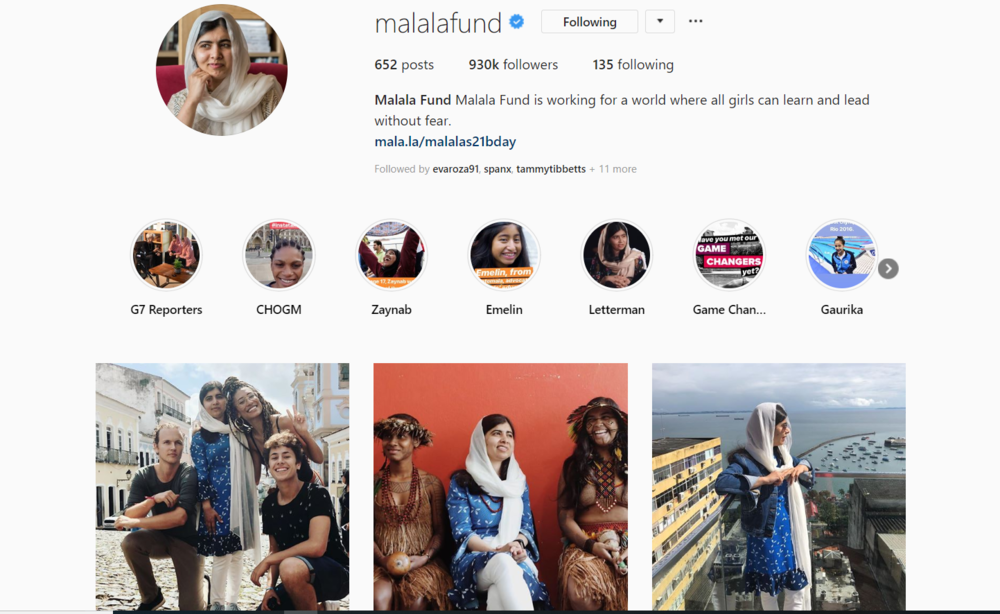 Perhaps one of the most influential Generation Z members in the world, Malala Yousafzai first came made news in 2012 as the girl who survived an attempted Taliban assassination. Her crime? She publicly spoke out against a Taliban-imposed order banning girls from attending school. Malala was gunned down when a masked gunman boarded her school bus and shot her in the head. Two years later, she launched the Malala Fund and a global movement that fights for the right of the 130 million girls around the world who are prevented from attending school.
She's the youngest ever Nobel laureate and winner of more than a dozen other highly regarded awards, including the Mother Teresa Award, the United Nations Prize in the Field of Human Rights, the Sakharov Prize, and the Ellis Island Medal of Honor. She is a best-selling author, a Grammy winner for Best Children's Album for her audiobook "I Am Malala", and a Shorty Award winner for Best in Activism. All of this she accomplished before her 21st birthday, which is this month.
---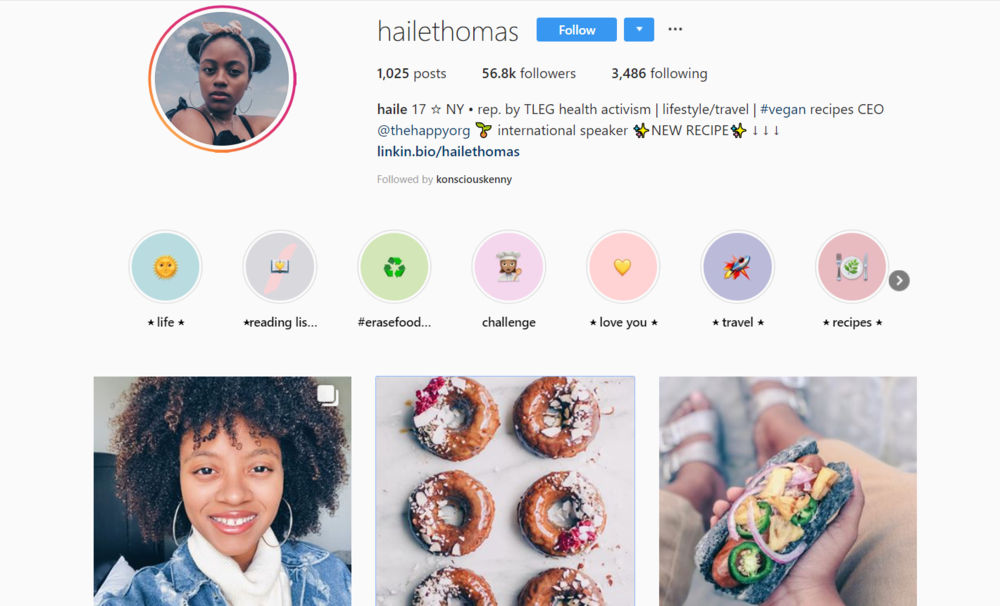 Haile Thomas is a 17 year-old health activist, educating kids on how to adopt a plant-based diet. Her inspiration stems from her own experience. Haile's father was diagnosed with Type 2 diabetes when Haile was just eight years old.
It was then that her family adopted a nutrition and exercise plan that helped her father reverse the disease and set Haile off on a passion mission to teach children ages 6 to 13 who live in underserved communities how to cook and eat to live and thrive. Her organization, The H.A.P.P.Y. Organization (@thehappyorg)
---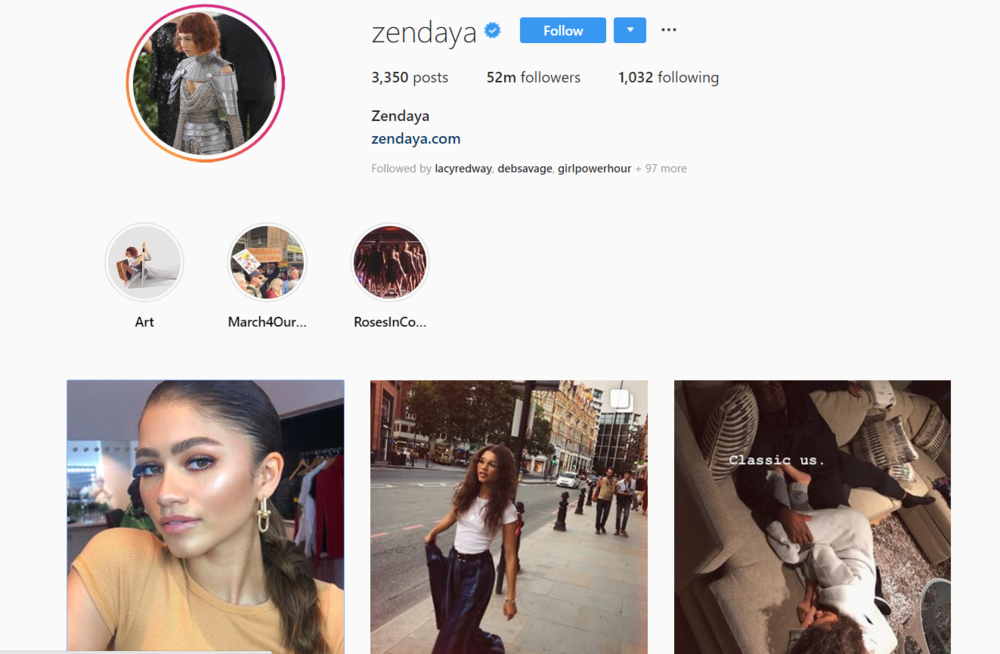 Why not start off our list with a bang? Zendaya is one of Gen Z's most influential players, with over 51 million followers on Instagram, an IMDB list of starring roles longer than my arm, her own shoe line, and a fresh, modern style to make any influencer jealous. Her quirky personality and self-confidence speaks to her peers and tells them that they can be and do whatever they want – just like her.
---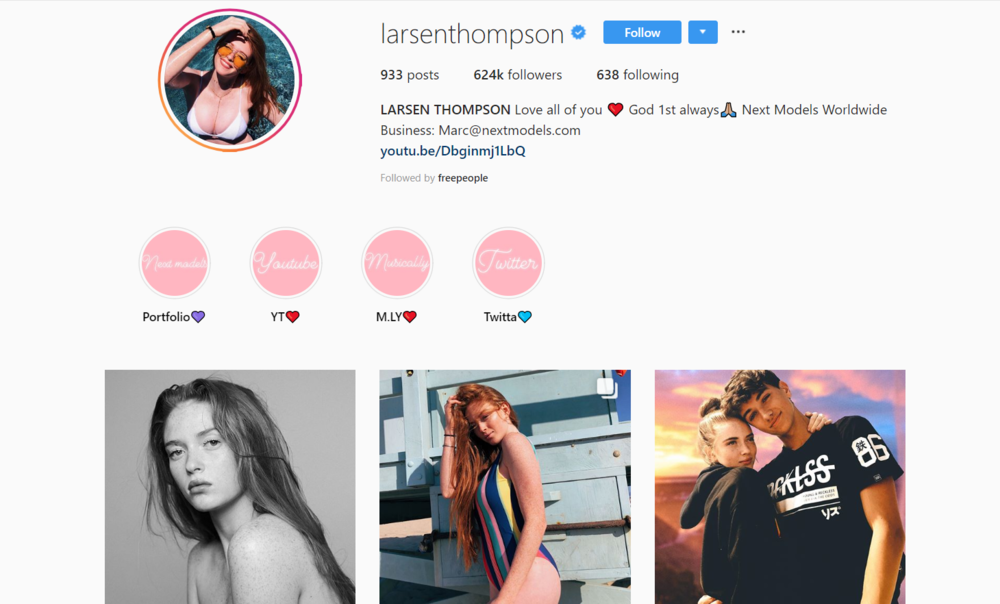 Best known for her viral dance videos as part of the Fraternal Twins duo, Larsen is also a rising star in the modelling world after featuring in Juicy Couture's latest campaign. She's also an advocate for female empowerment and women's rights, appearing the Global Goals Campaign viral Spice Girls dance video. Her unique look and absolute fierceness make her a force to be reckoned with online.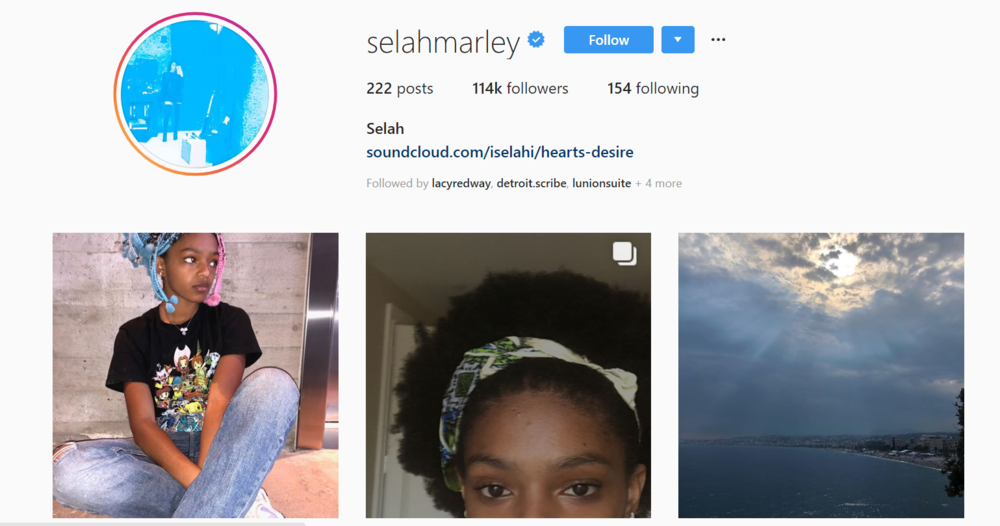 Just one look at Selah Marley and you can instantly tell who her parents are – her Mother is the iconic singer/songwriter/lyricist Lauryn Hill from east coast rap trio The Fugees. She inherited her mother's effortlessly cool style and presence. And, if you hadn't already guessed from her name, Bob Marley is her legendary grandfather. Selah hasn't turned her own hand to music – at least, not yet. That's not to say the outspoken, socially-conscious teen isn't already falling in line with the mantle of being the voice of a generation. Freely sharing her thoughts, Selah is also building a career as a model. She appeared in a recent campaign for Calvin Klein. B
---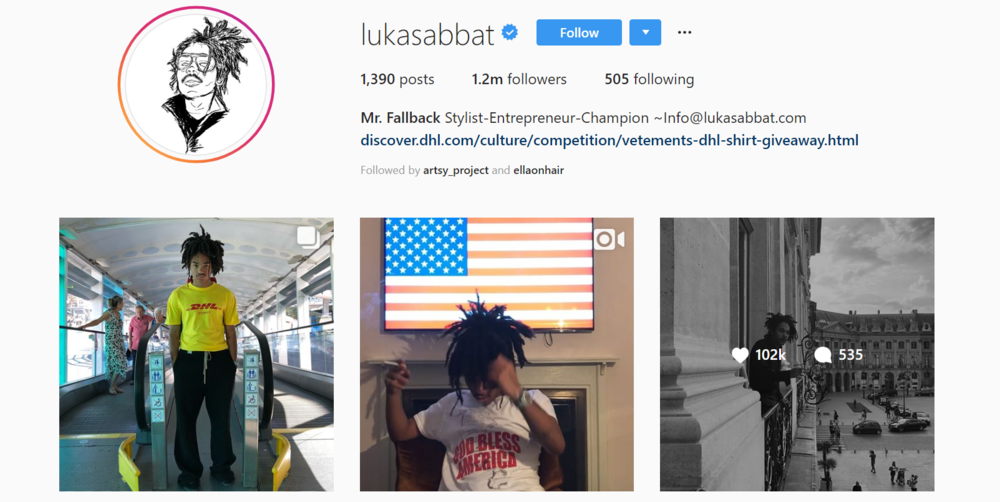 You may recognize Luka Sabbat from Grown-ish, where he plays friend, fashion / styling partner, and love interest to Zoey (Yara Shahidi). Whether on screen or in your Instagram feed, Luka oozes cool. A self-described Creative Entrepreneur,  Stylist, Creative Consultant, Design Director, Actor and Model, Sabbat is inextricably-tied worlds of fashion and entertainment by storm.
And yes, that's a picture of him in a DHL tee, promoting a partnership between French clothing line Vetements and DHL, and a giveaway of a long-sleeve yellow DHL tee, which is probably now considered high fashion.
---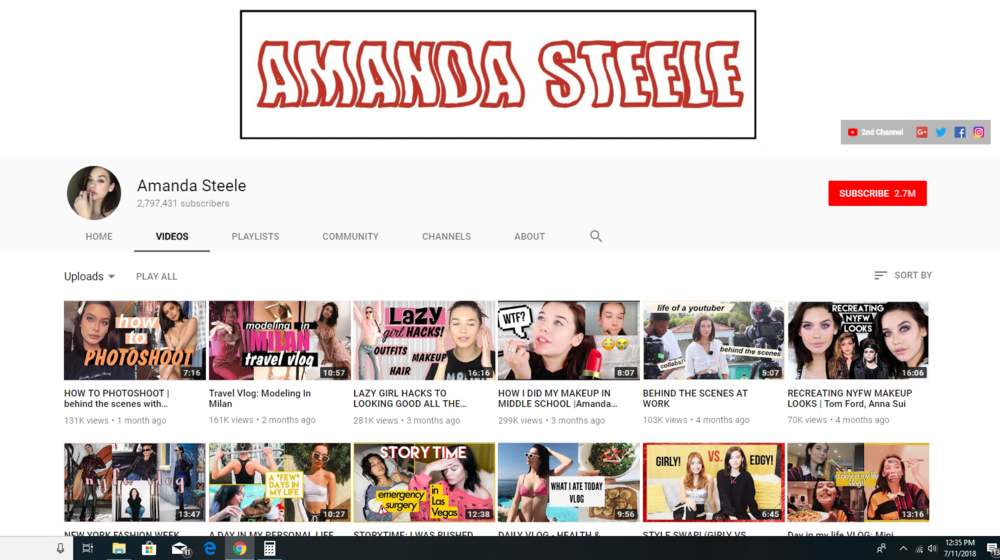 Amanda Steel grew her popularity through her YouTube channel MakeupByMandy24 where she posts beauty and fashion videos to her 2 million plus subscribers. But, she recently signed a modelling contract with IMG (one of the top agencies in the country), and is setting her sights at taking the offline fashion world by storm in the same way she did the online.
---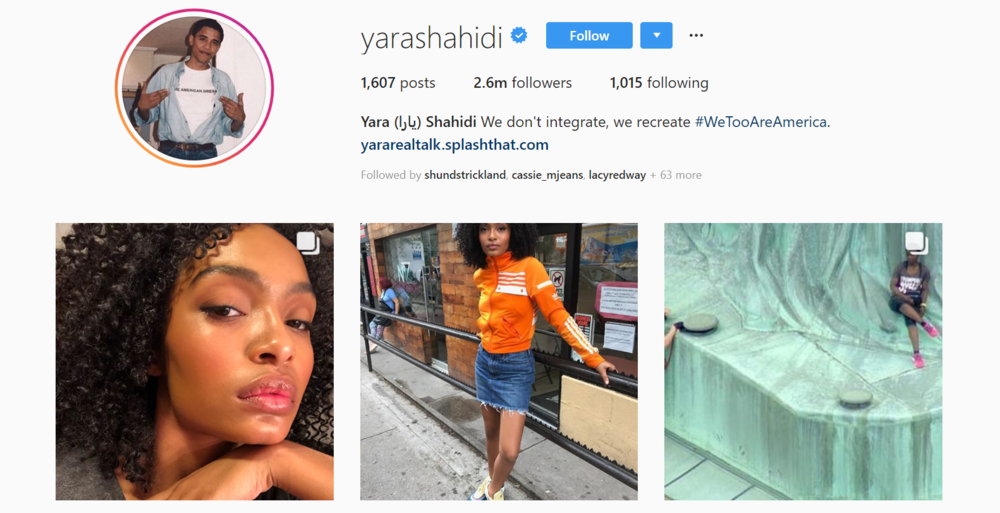 Yara Shahidi rose to fame at just 14 years old playing Zoey on the ABC show Black-ish, and from there has built a solid following which she uses as a social activist and influencer. She set up her own program called Yara's Club which helps high school students to come together and learn about important social issues. Now the star of her own spinoff, Grow-ish, Yara is not only a social activist, style icon, and Hollywood starlet, she's also a scholar. She has plans to attend Harvard in the fall.
---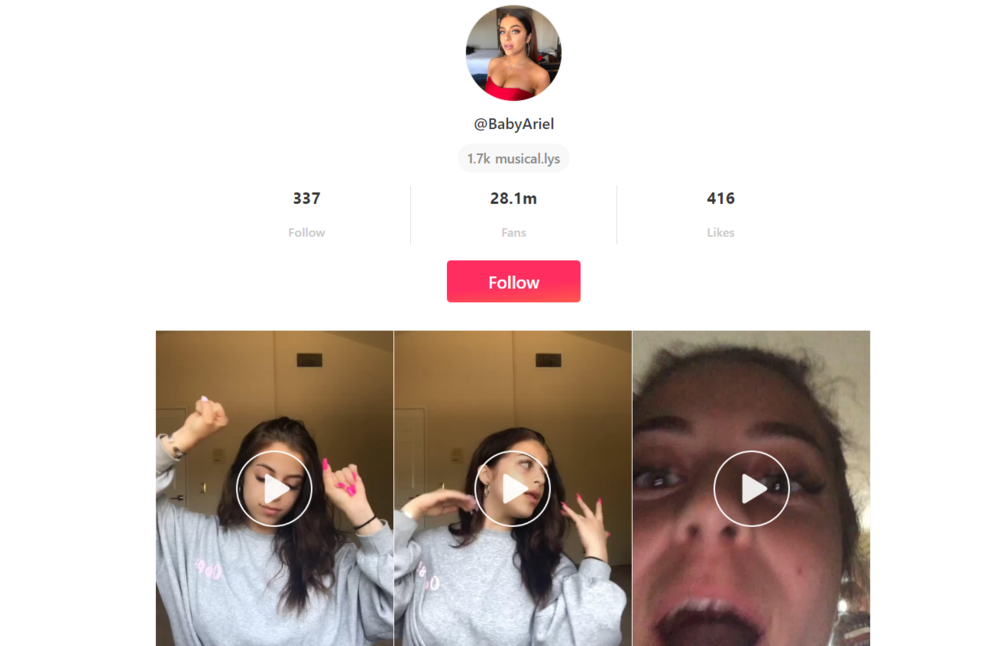 Baby Ariel is possibly the most well-known influencer on Musical.ly right now. At just 16 years old, she has built an empire for herself on the app – which is almost solely used by Gen Z-ers. After signing up to an entertainment management agency, her videos come complete with professional choreography and perfect composition. She also partnered up with Coca-Cola in their #ShareACoke campaign.
---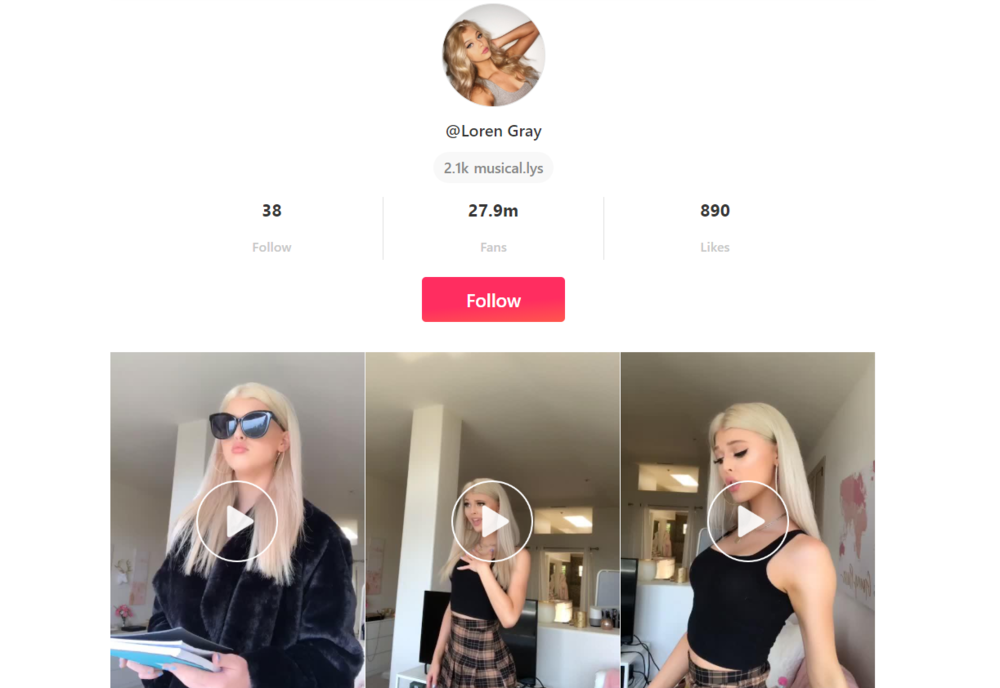 Loren Gray is a hit across social media with the rest of her generation, especially on Musical.ly. Her striking look and fun performances make this 15 year old a stellar influencer on the platform. She has even appeared in issues of Seventeen magazine, and Teen Vogue.
---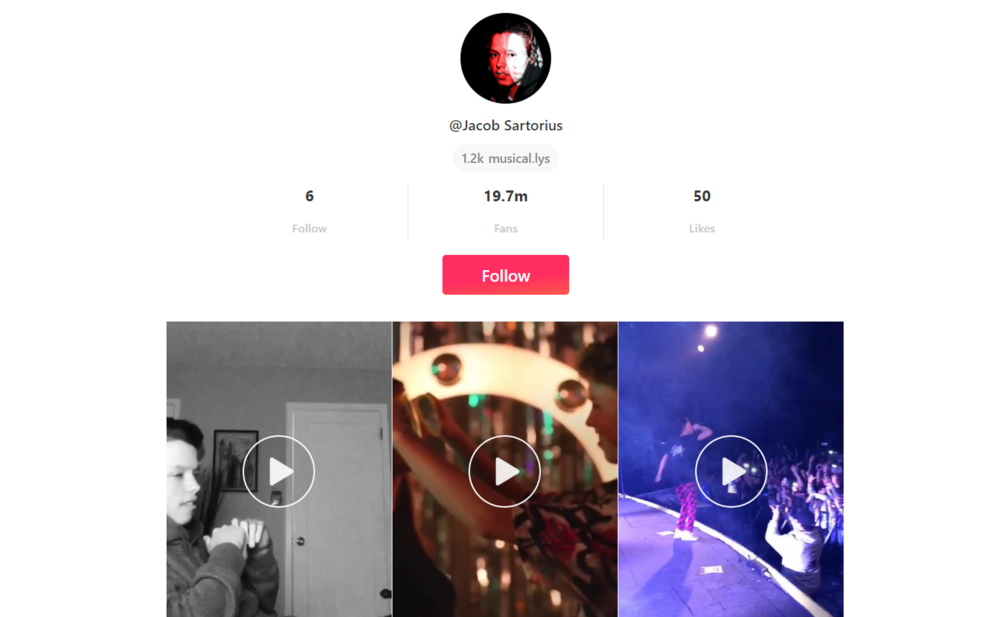 Justin Bieber needs to watch his back as Musical.ly sensation Jacob could soon be following in his footsteps and taking the music world by storm. After making his online debut on Vine at just 11 years old, he has built up a following of millions. And, while he started off lip syncing to top songs on the app, he has now progressed to making his own music.
---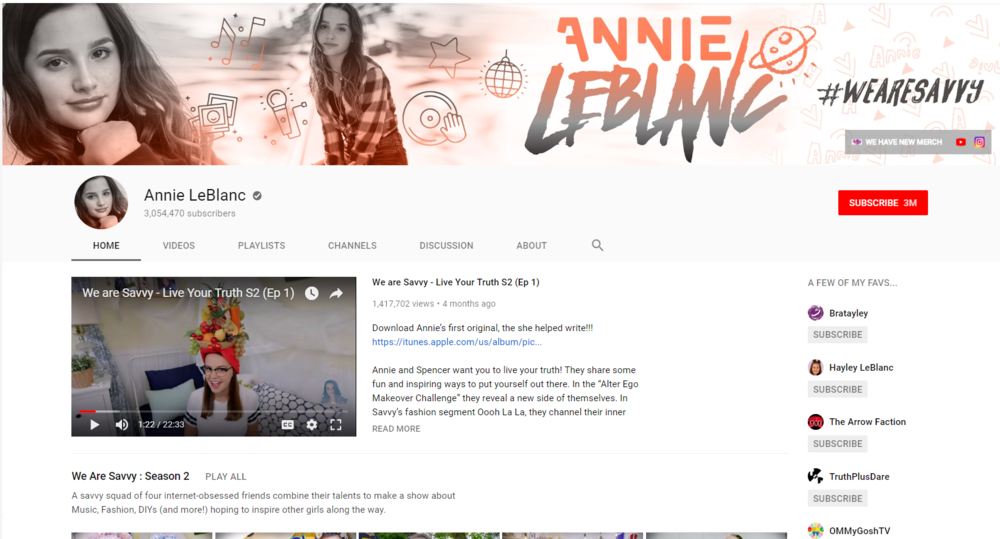 At just 12 years old, Annie is the youngest influencer on our list – but with 13.4 million followers on Musical.ly and 6 million on Instagram – she's already an online sensation. With style and selfies that would make anyone jealous, and media appearances to help spread her name, she's going to be hard to avoid soon!
---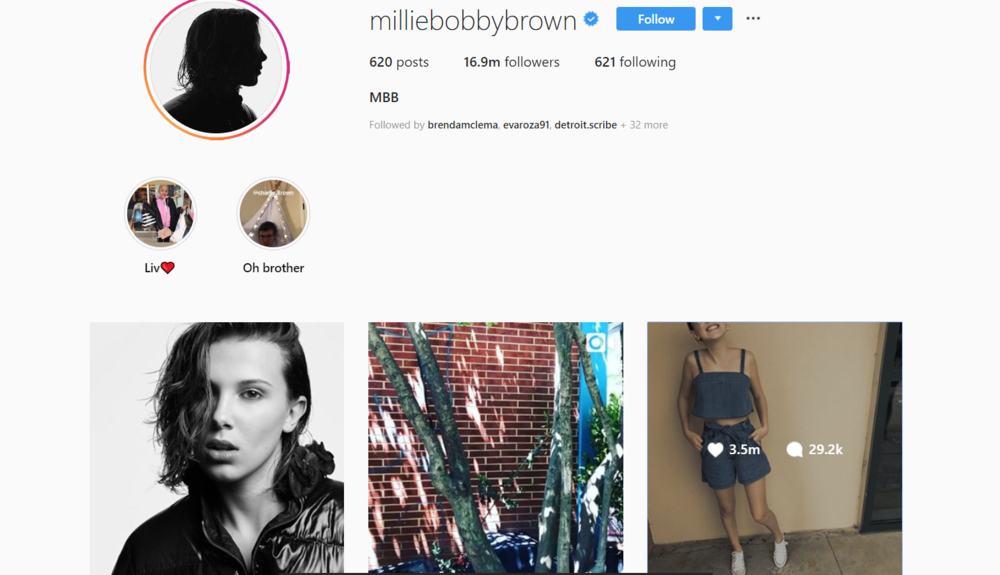 The star of the hit Netflix show "Stranger Things" has a whopping 16.9 million Instagram followers with her generous mix selfies, dog pics, and behind the scenes videos of herself and the rest of the cast. She has already used her influence to partner with a variety of brands. And yes, you're seeing correctly. That picture on the right garnered 20 percent engagement.
20 percent. But her edgy, non-Hollywood street style, candid snapshots, and imperfect pics help boost both her authenticity and her likeability.
---
The younger sister of pop sensation Miley Cyrus and daughter of longtime country star and heartthrob, Billy Ray Cyrus. Noah has launched her own music career now. But, you won't find any country twangs in her songs. Her style is more "teen angst" than anything else, something you can certainly glean from her Instagram feed. Her celebrity pedigree and stylish vibe make have gained her a serious following on the platform.
 
---
WHO'S YOUR FAVORITE GEN Z INFLUENCER? DID WE MISS THEM OFF THE LIST? LET US KNOW IN THE COMMENTS!