9 Canadian Lifestyle Influencers We're Sort of Loving Right Now
Canada. The land of Ryan Reynolds, hockey, and one of the hottest Prime Ministers around. And, home to some awesome influencers of every shape, size, and niche.
We have handpicked some of our favorite Canadian influencers who are killing it on Instagram. Each of the influencers selected for this mini-roundup are uniquely inspiring, entertaining, and downright captivating. Plus, they have built loyal and dedicated followings of their own.
From fashion and music, to tattoos and hockey here's our list of 9 Canadian influencers we're sort of loving right now. So, with no further ado…
An EDM DJ from Vancouver, Whipped Cream has whipped up quite the Instagram following. Her young, vibrant energy comes through in her posts, and her followers love to see the mixture of action shots from her gigs, and behind the scenes snapshots from her daily life. Splitting her time between her hometown and the road, Whipped Cream shows what life on the road is really like.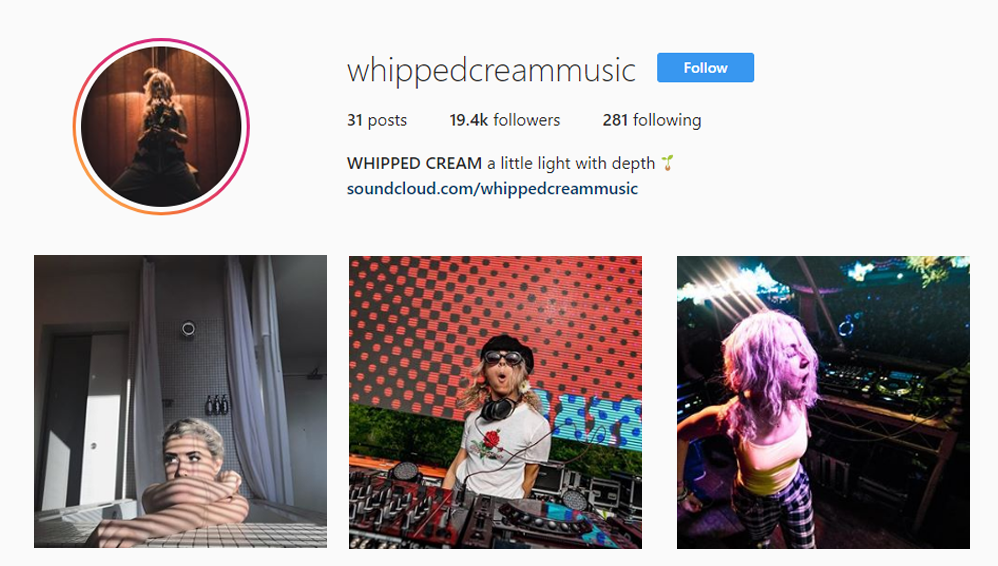 Related Post
30 Canadian Style Bloggers to Bookmark Now
Sean Briggadoni @briggadonis – Alberta
If you're looking for some beard inspiration, look no further than Sean Briggadoni. An influencer, model, and construction worker all rolled into one, this guy is stylish, handsome, and turning the heads of followers and brands alike.
Katia Nikolajew is a bohemian stylista with a dedicated followings on both Instagram and YouTube. Her laid-back style has attracted more than 78k followers to date, and makes her one of the top Canadian influencers in her niche. Combining her own unique sense of fashion with beauty and makeup reviews, she is a force of nature.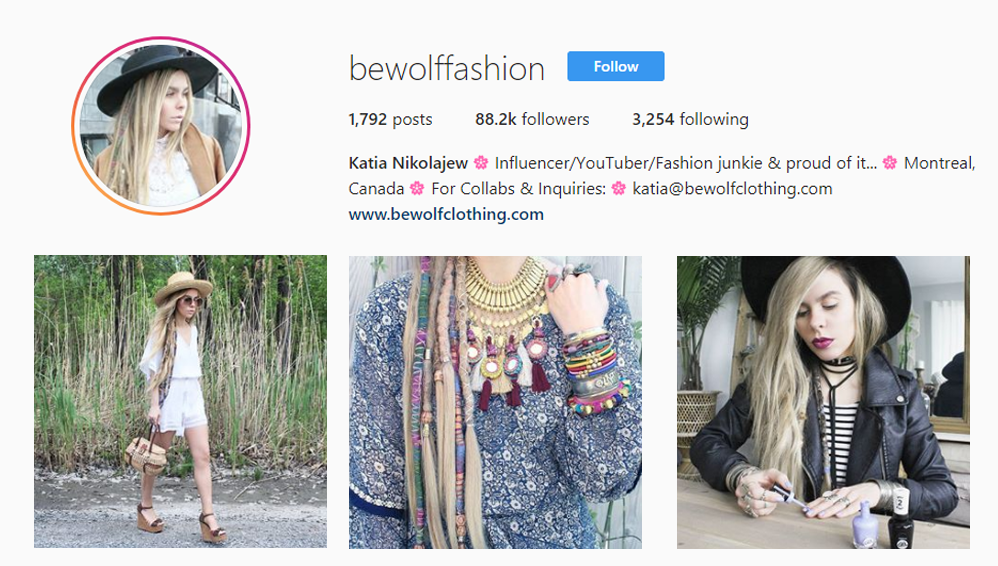 Related Post
How to Choose the Right Influencer for Your Campaign: What Brands Need to Look For
A Saskatoon local, Ashlyn shares her travel experiences on her Instagram to her 20k+ followers. Promoting outdoor travel both at home and around the world, her beaming smile and down-to-earth, girl-next-door vibe help foster a loyal follower base.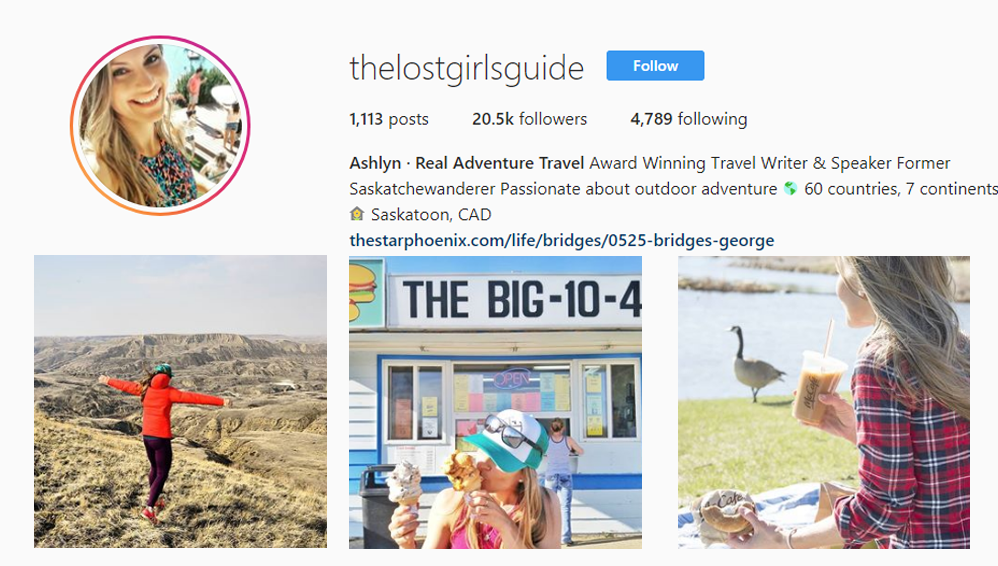 A rock and roll mommy blogger, Suicide Girl, and influencer, this momma is rocking the Instagram game. Giving us an insight into her everyday life as a parent, and sharing her amazing body art with us, she has built a diverse following of over 25k raving fans.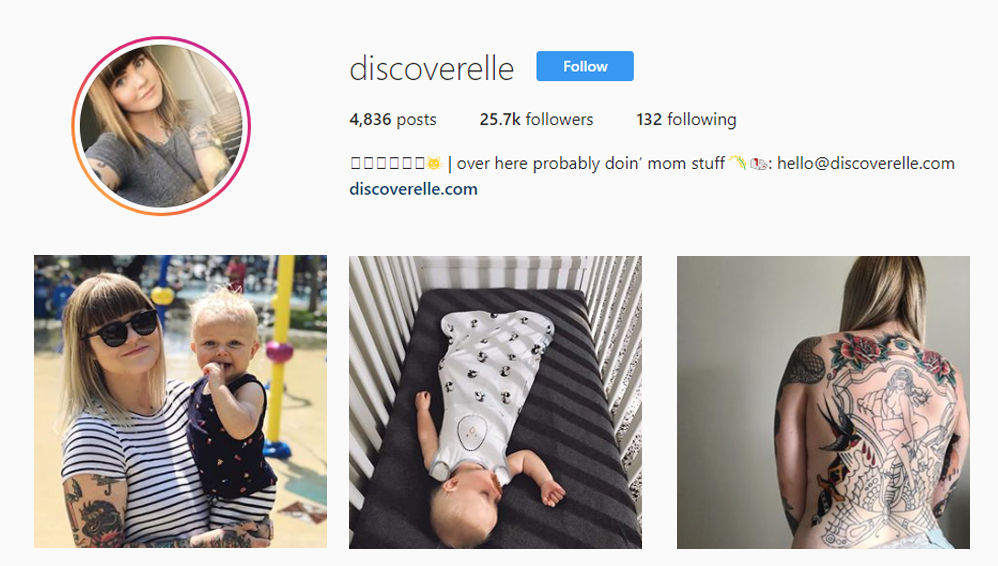 Alex Cude is an Instagram superstar who shares some of the most amazing landscape photos of her hometown of Halifax. Her distinct style and aesthetic make her images stand out in any feed. Sharing the beauty of Canada with her 28k followers, she's giving us all some serious #FOMO for not being there with her.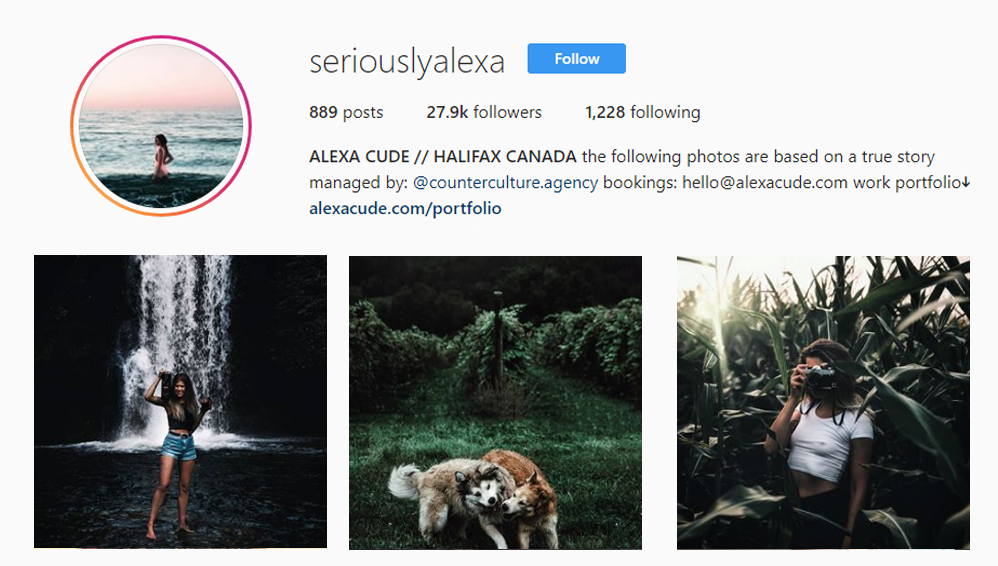 Related Post
40 Influencer Marketing Tips from PR Experts [INfographic]
Jessika Petten @jessikapetten – Newfoundland
Jessika Petten is an incredible makeup artist and influencer based in Newfoundland. Her skills with makeup are second to none as she creates amazing fantasy looks, interspersed with pictures of her travels around the world. Her colorful feed is a mixture of beauty, fashion and travel – giving her a following that spreads across niches.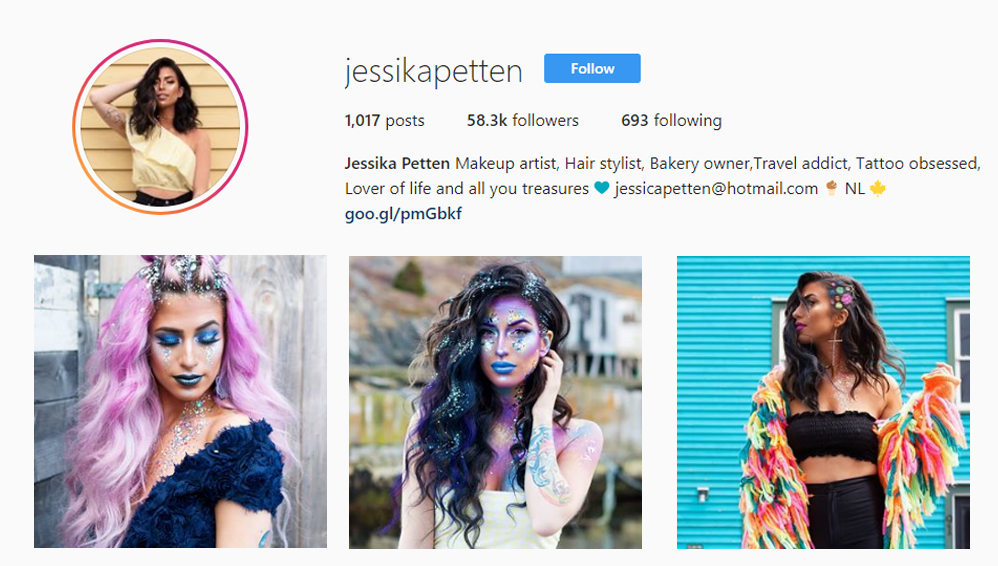 Allie Beckwith @alliebeckwith – New Brunswick
Allie Beckwith is a lifestyle blogger who's feed screams "style". Showcasing her glamorous life, gorgeous partner, adorable dog and enviable style Beckwith has built a dedicated following on Instagram. Most of her stunning shots are set right in her hometown of Saint John, so she's a hometown girl who's doing her part to show the rest of us just how awesome Canada really is.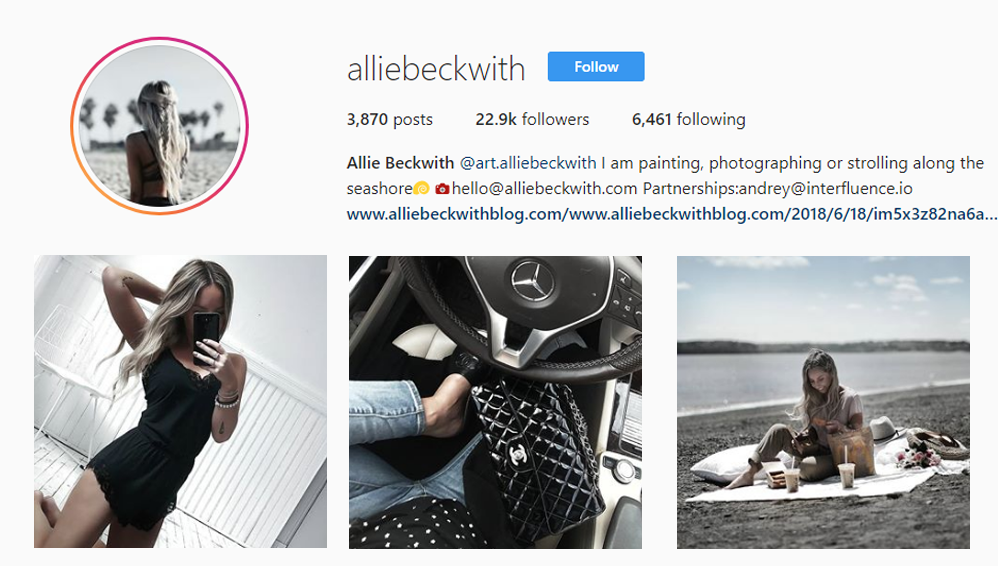 We couldn't have a round up of Canadian influencers without mentioning the country's most famous past time – hockey. Coach Jeremy of How to Hockey has built a reputation for being the home of all things hockey thanks to his 164k+ followers. When he's not on Instagram, he's running training camps across Canada to help more people learn how to play.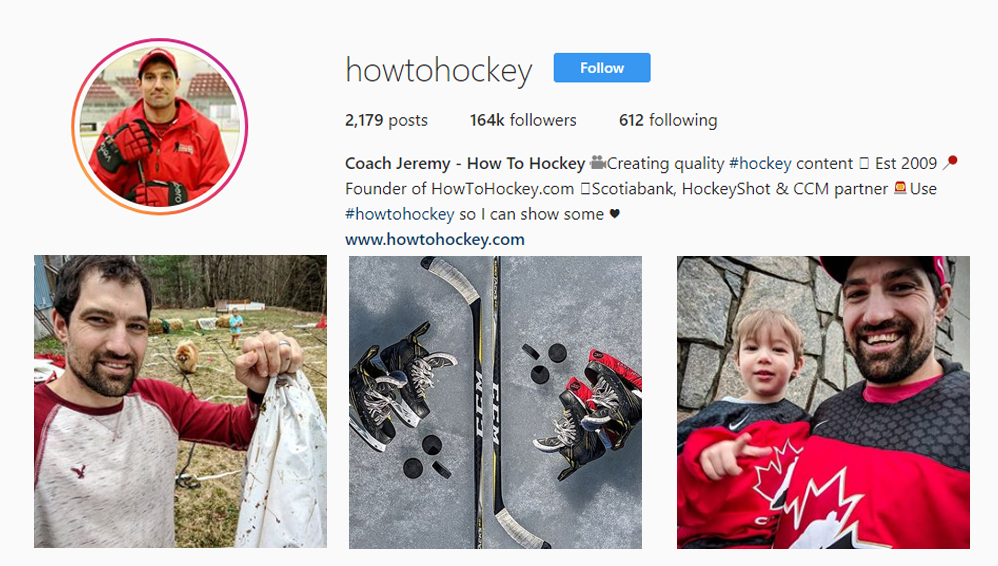 Are you looking for the perfect influencer for your next campaign? Get in touch with us today. Round these parts we use data, not just our contacts list, to help brands and marketers find the ideal fit for their next campaign.
And, of course by "ideal fit" we mean the influencers we believe are best-suited to help you make your campaign an enormous, brag-worthy success.
Did we skip your favorite Canadian influencer? For goodness sake, let us know. We're cooking up something special for a super duper mega-max year-end influencer roundup. Shhhh…