Should you use Reels? Is it really necessary? How big of a deal is this feature for Instagram's two billion monthly active users? Should you use Reels or would the BEST use of your time and resources be launching your campaign on TikTok? All good questions. Let's talk about it.
The Drama Never Seems to End with This TikTok Thing
Instagram Reels arrived in the U.S. a month ago, widely criticized for its obvious attempt to mimic the popular micro-video app TikTok. A month later, we're all staring down the barrel of a holiday season that's ALREADY HERE (you may have missed that while you were having back-to-back-to-back-to-back-to-back Zoom/Teams/Google meetings in the same room where the kids are virtual learning – but it's pretty much here).
Over the past six or seven weeks, several companies, including Twitter, Oracle, Walmart, and Microsoft have been in the running to buy TikTok's U.S. business after President Trump set a 90-day deadline for ByteDance to sell TikTok to a U-S-based company by November 12, 2020, or face a ban in the U.S. like the one that happened in India.
Then…
The Chinese government stepped in with new restrictions on how China-based tech companies can facilitate the sale of technology like… algorithms. And that's going to be problematic for buyers.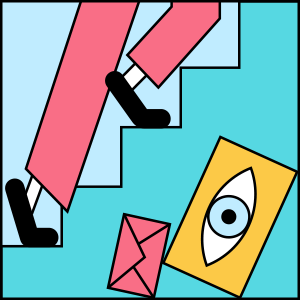 Related Post
Launching an Influencer Campaign to Boost Brand Awareness
Why The Algorithm Matters So Much
Let me tell you why this is important. There are three really big issues that effectively keep Instagram Reels from being the new TikTok:
The first is a social one – getting kids to migrate back to a platform where their moms and teachers are hanging out
The second is a creative one – getting creators to temporarily create content for multiple short-form video platforms (TikTok + Triller, Reels, or YouTube) while this whole thing gets sorted out.
The third has to do with what's perhaps the most common complaint you're going to hear about Reels – it's not TikTok-y enough because the algorithm isn't quite the same.
A tangent (doubling as a pretty spot-on analogy)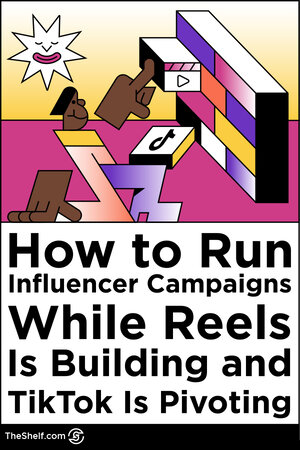 This is a lot like the difference between the way my Aunt Shirley bakes cakes and how I bake them. You can tell either of us that you want a chocolate cake and at the end of the day, you'll have two chocolate cakes. But my Aunt Shirley's cake from scratch is going to be moist, magical and delicious with toothpicks holding the slices together because the cake's so tall and majestic. My cake, on the other hand will be whatever the heck the Betty Crocker people say it's supposed to be. No additions, no subtractions, no bells and nobody's gonna be whistling. And I never need toothpicks.
Aunt Shirley once told me her secret was mayonnaise… but I definitely feel like there are other secrets. Maybe the moon comes into play somehow… or… cast iron skillets? #shrug.
If you put our chocolate cakes side-by-side on the holiday dinner table, I and everyone else will eat Aunt Shirley's cake because it gives us exactly what we want in a cake, while the chocolate cake I made would only be on the table because it technically qualifies as a cake.
Well, TikTok's algo is that moon + mayo + magic + moistness.
Reels FUNCTIONS like TikTok, and given time, more of TikTok's community members and creators will certainly migrate to the platform. But right now, Instagram's algorithm isn't learning fast enough to surface the right content to the right people.
I've voiced this complaint before about my Explore tab being filled with half-dressed women, butt exercises, and hair tutorials. Now, add Reels of young guys dancing. No marketing stuff. Barely any UFC stuff. No work at home moms and home decor magic. I'm legit getting the BET feed when my engagement should suggest that I'm more of a SyFy channel kinda gal. 

Related Post
Launching an Influencer Campaign to Boost Brand Awareness
The Uncertainty with TikTok May Impact Your Holiday Influencer Strategy… Here's How to Deliver on KPIs Anyway
Fixing the algorithm problem could be Instagram's Sisyphus moment, and it's a significant enough problem to keep people from rabbit-holing on Reels like they do on TikTok.
Now, that's not to say the addition of Reels isn't having an impact. In India where the app's release coincided with the TikTok ban, the time users spent on Instagram increased by 3.5%. BUT people aren't spending hours on Reels like they do on TikTok, at least not yet. So, the question becomes should brands even concern themselves with Reels yet?
The answer is yes.
….because Instagram still has a monthly user base of one billion people, and the platform's favoring Reels video content. And you know what that means? TONS of views for your content while IG is refining how results are shown.
Assuming this whole ordeal really won't be resolved until mid-November, let's iron out a few ways you can leverage Reels alongside TikTok so you don't have to delay your holiday marketing campaigns.

Related Post
How to Launch a New Product on Instagram
#1. A Fingers-Crossed, Supplemental Brand Lift Push
Reels is still building out its short-form video catalog, which means Instagram users are sure to be exposed to creators and niche content topics they wouldn't normally engage with until there's more Reels content on the platform to show under hashtags and in the Explore tab.
This is both good and bad. On the one hand, marketers have a real shot at boosting brand lift by partnering with creators who can create videos (and thumbnails) that get people to click.
The flip side is without a more predictive algorithm, what's intended to be brand awareness can easily cross the line into ignored content (or worse, precipitate an eye roll – I clicked ONE rollerskating video and now I get a TON of them showing up on my Explore page). This is a situation where it's a brand awareness campaign… until it starts getting on everybody's nerves.
(This is also the issue with Instagram's curated Collections section under the Shop tab in Explore… great for brand awareness until it's not, because results surface based on the ad spend of the brands being featured, not really my engagement history with similar types of content. BUT I found some really interesting products in there and ended up following one of the brands so I can see more of their posts and hopefully remember to buy a handbag I saw that I like.)
That said, this algorithm thing is a problem that actually puts marketers in a good position because Reels is delivering 2x, 3x, 5x, and even 10x the views IGTV is able to get with longer-form video content on the app. Why? Because…
#1 Instagram is constantly surfacing Reels content to get people to create and consume more Reels, and #2 because a lot of brands and creators haven't jumped on the Reels bandwagon yet.
Compare the number of views Louis Vuitton gets on IGTV compared to the number of views it gets with Reels.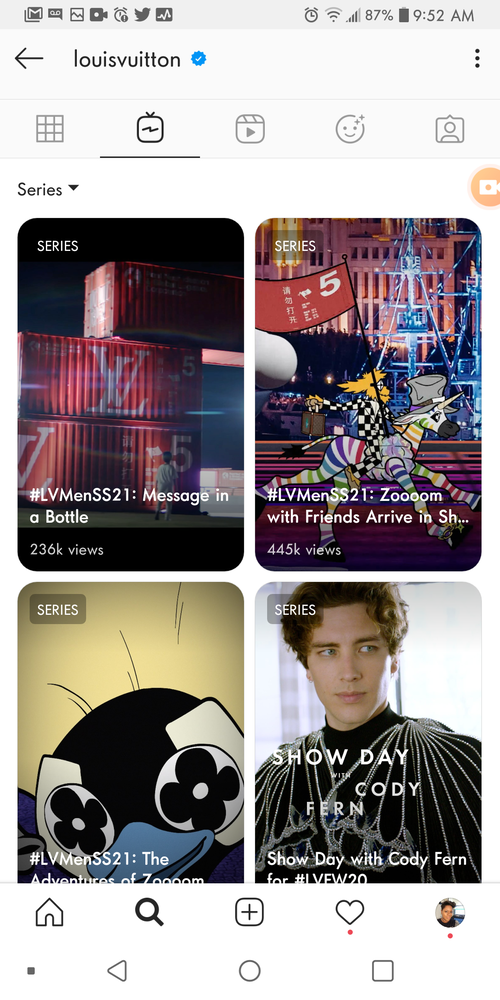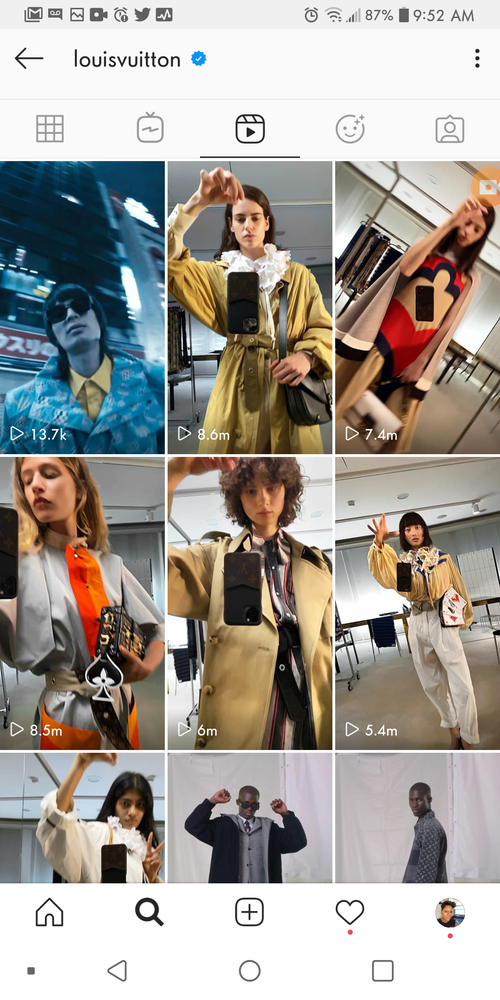 #2 Cross-Promote Until Things Sift Themselves Out
Anyone who's ever been tasked with the job of creating fresh content knows that 15-minute news cycles + a growing number of shoppable posts and platforms + Google algorithm changes means the demand for content is perpetual. Like the U.S. mail.
While TikTok creators are working to expand and possibly move their followers to another social media platform, the opportunity does exist to gain traction by being an early Reels adopter. The challenge will be creating content for both platforms on a consistent basis.
So, it makes sense at this stage of the process to repost TikTok videos to Reels. In fact, I've noticed that about a third of the Reels content I see in the Explore tab are branded with TikTok's logo, signaling the content's being cross-posted from TikTok to Reels. It's a good way to boost brand lift and start building traction with Reels without having to create new content.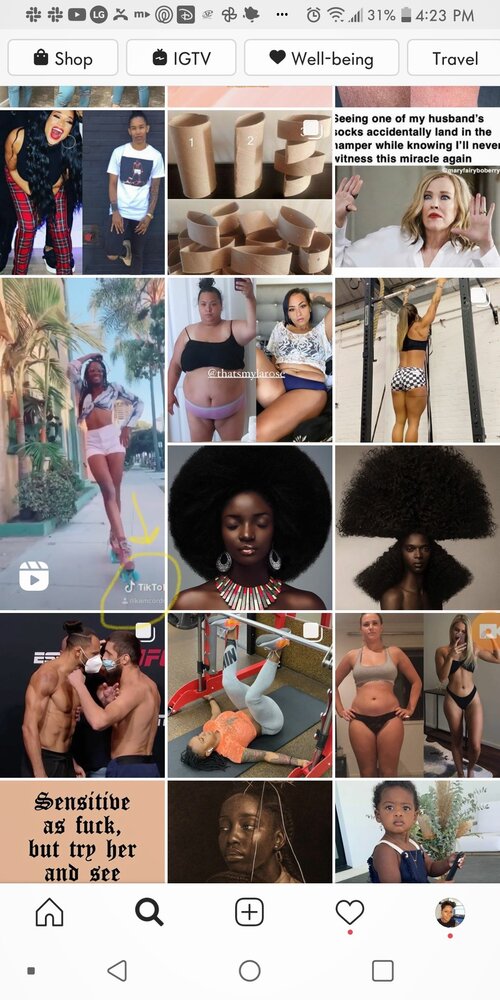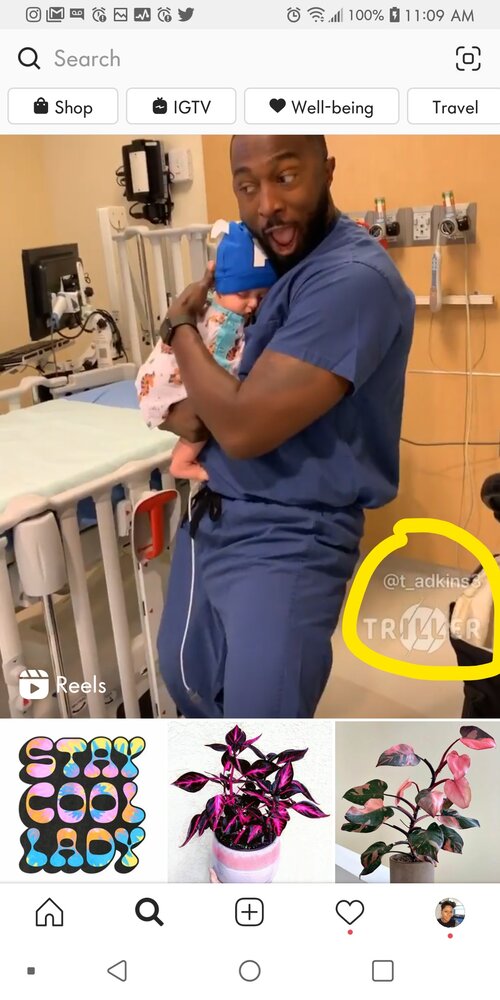 #3. Be There; Instagram is Promoting the Heck Out of Reels Right Now
Just as an FYI, Instagram is promoting the heck out of Reels right now.
It's not unusual for me to click over to Explore and find a Reels video at the top of my fed that's 12X or 16X the size of a regular Explore post, and it's not always Lebron or some super-celebrity. Sometimes it is, but sometimes, it's just a cool video.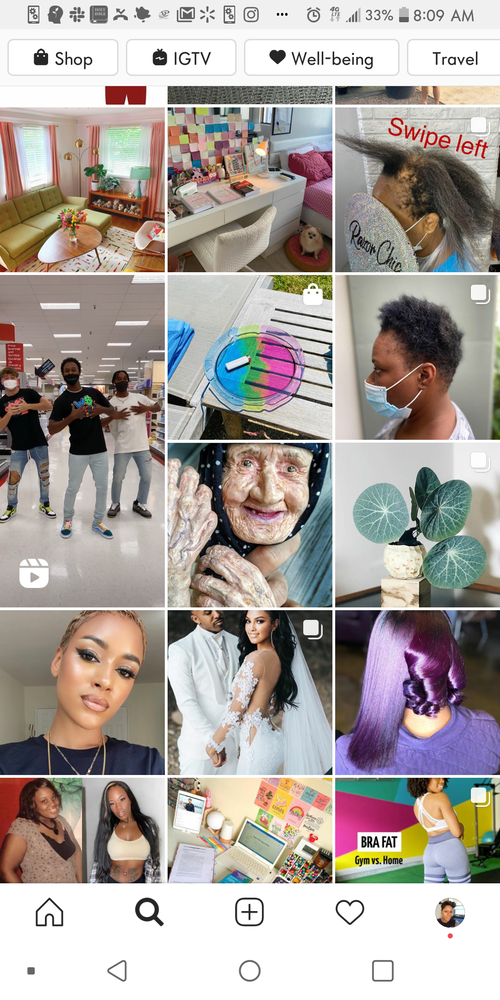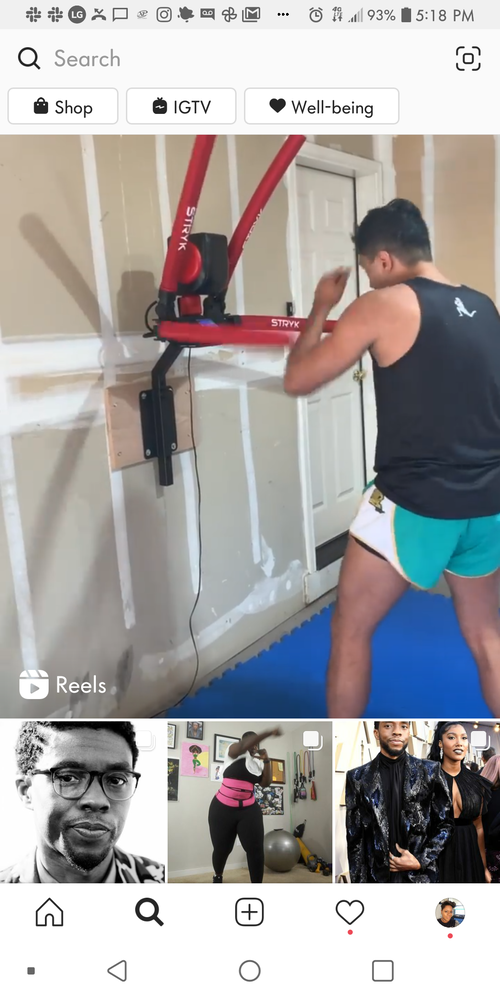 #4. Test Everything
You'll want to adopt Reels sooner rather than later. We're all pretty much in this together right now, so while it's wise to partner with creators who have a track record of generating innovative, engaging, informative, and/or entertaining videos, you'll need to TEST EVERYTHING.
Test your messaging. Post the same video to multiple platforms to see how the messaging resonates on TikTok vs Reels or other platforms. .
Test the Reels algorithm as it evolves. Push out content on a semi-regular basis because I suspect that as Instagram continues working on the algorithm and more people start creating for and pushing content to Instagram Reels, the way in which content surfaces will also shift.
Test out new creators and influencers. The big holiday season marketing push is days away, and you don't want to be in a position where you're still trying to find the right influencers and creators to work with. Now is the time to start running small campaigns for back-to-school, for Halloween, for winter stuff, for home decor (people are big on that this time of year) and use these smaller campaigns to work with a bunch of different creators so you can start testing out creative partners NOW. By he time Halloween rolls around, a lot of influencer have already begun entering contracts with brands for the holiday season. So, September is when you want to be narrowing down your list of creative partners.
Final Thoughts On TikTok, Reels and Using Micro-Videos for Marketing Purposes
Is it worth the effort? I'd say yes because while Reels is still being tweaked (which you can always tell by how hard it is to find the sucker), you have nothing to lose by taking a few hours a week to find cool and easy ways to cross-promote your content on Instagram Reels. But if you're a brand, it's worth it to bring in a Reels influencer marketing agency to lead this effort for you.