Having coined the nickname, the "Melting Pot" it's no wonder America houses an eclectic fashion scene. Whether you find solstice in studded, leather pants or prefer pretty, chiffon maxi skirts, there is a fashion blogger out there for everyone.
Top 14 US Style Bloggers To Follow Now
Let's start out with a bang, shall we? The Blonde Salad, boasting over three million Instagram followers has become a global star in her own right. This 27-year-old Italian beauty now resides in Los Angeles and recently graced the cover of Lucky magazine's February issue.
An entrepreneur and a fashion connoisseur, Kate Walks SF posts diverse looks, mixing and matching high and low end pieces. With the recent launch of Les Mechantes under her belt, Kathleen Ensign focuses on US sourced and produced products. A different non-profit is giving proceeds of sales each quarter. Gaining new threads and giving back, it doesn't get sweeter than that.
Leandra Medine's quirky blog is the perfect mix of satire and high fashion. Filled with hysterical excerpts revolving around all things girl approved (and quite appropriately, man repelled), this blog will leave you laughing and inspired.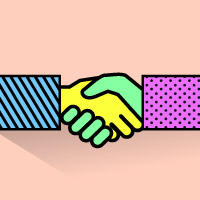 Related Post
How to Roll Out Your First Influencer Campaign (and what to expect when you do)
LALAland based interior designer turned fashion blogger Aimee Song initially created "Song of Style" as a personal outlet to reveal her design savvy. After gaining some traction with her style posts, her blog evolved into an aesthetic, traveling masterpiece.
Kristina Bazan, a Swiss-model turned blogger, at the ripe age of 21 has become a favorite amongst high end brands like Louis Vuitton, Piaget, and others.
Blair Eadie's reputation for converting her readers to shoppers is one that brands love. Now, New York based, Eadie previously spent time in San Francisco as a merchandiser for brands like Tory Burch and Gap. With an extensive background in the retail industry, she has a professional twist, which both readers and brands love.
Mason not only is a budding TV personality but she also has played a major role in Target's new plus size collection Ava & Viv. What's extra special about her blog is this 29 year old writer not only gushes over fashion, she uses her space to discuss larger social issues  such as body image, race, and sex.
NYC based Danielle Bernstein, age 23, started We Wore What as an eager FIT undergrad looking to chronicle the awesome style of her fellow colleagues. Bernstein took her blog up a notch by repurposing her closet and creating an e-store. Now she's managed to snag collaborations with some pretty groovy brands, like Topshop (not to name drop…but…common, it's Topshop).
Literally, who could not love Gabi Gregg? She was one of three plus size bloggers chosen to star in the campaign for Ava & Viv, Target's new plus size collection. Starting in 2008, Gregg started Gabifresh when she couldn't find a fashion journalism entry-level job. Now 28 and thriving, looks like Gregg is the one who got the last laugh.
Philippines born and bred, Bryan Grey Yambao now resides in New York. He's been deemed the Original Gangster fashion blogger and Rumi Neely 's (Fashion Toast) bff. While many bloggers who came up with him are no longer relevant, Yambao has been thriving and has even gone on to a hosting spot on a couple seasons of "America's Next Top Model."
LA based and Italian born fashion and style blogger, Marta Pozzan has been involved with collaborations not only in the fashion world but also in the celebrity community. She captures the perfect blend of 90s chic and thrift store finds.
New York photographer, Adam Katz Sinding takes thousands of photographs a week, out of which only 15 or so make the cut on his site. Don't confuse Le 21eme for a street style blog. Sinding takes a photojournalistic approach during Fashion Week in various cities, picturing models, celebrities, designers, locals, and insiders alike.
Eugene Grey is the bad girl on the block, in the best way possible. She has rock star, ever changing hair and a style most could only dream of pulling off. The hippest girl at the party, her blog will constantly have readers "oooing" and "aahing."
H&M released a Kling designed line in 2011. Enough said. One of the first bloggers to collaborate with a brand on a collection, New York based, Swedish born, Kling has successfully transformed from a blogger to a full fledged designer. Launching her own label Toteme, only further adds to her credibility.
That's all for now folks, stay tuned for more blogger roundups by yours truly! In the mean time, have a peruse through some of our other favourite bloggers to grace the digital space, plus a few of our influencer marketing resources.

Related Post
Which Social Media Network Drives the Greatest ROI?

Related Post
How to Do Blogger Outreach (Includes Templates)