It's no coincidence that the growth of the plant-based industry and the rise of the plant-based movement coincide with the rise of a plucky little photo-sharing app called Instagram. Veganism and social media go together like toast and avocado. Before social media made the term "plant-based" a culture and a movement, it was viewed as something that was almost relegated to the very fringes of western society. I know because I had to battle with friends, family – and seemingly the world – about going 100% plant-based years ago when I did it.
So today, we want to look at some of the more effective marketing tactics that brands and advocates have used to normalize the plant-based lifestyle to take it from being a weird thing Morgan Spurlock was into to being one of the fastest-growing industries globally. But first… data.
What is the Size of the Plant-Based Industry?
Plant-based Food Industry Data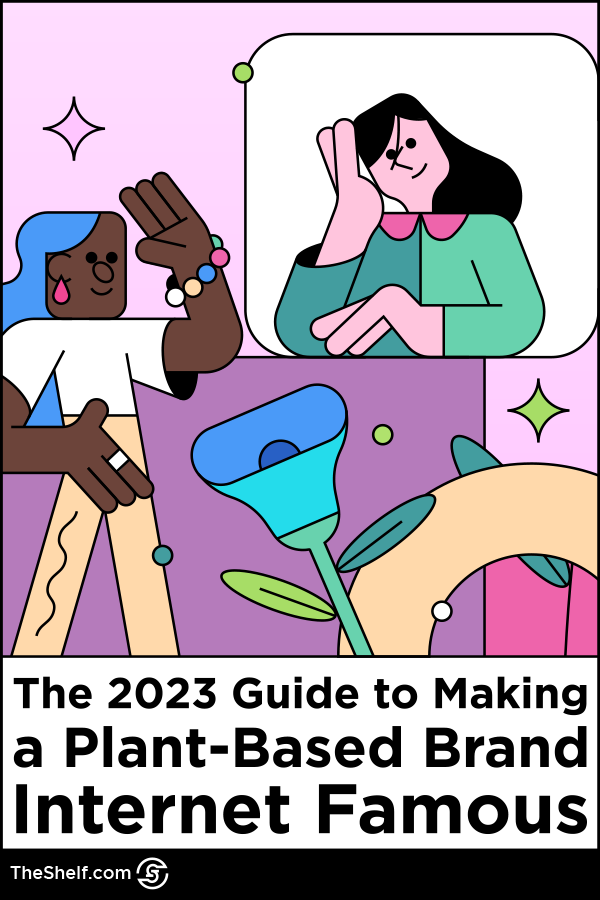 The largest segment of the plant-based industry is plant-based food products. According to Bloomberg Intelligence, the global plant-based food industry is projected to reach $162 billion by the year 2030, up from just under $30 billion in 2020.
As of this writing, we're all bracing for the impact of what economists are saying may be a severe recession in the six months of 2023. But even in the current economic climate – plagued with increasing costs on everything from eggs to Barbie dolls – interest in plant-based living has risen even though demand for processed plant-based foods – and plant-based meats in particular – has slowed, according to The New York Times.
In the years leading up to the pandemic, even the nation's meat producers were entering the plant-based meat market. Plant-based alternatives that replaced animal products in U.S. grocery stores saw sales increase of 43 percent between 2018 and 2020.
Beyond Meat, a category superstar just a few years ago, has seen its stock value drop 83 percent in the last year, leading industry stakeholders to conclude that while the industry will grow as a whole in the years to come, the goal now seems to be about hitting growth goals over the next two decades, as opposed to hitting them over the next two years.
Tips for Boosting Awareness for a Plant-Based Brand
Documentaries and Documenting
Well, in addition to the Morgan Spurlocks of the world, we have a few people and organizations we can credit with the popularity of plant-based living. Some of the most popular documentaries that have been released over the years, including:
Food, Inc
Forks Over Knives
Cowspiracy
What the Health?
Live and Let Live
The Game Changer
Not to mention, a fantastic set of champions of cause-driven awareness campaigns and the growing army of vegan social media influencers, many of them high-profile.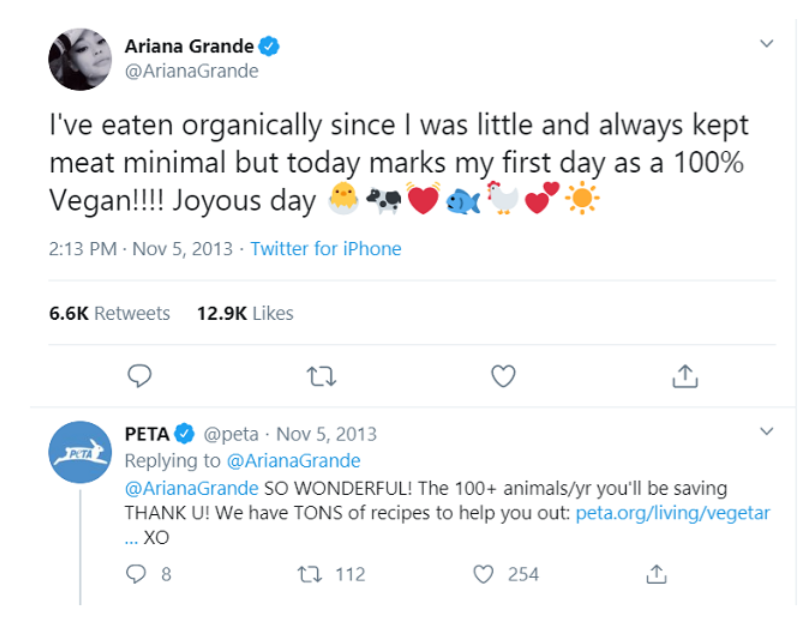 It's to the point now where you can't browse your social media feed without seeing a health food influencer posting a video, photo collage, or meme gloating about the oh-so-exciting vegan lifestyle. But with plant-based innovator Beyond Meat losing 83 percent of itsLet's get into the data.
Plant-based lifestyle becomes the thing to do
A quick glance at data released over the past decade points to a rise in the percentage of Americans who self-identify as vegetarian and vegan. For instance, a 2012 Gallup poll reported that 5 percent of Americans considered themselves vegetarian, while 3 percent considered themselves vegan.
By the fall of 2019, 23 percent of Americans who took part in a separate Gallup poll said they were cutting back on their meat consumption, with health and environmental concerns being the top motivators for cutting back. In January of 2022, the Alliance for Science reported that one in 10 Americans considered themselves vegetarians.
Thanks to social media, the plant-based lifestyle is the norm. Just look at the amazing growth we've witnessed over the past years:
Millions of people adopting a lifestyle is a shift. But when you have world governments and organizations joining a cause, it graduates to a "movement." And that's precisely what we're seeing.
There's even a month for it:
Veganuary — an initiative where everyone is encouraged to try the vegan diet throughout January. The 2023 campaign is already underway!
The plant-based movement is an unstoppable force that's destined to take over the mindsets of people everywhere (or it'll die trying). You see it, we see it, and brands see it.
In fact, businesses are taking advantage of this lucrative opportunity to endorse a positive cause (and earn millions while doing so).
We see vegan and vegetarian brands popping up left and right. So much so, it's causing a stir among major non-vegan organizations.
So, in this post, we're all over the topic of revealing the impact the plant-based movement has had on three industries: food, beauty, and apparel.
Here's how the plant-based movement is winning over meat-eating foodies
Who doesn't love food? And who doesn't love a great food influencer marketing campaign?
Vegan foodies knew that if they wanted to win over the hearts of meat-eaters, they'd have to entice them with irresistible montages, closeups, and video snippets.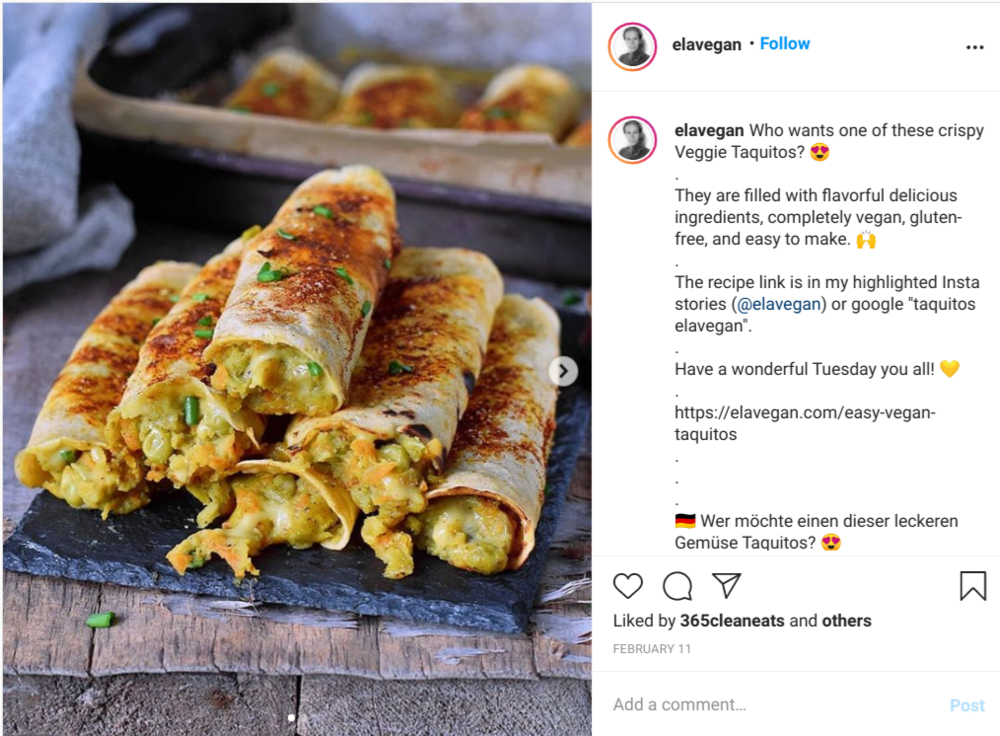 Leave it to the herbivorous butchers to demonstrate the "beefy" side of the meatless diet.
Then to get you on board, vegans who know how to cook will show you simple ways to put together amazing meals.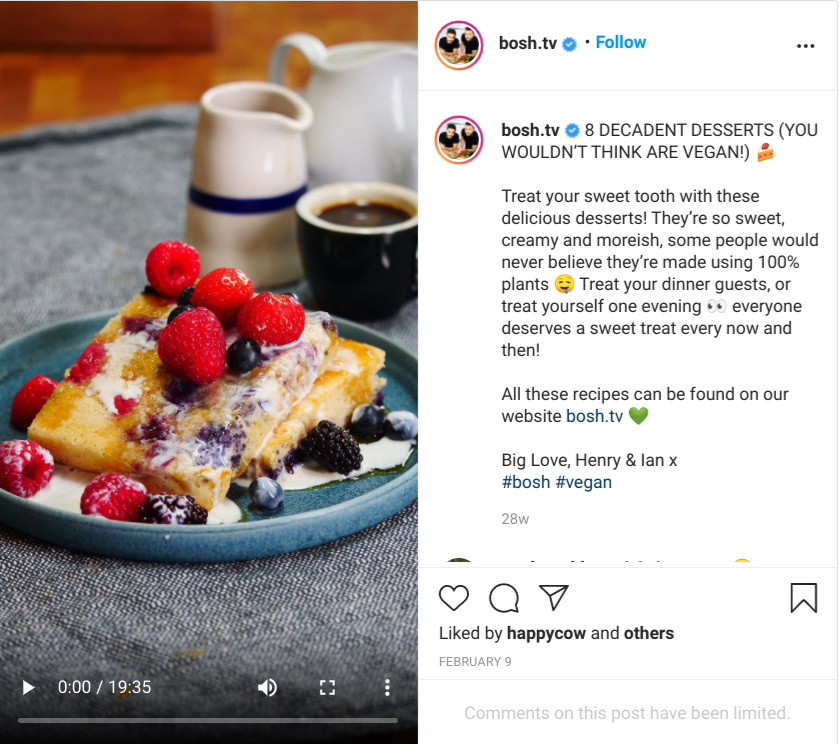 And coming up with really cool, really fun remixes of regular foods…
Enter the Restaurant and Grocery Store Chains
What better way to accommodate this growing trend than by selling more vegetarian options? You know — so you can make those mouth-watering images on Instagram come to life.
We've witnessed grocery stores across the world expand their food selections, including Waitrose, Publix, and Walmart. Waitrose was one of the first grocers in the UK to add these dedicated vegan aisles in 125 of its stores.
And it's not stopping there — queue the fast-food giants.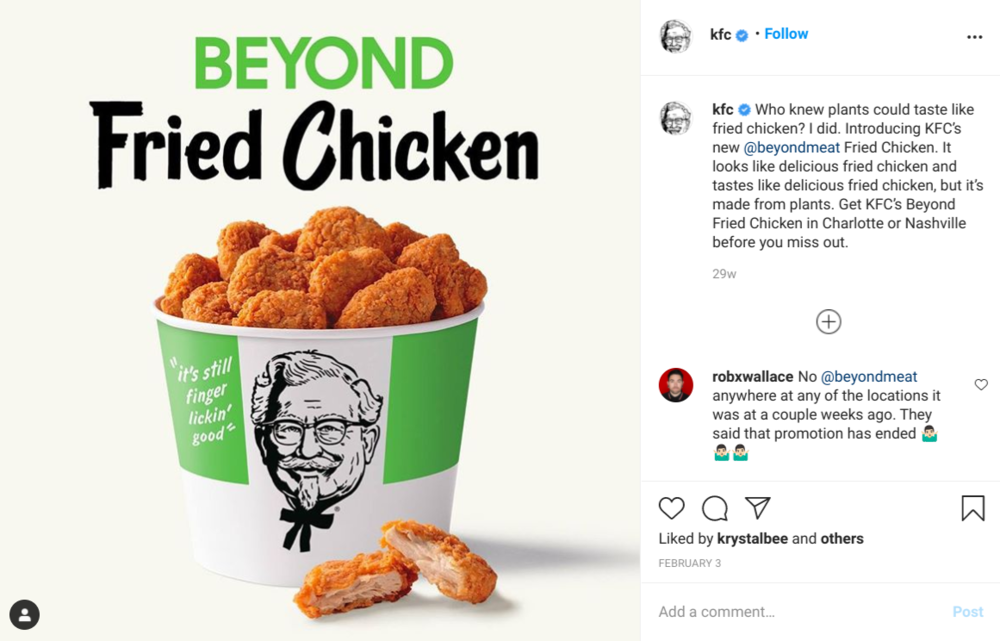 We're all celebrating Philadelphia Plant-Based Cream Cheese!!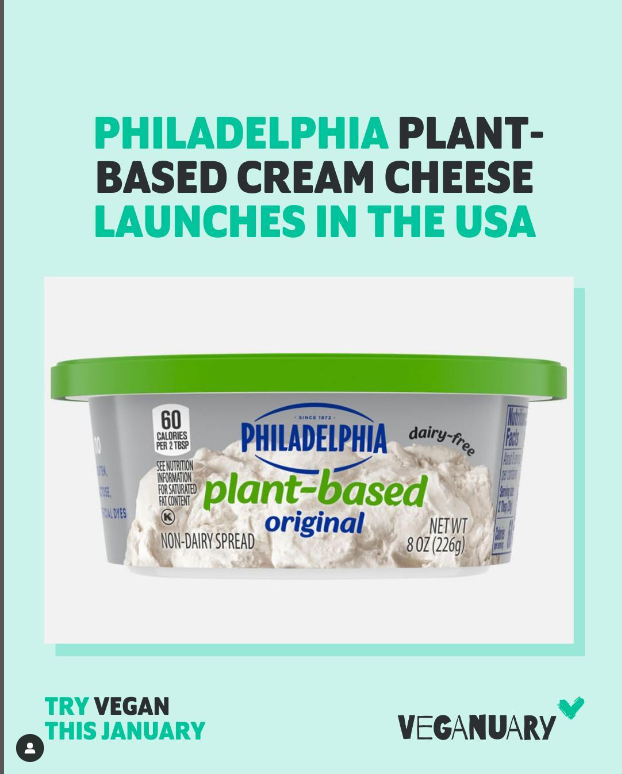 Even Pizza Hut released its own version of a vegan pizza a few years ago, that came with a soft pretzel crust.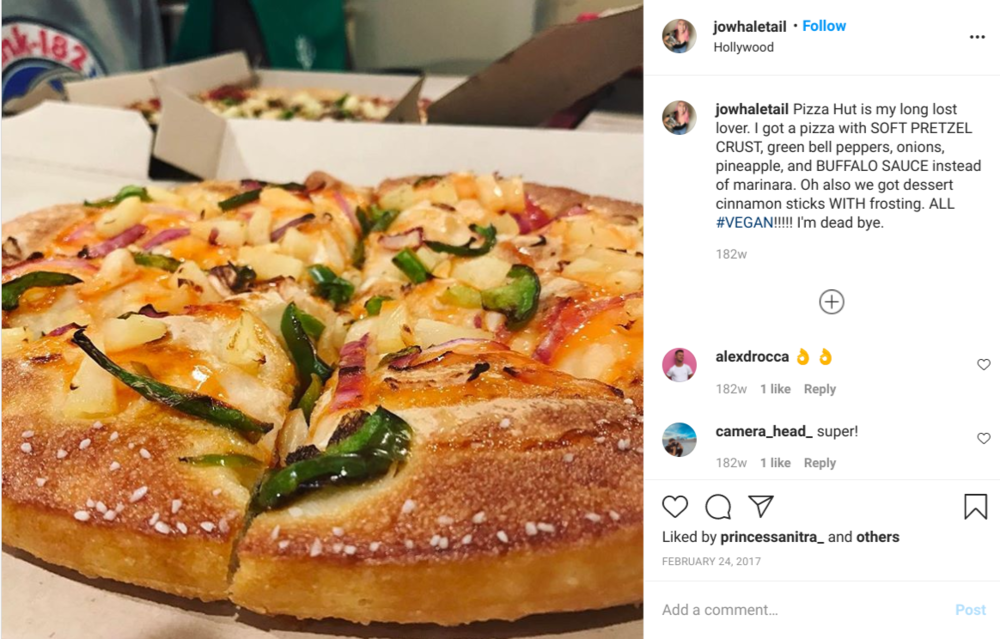 And while McDonald's focused on vegan chicken nuggets, Burger King stomped onto the vegan yard with its beefless Impossible Whopper (and veganaise topping).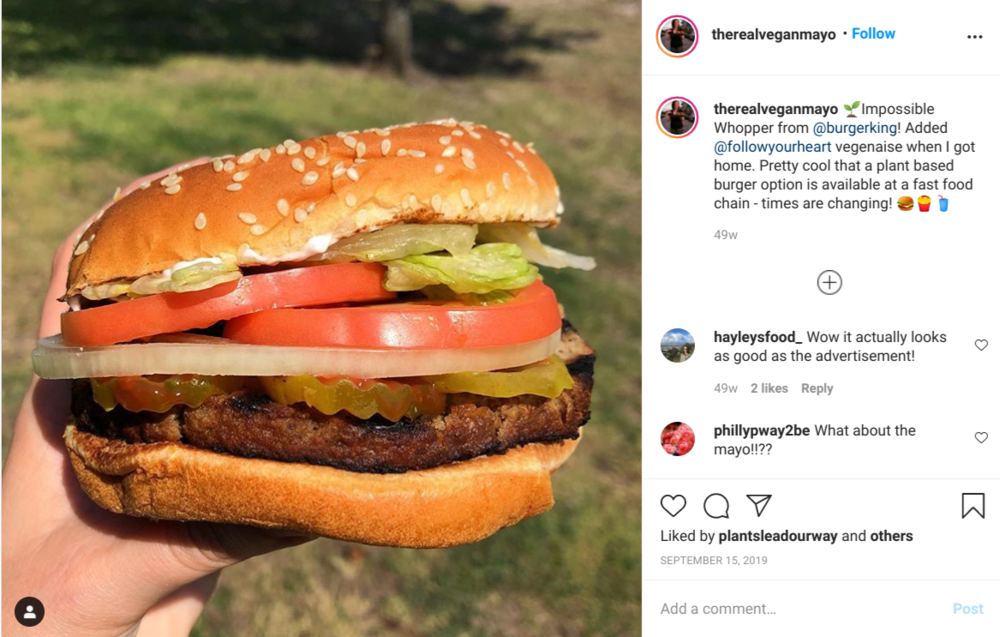 Apparently, it's working. Between 2013 and 2018, the UK's meat-free food sales grew by 22 percent. Between 2018 and 2020, UK sales of vegatarian and plant-based alternatives food products grew by another 49 percent.
What is the Size of the Vegan Fashion Industry?
Animal Rights + Plant-Based Lifestyle = Cruelty-Free Fashion
If you're a full-fledged vegan wearing clothes made with animal skin, fur, or other body parts — you will get called out for it.
And it's not going to be pretty. We live in the "cancel culture" era, where you can literally lose your reputation overnight due to a social media backlash.
Remember what happened to Cardi B (and her stylist) for wearing that fur coat to Beautycon last year?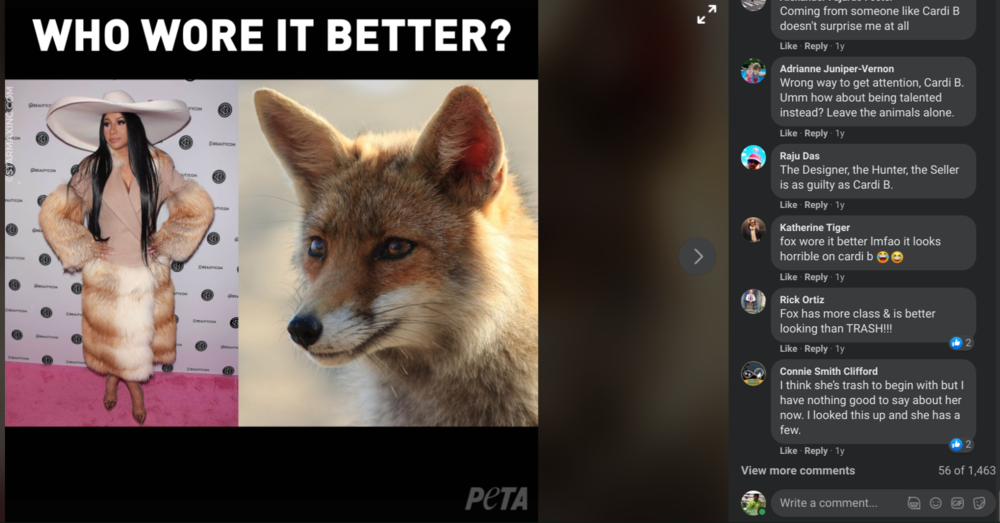 Look at those comments…ouch!
And you don't even have to make an appearance outside of your home wearing authentic fur. If you're brave enough to post it on Instagram, you'll get an ear (or eye) full.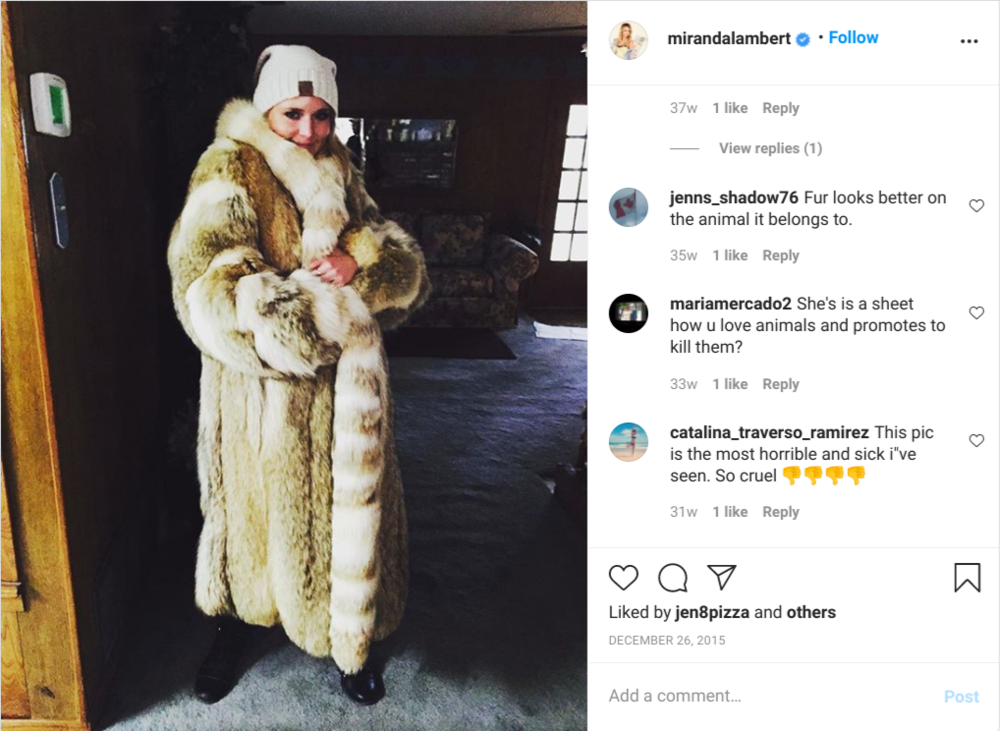 Anyhoo.
The high demand for ethical clothes is contributing to the growth of the cruelty-free clothing movement. And if you can prove you're not chopping down trees and using recycled materials…even better.
Now, if images of vegans running through a field of sunflowers wearing sack potato fabric pop into your mind, that's hilarious… but you're super off-base on this one.
Vegan fashion brands offer ethical style choices for all sorts of events, from yoga class to an evening out with bae.

A lot of the clothing lines look chic, sophisticated, and chill. Even Vogue is representing cruelty-free fashion (now you know you made it!).
But what makes the apparel fun are the slogans printed on the front.

If a plant-eater won't tell you, then their shirt will let you know they're #Vegan AF!
Vegan is Natural & Natural is Beautiful
The vegan lifestyle is just that — a lifestyle. There's no room to slack, even when it comes to what you put on your skin and hair.
Just a decade ago, you couldn't find lotion, makeup, or shampoo that touted being animal-free.
Today, the list of suppliers and retailers who prioritize vegan options is growing.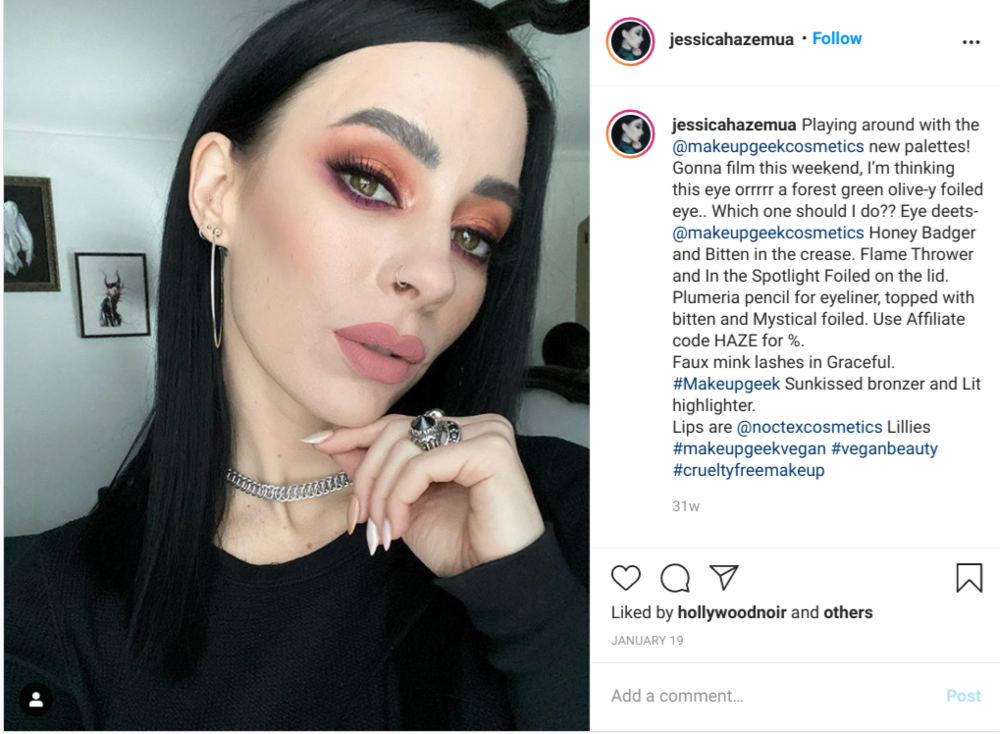 With the plant-based movement in full-force, we now have an abundance of beauty products.
Vegan brands have stepped up to the plate with eco-friendly, organic, and cruelty-free lines to cater to the conscious lifestyle.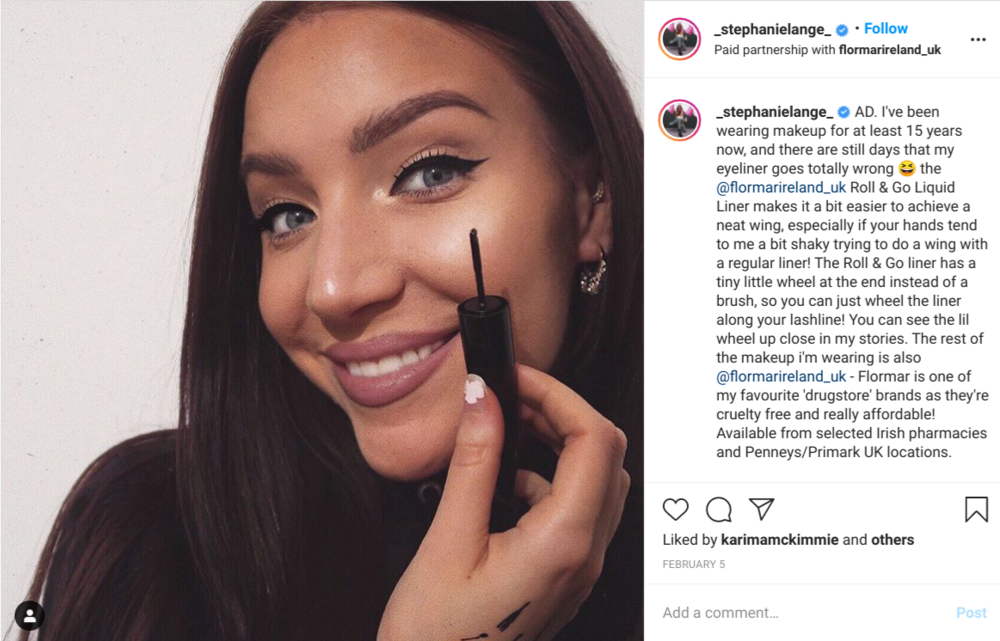 This means no animal byproducts, and definitely no animal testing.
Two great examples of vegan brands include Nature's Gate and Beauty Without Cruelty. They're 100% vegan and cruelty-free. But they didn't launch during the plant-based craze.
Nope, they've been around since the '60s and '70s.
However, this hasn't stopped the rampant growth of vegan beauty brands including Milk Makeup, Carter and Jane, and Wakse. And they're jam-packed with vegan goodies like argan oil, avocado, and aloe vera.
Beauty influencers are having a holiday with all options and are willingly sharing their experiences with them on social platforms (boosting their followers and engagement rates in the process).
And you know who's benefiting? Vegan brands.
The UK saw a 38 percent increase between 2017 and 2018. By 2025, vegan cosmetics is predicted to become a $20.8 billion global industry.
Millennials and Gen Z Lead the Plant-Based Charge in 2023
So who do we really have to thank for the longevity of the plant-based movement?
There are several key players we can pay tribute to:
Documentaries that educate
Social media content that spreads the word
Millennials that keep hope alive
And Gen Z to carry the torch
Yes, it all comes back to those 18 to 34-year-olds, the social media kings and queens. While veganism is a popular movement, it still comes with questions and uncertainty from the non-converts.
But not to worry.
Brands can continue to meet the demand of consumers, while also potentially converting the nay-sayers.
How?
By leveraging the power of social media with smart influencer marketing strategies. 
Millennials and Gen Z are the targets, and this is where they like to hang out. Through education (content) and inspiration (influencers), you can work wonders for your vegan brand.
Remember, for younger generations, social networks are their research tool. It's where they go to find answers from people they trust.
By teaming up with influencers, who produce amazing plant-based content, you can grow your visibility in this active, passionate, highly engaged community.