Social media marketing is, without a doubt, the best way of engaging existing and potential customers, especially during the current climate. Social media use is consistently on the up, and developing a sound social media marketing strategy is already an essential job for any marketing department.
It's all well and good saying that social media marketing is an indispensable branch of any marketing campaign, but that doesn't mean you don't have to ask yourself why you're developing a social media marketing strategy. Any kind of marketing can be used for any number of business goals, and social media marketing is no different, so it helps to know exactly what you hope to achieve with your social media strategy.
What's Your Why?
Buffer highlights 9 goals you can achieve with social media, so it might help to start with one of those. Are you looking to increase awareness of your brand, generate leads and revenue and increase website traffic? Have you already got some growth and are instead looking to increase engagement, or create a customer community (note: the two areas are not mutually exclusive). 
You may well have more than one of these goals in mind, but it still helps to figure out which are your top priorities.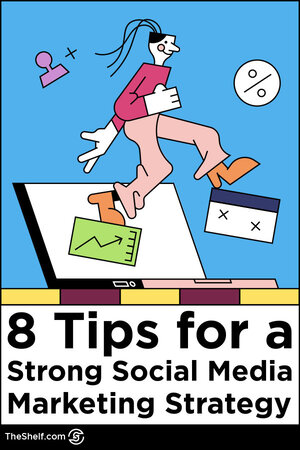 Content that boosts engagement may not divert to your website and vice versa, so it will naturally affect the content you put out. Also, knowing what to track will mean you know how well you're doing, and can figure out how to tweak your strategy to better approach those goals.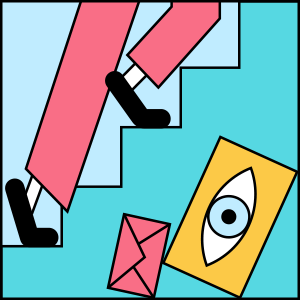 Related Post
How to Build a Brand Awareness Campaign Step-by-Step
1. Keep A Consistent Content Tone
The biggest question around social media marketing is what you're going to post. This question has a hundred answers, and none of them are necessarily right or wrong, so I want to narrow in on tone for this first point.
The tone of your content should be your brand vision in a nutshell. Everything that you post should be in line with how you want to come across as a company, and it'll be informed by who you want to market to. It could be professional, jokey, family-friendly or adult, but what matters is that it's consistent.
Rebecca Lain, a writer at Australia2Write and NextCoursework, reminds us that "screenwriters say the best judge of a well-formed character is that no other character could speak their lines; each word is unique to them. Bring that wisdom into your marketing, and make your content irrefutably yours.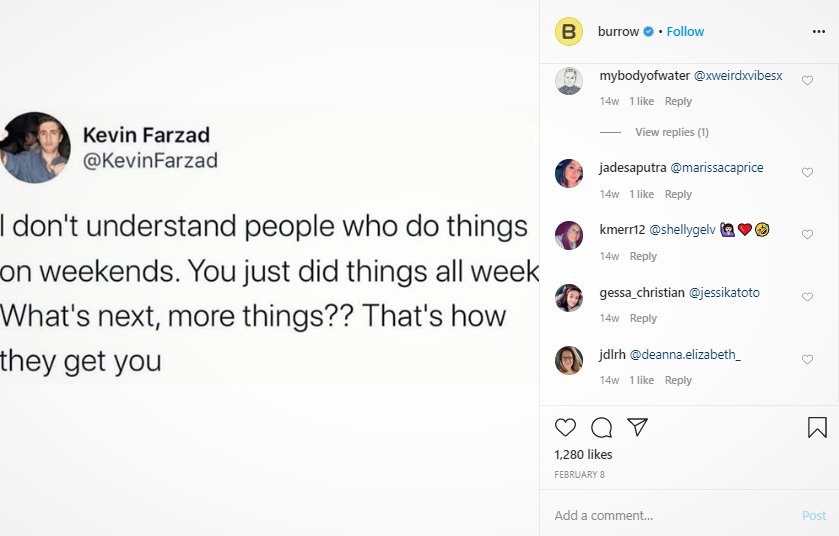 Sleep sofa brand Burrow has opted for a personal, jokey tone in much of their branding, based on their market appeal to younger buyers. They share memes interspersed throughout their product posts, which help to break up their content but stay on brand.
2. Listen To Target Audiences
This is THE most important tip in this entire list because while states are relaxing restrictions, there are states where the pandemic is on the decline and other states that are a few days or even weeks away from the worst. COVID-19 cases may be resurging in some parts of the world. So, listening is everything right now. You won't know what messages to create until you know what your audience is dealing with right now.
So, inherent in generating the appropriate tone is knowing exactly who your audience is. This is where social media marketing really comes into its own: not only does it give you an opportunity to speak directly to your customers, it allows them to feedback directly to you.
Encourage engagement from your audiences throughout your social media marketing to get a sense of how your campaigns are going. Center posts around polls, hashtags, or user-generated content (more on that later) to get your audience involved and learn as much as you can about what content they like.
However, be careful to do this in a self-aware way when possible. British grocery brand Waitrose ran into trouble a few years ago when it's hashtag campaign ended in ridicule rather than praise. Don't jump right in with a new content format or idea, do your research first to make sure it's the right choice for your company.
3. Theme Your Content
Once you have a consistent tone and a clear idea of your target audience, you can start to develop themes for your marketing. Every major company has at least one — and often more than one — theme to their marketing that allows them to stay consistent with their tone and brand vision without becoming repetitive in their marketing.
Take Burrow, for instance. One of their themes is the meme format, trying to bridge the gap between joke account and sales, while they also post product reviews, announcements, competitions; a wide variety of content. As long as you can relate your content back to your theme you can be as creative as you want with the content you share.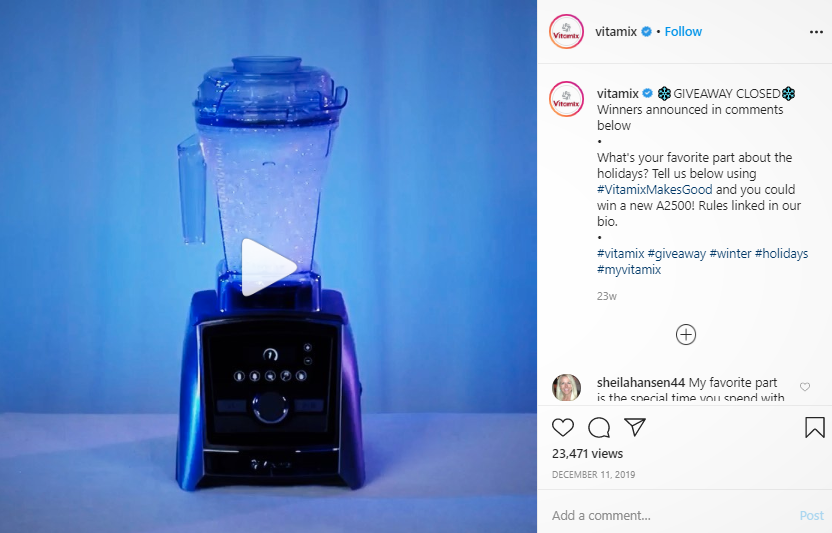 One easy way to implement themes into your content is through seasonal promotions. Even for products that don't have a seasonal appeal, develop stages of your marketing that go with the seasons to stay relevant to consumer needs without abandoning your content tone. Here's an example from blender brand Vitamix with some holiday content designed to drive engagement.

Related Post
How to Develop a Cohesive Instagram Brand Look
4. Vary Your Content
It's important to develop multiple themes as you don't want to be stuck in a rut with one type of content. Even if one tactic seems to generate great leads to begin with, relying too heavily on it will soon grow stale and those leads will disappear in search of the next new thing. Social media is fickle like that.
How do you counteract this inevitable depreciation? Change things up wherever you can with new ideas. Alfonso Rivera, a social media expert at Write My X and Britstudent, summarises variety thusly: "You might want to think about organizing your themes around types of content: video explainers might fit better in one while blog content could fit better in another. Keep an eye on your audience engagement and keyword research to see what's popular and keep your content plan flexible to deal with these changes."
5. Capitalize On User-Generated Content
If you're looking for new ideas to fill your quota of content variety, try using some user-generated content. Not only is this a really easy way of generating new content, it shows your customers you are engaged with and interested in them and their views.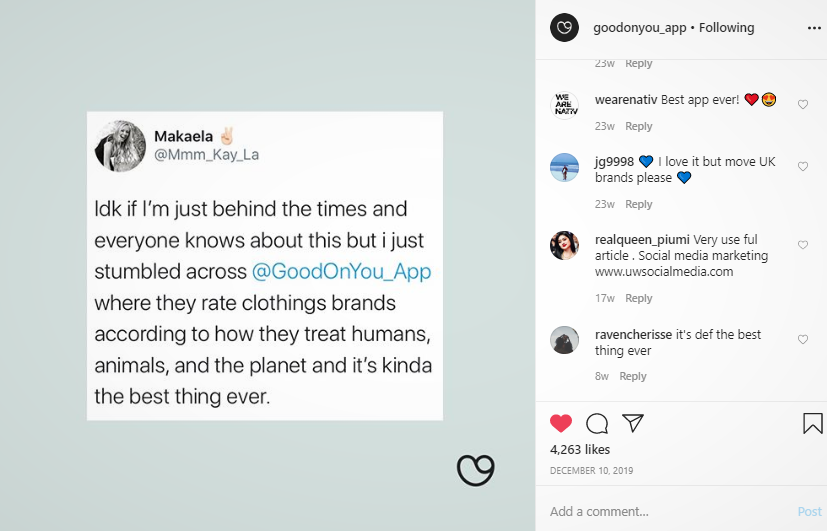 This could be as simple as sharing a tweet from a happy customer to organizing a competition of submission drive. Here's an easy example from GoodOnYou on how to turn user reviews into shareable content.
6. Think Where You Share
Part of developing your content plan is figuring out which social media platforms you'll focus on. Each network is designed with specific content in mind, and different formats fare better on different networks, so tailoring your content to your platform is an integral part of social media marketing success.
While it's always good practice to have a good spread of social media accounts, don't feel the need to cover all the bases. There are social network trends emerging all the time, and trying to keep on top of all of them may just be a waste of your time.
It all comes back to your audience research: does it look like your target market is well-represented amongst the users of the app or service? If so, it might deserve a look-in, but otherwise, it's not necessary. As long as you have a good representation on Facebook, Twitter, Instagram, and Linkedin — the main four that show up in first-page search results — you're off to a good start.
7. Using Influencers
Influencer marketing is a great example of a potent tool that will be determined by your choice of platform. Influencers are a great way to drive customer engagement and come in all shapes and sizes (and price tags). If you're looking to generate a closer connection with customers, knowing about what influencer marketing is and how it works could be a huge help.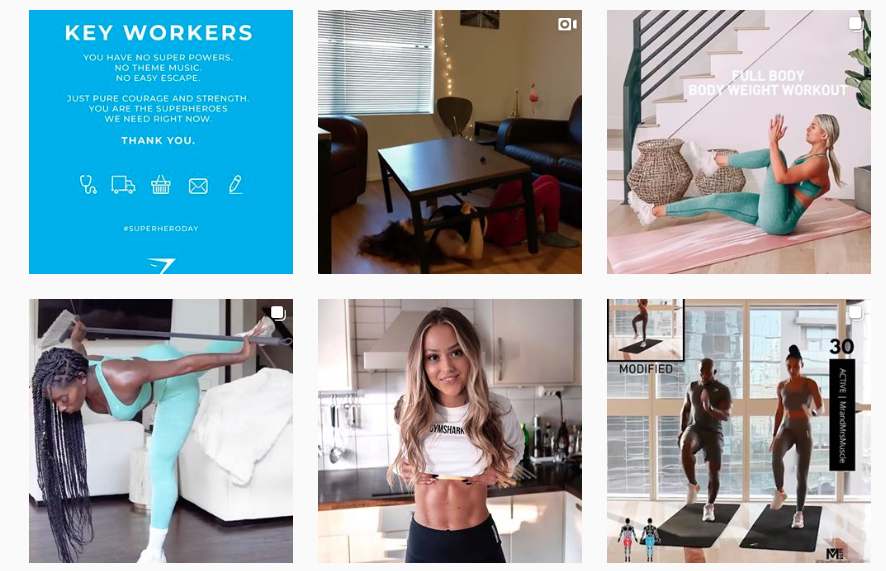 Influencer marketing goes hand in hand with content tone. For some brands, micro-influencers with personal delivery and casual tone is the perfect medium for their brand message, while others prefer the exclusivity of more large-scale influencers. Fitness brand Gymshark appreciates the value of having influencers sport their gear on social media and share their content in-line with their tone of excellence and style.
8. When You Share
In a 24-hour internet economy, there are endless opportunities to engage customers on social media. That doesn't mean, however, that you should be posting all the time: picking your moment is a huge part of a successful social media strategy.
Again, this goes back to your audience and product research. Different customers use social platforms at different times of the day or week, and knowing when you're most likely to catch the most eyeballs is the difference between a winning post and an under-the-radar flop.
For example, if your brand is aimed at sports fans, schedule your posts to fall just before or after a major sports event, or even better during halftime. Mothers, on the other hand, have wildly varying schedules due to baby care and may be most receptive in the middle of the night. There are some general rules of thumb for all audiences of course: evenings and weekends are high engagement, along with weekday mornings.
Final Note
As much as all of these tips will help you develop a strong social media presence, they aren't a checklist that will result in definite growth. Social media marketing is hard, and it requires consistent creative work. But keep at it, stay true to your brand, and develop a strong strategy and you'll be on the right track.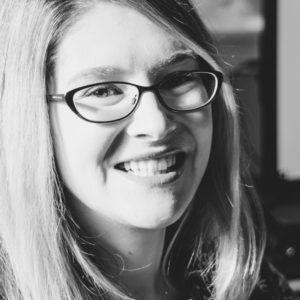 Beatrice is a professional copywriter at Case Study Help and AcademicBrits. She specializes in all kinds of topics related to social media, marketing and brand management and is always open to sharing her personal experience at PhD Kingdom.