Halloween is the time of year when everyone gets the chance to be someone different. We can be superheroes, supervillains, celebrities, or princesses of the Disney variety – whatever we've always dreamed can become reality for just one night. While most of us are happy enough with store-bought costumes, or reimagined looks (even if they're pieced together at the last minute), there are some out there who truly excel at dreaming up awe-inspiring looks that can trigger a cascade of cool ideas for anyone who sees them. So, we're doing it – a mega post to provide you with some really cool Halloween costume ideas.
Yep. We're taking a break from the infographics and tutorials, skipping out on providing in-depth strategy to treat you all to some of the best costumes we've found on social. We hope at least one of you will take some inspiration from these creative and visually stunning Halloween costumes share it to your own social network (and let us know in the comments or on our social media if you do – we'd love to see!).
27 Cooky, Spooky and Loopy Halloween Costume Ideas
What kind of Halloween costume lover are you anyway? Some of us prefer to look as terrifying as possible, covered in gore and fake blood. Others use this opportunity to make people laugh at the creativity and inventiveness of our costumes.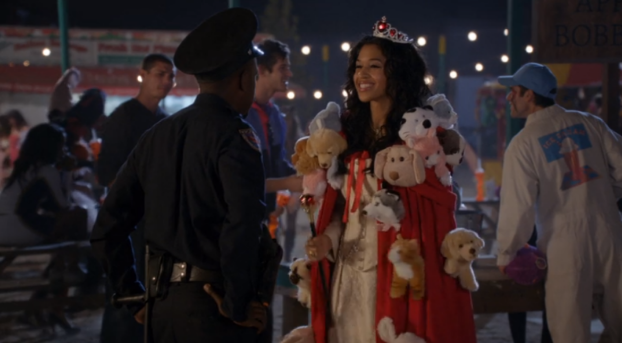 As we round up our top picks of Halloween costume ideas, we've split these up into a few easy to follow categories to make sure you can find the perfect costume for you!
Halloween Costume Ideas I: Heroes and Villains
With box office smashes from both Marvel and DC Comics in recent years, more and more people are turning into their superhero alter-egos when Halloween rolls around. People love to feel powerful, and this is the perfect way to indulge in that fantasy. This stands for both adults and kids alike; dressing as a superhero was one of the most popular costume options for both age groups for Halloween 2017, and the following examples make it easy to understand why.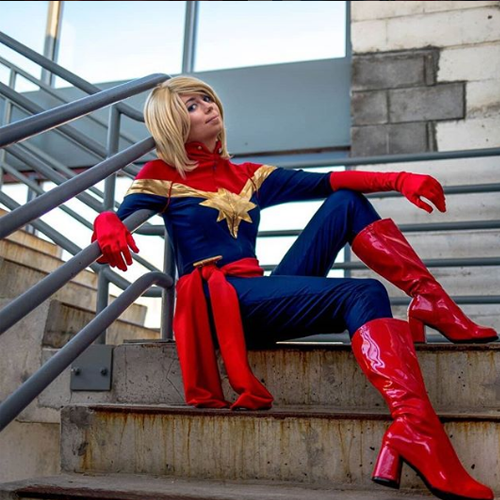 Who else is already totally in love with Marvel's newest superhero Captain Marvel? Channel her awesomeness this Halloween with some blue and red threads.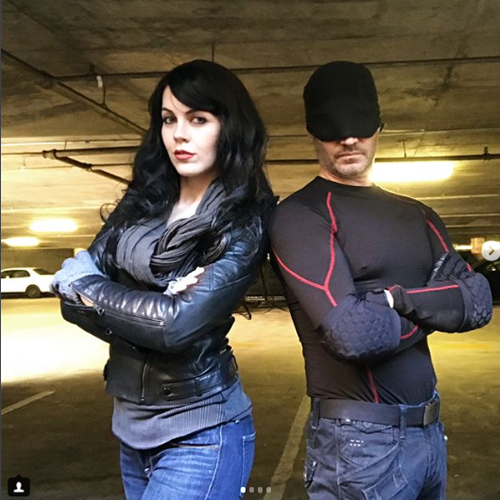 Not all superheroes wear spandex and capes! If you want to go and and look kick ass on Halloween without worrying about those extra burritos you ate last week, Jessica Jones and Daredevil are two fantastic options.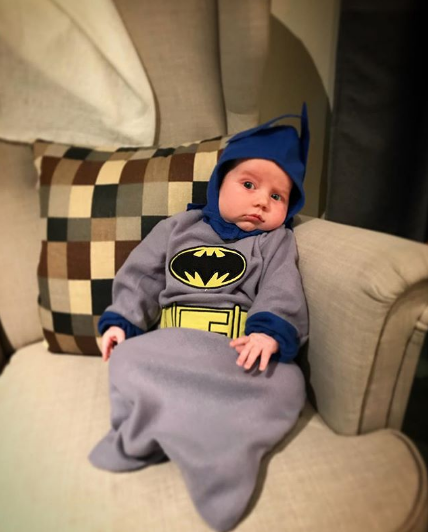 The caped crusader is always a great choice for Halloween. So, whether you're going for the campy Adam West version of his costume, or a darker Batfleck style, just be sure to perfect your gravelly "I'm Batman" catchphrase before heading out!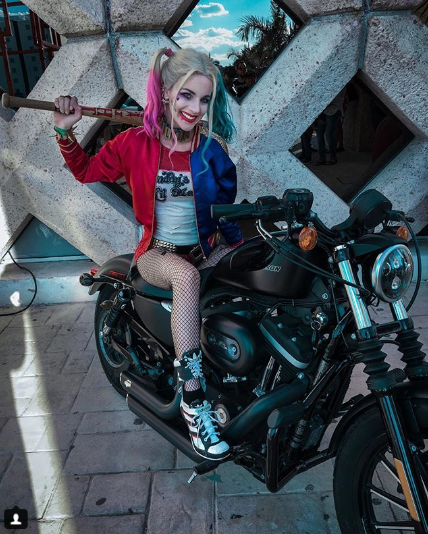 Even though the 2016 Suicide Squad movie may not have reached the heights we all hoped it would, Margot Robbie's Harley Quinn stood out for all the right reasons. Because of her lovably insane character portrayal, this is still a super popular choice for Halloween costumes across the globe.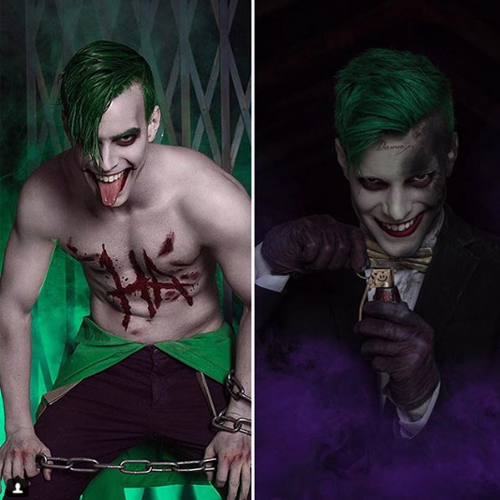 OK, so technically this guys is more supervillain than superhero, but we just had to include him! Always a popular costume option for this time of year, that same Suicide Squad movie that pushed Harley Quinn to the top of many costume lists also brought about a new version of this classic character for people to enjoy.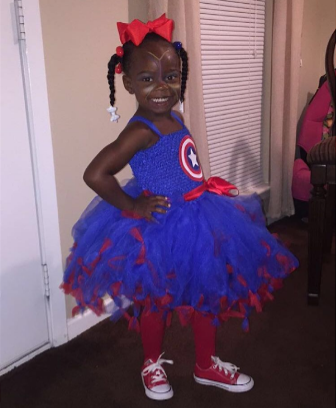 Okay. So, if you read our post on Halloween trends, you already know parents are getting away from the whole gender-specific costume ideas where girls are princesses and boys are heroes. We're all Batman here.
In fact, super hero costumes have officially bumped princess costumes from the top spot because ot moments just like this one from five year-old Darrian, a kindergartener and aspiring YouTuber who will probably grow up (and by "grow up" I mean, in like 12 to 18 months or so) to be a kidfluencer who will sell your kids (and by "your kids" I mean you) surprise eggs or something.
We contact this cutie's mom (@ishine89) on Insta for permission to use this post.
Halloween Costume Ideas II: Zombies, Monsters and Ghouls
Why stray from tradition? Halloween is about the monsters and ghouls that come out at night, so embrace your darker side and fall in line with the monster mash!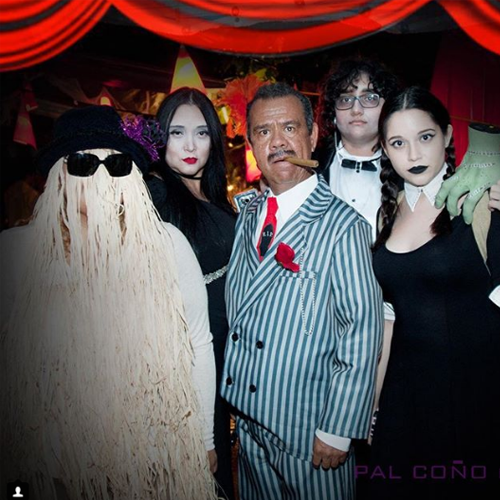 The first family of horror makes the perfect option for a group costume. Plenty of black lipstick, white powder and evil stares is all you need for this iconic look.
Still just as creepy as he was after the original IT mini-series came out back in 1990, thanks to the remake we've seen a resurgence of the scariest clown around. Be sure to carry a nice red balloon around with you to really hammer home the effect.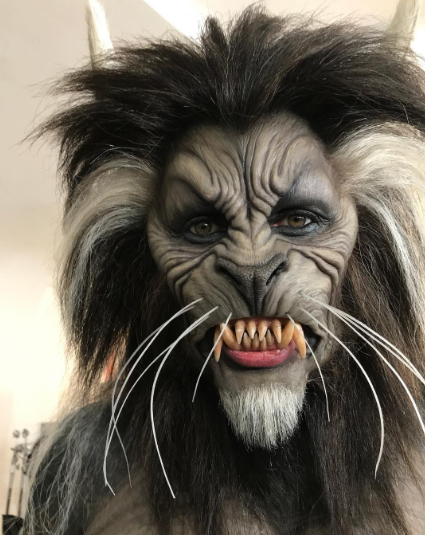 We may not all have access to movie-level prosthetics and a squad of makeup artists, but grab a wig, some fake fur and a bit of liquid latex and you too can transform into a werewolf this Halloween – no matter what moon phase we're in.
---
The easiest way to win at Halloween? Pick a costume, a character, or a famous person and turn then into a zombie. Pale face paint, fake blood, and a limp are all you need to sell the look, and you'll definitely fit right in with the holiday spirit!
Halloween Costume Ideas III: Witches
Put a spell on all your friends with one of these magical looks this Halloween. Witches have always been a firm Halloween favorite, and there are so many options to choose from in this genre, you could be a witch every year and always wear something different!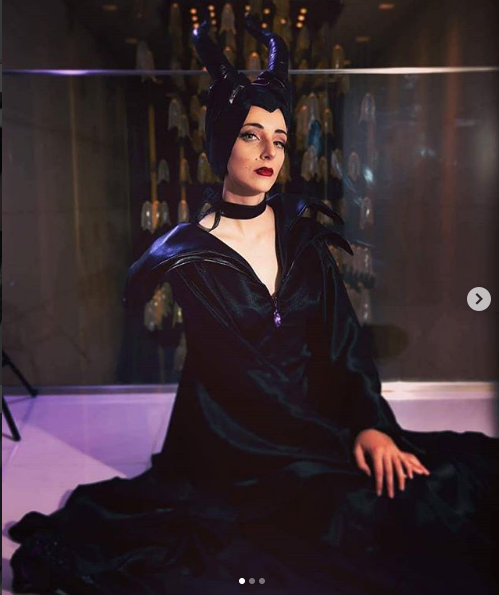 Possibly the fiercest witch on the block, this Disney villain has been a staple Halloween sight since the Angelina Jolie movie came out. Rock those horns, and rock that glare.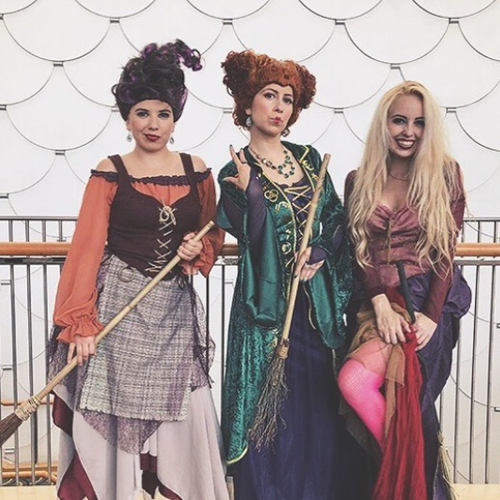 The most iconic magical trio (sorry Potter and friends!) the Sanderson Sisters make the perfect costume for you and your best friends to bring back everyone's nostalgia this Halloween!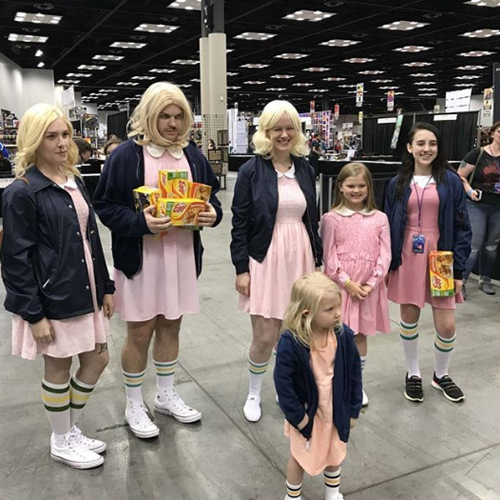 Eleven from the hit Netflix show Stranger Things might not technically be a witch, but who's splitting hairs here? Instantly recognisable and easy to execute, this makes a great last minute option for those who forgot to pick something up! Just be sure to grab some Eggo waffles and dab a little fake blood under your nose and you're good to go.
@HOBBITPARTY – LUNA LOVEGOOD (OR ANY HARRY POTTER CHARACTER REALLY)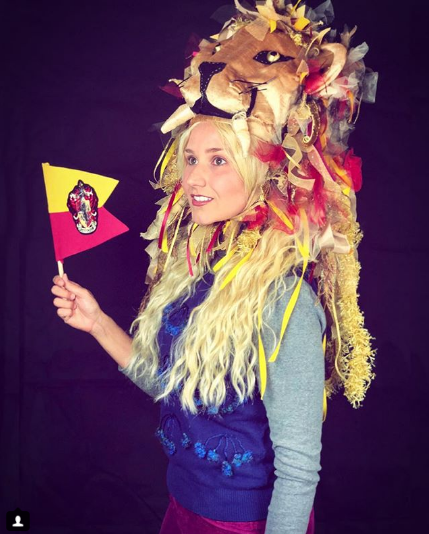 Thank you J.K.Rowling for introducing us to a world filled with so many costume options! Whether you choose to go for the classic Hogwarts robes and wand, embrace your inner house elf, or choose something more time-consuming, the world of Harry Potter offers plenty of choices for your next Halloween.
Halloween Costume Ideas IV: Famous People
We all have days when we wish we were Beyonce or Tom Hardy, and Halloween is the perfect chance to live out those dreams. So, no matter who you want to be, you can find a way to make a reality.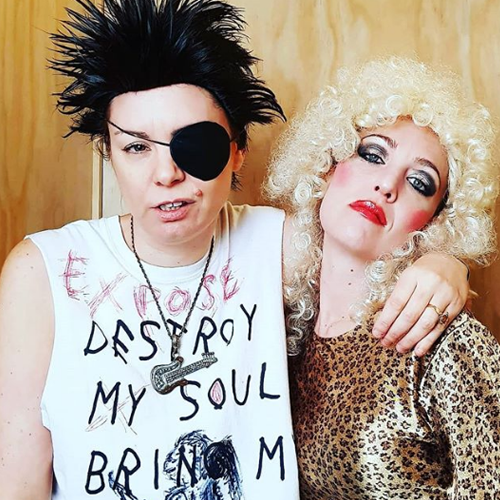 Go full on punk this year with your other half and rock the party as famous couple Sid and Nancy. Just make sure you don't look TOO good – punks don't do perfect.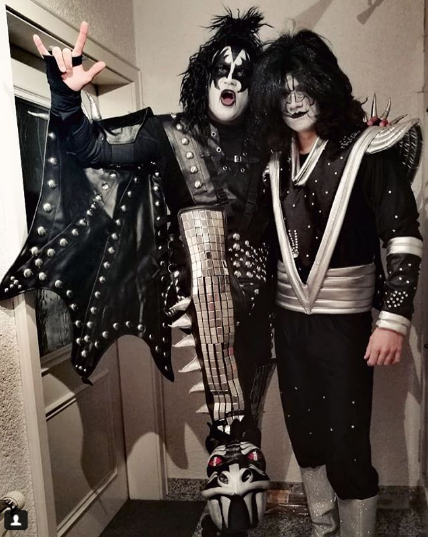 It's almost as if rock band KISS were made for Halloween costumes. Their over the top outfits, crazy makeup and mad attitude make these the perfect group for you and your friends to turn into this October!
Channel your inner fabulous starman with a blast from the 80s and a touch of Ziggy Stardust! You might not be able to whip up a costume quite as sparkly as the one above, but as long as there is flair and a lightning bolt across your face, you'll be golden.
Halloween Costume Ideas V: Throwbacks
@BROWS_BY_DAE – SUSAN FROM DESPERATELY SEEKING SUSAN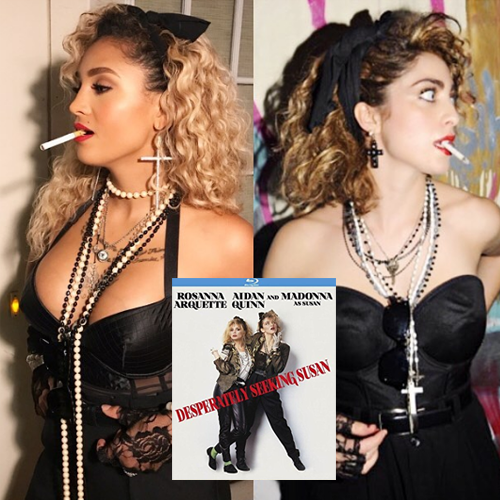 Everytime I use an old school bathroom blower, this movie comes to mind. Madonna is not just one costume idea though. Throughout the decades, she has treated us to a whole host of iconic looks, like this one from the movie Desperately Seeking Susan. So, whether you go "Like a Virgin", conical bra, or VMA Madonna, this is one fun Halloween look!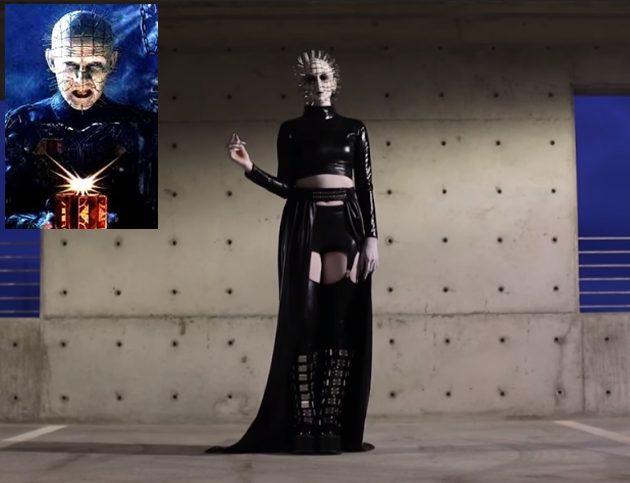 Iconic and still horrifying. I remember Pinhead's warning from the movie promos: "We're gonna tear your soul apart." Totally believed him. Hellraiser debuted in 1987, and eight more Hellraiser films followed in the franchise until 2011. This look is cool because Courtney Little published a 39-minute makeup tutorial to YouTube on how to get this look.
It's not for your typical Walmart costume shoppers either…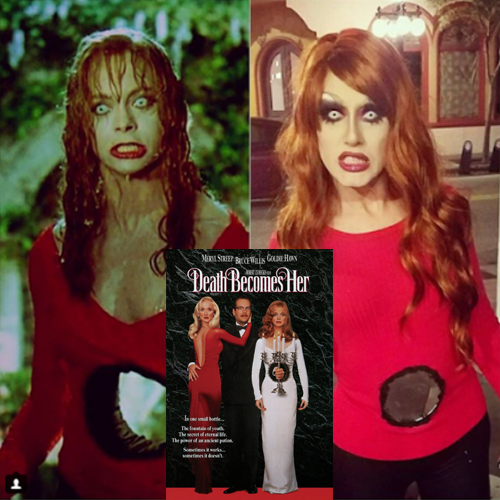 In the early 1990s, Goldie Hawn played the role of Helen Sharp in the creepy comedy (it was a comedy, right), Death Becomes Her about two women who find out the perpetual youth elixir they've been taken comes with some uh… side effects, one being an inability to die. Well, Chris B (aka Gia Banks) nailed this look in 2016 with a throwback Halloween Costume idea that was both clever and well-received.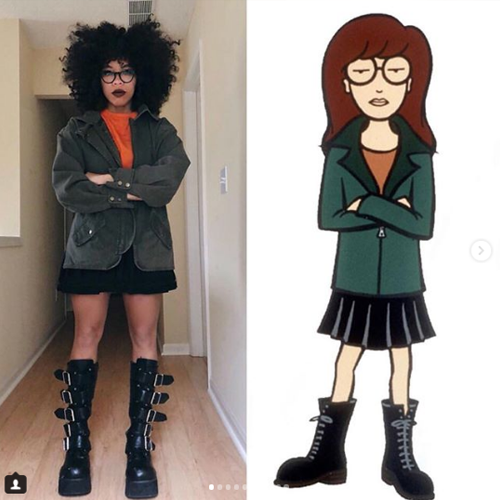 For those of you who are too cool for, well, everything, channelling this cartoon icon is a great choice. An easy costume to pull off, as long as you've perfected that disinterested stare she is so well known for. Just FYI, take a look at Kiera Please's Insta feed. It's SO awesome. Like, seriously.
Halloween Costume Ideas VI: Pet Costumes
Humans aren't the only ones who get to have fun at Halloween – pet costumes are just as popular as ever. Hundreds of millions of dollars are spent on pet costumes alone – one of the trends we talked about in our 2018 Halloween Trends post. And, thanks to social media, we have some amazingly adorable costumes to choose from!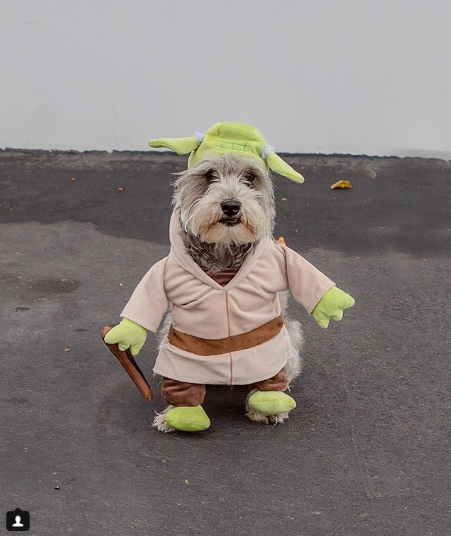 A cute and adorable costume this is. Anyone who doesn't start making "squee" noises at this little dude truly has no heart.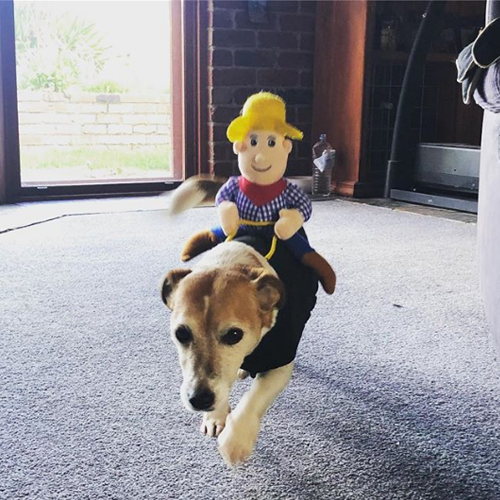 Turn your dog into a wild west wonder with a little rider attached to their back! Trust us, this is one of the funniest costumes for owners as the little guy on your little guy's back will bob around every time your pooch moves around.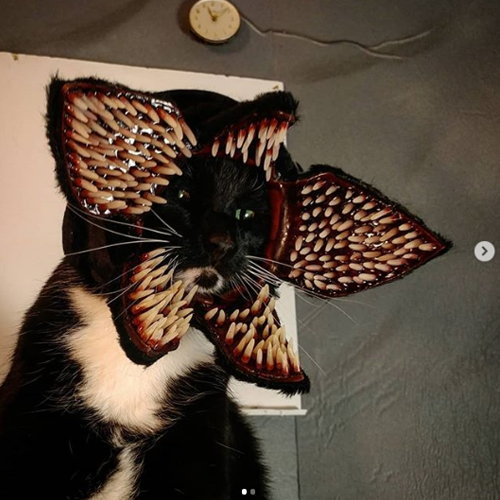 If you haven't discovered cat cosplay on Instagram yet, you've seriously been missing out. This account dresses up their feline friends in a whole array of adorable geekiness, just like this flashback to 80's Dungeons and Dragons that made an appearance on the hit Netflix show Stranger Things.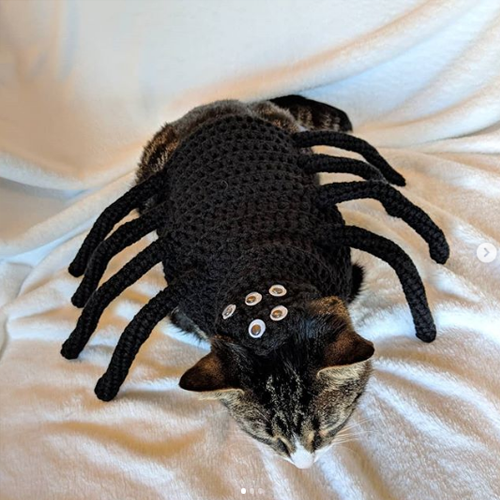 Even the biggest arachnophobes amongst us have to admit that this little guy is a real cutie. An easy way to get your cat to join in with the Halloween spirit.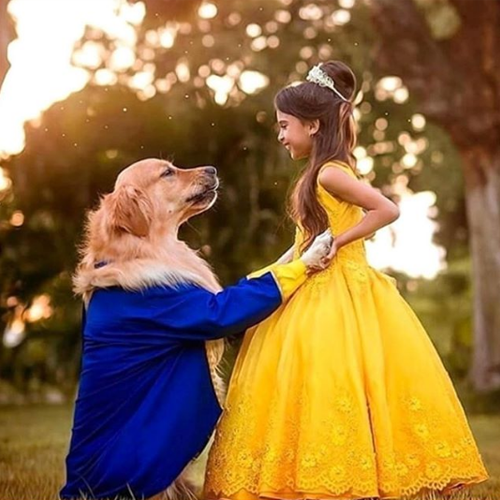 Why not team up you child and your dog to cover all your adorable bases? Treat your very good boy by turning him into a prince for the day!
It Gets Weirder (Catch-all)
Not everyone likes to go along with the crowd. Some of us spend a bit too much time and effort into making sure our costumes stand out just a little bit more than everyone else's. Obsessed? Maybe a little. Entertaining? Definitely.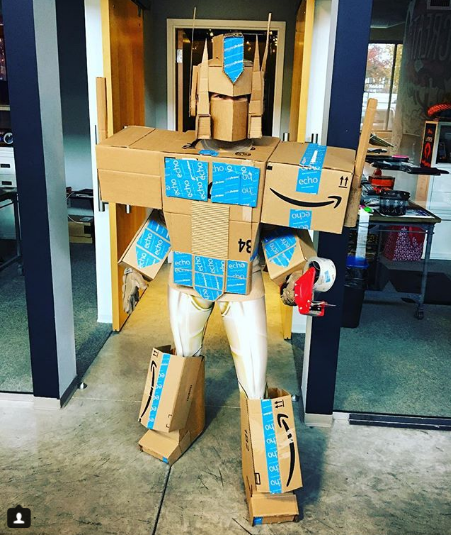 Hahaha! If you didn't laugh out loud when you saw this, look again, man!
Possibly the most inventive costume of the decade, this woman's Amazon Prime (a play on Optimus Prime from the Transformers franchise) is something we can all aspire to be as cool as with our own costumes.
Who doesn't love a good play on words mixed with a pop culture reference? This Jon Snow/ Snow White combination made us all giggle when we first saw it, and is sure to do the same if you replicate it for your own Halloween adventures. Just be sure to avoid apples and ice zombies in equal measure.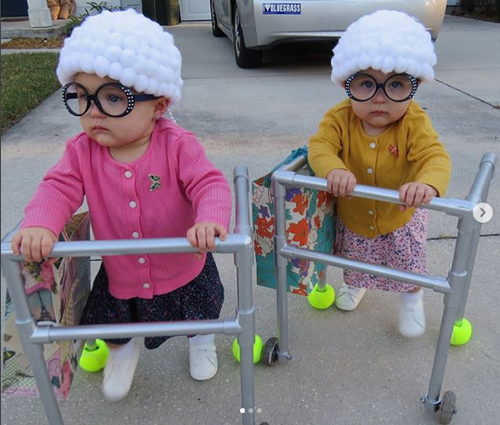 I mean, do we even need to say anything here? Just look at these little cuties!
Conclusion
Okay. Which one was your favorite? Amazon Prime gets me. A couple dozen cool ideas for your next Halloween costume (or your kids' costumes or your pet's costumes… up to you) to get the old creativity engine going. We are The Shelf. We do influencer marketing better than anyone else. If you need help with your next influencer campaign, we make big promises and we overdeliver.
[wink]