There are so many style blogs out there now, it feels almost impossible to keep up with them all. Fortunately for us, at The Shelf, it's actually fun (and part of our job descriptions) to keep you in the know. With that in mind, we've been compiling our top picks in roundup style posts, so you can start bookmarking your favorites now.
When it comes to an edgier style sensibility, we're always looking for inspiration that's chic and effortless. Ahead, we're sharing 10 edgy style bloggers that have caught our eye and think you might just be inspired to start pinning away all of their #OOTD's.
Shea Marie of Peace Love Shea wears many hats (stylist, creative consultant, TV host, designer, photographer, model and editor), proving that she's definitely a digital and fashion influencer to be reckoned with. Her site and social media channels combined amass over three million impressions each day. She's collaborated with brands ranging from high street to high fashion and has ventured into design collabs, most recently with Steve Madden, to create edgy statement steppers. We love her fresh and edgy take on everyday street style.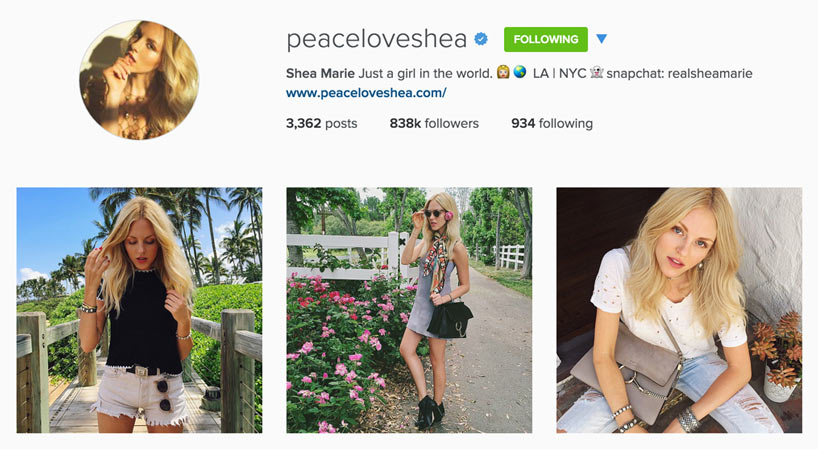 Laura left New York to pursue new opportunities in Paris and, with this transition, her style has been instantly influenced too. We've followed Laura on her style journey for years and watched as she's experimented with edgy haircuts, endless outfit combinations, and a free-spirited way of life. We can always rely on her for an innovative take on fashion without all the unnecessary trend-collecting.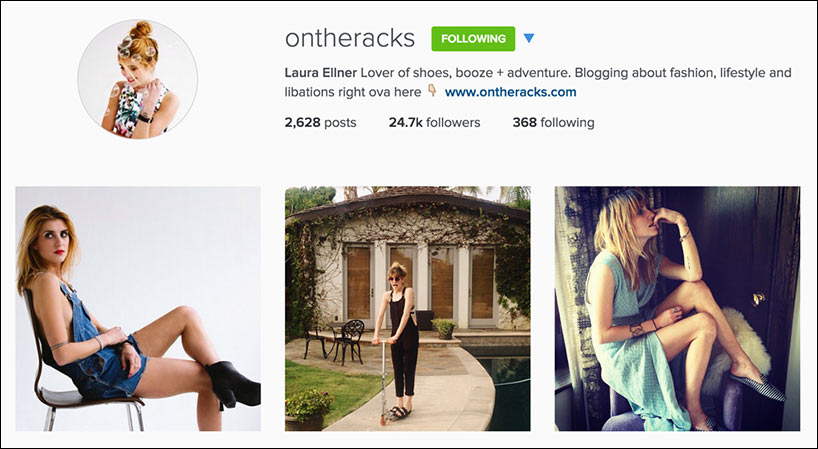 This 1/2 Chinese, 1/4 Spanish, and 1/4 Mexican New York-based blogger got her start in the industry as a model at the age of 15. Inspired by the "model off duty" on-the-go lifestyle, she launched her blog in 2009 to share her behind the scenes take on it. Ever since then, we've been keeping up with her feed for outfit of the day ideas and, most recently, her festival-inspired style.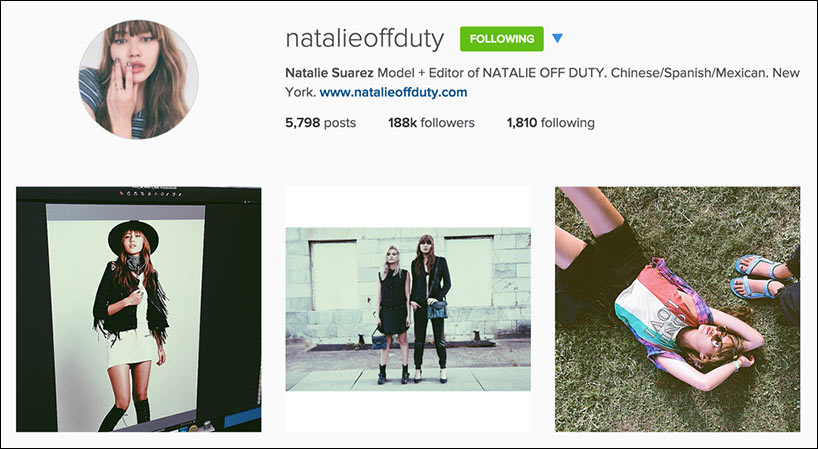 This Vancouver-based fashion and lifestyle blogger describes her style as a bit left of center and a little bit edgy. Her take on photography is also edgy, as she likes to get creative, experiment, and stray from the norm of the zillions of #OOTD posts. In fact, she also blogs about a wide range of topics, personal ones included, so Bleed For Fashion is definitely not a straight-up fashion blog. It actually gives us everything we need: killer outfit inspiration combined with some serious realness (not something you see often in the fashion blogging sphere).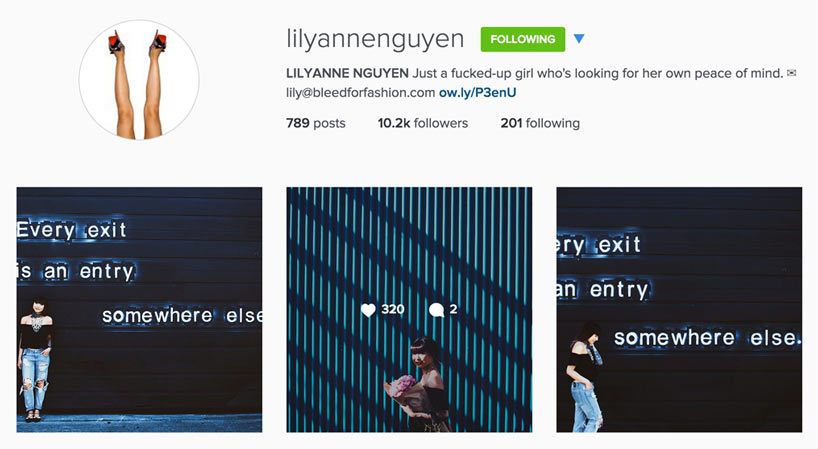 Julie of Sincerely, Jules is always experimenting with new trends (a la ripped overalls, culottes, and stud-emblazoned booties) but keeps her style entirely approachable and easy to cop if you want to achieve that effortless meets edgy aesthetic. She's a big dreamer, foodie, and fashion lover, and she combines these passions through a visual diary on her blog that constantly inspires us.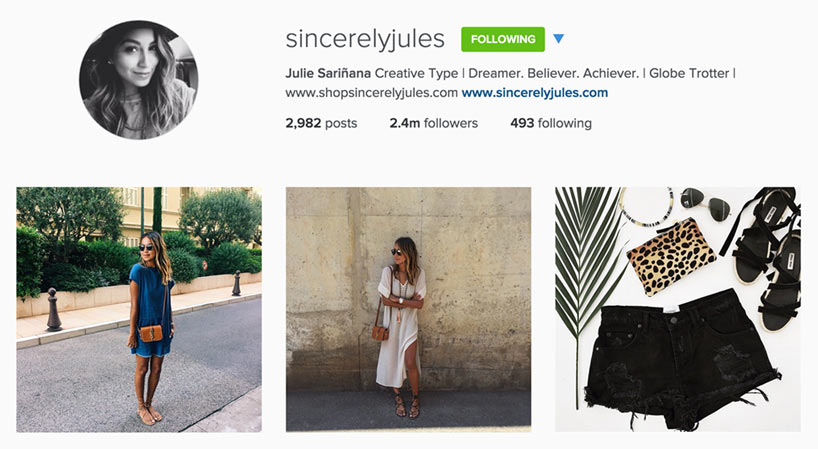 If Rumi Neely doesn't call to mind edgy vibes, I don't know what blogger does. She brings an edgy take to West Coast style with her minimalist palettes, leather mini skirts, little slip dresses in shades of black, white, and nude, and pretty much every design from her new line, ARE YOU AM I.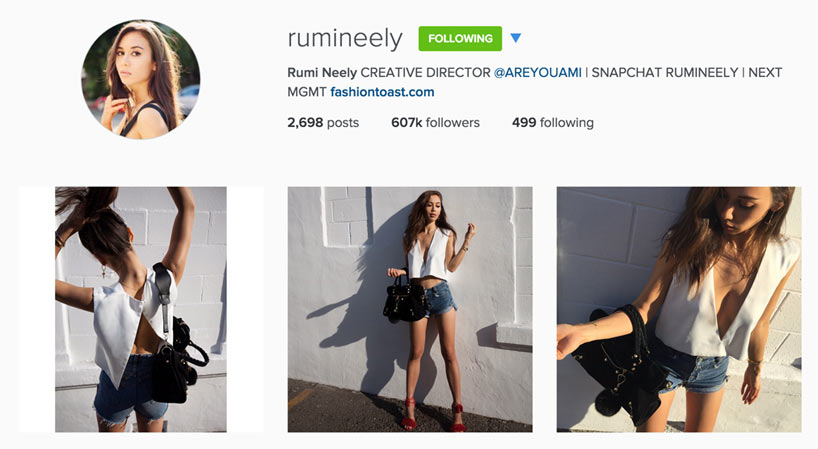 Le Happy / Luanna Perez-Garreaud
Luanna of Le Happy takes edgy to a whole new level. When she was chosen as one of the 50 high profile Instagrammers to style the same bohemian dress for a Lord and Taylor campaign, no one accomplished an edgier look than she did. Her ombre red locks, dark lipstick, tattoo, and belted accent definitely had something to do with it. With 1.5 million followers on her Instagram channel alone, Luanna is pretty much killing it with her over-the-top edgy style, and is serving as a fashion icon to many.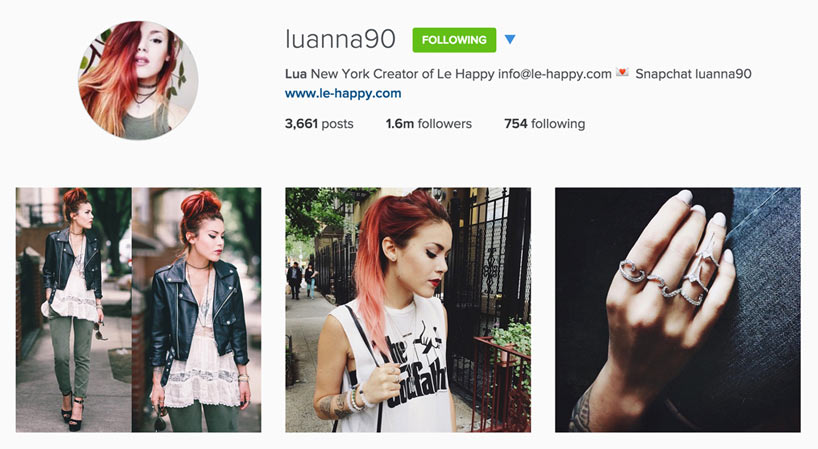 Sarah Nait's closet is a mix of effortless parisian chic and edgy-cool details. Her outfit archives consist of fringe, leather, girlfriend jeans, slip dresses, cut-off shorts, longline coats, and booties. You can check out her boutique for even more edgy-chic picks that we've already been lusting over.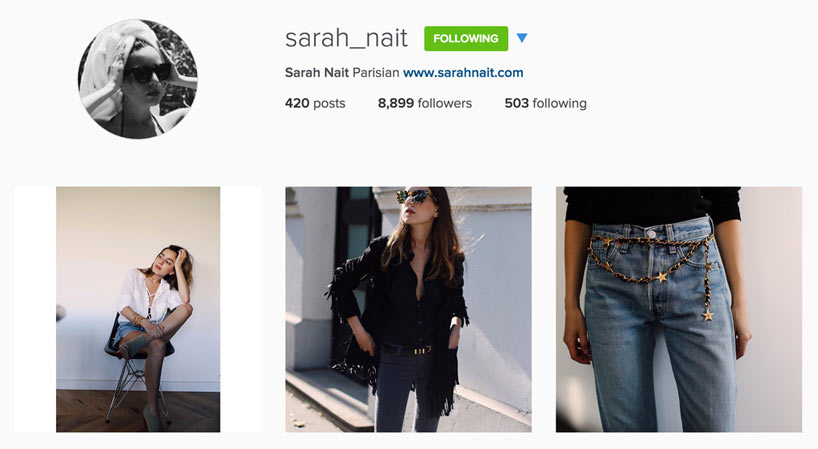 Trop Rouge / Christina Caradona
From the way she effortlessly carries herself in front of the camera to the outfits she styles, Christina offers a combination of edgy style with a bohemian and laid-back sensibility. Half model, half blogger, Christina shares her daily musings with us around New York and never fails to entertain us. With her quintessential brown curls and kickass style, Christina is as quirky and charming as it gets.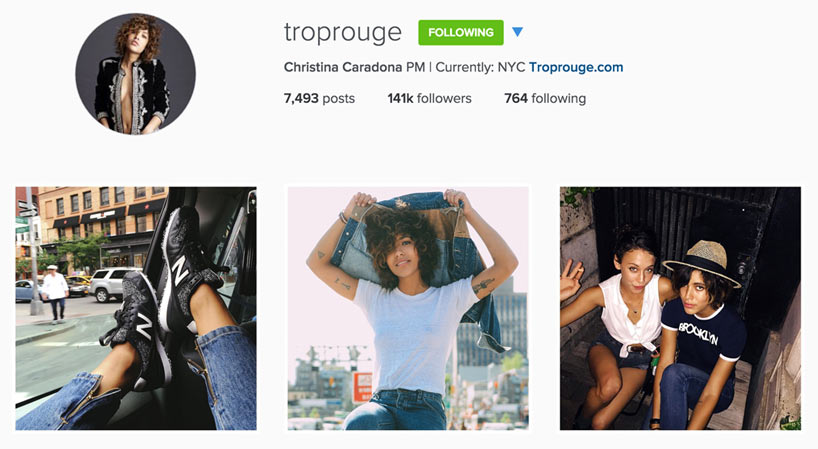 Danielle has been winning us over one outfit post at a time, but recently, she's made her presence (and influence) more known than ever. As she hit one million followers on Instagram, she revealed all about the business of blogging and how bloggers are paid the big bucks by brands, especially when they hit that magical number. Her photography is reliably edgy and so is her style. Lately, she's been incorporating lots of innovative layers, and boho elements for summer.