In the past few years, an insane amount of style bloggers have been making their mark on the San Francisco scene and I'm happy to report that I've been bookmarking them along the way.
While I always have my tried and true favourites, it's time to shed light on a few others we, at The Shelf, like to browse on the regular. Ahead, I'm sharing 12 up-and-coming San Francisco style bloggers you should get to know really well. Inspiration (and possible collaborations) lie ahead!
12 San Francisco Style Bloggers You Should Get To Know
Stephanie of Sunkissed Steph has the uncanny ability to take ultra feminine pieces and transform them into effortless and edgy outfits. Through her blog, she explores minimalism one black and white outfit at a time and does so in the chicest way possible. And we can definitely get down with this nude heel kick she's on right now.
Talk about the new guy on the block. The boyfriend to Stephanie of Sunkissed Steph, David Ou, just started a style blog as an addition to his already-existing website. With a killer creative portfolio, he already has an equally awesome fanbase and great style to boot. Don't be surprised if you spot these two snapping each other's #OOTD's around SF.
Ready to Wear isn't your typical style blog. Run by best friends, Whitney and Mallory, these two girls take us on a journey of their style both together and apart. Their style is accessible and fun, so we never leave their blog without a little bit of #OOTD inspiration to take us into our week.

Related Post
27 Millennial Travel Stats You Need to Know for a Brilliant Marketing Campaign
Jen really knows her way around a perfectly-curated Instagram feed. While her musings are currently Instagram-only, she captures minimalism at its very best. We'd be lying if we said we wouldn't love to see her musings on a blog but for brands looking to partner up with an Instagrammer, Jen is the perfect match.
Emily isn't afraid to tell all on her blog and scratch the filtered moments in favor of a more genuine approach. From what her iPhone sees to fit tips (because the couch is boring) to a week's worth of selfies, Pushups With Polish offers just a little something different.
Toshkio isn't the newest blogger on the scene and she has the partnerships to prove it. What we love is her quirky and feminine fashion sensibility because it shows she doesn't take herself too seriously and fashion indeed should be fun. Plus, her fashion and beauty section is chock full of fun DIYs, fashion tips, and beauty routines to try out.
When we peruse Chadamheer's blog, we just feel like she's having fun (and we are too). Aside from the usual outfit inspiration, she also takes the time to write thorough posts that leave us with tips and a taste of her personality – from beauty bites to slacker style to food friday, pancakeSTACKER has us covered.
Living in a city where fashion experimentation is highly encouraged, Tamryn embraces her keen eye for style by mixing pieces you wouldn't normally expect. Case in point: a babydoll dress gets paired with a striped top or unexpected prints are mixed together to add serious interest.
Kate of The Fancy Pants takes us on a journey of her personal style, testing our new trends, and reinventing old ones. Through her blog, she strives to live by one rule: you wear the pants, they don't wear you. This style maven has lately been found working with the likes of Nordstrom Rack, J.Crew and Lexus.
Crystalin launched her blog in 2009 but didn't get serious with it until 2012. Since then it has transformed into a space she calls home, where she documents topics related to fashion, food (including her favourites in San Francisco), personal style, and other daily bits, bobs, and bytes. Her style is simple, chic, and totally relatable.
So You Agree is a space to find approachable style inspiration. Donna combines her love of vintage finds with classic basics and pops of fun. In turn, she offers her readers ways to look stylish without breaking the bank. The fact that she quotes Bill Cunningham, "The best fashion show is definitely on the street. Always has been and always will be." makes her a winner in our books (and feeds) any day.
Style BFFs / Adrienne Kwok-Lundy and Jackie Groffman
If you're looking for something just a little unexpected, you've come to the right blog. Between these BFFs – Adrienne and Jackie – there is quirkiness and coolness coming out the wazoo. The two girls experiment with layers of different lengths and proportions and let their personalities shine through in every outfit post (OOTD gifs included).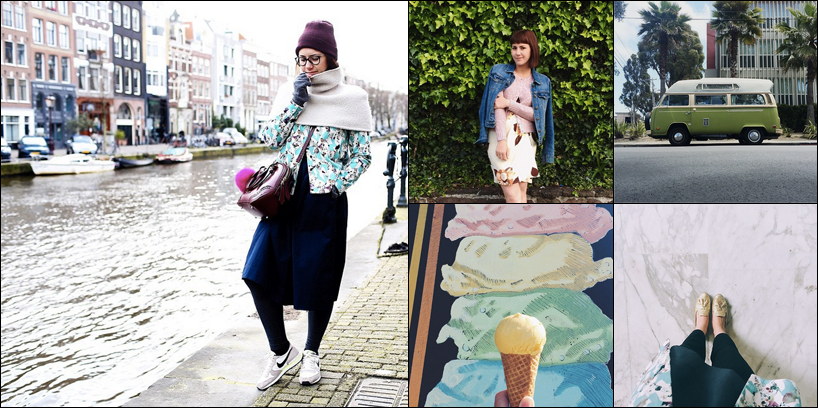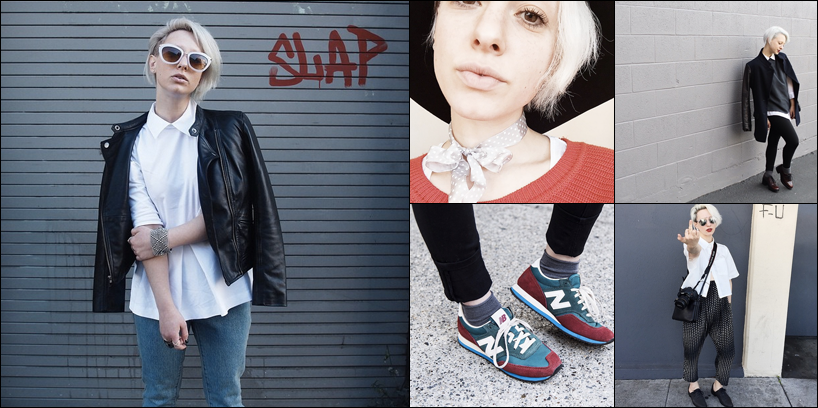 Related Post
Nostalgia Marketing: What It Is, Why It Works, and How 8 Brands Used It to Captivate

Related Post
Is Influencer Marketing Dead?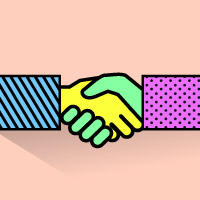 Related Post
How to Roll Out Your First Influencer Campaign (and what to expect when you do)