Lifestyle Blogs Are The Next Big Thing in Influencer Marketing
As influencer marketing has gained in popularity, fashion bloggers have seen an influx in business. Brands are turning to them in droves to blast out their messages.
But, here's the thing.
Lifestyle bloggers are a great source for reaching your target demographic because they talk about a multitude of things that encompasses the everyday.
In fact, many fashion blogs are transitioning into "lifestyle" blogs because it's a strategic move. Readers will always look to trusted sources for what to buy next. Readers are so inundated by online content, so their only choice is to seek out trusted sources, like their favorite blogs, and ignore the rest. Right now lifestyle and fashion bloggers are seizing the opportunity to share a multitude of content and help their readers navigate the everyday. If you're looking for the right blogger to partner up with, look no further than the lifestyle blogger.
Style Bloggers Are Expanding Into "Lifestyle" Bloggers
Fashion bloggers are seeing a need to provide their readers with more content than just a simple #OOTD. What about the marathon they're gearing up for, their love of outdoor activities, their obsession with home décor, their weekly trip to the market, the list goes on. And why only share a snapshot of their life? After all, style bloggers tend to be relatable and open with their readers, which is how they garner such big followings and influence in the first place. 
Style bloggers are partnering up with lifestyle brands
Fashion bloggers are starting to get real about their content and think strategically about what they share with their readers. For many that means diversifying beyond fashion and diving into numerous lifestyle topics – anywhere from food and home décor to fitness and health – it's all fair game as long as they're providing value to their readers.
Expanding into lifestyle topics also opens the doors to endless partnership opportunities.
Lifestyle brands are starting to see the value in working with style bloggers too. While they might be in a slightly different vertical, they often share the same demographic.
Case in point: recently Mogo, a reloadable prepaid card partnered with several fashion bloggers (including So Sasha and Kastor and Pollux) to show how you can use the card without causing too much debt and, as they say, 'uncreditcardyourlife'. These bloggers incorporated the credit card into their shopping trips (clothing, market runs, or otherwise), proving Mogo could be a handy card to have around. Since the readers of these blogs are often fast spenders, exposing Mogo to them is a perfect marriage.
Alice Lane Home Collection partnered with Rach Parcell of Pink Peonies to recreate her entire closet and office space. Even Swash got in on the action with Pink Peonies, showing how their clothing care system can freshen up your clothes and take care of excessive dry cleaning bills.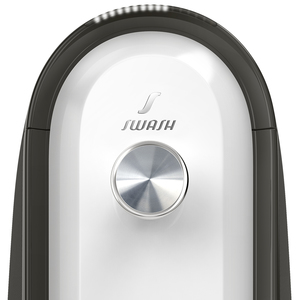 We're seeing a lot of décor companies partnering up with style bloggers too. With the launch of Moes Home, the décor company invited three style bloggers in for a Designer Challenge, where each were challenged to design an entire living room. Partnering with bloggers helped raise awareness about their store launch, while also boosting their profile. Not a bad way to utilize influencers!

Luxury aromatherapy products brand, Vitruvi recently collaborated with Tobruck Ave. to create her own line of custom scents, using inspiration from her travels around the world. The result was an inspiring story for her readers.
Think creatively about your influencer targeting
It's time to think creatively about your influencer targeting. A style blogger might not seem like the best fit if you're lifestyle brand but think about it like this:
Readers look to their favorite style bloggers for opinions on what to buy. If a style blogger believes in your decor brand and recommends it to her readers, that blogger is in the best position to help you market your products.
As more brands start to see the value in working with style bloggers, we'll see more of them diversify into other lifestyle topics. Brands need to think creatively about how they can partner with style bloggers who share the same demographic.