Managing your social media without establishing a solid and recognizable brand is like wearing red and green together when it's not Christmas – it can be an absolute disaster. Developing a clear brand voice is the first step in creating a brand that will get the members of your tribe to show themselves and seek you out. And the first step to getting that "clear brand voice" in front of your audience if you're a small business is having access to social media tools that will help you streamline the process.
I'll go ahead and state the obvious: Social media management is a lot of work, especially for lean businesses. Beyond just understanding who your audience is among the 2.1 billion people currently using social media, small businesses have to find a way to get their fleeting attention. And that often means creating clear brand visuals, coming up with cool color palettes, language, and platforms. All the fun stuff.
But it's also very strategic because without nailing all of these aspects down, you'll soon find that your efforts on social are just not paying off in the way you want them to.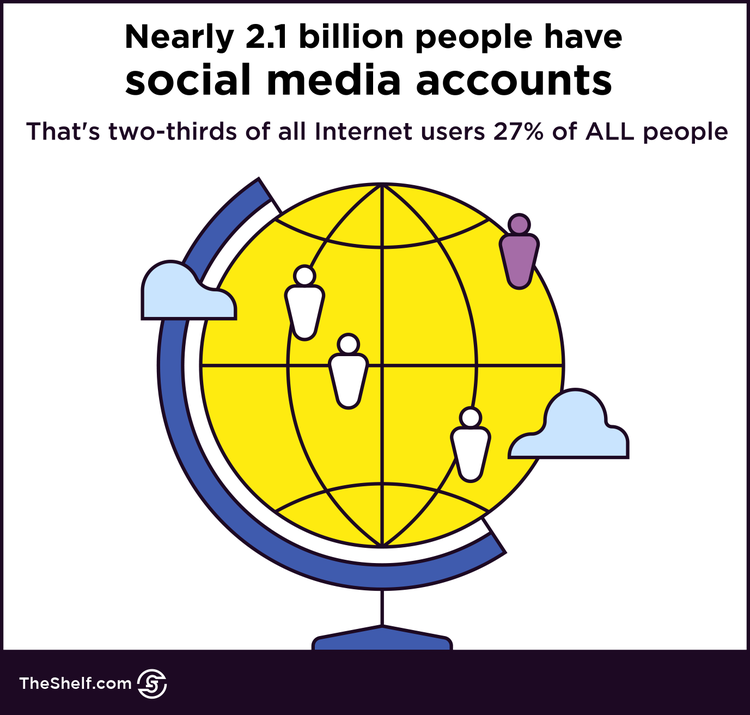 Making sure that every single post you put out there fits perfectly into your branding takes hella time. And, most small business owners just don't have a whole lot of time to spare. Thankfully, there are plenty of apps, websites, and social media tools out there that have been specifically designed to help us all out.
Figuring out which of these tools are worth the time and investment can be tough though. So, in this article, I want to break down some of my favorites and let you know which tools you should be looking into to streamline your branding on social media.
Why Branding is So Crucial to Your Social Media Marketing
If you happen to be nutty enough to still underestimate how powerful branding really is, we have (of course) some juicy numbers that will comfort you if you have your act together, and hopefully, jar you into action if you don't.
First, let me start by saying that if you think about it, you've probably mentally cataloged hundreds of brand identifiers in your mind. The most successful brands have mastered the art of getting people to associate words, colors, and shapes with their brand and/or product.
Having a Signature Color Can Boost Brand Recognition
Having a signature color can boost brand recognition by 80 percent. Think about it: Coca-Cola is all about the red, MasterCard has red and yellow, and Mountain Dew is green. All these brands use color as part of their marketing, and using that color makes them instantly more recognizable.
How you brand yourself can also be a pretty clear indicator of who you're targeting. If you develop your color palette early on, it can and will influence your future branding. If hot pink is your color (think Barbie and her dream house) then it's a good bet you're going after young women. Pink has some very clear and consistent connotations.
Lots of brands are partial to blue. Ford, IBM, Dell, Lowe's, and Oreo immediately come to mind. Interestingly enough, 33 percent of the top 100 brands use blue in their branding. Blue seems to be one of those colors that works in a variety of different situations to convey different messages.
Typography Is Also A Powerful Communication Tool
But it's more than just color. You can probably picture the typeface and word marks for brands like H&M, Walmart, and Coach without thinking too much about it (even Coach's newish luxury logo). So, consider a scenario where you're out and about and see a store called Target with, say, the H&M typeface. Wouldn't you wonder what the hell? How and why would this new store dare to use Target's name? Why wouldn't they differentiate themselves? And how in the world are they going to get away with doing business under the name Target?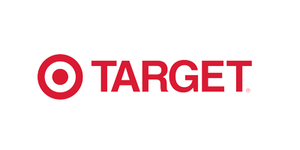 Probably wouldn't occur to you that it's a regular Target store because the branding would be inconsistent with how Target Stores show up in the marketplace. That's the power of branding.
I guess my point here is that things like typeface and color are important aspects of establishing your brand online.
The first experience your customer gets with your brand may be your logo – whether it's awesome or not. It takes just 10 seconds for consumers to decide what their first impression of your brand actually is. In the world of social media and digital marketing, it takes seven unique impressions for them to remember your brand.
That means you get about 10 seconds to make a good first impression with consumers. And no, they're not going to think of your brand as the answer to a specific problem the next time that problem shows up after seeing your brand once or twice. What they will remember, however, is the positive (or negative) sentiment they initially had of your brand the next your brand shows up on their radars.
Okay, I said all of that to say that sloppy, inconsistent branding isn't doing you any favors, and it doesn't really go unnoticed by the general public or your perspective customers. So, it's worth spending the time to develop your branding before your start marketing to avoid this first impression being a bad one.
There's a Difference Between Branding and Promoting
Now, this post is about branding. As marketers, we are keen on finding smart ways to leverage social media to promote our brand or business. But branding isn't the same as promoting. Forty-five percent of people would unfollow a brand for doing too much self-promotion. But not for branding.
Branding helps people figure out what they can expect from you. That's why it's important that you allocate some resources to establishing a voice and appearance for your brand that really reflects what you're about.

Everything from the language you choose to use as part of your branding, to your posting schedule, to the content you share helps potential customers understand what you're about. So, it's smart to post content that drives audience engagement, and not just stuff about your brand.
It's reported frequently that Millennials base their brand loyalty, in large part, on whether or not they can relate to a brand. They want to know what your company is all about, and solid branding helps them find out.
So, we always advise companies to present their brands consistently across different platforms. Doing so can increase your revenue by up to 23 percent.
The key word here is consistent. If your brand chops and changes depending on which platform you're using, you run the risk of confusing your audience. Once you've built your brand, keep pushing the same ideas across different verticals.
Basic Branding Elements That Will Carry the Most Weight With Your Audience
Let's get started with a few basic branding elements. You'd be surprised how many of these branding basics are forgotten by businesses when they start trying to build a following on social media. So, before we dive into the tools you can use to make the greatest impact , let's look at what you need to know – and probably already know – about building a strong online brand.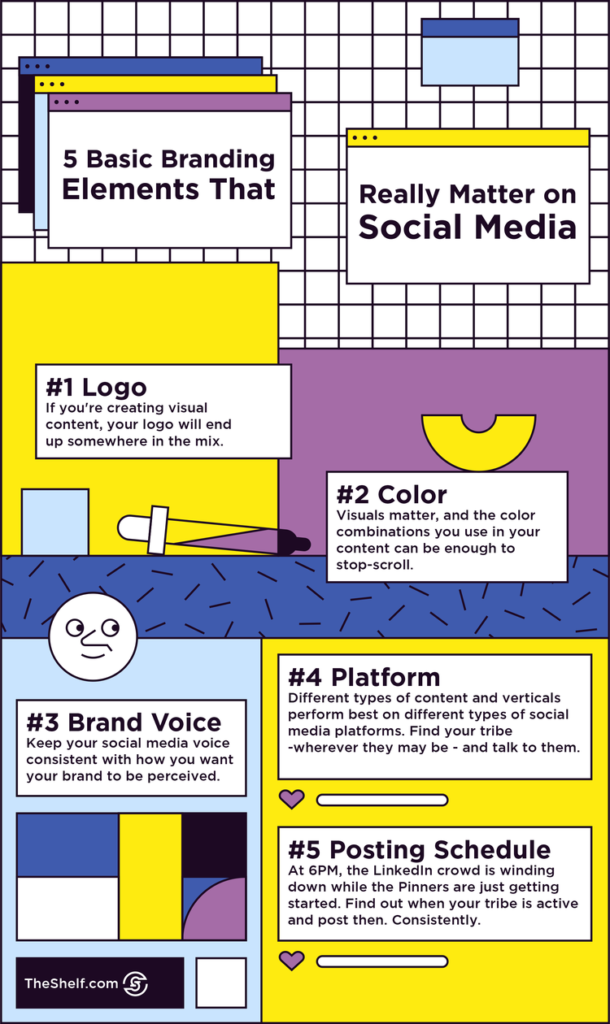 Logo Design
That's the thing most startups go to first when we're dreaming up an idea – logos and colors. That's cool because marketing collateral like websites, cards, and social media posts usually sport your logo. The logo anchors your brand and should reflect what it represents, and what your brand philosophy is.
Color Selection
Let's be honest here: Choosing color schemes is fun, and color combinations can quickly communicate important things about your brand. But unlike the "days" of Don Draper, social media is a vehicle that can send your brand around the globe in an instant, for good or for bad.
Which means…
Your brand colors can wind up in front of millions of people, and each person who sees or experiences your brand will draw their own conclusions about it… usually before they even get the chance to interact with you or your team directly.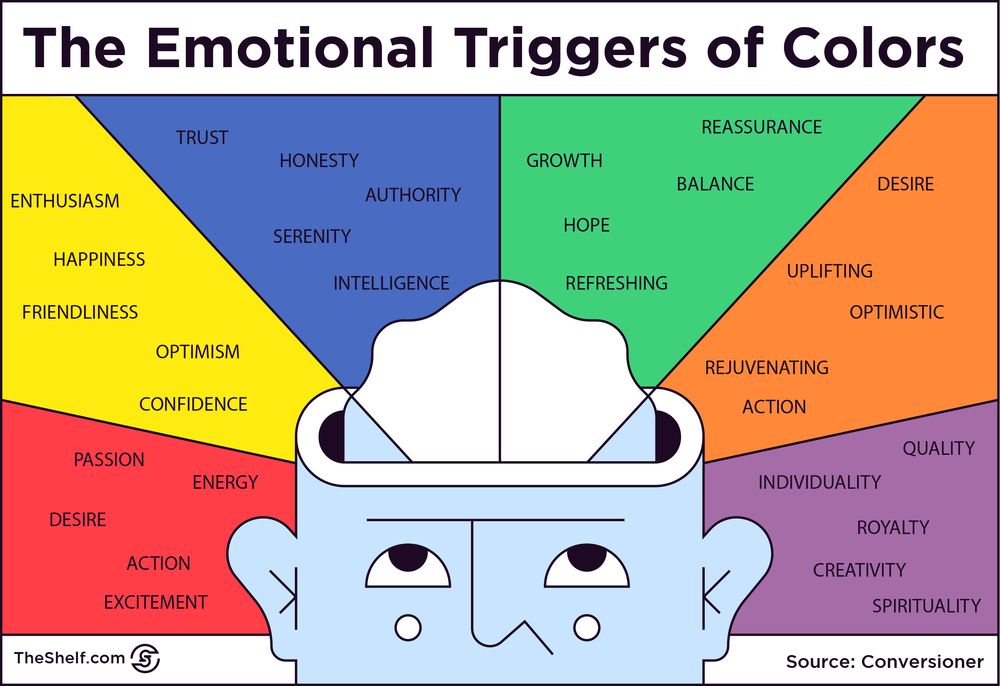 Colors play a huge role in how consumers think of things. When you think of luxury brands, what colors come to mind? Neutral colors, probably – black, white, beige, gray.
Brighter colors, on the other hand, denote more affordable, youthful brands. Darker colors can be seen as more masculine or high-end, and pastels are usually associated with young children or women.
Brand Voice
Your choice of words makes a huge impact. Conversation is one of the way we experience one another, and that's no different for brands. The language you use will attract a specific audience. Ideally, you'd want the audience who's listening to you to be the same group of people who would buy from you. If your brand is young and hip, you'll be able to get away with more colloquialisms, or if you're targeting a more niche audience, then you can use more industry-specific words.

Social Media Platforms
Deciding which social media platforms to use is simple – go where your audience is. The type of content you create and post will be directly related to the type of content users favor on that platform. If your tribe is on a visual platform like Pinterest or Instagram, focus your efforts on creating, captioning and posting amazing-looking visuals.
And keep in mind that different types of content perform well on different platforms. So, every piece of branded content you share fits into a sort of "brand puzzle" where each piece of content works together to form a cohesive brand picture.
Posting Schedule
If you're trying to build a brand that is conversational, relatable, and appeals to a younger market, then you need to post regularly to stay top-of-mind. If you're planning to focus on more in-depth, serious, and business-related content, then you might want to space your posts out a bit more. Knowing your target audience, platform, and brand goals will help you determine your schedule.
It's also important to know the optimal posting times for each network you use. We grabbed this data from HubSpot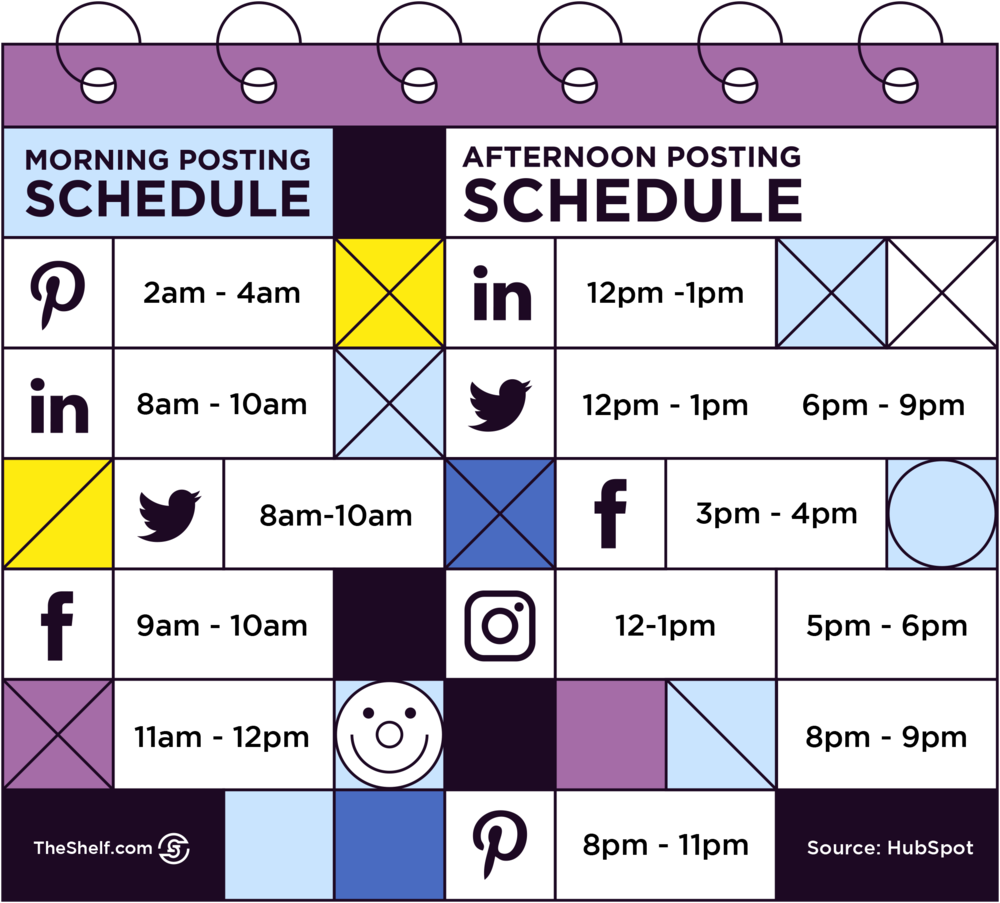 Social Media Tools That'll Trim Hours Off Your Social Media Marketing
All of this work sounds like, well, it sounds like work. And it is. But we're all about streamlining, stacking, and keyboard-shortcutting as much as we possibly can. While these tools can't handle the actual brand-building legwork, they can help you get it out into the world, and use it to its full advantage.
So, let's take a look at my favorite social media branding tools in 2019.
Design Tools
First up, we have some tools that can help you design your brand assets like your logo, color palette, and other social media posts. And, you don't need to be a seasoned graphic designer to use them. Visual marketing doesn't have to be as difficult as you might think.
Canva
Oh, Canva, how we love you! We actually mentioned Canva in our post on influencer media kits. This free online tool is a godsend when it comes to creating visually-appealing social media posts. They have templates for every kind of design you might want to create as well as a whole horde of graphics, fonts, backgrounds, and royalty-free images that you can use.
The platform is easy to use and has over 3,000 templates. That means even the most design-phobic of social media marketers, so you'll be able to get to grips with it easily, no matter your background.
There's also a paid business version of their product, which can be incredibly useful for marketers who have the budget to include it. With a business account, you can upload your own color palette, logo, and brand fonts making it much easier to integrate these into your designs. You also gain access to a wider catalog of templates, graphics, and images to use.
Adobe Spark Post
Another fantastic resource for creating high-quality social media posts is Adobe Spark Post. This is another free tool that comes with pre-built templates you can edit to create graphics that match your brand. Using tools like these mean that absolutely anyone in your team can help create these posts – a burden shared is a burden halved, right?
Adobe Spark can be used on your desktop or in app form, so it makes it perfect for the social media manager on the go. The app is easy to use and contains everything the desktop version does – you can even sync your designs between the two so you have access wherever you may be.
Unfold
Instagram has fast become the poster child for engagement on social media, and with their Stories feature, you have more chances than ever to reach your followers. But, have you ever seen the Stories by influencers that are filled with beautiful designs and text and wondered how on earth they had done that? Well, chances are they were using Unfold.
This app has a whole host of options for you to customize your Stories, helping you make them as aesthetically pleasing as your main posts. The app is available on iOS and Android, and can only be accessed from your phone. You can save single designs, or build your whole story and save it like that for added convenience.
It's an incredibly easy tool to use and will leave you with enviable posts that can help to elevate your brand on social media.
Unsplash
When you need to source images to include in your posts, you can't just do a quick Google search and use what comes up. That would be illegal, so please don't. Instead, you need to find stock images that you are able to use for social media purposes. That's where UnSplash comes in.
This is a free-to-use stock image site, that is filled to the brim with beautiful images just for you. Each and every image can be used for both commercial and non-commercial purposes and you don't need to credit the artists (although it's always encouraged).
You can search for exactly what you want on their site, or even search by color if you need something to work with your color palette. Their images cover everything from cooking to relationships to graffiti. So, before you splash out on that stock photo subscription, don't forget that there are plenty of free options out there too.
There are also a couple of other great options for stock images including Pexels (don't fret – the catalog is really getting better and better) and Death to Stock, which is probably one of the least expensive options for
Scheduling Tools
Now that you have your beautiful designs, it's time to share them with the world. But who has the time to post live anymore? Not you! That's why scheduling tools are so incredibly useful when building your social media brand online.
We're not really getting into attribution and tracking campaigns in this post … we would have to go in an entirely different direction.
Later
The importance of Instagram can't be overlooked. But boy does it take a lot of time to manage and build a successful account! With Later, you can seriously cut that time down dramatically. This is one of the only apps out there that will automatically publish to Instagram for you instead of just send you a notification, so it's well worth adding to your tool list if Instagram is a big part of your strategy.
You upload your images and videos to your Later account, and then simply drag and drop them into your weekly or monthly schedule. You can save hashtag lists to automatically insert, and you just need to type up your caption and click "schedule". It really is that easy.
Later also offers insights – although they are slightly limited – into how your account and individual posts are performing. While these aren't as detailed as you probably need, they can offer a quick glimpse to keep on top of what's happening with your growth.
Tailwind
We've talked about how important Pinterest is, and how overlooked. Don't get left behind, and get yourself on there and sharing awesome branded content. But, since you need to be posting multiple times a DAY on Pinterest to really make an impact, scheduling is more important here than anywhere else.
Tailwind was specifically created for working on Pinterest, so it's the perfect companion to your Pinterest strategy. You can upload your pins and set them on regular posting schedules, so you don't even need to go in there each day to reschedule.
They also have a feature called Tailwind Tribes which puts you in contact with other Pinterest users on the platform. You join these tribes to build relationships, and to help get your content seen further. In each tribe, there will be a rule that you must share a certain number of other member's posts before uploading your own. Then, other members will start sharing yours as well. It's a similar idea to the Instagram engagement pods, but without the fake comments and backlash. Win-win.
Buffer
For all your other scheduling needs, you have Buffer. This is by no means the only social media scheduling app on the market, but it's my top choice for getting the job done. This is where you can schedule your posts for Facebook, Twitter, and LinkedIn. While they do have capabilities to post to Pinterest and Instagram as well, we'd still recommend the personalized tools for these platforms. But, if time is really a big problem for you, you can use Buffer for all your scheduling if need be.
They offer different levels of membership that give you access to multiple accounts on each platform if you need to manage multiple clients. This makes it especially useful for freelance social media managers or digital marketing agencies. There is also a browser extension you can install that lets you schedule content as and when you find it on the web. Super handy for content curation.
Again, they also offer insights and analytics that help you track how effectively your posts are performing across social. Having all of your social accounts connected makes it nice and easy to create performance reports, and adapt your strategy as needed when something isn't going as well as planned.
Trello
Now, while this one isn't technically a social media tool, it is a Godsend when it comes to scheduling. Trello is an organization tool that can help manage your time and your team's. You create boards for different projects, clients, or platforms and populate them with tasks and data that you share with the whole team.
When it comes to social media, you can use this tool to organize all your branding assets for each platform in one handy place and manage any specific campaigns or projects related to social media. This is especially helpful when using multiple platforms or scheduling tools, and when working with multiple brands and team members.
Basically, you use Trello as the home base and work your way out from there.
Final Word
Don't be afraid to start working with new social media tools to really fine-tune your brand. They can make your life so much easier, and help you to keep your brand consistent across all channels. And, they're not just for big businesses (although they're super useful for them too). Even solopreneurs and social media influencers can get a lot of use out of all the tools we listed above.
Did we miss off your favorite social media branding tool? Let us know in the comments!