The Luxury Industry's Classic Marketing Strategy is Getting a Digital Upgrade
The luxury industry is really interesting to watch right now. Luxury goods are in an upswing as demand for premium and super high-end luxury apparel, accessories and experiences increases. Targeting younger consumers is proving to be a tough for luxury brands whose entire ethos of exclusivity revolves around the idea of scarcity.
A few weeks ago, we talked about specific campaigns luxury brands like FarFetch and Mercedes-Benz were running. In this series of posts, I want to take a good, long look at what luxury brands are doing and how they're using social media (finally) to reposition themselves to cultivate lifelong relationships with Millennial and Gen Z customers.
Here's the Problem with Scarcity-Driven Luxury Marketing… When Everything's ALWAYS Available
Okay. Let's state the obvious here: Pretending to be scarce is hard when people can access you via social ALL THE TIME.
The challenge many luxury brands face when rolling out social media campaigns is maintaining exclusivity – the prestige that enables high-end brands to charge premium prices for premium goods and services.
Social media has given us all unprecedented access to one another. Almost everyone (and almost everything) is accessible around the clock. So, it stands to reason that luxury brands – whose reputations are built on the idea of scarcity and exclusivity – have been slow to adopt social media marketing as a core digital strategy. But that's changing.
Okay… let's start with the talking-head stuff. Excuse me while I grab my Mont Blanc pen, my laser pointer, and my oversized Cazals to assume my smarty pants identity…
A-hem…
Seventy-three percent of luxury brands say maintaining exclusivity on social media is a HUGE challenge. Nevertheless, as Millennials and Generation Z age up, it's becoming more important for legacy luxury brands (think Gucci and Tapestry/Coach) to really invest in cultivating relationships with this demographic lifelong loyal customers. And the ability of luxury brands to grab the attention of younger adults hinges on their ability to effectively leverage social media.
Visual platforms like Instagram and Pinterest are powerful tools luxe brands can use to boost brand awareness, build a loyal following, and get eyes on new products.
I've broken this series up into three different parts.
In Part 1, I'll do a quick break-down of the luxury market to identify the trends that are causing high-end brands to expand their marketing repertoire in an effort to court that all-important 18-34 market.
In Part 2, I want to talk about how luxury brands are addressing two major challenges – accessibility and culture – to join the rest of us (and their target market) on social WHILE STILL remaining exclusive and elite. This one will be all about strategy, so make sure you check this one out. The challenges they face that I want to talk about are…
Culture – aligning brand values with buyer values (because buyer values have changed)

Accessibility – getting young eyes on legacy brands

In Part 3, I want to take a look at how well-known luxury brands are redefining luxury to include premium products as we talk about affordability. (It gets a little weird with some brands, so this will be a fun one to look at). We're going to talk about the elephant in the room – why a lot of luxury brands simply don't seem all that elite anymore.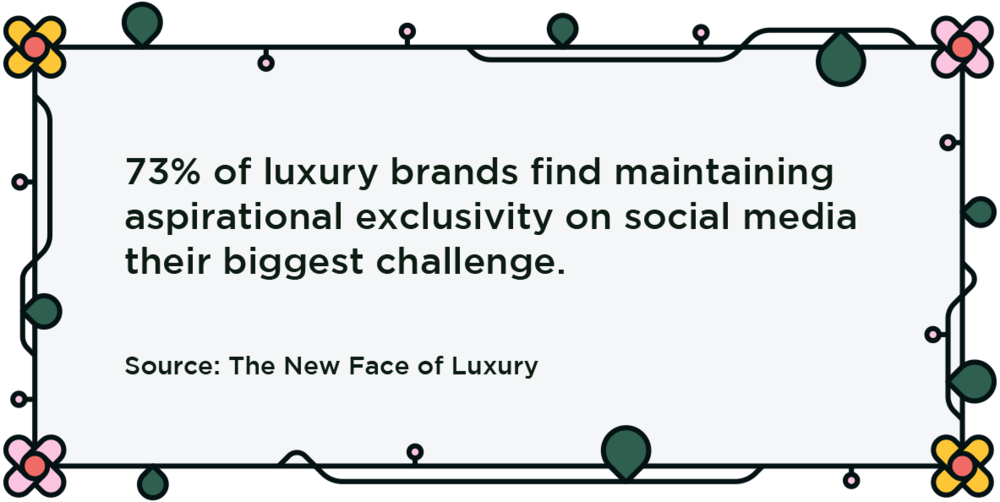 Overview of the Luxury Goods Industry
In 2018, the value of the luxury market (which includes luxury goods and experiences) was estimated to be more than $1.35 trillion globally. In recent years, there has been growth across multiple segments, but personal luxury goods such as beauty products, fragrances, apparel, handbags, shoes, and jewelry outpaced the other sectors in the luxury market, growing by six percent, and in so doing exceeding growth across all sectors by a full percentage point.
In our business (influencer marketing), the word "luxury" almost always refers to personal goods, but of course, you know luxury isn't just made up of handbags. It also includes drinks, luggage, vehicles and other modes of transportation (air and sea), and experiences (I'll talk more about that later in this article). Sales in each segment have been creeping up.
LUXURY MARKET LEADERS
Exclusivity or not, I would bet you're familiar with the gold-dusted cream of the luxury brand crop. LVMH Moët Hennessy Louis Vuitton tops the list as the world's most valuable luxury products group. The company houses a portfolio of high-end luxury brands including Louis Vuitton, Moët, Hennessey, Fendi, Marc Jacobs, and TAG Heuer. Not an exhaustive list.
Deloitte's Global Powers of Luxury Goods 2018 assessed the top 100 luxury brands around the world, each of which generated a minimum of $211 million a year in revenue. LVMH, for example, reported record sales of more than $53 billion in 2018 alone. Other top 10 luxury companies include brands you'll probably recognize as well:
The Estee Lauder Companies (brands include M.A.C., Clinique, Aveda, Estee Lauder)
Compagnie Financiere Richemont SA (Cartier, Van Cleef & Arpels, Montblanc)
Luxottica Group SpA (Ray-Ban, Oakley, Persol, Oliver Peoples, Vogue Eyewear)
Kering SA (Gucci, Bottenga, Saint Laurent, Balenciaga, Sergio Rossi)
L'Oreal Luxe (Lancome, Urban Decay, Helena Rubinstein)
The Swatch Group Ltd (Omega Longines, Harry Winston)
Ralph Lauren Corporation (Ralph Lauren, Polo Ralph Lauren, Club Monaco, Purple Label)
PVH Corp. (Calvin Klein, Tommy Hilfiger)
Chow Tai Fook Jewellery Group Limited (Chow Tai Fook, CHOW TAI FOOK T MARK, Hearts on Fire)
THREE TRENDS FUELING THE GROWTH OF THE LUXURY MARKET
There are a couple of interesting things happening in the luxury market that are driving growth. Hang on for another few minutes with this statistical dryness… I'll take my big glasses off in a few more minutes.
Trend #1: Eastern Countries
Historically, Americans have been the largest consumers of luxury goods, and that's still the case. But as markets in Asia, the Middle East and Africa develop a more voracious appetite for the luxe life, American shoppers are no longer the only target buyer of prestige products.
The continued growth of the luxury goods market can largely be attributed to booming affluence in Asia and the Middle East. China has the fastest growing population of luxury consumers in the world, and it is the fastest-growing market for luxury fashion.
Trend #2: Lower-End Luxury Products
Another important trend driving growth in the luxury sector is the demand for premium goods. Consultancy Asia describes lower-cost, high-end products like Lacoste, Tommy Hilfiger and Calvin Klein as emergent growth drivers for the luxury market. You probably noticed these brands on the above list of the biggest luxury brands in the world.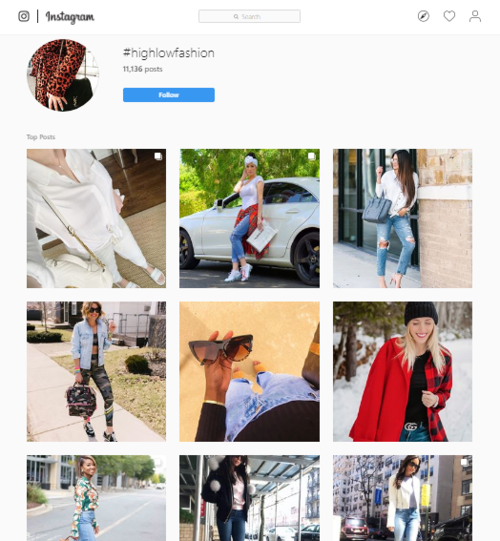 Brands like Calvin Klein (now an underwear company… even though I SLAYED in CK sheath dresses!!!) make mid-priced premium apparel and accessories, and these are brands that are popular among younger buyers who, unlike previous generations, are okay mixing and matching luxury brands, premium brands, and fast fashion to create stylish looks.
You can find outfits that fall into this category on Instagram under #highlowfashion.
Similar to the mix-and-match shopping habit is what some are calling "premium mediocre products", referring to accessories like t-shirts, baseball caps, sneakers, socks, and headbands branded with logos and word marks from luxury brands.
Trend #3: Millennials
You knew we had to go here, but it's true – Millennials in Asia, the Middle East and parts of Africa are driving consistent growth in the luxury market, in part because they aren't afraid to mix it up.
In China, Millennials account for 30 percent of luxury goods sales. That number is expected to grow to 40 percent by 2025.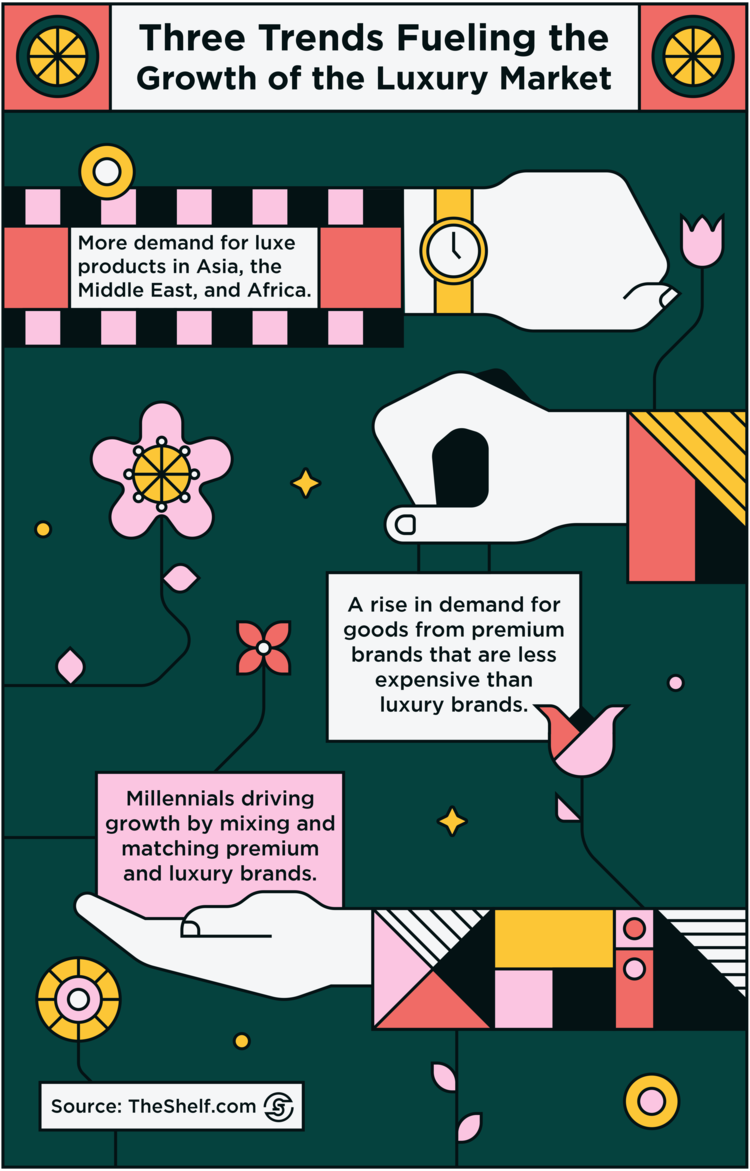 The Two Distinct Conversations Around Fixing the Luxury Goods Sector
A few years ago, the conversation around luxury goods was strictly on contingency planning for slipping sales. Luxury buyers were aging up and the primary discourse was on ways to engage Millennials since they weren't rushing into stores to buy luxury for luxury's sake like their Gen X and Boomer parents had done.
The unofficial consensus was luxury brands needed a way to start the process of building relationships with young adult buyers (and even very young buyers with whom brands could foster brand awareness that turns into years-long brand loyalty). Young buyers can become lifelong customers if brands could find an in.
A good way to do this is by finding ways to personalize the shopping experience specifically for luxury buyers… That meant upskilling sales associates to be seen as knowledgeable curators who were likable and personable enough to forge meaningful bonds with shoppers. And it meant finding smart ways to incorporate technology into the shopping experience.
Of course, the operative word in any conversation about luxury branding is exclusivity. Luxury brands had to find a way to address the lingering issue of maintaining exclusivity while marketing to a broader audience, and there were really only two ways to do it:
Cut back on the availability of luxury goods to remind people that luxury often meant scarce and hard to find… OR
Redefine "luxury" as something altogether different.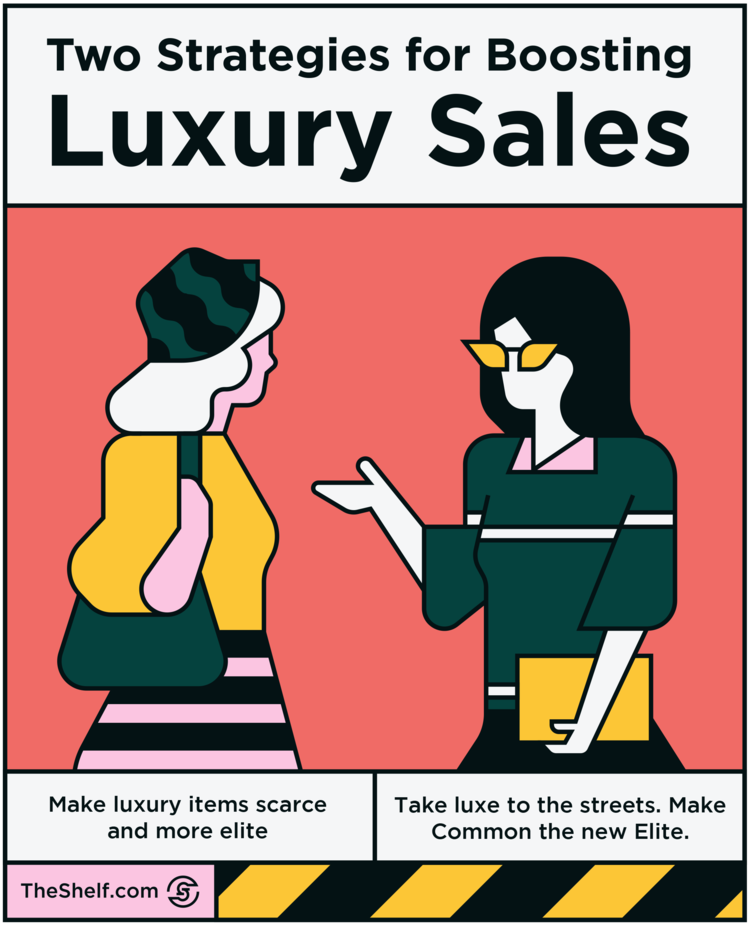 I have a tangent that directly plays into this…
In college, I studied Music Business. One of the required courses in my senior year (or junior year… it all kind of runs together) was a Marketing course focused specifically on music marketing. At the time, that course was being taught by the man who was the VP of Marketing for the Detroit Symphony Orchestra / Max Fisher Music Center. I think he was the VP… it was a C-level position, for sure.
Well, in the very first class, our instructor told us that "The Max" faced a very critical problem – their core customers (DSO patrons) were aging up and literally dying off.
Like, literally.
Selah.
No judgments because I'm still pretty awesome now, like I was back then… but as an orchestra geek I actually went to quite a few symphony performances in high school and college, and it was true that I was usually one of the youngest people in the audience… by decades, sometimes.
The Max Fisher Music Center was facing challenges that are similar to those of the luxury market, just on a much smaller scale:
The core customer was aging up.
The organization needed ideas for reaching younger audiences.
These audiences had to be music snobs and supporters of the arts in their own right to maintain the exclusivity of the DSO's brand as an elite arts organization
The organization needed to recruit young (and younger) fans to build its current customer base, AND create lifelong supporters.
So, our senior projects revolved around creating events targeting people who gave not a single eff about the symphony, but who were music snobs in other genres like jazz and funk, and artsy in other disciplines like spoken word and sculpting.
These events would enable the organization to create more income streams so its existence wasn't strictly dependent upon DSO ticket sales for classical programming.
Throughout the semester, every student called the actual booking managers of the artists we wanted in our hypothetical shows. We priced insurance. We created the marketing collateral. We put together pro forma budgets for each show that made financial sense and turned a tidy profit.
(Now that I think about it, that should have been a paid internship).
I thought it would be dope to bring in Ed Motta and Incognito (they were surprisingly easy to reach by phone and email) for a performance at The Max and have one or two local bands open for them.
That was, by far, my favorite school project EVER. I actually did go on to do an internship with the marketing department at the DSO.
Tangent over.
***
Here's the deal: When faced with the decision to make luxury more elite or change the luxe culture altogether, many brands are choosing the former while a number of brands are doing what the Max Fisher has had to do and make moves into rebranding for a younger audience.
I have a couple of really good examples of how these two strategies are playing out in real life for luxe brands…
ELITISM AND SCARCITY APPROACH: COACH FOCUSES ON BRAND SAFETY TO RETURN TO LUXURY STATUS
It was just five years ago that Coach made the decision to remove its iconic "C" branding from its handbags to minimize the negative impact of the luxury handbag market being seemingly replete with Coach bags.
In 2008, Coach handbags accounted for 35 percent of the market for handbags and accessories. By 2014, that number had dwindled to 23 percent. In response, Coach pulled inventory from more than 250 department stores, did away with discount pricing, and strategically shut down Coach stores all over the globe to make the luxury bags a harder to get. The company's goal was to reclaim control of the Coach brand and reposition it to once again be seen as a luxury item.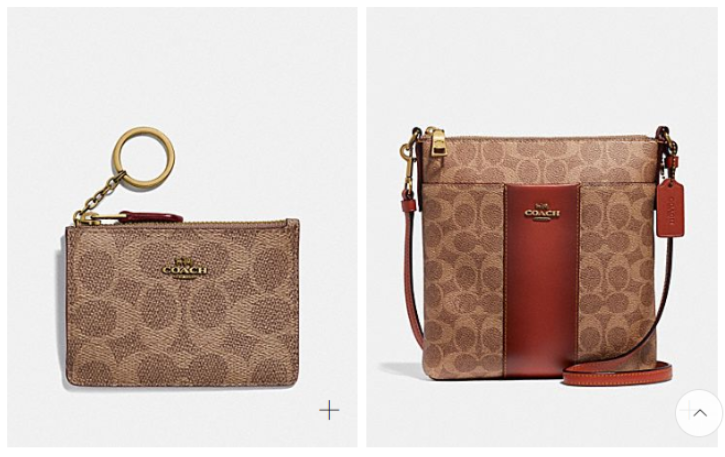 Source: Coach.com
After Coach, Inc. changed its name to Tapestry, Inc. in 2017, the company's iconic branded handbags made a triumphant return. Tapestry, Inc. moved toward actively wooing Millennial and Gen Z buyers by taking to social media, adding a clothing line, focusing more on Millennial men, and even adding Selena Gomez as a brand ambassador, which later turned into a co-branded Coach x Selena Gomez line of handbags.
Redefining Luxury: Balenciaga Makes "Common" the New High-End
If you have come across Balenciaga's Instagram account recently, you probably wouldn't immediately equate the brand with luxury gowns, but actually Balencia started out as a dressmaker.
Today, Balenciaga is at the forefront of the luxury streetwear movement…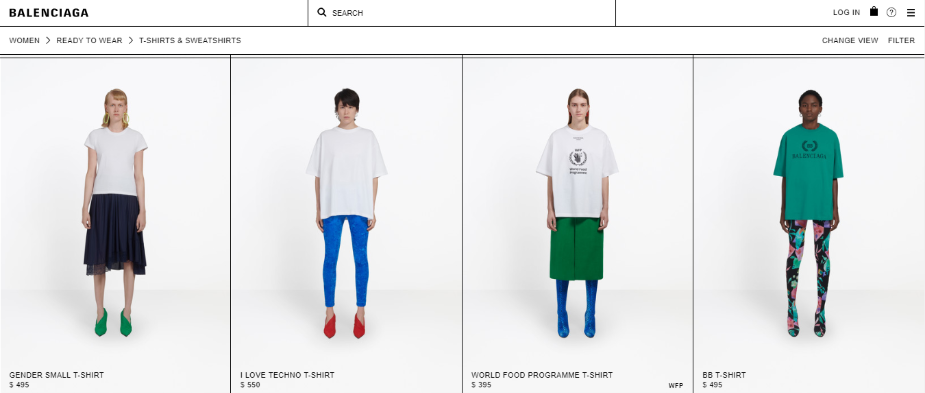 …. and at the helm of a huge shift in the luxury apparel market.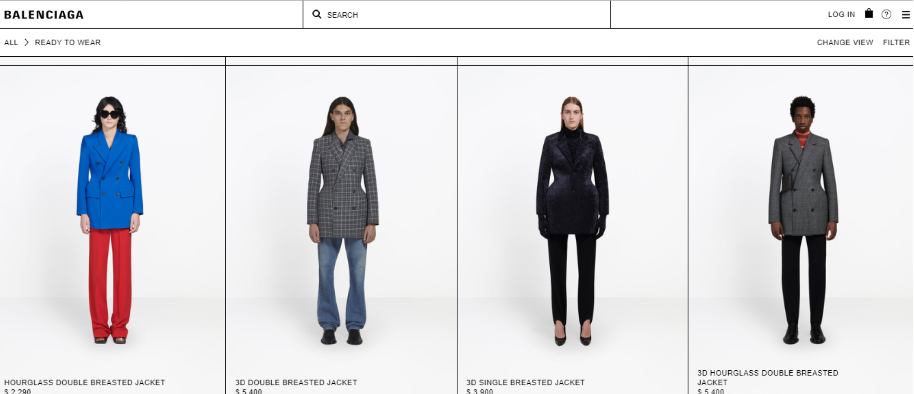 In 2015, 33 year-old Millennial designer Demna Gvasalia succeeded Alexander Wang as the Creative Director of Balenciaga, bringing with him the uniquely offbeat design style for which he'd become famous as the head designer of Vetements.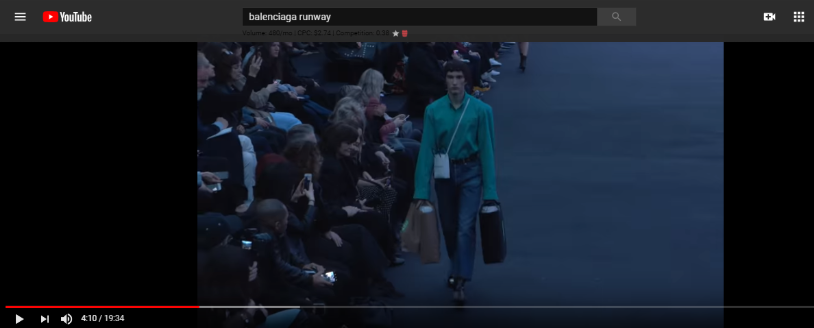 Source: Balenciaga's Winter 19 Show
Since Gvasalia's arrival, Balenciaga runways have hosted oversized outerwear, ironic tees (tucked into unflattering mom jeans, no less), and street-cast models, all of which breathed "young" life into Balenciaga and gave an already avant-garde luxury brand street credibility.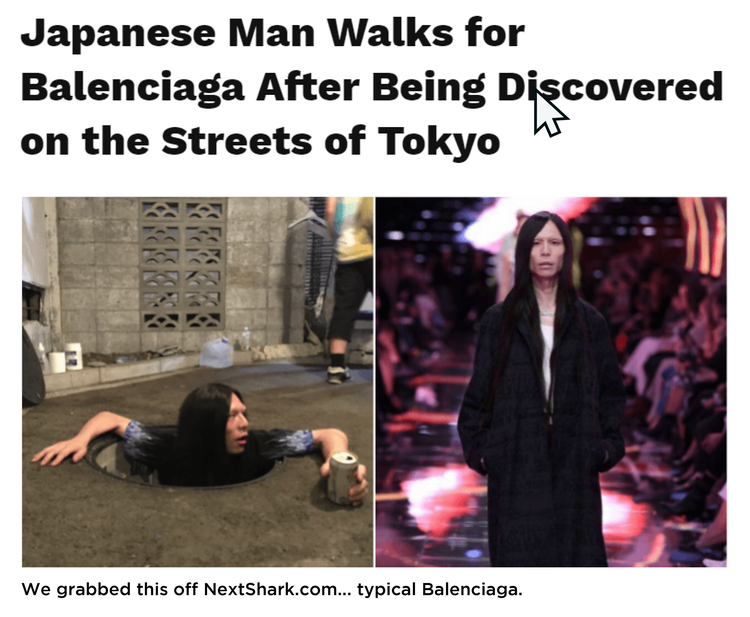 Source: NextShark.com
Today, Balenciaga is one of the luxury brands that actually sells as much (or more) in premium streetwear products like t-shirts and sneakers as they do in more traditional luxury products.
Truth be told, it was my teenage daughter who first informed me (after I mentioned while researching this post that I think the triple sole sneaker looks comfy) that, "Bro… them Balenciagas is lit, bro, fye…"
(Side note: Fye means she approves, they're hot. 🔥🔥🔥 )
(Side SIDE note… there are ALOT of mentions of Balenciagas in popular music. A LOT.)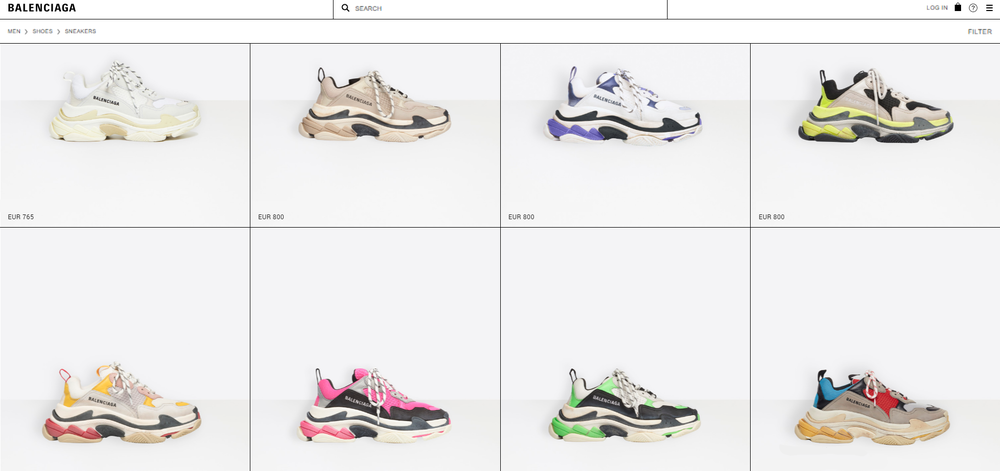 If It Ain't Broke… There's Still Time to Fix It
We already talked (quite a bit) about the spending habits of Millennials and Gen Z. One of the big takeaways from just about every conversation about Millennials and money is probably the fact that Millennials spend on what they value, and they have a different set of values than their parents and grandparents, at least as it relates to how and why they spend their money.
For luxury brands, the way Millennials spend changes the dynamic of the brand-to-consumer conversation. Therein lies the core of the challenge luxury brands face with younger buyers – reaching them where they are, and in their language. So, luxury brands are switching up their strategies. Luxury is getting a face lift.
I came across an interesting article on Hypebeast about the trend of luxury fashion houses changing, and in some cases drastically simplifying their logos.
First, let me just say it's not unusual for new Creative Directors to take fashion houses in a completely different direction that includes changes to the logo.
In 2012, Hedi Slimane rebranded Yves Saint Laurent (YSL) as Saint Laurent Paris (SLP).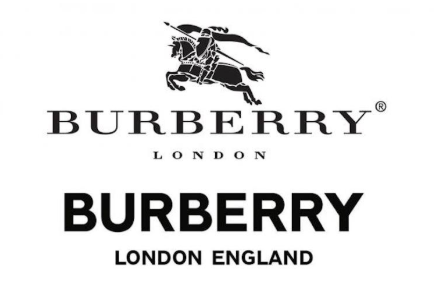 By fall, Instagram was abuzz with the announcement that #CelineByHediSlimane (yes, the same Hedi Slimane) had arrived at Céline, and coincident with his arrival, another controversial rebranding which turned Céline into Celine. Slimane also completely wiped the brand's Instagram account.
Whaaaaaa…?
To scroll through a catalog of luxury logos today, one could easily make the connection that a lot of the trendiest labels now have similar logos – simple sans serif word marks that really don't distinguish one brand from the next.
But these are also word marks that now work well on social media, shoes, handbags, watches, headbands, backpacks, scarves, t-shirts, and a host of other premium and luxury apparel and accessory items.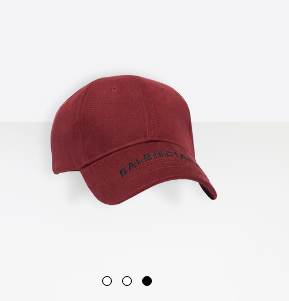 Let's Pause Here
Despite the contrasting strategies of Tapestry, Inc and Balenciaga, the end game is the same – to get Millennials and Gen Zers buying products online and in stores. And every luxury brand is working toward finding on-brand solutions for the same challenge – even if that means rebranding altogether.
In our next installment of the Luxury Series, let's take a closer look at the strategies luxury brands are using to grab the attention of younger buyers.