Originally posted Sep 2018 back in the olden days 🙃 Massive overhaul Jul 2020 😎
Years ago, SEO experts began referring to social media as the new SEO. And they pretty much nailed it. While you may not immediately tie influencer marketing to SEO, the two are closely connected and work together to gently nudge your customers to take the next few steps along the path to purchase.
Search engine optimization (SEO) is a way to help Google and other search engines find you so that you can show up in search results. Social media marketing focuses on helping your audience to find you so that they know who to look for when they're doing their searches.
Makes sense, right? It's often the content you see in your social media feed that dictates your search queries, and 82 percent of Google searchers will click on results from brands they've heard of over those they don't.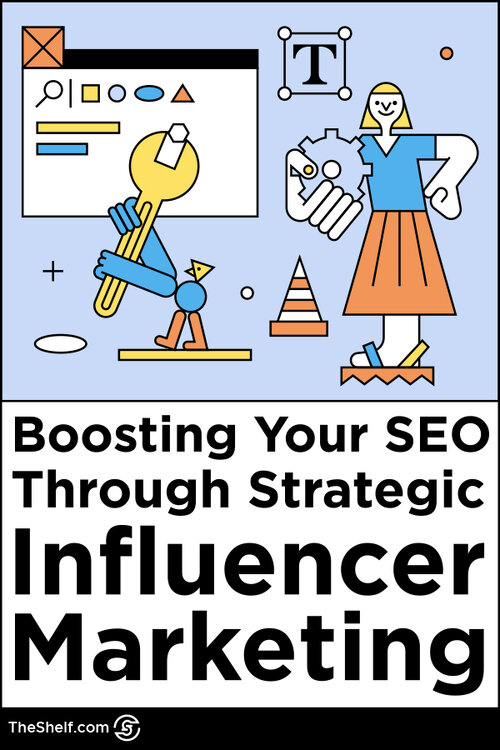 At every stage of the purchase process, consumers are relying on social media and their own search discovery to bring them closer to a buying decision. A full-funnel marketing strategy works best when brands can weave together their different marketing channels to give their consumers a more seamless shopping experience.
In this post, we're going break down exactly how influencer marketing and SEO work together to take social media users from casual strolling to buying your product.
Strap in.
Your Influencer Strategy and Your Keyword Strategy Revolve Around Your Customer's Path to Purchase (just in case you were wondering)
Influencer marketing works best when it's created within the context of an overall digital marketing strategy. In the same way, SEO also works best within the context of a larger digital strategy. Your search optimization strategy is most effective when you build it to impact the specific path to purchase your customers usually take to buy your product.
So, for instance, you'll need to figure out HOW your customers shop:
Does your customer have to go (or prefer to go) in-store every time to get your product so she can see and feel it? (Like buying hanging plants for the front of the house or maybe how Pop-Pop's gonna shop for his next recliner)
Does your customer have to buy online because your product isn't something that's regularly stocked in stores? (Like As Seen on TV products or throwback video game consoles that are almost the same size as those 80s arcade games)
Does your customer set up autoship because your product is something she buys every 90 days without fail and it's easier to just set up an uninterrupted reordering schedule on Amazon rather than buying in-store? (Like buying vitamins or dog food)
Does your customer do a bunch of research on the front-end and make a decision one time to buy your big, expensive thing? (Like a house or a car)
Does your customer need to see your thing in order to realize it *is* a thing and that she wants it? (Like a Balenciaga Dynasty double-breasted blazer in green)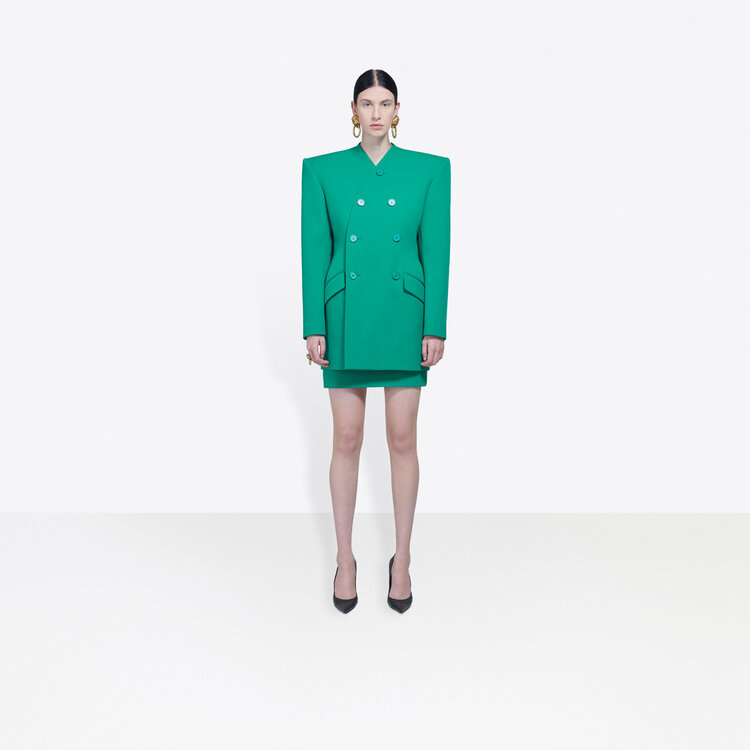 And you'll need to figure out where your customers are online:
Are they seeing your thing in a Facebook ad? Are they even Facebook people?
Or do they prefer the sweet serenity of Pinterest where they'll find out about your product as they're watching a watercolors tutorial?
Are they finding out about your brand on a construction site in Atlanta while they're listening to their daily batch of podcasts?
Or are they knee-deep in their daily 15 minutes on Instagram when a picture catches their eye and they see your brand mentioned in an influencer's caption?
Knowing where your customers are most likely to find you will shape your marketing strategy.
You'll also need to take an account of which marketing channels you're currently using and whether or not they're helping your brand to reach your marketing goals. This is the type of info marketing teams need to have on-hand as they're building out influencer campaigns. And all of these things pretty much have to work together if you're going to build a marketing campaign that helps you reach your campaign goals.
Boosting SEO Through Strategic Influencer Marketing
So, before we outline any strategies, let's first get our thought processes in synch. The first topic we need to discuss is backlinks since the marketing strategies we build around influencer-generated content (IGC) will involve backlinks. But… not in the way you're probably thinking.

Related Post
How to Get Amazing User Generated Content from Your Campaigns
Can You Use Influencer Marketing to Build Inbound Links?
In short, yes.
It wasn't very long ago that SEOs recommended using backlink strategies to any brands and publications that wanted to game the Google algorithm into "thinking" a website deserved more trust and authority than it actually had earned.
Ultimately, the goal was to boost the Domain Authority of the website and show up higher in search results. (Domain Authority is basically trustworthiness – but if you want to read all the details about Domain Authority, Moz is where you want to go since it's their invention.)
Today, Google explicitly names that particular "link scheme" as a possible penalty. But it's not 100% illegal.
Because…
Activities like guest posting on larger sites is also a good way to ethically build your brand and your reputation over time. Unless you're suddenly getting a bunch of backlinks at once, there's a good chance you're on the ethical side of things. The benefit of the doubt.
That said, don't think of backlinks are just another way to borrow the SEO juice of another website. Backlinks are now a long-term awareness strategy, building your reputation on Google so that the search engine will hold your content in higher esteem.
In most of the scenarios we're going to lay out in this post, link building has nothing to do with getting people to click your link and driving traffic back to your site… though there will be times when you can structure a campaign in a way that makes clicking on your link a major benefit.
Backlinks should always provide a ton of value to your readers. Rarely should they link back to your home page, product page, or sales page.You'll notice the links in this post go to either credible sources where you can check out information or convenient resources that you can bookmark and use later.
That means you have to shape campaigns in a way that provides your audience with a very good reason, a logical reason, a valuable reason to follow an influencer's to link back to your product page, sales page, or landing page. Most of the time, you'll be better off having them link to a page on your site that's related to the topic or one that's just a valuable link for people to access.
Influencers and SEO are CRUCIAL When You're Establishing Brand Awareness
We know. We know. You're probably not interested in brand awareness. Most of the brands that approach our sales team about influencer campaigns these days  are looking for ROI, and lots of it. But there are times when brand awareness campaigns are needed: 
New product launches
Rebranding
Entering new markets
Targeting new customers
Not every brand needs a brand awareness campaign. But the biggest brands in the world remain the biggest brands in the world because their logos are always in front of you – at sporting events, during the commercial breaks while you're streaming your favorite shows, on billboards, in magazines, on throwback tees at Forever 21 and Marc Jacobs, and even at the Thanksgiving Day parades in small, rural towns..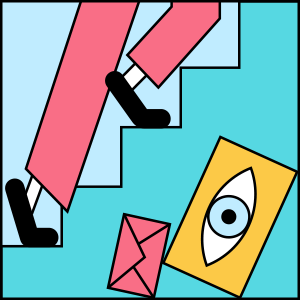 Related Post
Launching an Influencer Campaign to Boost Brand Awareness
But then… there are other brands that really, REALLY need brand awareness campaigns.
Consider a vitamin brand. If I take vitamins or any type of supplement, I'm the type of person who'll do a bunch of research and test out a bunch of different brands and stuff before I finally settle on the brand of vitamins I want to buy.
If I'm a one-a-day type of person and I don't have any particular deficiencies, all I'd need to do is make sure I get a gummy that tastes okay and has the longest list of nutrients on the back of the bottle. I'm probably just adding vitamins to my grocery list every 90 days to restock. Ten bucks and I'm stocked up for another three months.
Flipside, maybe I'm taking a suped-up vitamin that you can only find at the local pharmacy and maybe GNC or something.
These aren't gummies. These are Golden Girls-styled grownup supplements that I've been taking for a year or two and they ain't no ten bucks. And it's such a hassle remembering to go to GNC every three months (the traffic around the GNC near me is seriously ridiculous) that I gladly set it up so that Amazon autoships those suckers to me every 90 days or so.
I never run out of my fancy-ass gourmet coffee (for those days when 4 hours and 36 minutes of sleep ends up not cutting it), and I never run out of my suped-up adult supplements because a gummy just won't cut it.
Now, at this point, I'm not *looking* for vitamins. I've completed my search and I have my system pretty much set. After all, it took me a few months to even find the vitamins I take now. They work fine. No nausea from the iron and no health issues.
So, the only way for another vitamin brand to get my business is to get my attention. How would a brand do that if I'm not looking for vitamins? They need a brand awareness campaign
Well, this new vitamin brand, let's call it Dr. Nutrition's Clean Energy Vitamins (that's a really good name, by the way), needs to get on my radar while I'm busy living my life.
One way to do that would be to show up in a caption for a mommy hustler that I follow who just had her third baby in five years. I've been wondering how in the WORLD she's going to handle business, babies, and bae and still keep her IG feed drool-worthy and her hair cute. And then the caption in one of the beautiful pics she posts offers some insight.
She's taking these vitamins that have, like, time-release energy capabilities. And I think, "When did that become a thing?"
Because she still gets midday lulls when she's too lazy or tired to prepare low-carb stuff to eat in the morning.
Hey, so do I.
And she still has those late nights with her youngest baby, nights when she only gets 4 hours and 36 minutes of sleep.
Hey, so do I.
And she, of course, still has workdays that can be four times as long as the amount of time she slept. Not including family time.
Hey, so do I.
So, she's really surprised she's able to get so much done, and she's not dragging anymore and walking around reacting slowly to people like a zombie because she's not always exhausted; she was even able to cut out those micro-naps at lunch time.
Hey… that's something I don't have yet.
And that's when I realize a solution exists for a problem I didn't even realize you could correct. And that's when I think to myself, "Dr. Nutrition, huhn?"

Related Post
How to Launch a New Product on Instagram
A few days or weeks later, I see an ad on Instagram for the vitamins, and the ad's really similar to the pic I saw from that mommy hustler I follow. And boom – screenshot.
Now, in that scenario, do you think skipping the brand awareness campaign and just focusing on SEO would have worked? No, because I didn't know the name of the brand, and I didn't even know my midday lull was fixable without quitting sugar. So, why would I search it when I know I'm not ready to give up sugar?
But the post from the influencer had impact, and the ad that featured that influencer's content may have been just compelling enough to push me to investigate a little further.
Or maybe I got busy with Slack messages and deadlines and campaigns and my partner's birthday and helping my favorite candidate with their online campaign or whatever. And I totally forgot about that thousandth screenshot in my phone that just happens to be the ad from Dr. Nutrition… which I'm totally interested in, by the way. I'm just super busy. And a bit of a procrastinator.
Still, even though I'm interested, I'm not going to remember Dr. Nutrition. If anything, the next time I wake up from a midday nap, I would probably look up more info on getting over my midday slump. Or dropping a sugar addiction. Or even nootropics, for goodness sake… Or venture down some intense Dave Asprey/Dr. Sebi/Ben Greenfield/ rabbithole of bodyhacking, OMAD, mitochondria, and telomeres.
But not Dr. Nutrition. That's the one doctor I won't be looking up. That guy's long forgotten. Unless…
The Dr. Nutrition content team took time to optimize their website (and have keyword-optimized sponsored content on the sites of several of their influencer partners) for search terms like:
"3pm crash"
"getting over the midday slump"
"midday lull"
"circadian rhythm tired in the afternoon"
If they didn't and another vitamin company did, I very well may end up buying from that other company as I cross over onto THEIR path to purchase.
If Dr. Nutrition's team did the SEO strategy, Dr. Nutrition will be back in the game.

Related Post
Using Social Proof to Boost Brand Awareness
How SEO and Influencer Marketing Work Together to Push Customers from Awareness to Interest
The purpose of the brand awareness stage is to get your brand on your audience's radars. One of the most effective ways to do that is to lead with your value proposition, like our hypothetical vitamin brand did.
When you can move your customers from awareness to interest it means you've successfully introduced your brand and presented a value proposition that has piqued their interest and it's your job to build on that momentum.
That will likely mean more influencers sharing their stories about your product so there's a continuous stream of readily-accessible information and experiences from which your prospects can draw.
Doing that will help them remember you, and it will keep you top-of-mind while you're waiting for them to move to the next stage, which is consideration.
The other thing that needs to happen is in addition to optimizing the content on the brand's website and making sure influencers are posting content that's optimized with the long-tail keywords you need to rank for (not the obvious ones like "dog food" and "vitamins" because those are super-broad terms that no one is searching anymore), it's important to make sure there's information about your product on review sites. Influencers can submit those reviews as well.
You need that social proof because it validates your credibility.

Related Post
How to Build an Influencer Campaign for Clicks, Traffic and Sales
And Yeah.. You're Going to Need Both Influencers AND SEO to Retarget Like Crazy
Let the retargeting campaign begin! As long as cookies are still a thing, retargeting should still be a thing. And that doesn't just mean driving traffic to your site to drop cookies in people's browsers. It also means they can go to these review sites, and the sites of influencer partners and opt in to still trigger cookies that will show them retargeting ads.
These retargeting ads need to drive home the value proposition that first wooed them – and yeah, it's a good idea to repost that first picture from your mommy hustler influencer if her original post seemed to resonate with people.
Facebook is awesome for retargeting. You can also do it with banner ads, even if that seems a little Web 1.0, banner ads can still work to keep you top-of-mind.
In fact, I somehow clicked on a link today that took me off an article I was reading on one of my favorite publications, MarketingProfs. Later, I noticed that an image from the page I inadvertently navigated to was popping up in banner ads on pages I visited… which I imagine had to be quite a few pages because I was in the process of researching something at the time.
Here's the thing – I don't know how many times that ad was shown to me before I finally SAW it and took action, which is why retargeting is so important. The other thing to consider is that I only took action because the ad following me originated with a publication that I know and trust, which is why choosing credible, authoritative influencer partners is so important.
In a best-case scenario, banner ads should totally be reserved for retargeting people who have already seen your content or engaged with your campaign at some point. You need that history of social proof to make banner ads "stick", or even to make them visible or memorable in many cases. Otherwise, they look like janky spam.
A Few Tips for Creating Keyword-Optimized Influencer Content
I mentioned earlier in this post that part of creating an influencer campaign that helps your SEO is making sure influencer-generated content is optimized for long-tail keywords. It also means bringing in a variety of different types of influencers from different categories to work with.
One of the things we do with influencer campaigns where we're doing an SEO play is help the influencers write those high-quality keyword-optimized posts. Most of the time, these posts will end up being longer than what an influencer is accustomed to creating and publishing, so a little guidance helps.
Work some related keywords into the header tags, meta tags and the content, but use the variety between your selection of influencers and the keywords you're creating content around to test out different concepts and ideas to see which one(s) are performing best.
A Few Tips for Reusing Search Optimized Influencer Content
A common outcome brands want to see from their influencer marketing campaigns is a growing catalog of content that they can reuse for ads and repost to their own branded social media channels.
Repurposing influencer-generated content to be used for stuff like evergreen brand awareness campaigns, social proof, testimonials, lead generation, and syndicated content will extend the utility of IGC and make your influencer campaign-turned-content marketing campaign deliver for months to come.
In addition to reusing social media posts in paid ads online and offline, we also recommend rewriting those keyword-optimized posts from your influencer partners so that they can be reused on your own website.
The best posts will be descriptive and high in value, but you also want these to have really beautiful visuals included in the post to make them pinnable, right? And just to be clear, the posts your influencers write should be very targeted, and not focus on super broad search terms or stuff that isn't really optimized, like "the only vitamin I'll ever take again" because no one is searching that term. Instead, you would focus on really detailed stuff like:
"overcoming the midday lull"
"are adaptogens safe for pregnant women"
"10 ways to get enough iron if you're over 40"
Be warned: it takes weeks for new content to rank on Google and start showing up in search results. But when your sponsored content does start ranking, it can send traffic your way for years to come.
Social Media and SEO Will Support Your Campaign
Consumers are looking to go with the brand that is most adept at creating an omni-channel experience that meets them at every step of the purchasing process. The influencer marketing – SEO connection isn't automatic. If you plan to use influencer marketing as a strategy to boost your visibility on both social and in search results, you will need to have a strategy in place that incorporates these tactics. BUT a good influencer marketing strategy already has stuff like this built in.
Of course, it goes without saying if you need help developing an effective influencer marketing strategy, we can help you…
But I'll say it anyway: If you need help developing a baller strategy that will guarantee results, we at The Shelf are influencer marketing wizards.
Seriously.