Social commerce offers a prime opportunity for brands to boost their brand awareness and better streamline the inspiration-to-purchase process. And since it's the most wonderful time of the year, let's focus specifically on how to make your social media 100% shoppable for this year's holiday campaigns.
Value Angle: Is Social Commerce Really Worth Investing Time? How Important Is Shoppable Social Media?
Short answer: if you're asking that question, the answers are probably "yes", and "very".
ALL FOUR MAJOR CONSUMER DEMOGRAPHICS USE SOCIAL MEDIA
We hear all the time how popular and widely-used social media is. Here are the numbers:
Instagram: 1 billion monthly active users
Facebook: 2.32 billion monthly active users
Twitter: 321 million monthly active users
YouTube: 1.9 billion monthly active users
Pinterest: 300 million monthly active users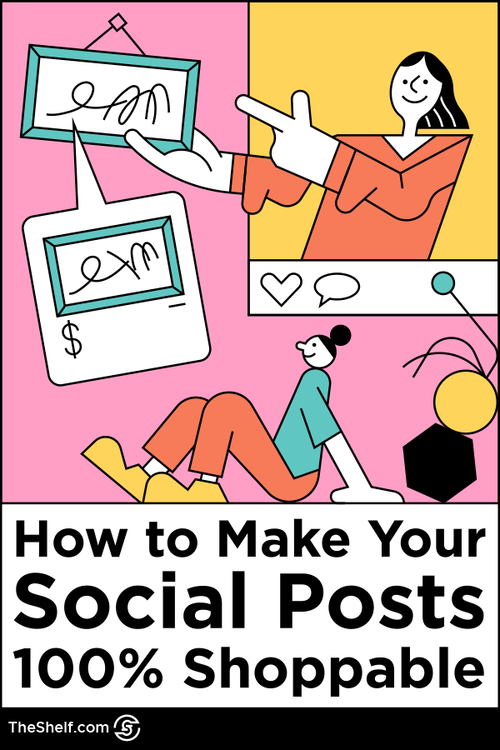 The five platforms listed above are the most popular social media platforms (though keep an eye on TikTok because it's gaining fast with a half billion users; monetization isn't yet set up for brands, so it's a great platform to use if you're working to build brand awareness among Gen Z consumers).
Each of the platforms listed above is being used by hundreds of millions of consumers every month! And depending on the platform, you can create content that serves as a touch point for different demographics.
Fact is more than half the world's population is online and using at least one social media platform. In the U.S., 79 percent of adults are on social media. That's about 250 million people.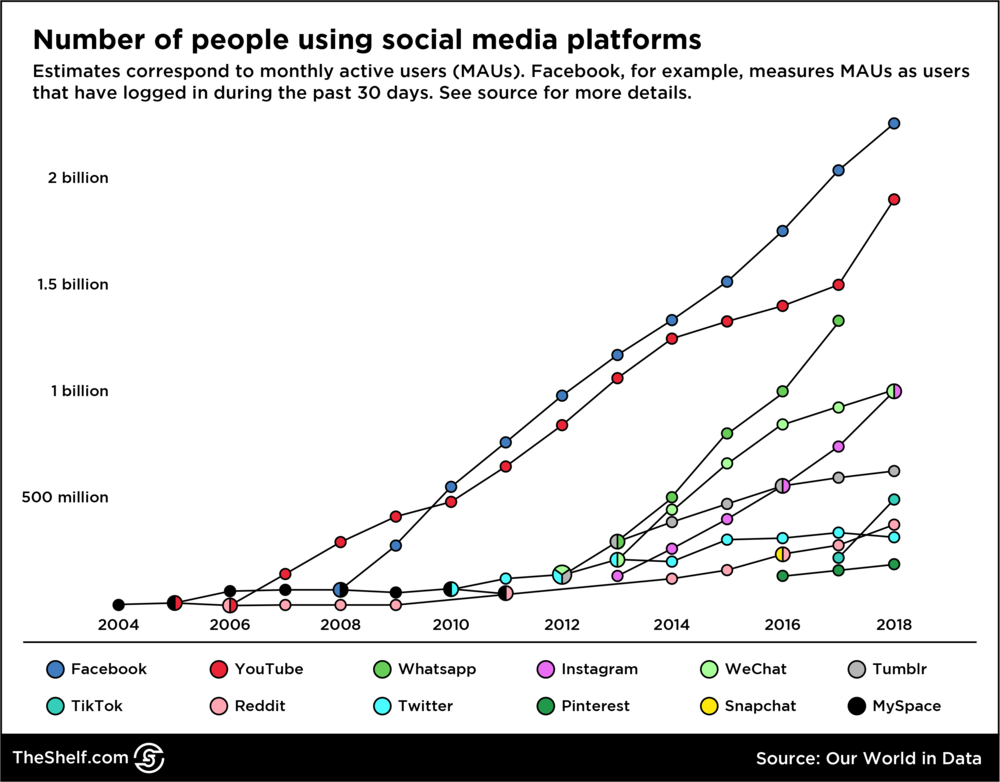 SOCIAL MEDIA DRIVES PURCHASES ONLINE AND OFFLINE
Social media is a major driver of purchases, and that's true across different demographics. A survey by the National Retail Federation reports that 73 percent of shoppers plan to use their smartphones and tablets to research and make purchases this holiday season. There was a time when we relied on local boutiques and stores for our shopping needs. Now, people are shopping online and we have an actual day – Small Business Saturday – created specifically to remind us to shop at our local stores and boutiques.
CONVENIENCE AND PERSONALIZATION MAKE SOCIAL SHOPPING A NATURAL NEXT STEP
So, do we really think social media users are ready to shop a post? YESSSSS! Thirty percent of consumers say they're willing to make purchases directly through major social media platforms such as Instagram, Twitter, Pinterest, and SnapChat.
And personalization plays a huge part in helping brands move customers along the path to purchase.
Four in ten Gen Zers say gated content makes them feel rewarded for being one of your customers. That's HUGE. And since both Gen Zers and millennials rely on social media for product discovery, it's important for brands to be able to tailor the content they show their users to the specific tastes and desires of the individual user.
We spotted a short Sephora survey on Facebook that it looks like the brand is using to gather audience insights. Smart. Data is the key to personalizing user experiences.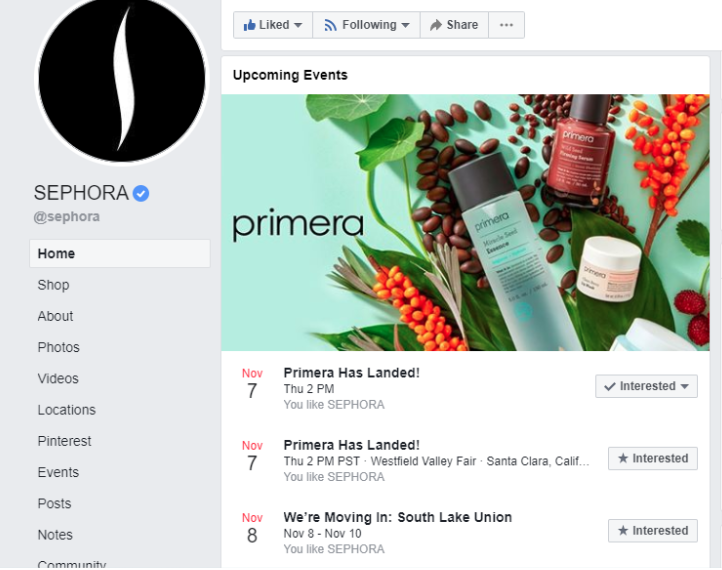 Which Social Media Platforms Are Shoppable?
I already mentioned the most popular social media platforms. You'll be happy to know that all of the ones mentioned above come with shoppable features. Most marketers and brands know by now that consumers typically do extensive research before making a purchase. And the platforms listed above are the primary resources they use to conduct research (read reviews, look at UGC, get use cases, watch explainer videos, get inspo/find applications). Totally makes sense for brands to reach their customers as they're doing the research.
Selling on Instagram with Shoppable Posts
Instagram is, by far, one of the most shoppable social media platforms. Fifty percent of Instagrammers follow brands. AND Instagrammers engage 10x more with brands on Instagram than they do on Facebook, 84x more than they do on Twitter, and 54x more than they do on Pinterest.
Instagram users can spot a shoppable post by the shopping bag icon tucked in the corner of the post. Take a look at this post from Crate & Barrel.
Seeing this post, I can tap anywhere on the post to bring up the list of shoppable items in the post. Or click View Products to scroll through Crate and Barrel's shop.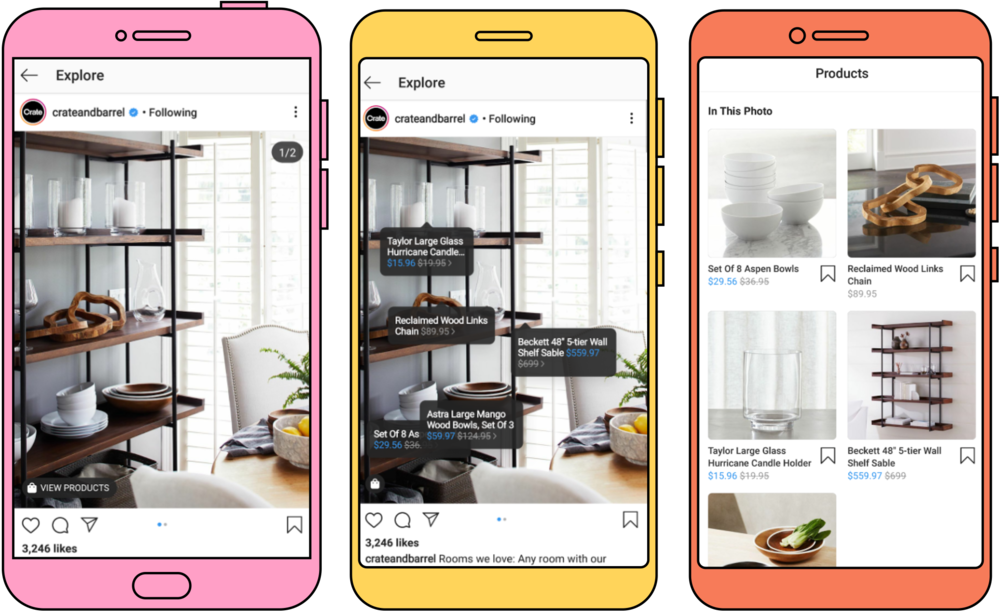 And it's not just huge stores that are taking advantage of shoppable features. Let's look at another example from an upstart called Pydana Collection, a Metro Atlanta-based company that manufactures and sells natural hair products for women of color. The owner, Rochelle, is a friend of our blog's editor, Sorilbran.
A little backstory here. The owner's a scientist who left the medical profession after she got married to raise her son. Originally from the West Indies, she fashioned the company to sort of mass produce natural hair care products for women of color with the same ingredients her grandmother and mom taught her to use on her own skin and hair when she was coming up – things that they literally grew in their backyard.
Fast forward 20 years and Pydana Collection produces and sells a line of hair care and skin care products (and thermal caps) with a marketing strategy that relies heavily on Instagram engagement.
For example…
The Avocado and Babassu oil deep conditioner that you see featured in this shoppable post… Just below this post (which Sorilbran discovered under the Explore -> Shop menu of her Instagram) are featured products.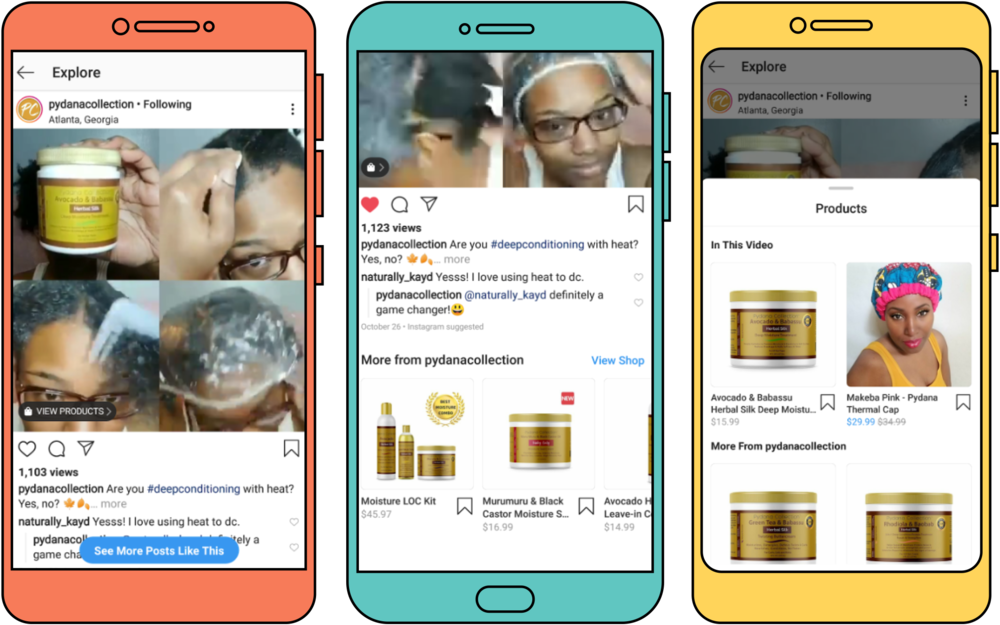 And like the Crate and Barrel post, you can click View Product to check out the products in Pydana Collection's shop. Creating these types of from-scroll-to-cart pathways that take your Instagram followers from inspiration to purchase paves the way for quicker conversions.
The Old Swipe-Up
Another feature on Instagram is the "swipe up" on Instagram Stories. Let's say you're talking about a new line of clothing you're releasing just in time for the winter holidays.
Users can swipe up while they're watching the story, which will take them to a shopping page. This is done on a separate app, so they're never taken away from the Instagram app.
After they purchase, they can continue watching the story or browsing the rest of their IG feed. This is especially appealing to brands that use influencers who wear their products while creating stories.
"My followers are always asking in comments and DM's about what brands I'm wearing or where to buy certain pieces -shopping tags will make it so much easier to give my followers the information they're looking for with a single tap. The days of screenshotting, saving to your camera roll, and scavenger hunting to find my go-to products are gone!" – Influencer Camila Coelho.
For users who are still shopping, Instagram has the ability to save shoppable posts (ingenious!). Then there's a new shoppable feature released in 2018 that's similar to Facebook's collection ads. This blends together product catalogs and videos.
It allows you to show off your products without it feeling like an ad. And, of course, users can make a purchase within seconds.
But does it actually work?
Well, Instagram tested the feature with Netshoes and other brands. And what they saw was a 6.3 percent increase in conversions and 42 percent lower conversion costs (compared to other ad types).
It's worth mentioning that though users can access Instagram via desktop, the shoppable posts, shops and even the Explore -> Shop tab are only visible on the mobile version of the app.
Facebook: Facebook Shops
Instagram is owned by Facebook, and in order to have "shop" functionality on the platform, you do need a Facebook shop… Which brings me to our next platform – Facebook. Both Facebook and Instagram have shoppable collection ads and the ability to tag products in videos and images. But what Facebook has that Instagram doesn't is the ability to tag in carousels.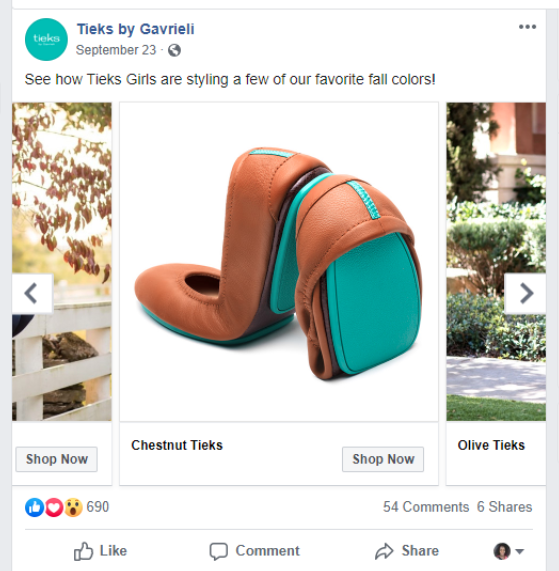 Facebook's Canvas Ads allows brands to engage their audience using videos, as well as carousels that users can swipe through, tilt, pan, and explore tagged products.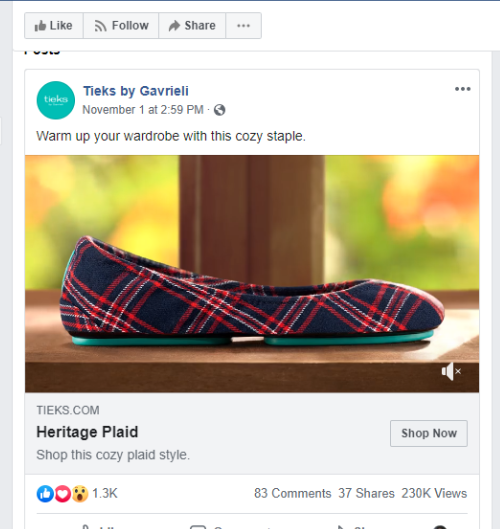 Pinterest: Swipe to Shop
Now, let's look at everybody's favorite digital shopping list – Pinterest. Pinterst is designed with shoppers in mind. Users go to Pinterest to find and pin products they like. And one study shows that 63 percent of millennial users use Pinterest to discover new brands and products to purchase. Another 86 percent use Pins to plan both large and small life moments.
So it was only a matter of time before the platform introduced shoppable capabilities. Sallow brands to sell their products via the platform, and it's compatible on both desktop and mobile devices (thank goodness!).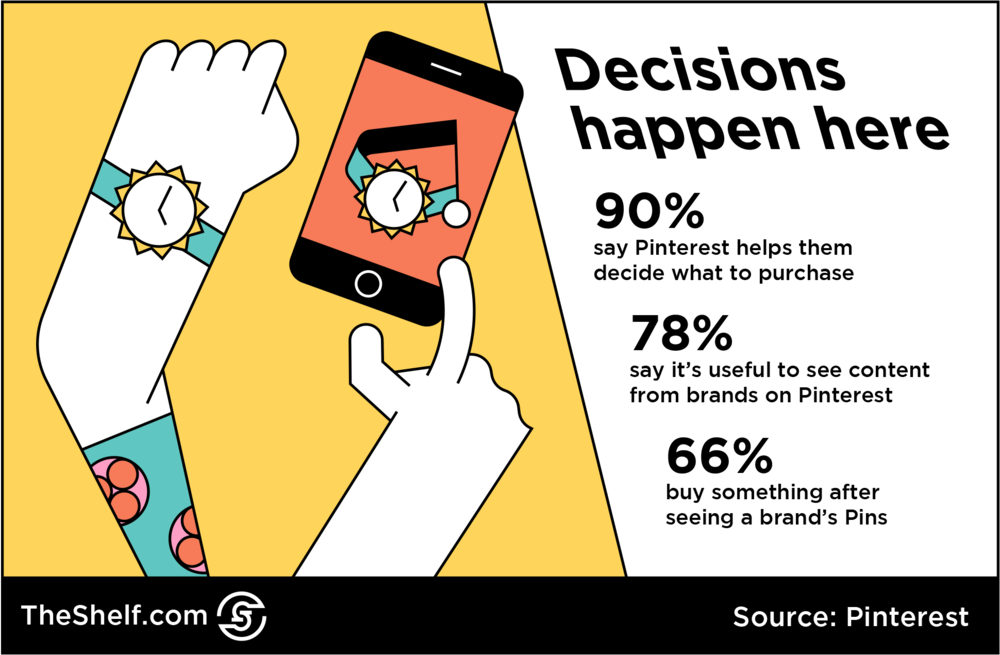 Pinterest just rolled out a personalization feature (there's that word again) called Picked for You that provides users with product suggestions at the top of their feeds based on their previous searches – and I'm guessing here – previous purchases through apps that you have on your phone, just based on what's being suggested in this screenshot from Sorilbran's phone (not a bit fan of sofa covers herself, but she recently bough chair covers for her mother-in-law using Target's app). Like this…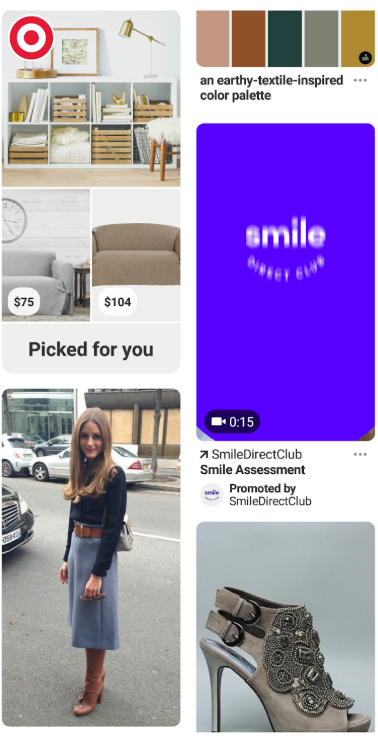 Shoppable Tags
Shoppers can also identify Product Pins by the black price tag icons next to the brand's name. These little tags are a clear indicator the product being featured can be purchased on the merchant's website by clicking the Pinterest link.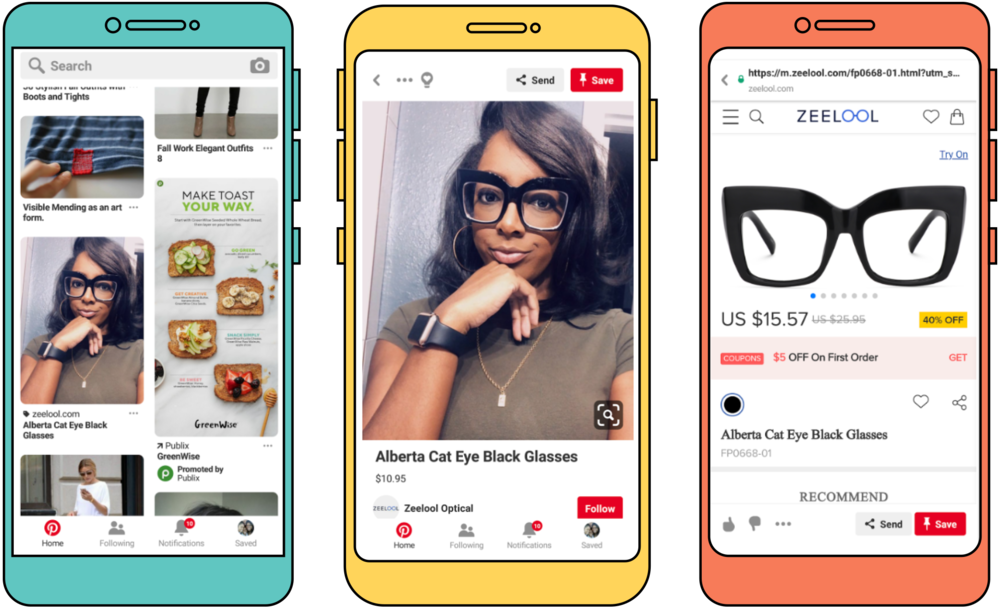 Promoted Pins
Brands can also sell with Promoted Pins like this one from Target… again, promoting a chair cover. But notice the progression of the chair being in your Pinterest feed as a Promoted pin to being able to Save the pin to your own boards OR swipe to find out more about the chair cover. Final destination – Target's integrated shop within Pinterest.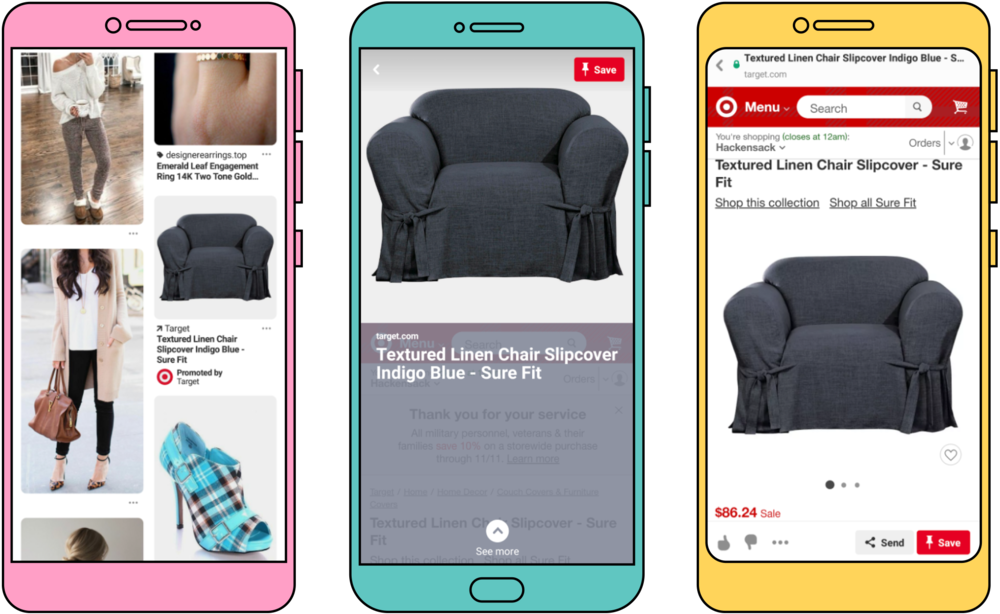 Shop the Look
Next are Shop the Look pins for fashion and home decor, easily recognizable by the white dots that show up in a pin when you click it. The new page features the shoppable pin a recommendations for similar products right below the pin. Plus, if you click a specific dotted product, you get the purchase infor for that product and items that are similar to just the product you clicked on.
It's pretty cool.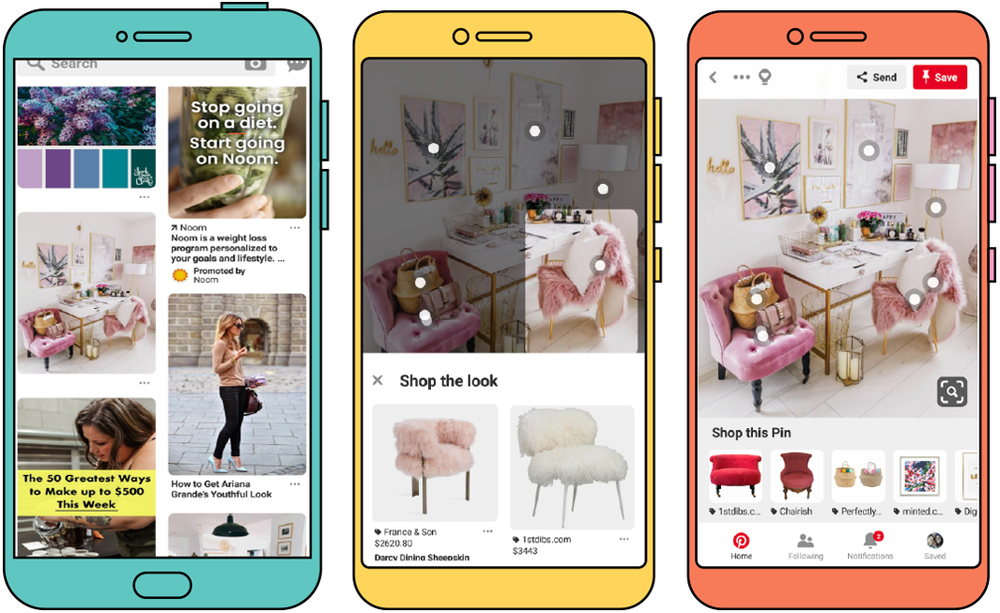 It's also worth noting that Product Pins show up in the home feed, search results, category feeds, Pinners' boards, and on your profile.
What sets Pinterest apart from the other platforms is the fact as a brand, you're creating a buying experience that's really streamlined and really convenient for the buyer. They can make multiple purchases at once without leaving Pinterest. And it works. On average, Pinterest users are spending $50 per purchase.
YouTube: Shopping On the Second Largest Search Engine
YouTube is the ideal platform for selling products because in addition to have literally billions of active users, YouTube users rely on the platform as a resource to conduct product research before they buy.
YouTube already allows brands to advertise via its platform. Most recently, it made the selling experience a little easier for advertiser by providing them access to targeted audience data.
But there's one ad type in particular, you should consider — TrueView video ads. These show up during videos and allow users to click a link in the ad that takes them to a product page.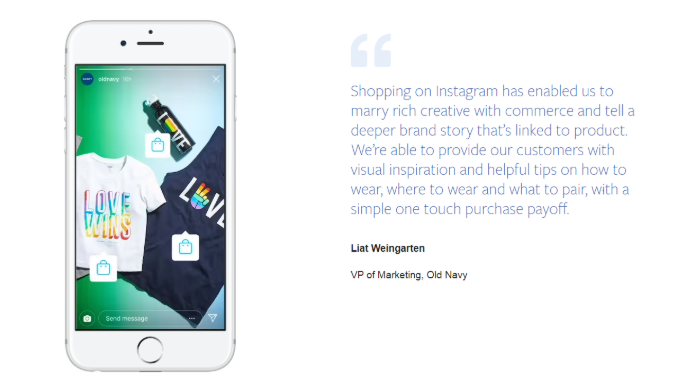 These play before, during, or after videos. And if you're worried about viewers clicking the "Skip" button, you can always opt for a 6-second bumper ad like this one on the left from Air BnB… which we barely had time to screenshot. Seriously.
These are too short to skip, so users have to watch the entire ad. Best of all (I think) is if a user finds your ad particularly interesting, they can click the ad to go to your landing page or even conduct a separate search for that video and find it on your YouTube channels.
Of course, you can also implement annotation links throughout your own videos whenever a product is mentioned or showcased. This is also an excellent way for influencers you're collaborating with to boost conversions.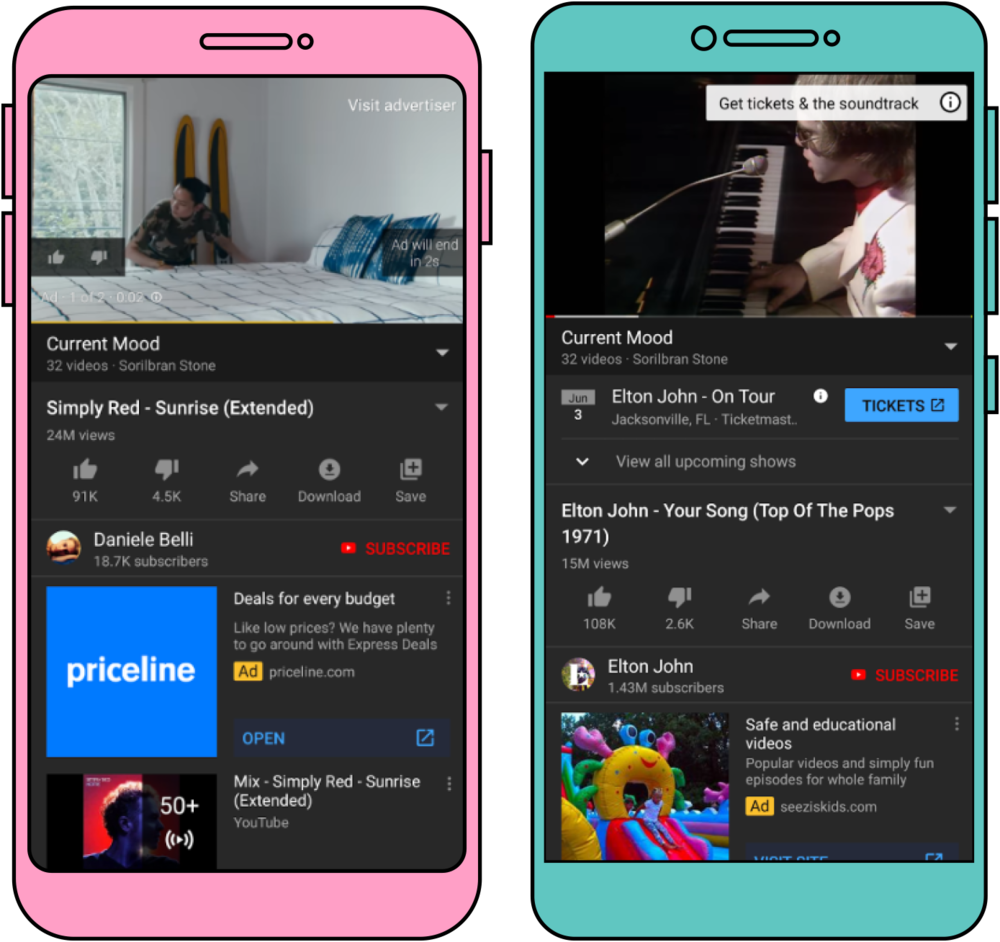 And YouTube also has a pretty cool tickets feature for live events. For instance, adding Elton John a super-dope playlist of 80s New Wave music scientifically proven (by Sorilbran) to make people smarter triggers an annotation link at the top of the video as well as tour date listing and a blue tickets button. That's pretty nice.

Twitter Adds the Buy Button
Twitter isn't exactly the place to go shopping for products, but the platform is making strides to help brands not only market their products, but sell them as well.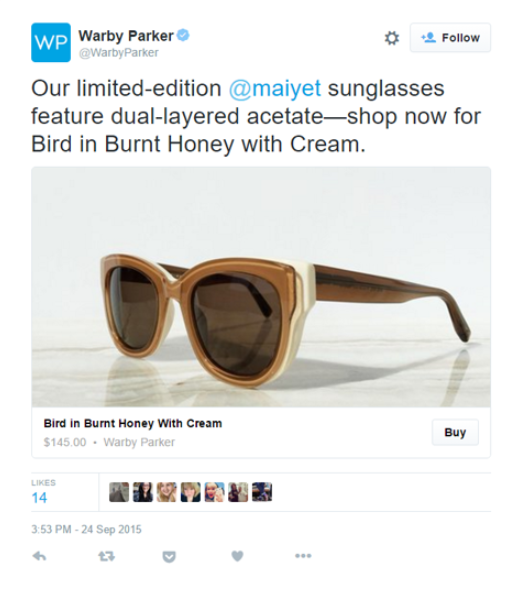 You can now add the buy button to your tweets, along with the price. Users can then click on the buy now button and make a purchase without leaving the platform.
So now that we've covered how shoppable posts work, it's time to take a look at some examples in the real world.
A Bonus Bell (or Whistle… You Decide): Augmented Reality (AR)
How many social media posts have you seen this year with users posing with dog ears, bunny ears, and long animal tongues? Probably too many to count.
This is a form of augmented reality that Instagram (and other platforms) were itching to put to use for commerce. And so they did. IGers are now able to virtually use your product before they purchase it.
Imagine trying on a shade of lipstick in real-time using nothing but your mobile device and webcam. Check this out.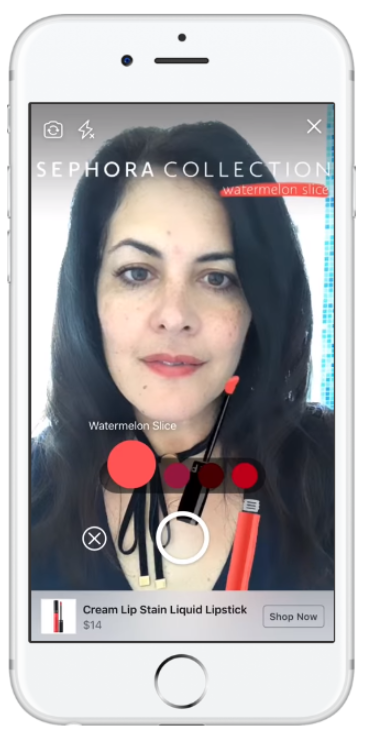 Sephora offers a virtual try-on app that allows users to see pictures of themselves in different products before they buy them. Very cool idea. Same thing with this Michael Kors try-on app. How would you look in a pair of mirrored shades?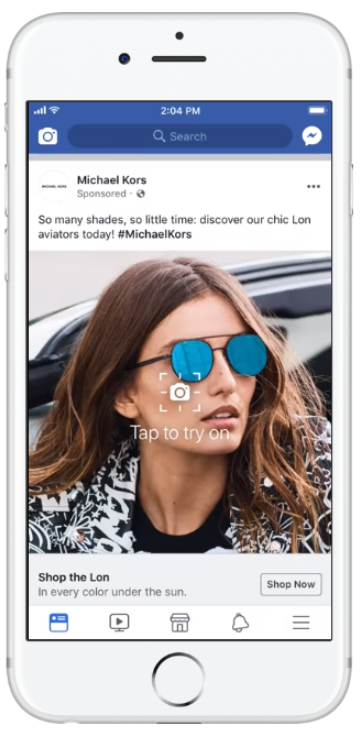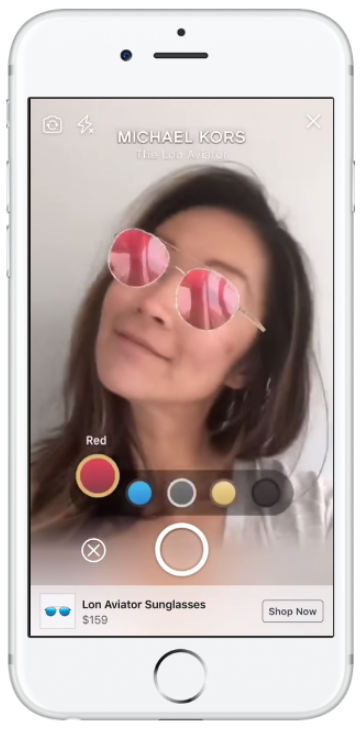 These kinds of features that brands can use in conjunction with apps and social platforms do a really great job at personalizing and streamlining the shopping experience. AND this kinda interactive shopping can give our engagement numbers a healthy boost.
Social Commerce Really is the Next Logical Step for Ecommerce
Then your next step now is to decide which platforms are right for you. If you're looking to sell fashion items like accessories, apparel, and shoes, then Instagram and Pinterest are perfect.
Selling furniture? Showcasing it on YouTube, Pinterest, and Instagram Stories are a great way to create shoppable posts. Of course, you'll have to experiment to see what works for your brand and different members of your audience. So get out there and start pinning buyable pins and posting shoppable posts — then come back and let us know what's working for you!