The term "lifestyle blogger" has really turned into a catch-all phrase, which loosely refers to bloggers who talk about the various inspirational aspects of their lives. When readers stumble across a lifestyle blogger with similar style, taste, and way of life, they'll begin following her, relying on her as a go-to source of intel whenever it's time to buy new living room furniture…or plan the next family vacay…or host the next surprise birthday party. These bloggers are great because of their diversity and relatability, and as such, they are big when it comes to influencer marketing. Rather than just focusing on one very specific topic like fashion or travel, they cover it all…opening up their lives to their readers who, over time, feel as though they know that blogger on a seriously personal level.
Why Lifestyle Bloggers Are The Next Big For Influencer Marketing
If you're not a 'lifestyle blog' aficionado let me introduce you to Ashley Muir Bruhn's blog, Hither and Thither. Even if you don't like blogs, you should check out some of her posts because you'll probably be inspired to go do something that's worthy of at least a selfie.
She covers a little bit of everything: travel, her home in California, fashion, parties, decor, recipes, kids, lifehacks, all woven together with the most beautiful photos, inspiring her readers to recreate similar experiences in their own lives. After reading about her trip to Positano, my partner and I started looking at plane tickets. I'm seriously not kidding, go look at that post and tell me you didn't do the same thing.
A shift within the blogosphere.
Recently we've noticed a shift happening within the blogosphere, where many of the blogs that previously had very narrow and specific focuses are now diversifying their content. This shift is giving rise to a new style of lifestyle blogger, which is almost like a hybrid of what the blog's original topic was…merged with "lifestyle".
You might find a fashion blogger teaching her readers how to cook a new recipe. Within that post you'll find a series of beautiful cooking photos, some that give you a glimpse of her outfit, thus tying the post back to her blog's original fashion theme.
You might see a travel blogger describing the new exercise regimen he's using to get into shape for his big Machu Picchu trip. That trip is what ties this off-topic post back to his travel theme.
Those two examples illustrate the shift in subject matter, where niche bloggers are starting to incorporate other aspects of their lives into their blog posts. They're diversifying their content without fully switching over to the typical breakdown of content found within a more traditional "lifestyle" blog.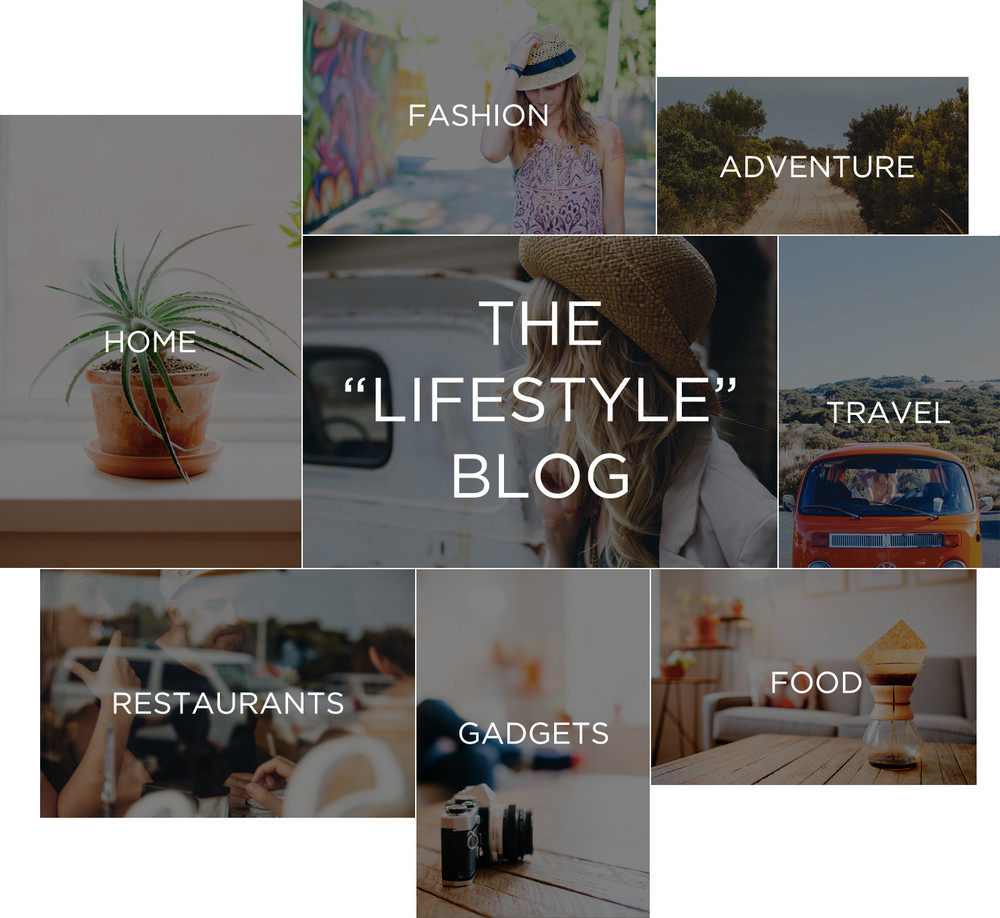 If you think about this new breed of lifestyle bloggers in terms of influencer marketing, it's actually a pretty big deal.
With so many bloggers now expanding into more "lifestyle" subject matter, marketers can do so much more with their influencer marketing campaigns and really push their creative targeting to the next level. Instead of chasing a travel blogger to review your resort in Puerto Rico, you can engage a fashion blogger to takeover your Instagram account when she comes for a visit.
Below I've outlined six campaigns that will jumpstart your OWN creative genius, so the next time you're running influencer campaigns, you can seriously knock everyone's socks off!
And then everyone around you will need to go read some lifestyle blogs in order to find new hip socks. 🙂  Because you knocked them all off…Get it?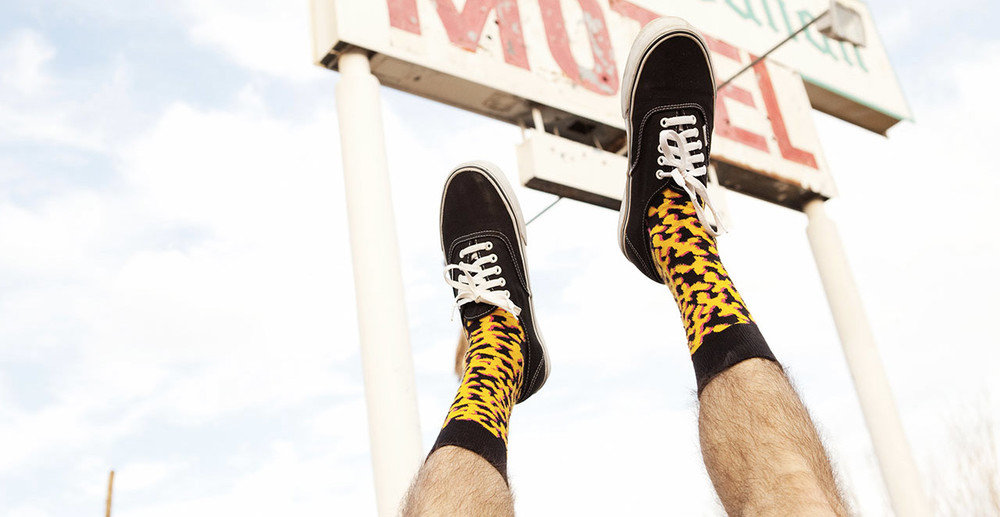 1. HP's X360 Convertible PC
HP is knocking it out of the park with their influencer marketing campaigns but it took some seriously out-of-box thinking (and marketers) to devise their clever strategy.
For starters, when you think of HP as a brand, the word 'sexy' doesn't exactly come to mind, even in the computer space. Most people would award the title of "computer-sexiness" to Apple…
When I think of HP, I immediately think of my dirty little work computer at my previous job that had the askew logo stuck onto the corner in such a way that made the designer in me weep.
So, imagine that you're in charge of promoting the HP X360 Convertible PC using influencer marketing? What type of influencers would you go for?
Seriously think about it for just a moment.
If you're thinking that tech bloggers would be the way to go, then you're in for a surprise.
But first, why would tech bloggers be a bad route to go?
Tech blogs are completely saturated with tech products. And most of these tech bloggers provide super honest reviews of the products that come their way because they'd quickly lose credibility within the Hacker-News-type crowd that they tend to attract. And by that I mean the nerdy one-uppers, who will take the time to peruse product specs and argue about random stuff like memory card capacity. If a tech blogger were to review this HP computer, how would it possibly stand out amongst all of the other computer products being reviewed?
It wouldn't. It would get eaten alive. (My personal opinion. Apologies to the HP groupies out there.)
Instead of going that route, HP went full speed ahead in the exact opposite direction.
First, they decided to work with an up-and-coming pop star, Meghan Trainor in a campaign that was hashtagged #BendTheRules. In this campaign, they used her influential fans to produce a documentary about her during her tour around the US…YouTube, Vine, Instagram, and Twitter stars were all brought in for the ride to record the behind-the-scenes experience from their perspective.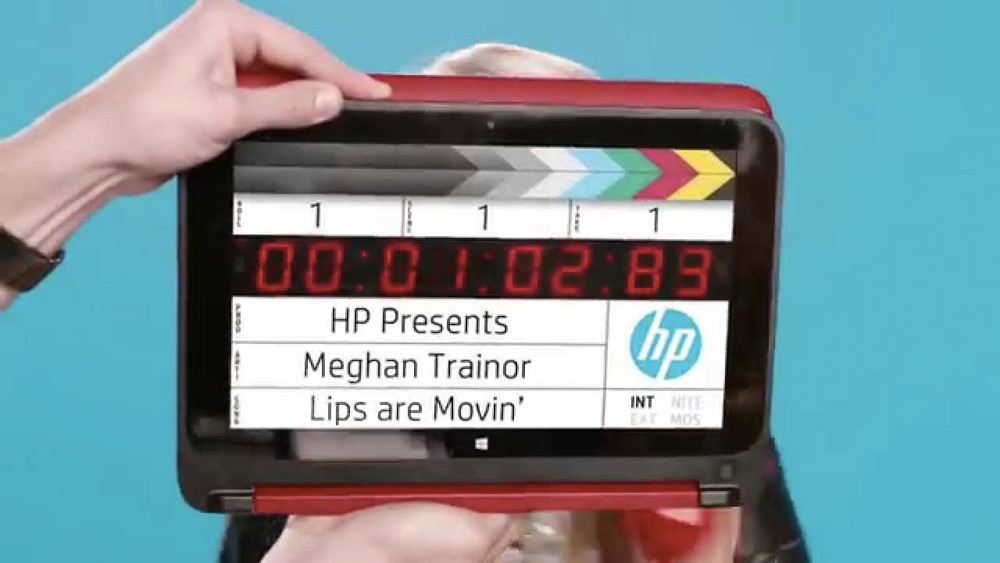 Here's the video.
Everyone involved in the production of the documentary utilized the X360 as their creative tool, thus positioning it as AWESOME. Influencers were using it to create content for their fans while also working with the production team. And, every single one of these incredible internet stars used the X360 in a different way.
By engaging with people through a variety of platforms, with everything centred on this tour and documentary, HP was able to create a very strong story around the versatility and power of the X360.
HP has also worked with a number of individual fashion bloggers in the form of giveaways and sponsored posts. Take this post from Hollyhoque, for example. She gushes about how much she loves her HP laptop as she showcases it along with a variety of matching outfits. By doing so, she's creating a stylish aura around the product and changing brand perceptions. Her readers will read her post thinking, "Hot Jiminy Crickets, she looks so cool carrying around that X360. It looks so sleek. That case matches her outfit…maybe I should buy one too."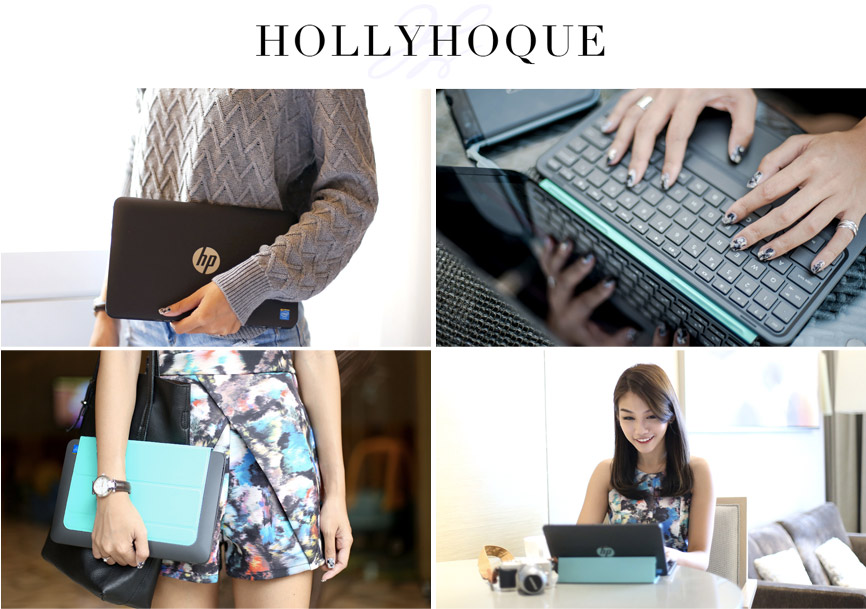 2. Blue Apron
For those of you who don't know, Blue Apron delivers three recipes to your doorstep each week – along with the required fresh ingredients needed to cook these amazing dishes – all in a cute little refrigerated box!! It's awesome, and it's totally revolutionized my weekly cooking rut, which previously consisted of two nights of rotisserie chicken, two nights of lentil soup, and then our weekly run to Curry-in-a-Hurry…(the poster-child of healthy eating).
When setting up a campaign for Blue Apron, you'd need to start by considering who their demographic is. This company is a food delivery service which has made cooking a much easier (and more fun) chore than it used to be. Their meals are healthy, and a little more on the gourmet side. And probably not the most kid-friendly.
So, what type of influencers would you target?
I think the obvious answer would be food bloggers.
But typically food bloggers are talking about their OWN homemade recipes, not promoting a little recipe kit, sent to their door in a box. And, even if they decided to play along, what would an audience of food bloggers think about this? Let's be honest, no self-respecting foodie would be down with food in a box.
So, the marketers behind the Blue Apron campaigns went with a less obvious, but far more targeted choice: fashion and lifestyle bloggers. Here are a few of those campaigns if you want to check them out: Pink Peonies, BlueBird, Kelle Hampton, Love Taza, and Style by Emily Henderson. But be forewarned…you will probably get lured into joining if you click through to those campaigns.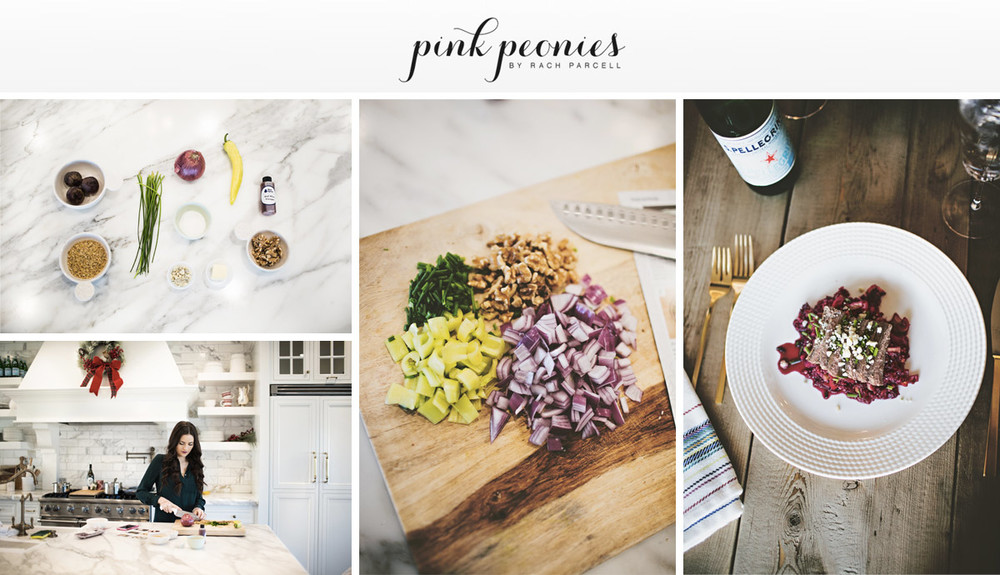 3. BarkBox
We have this sturdy little rescue-pug named Toggle who came to us a little bit defective. So we spoil him in every way possible. Case in point: in this photo, little Toggle just got back from surgery and is wearing his post-op-bathrobe, posing next to his BarkBox. He's been a happy customer of theirs for the last year!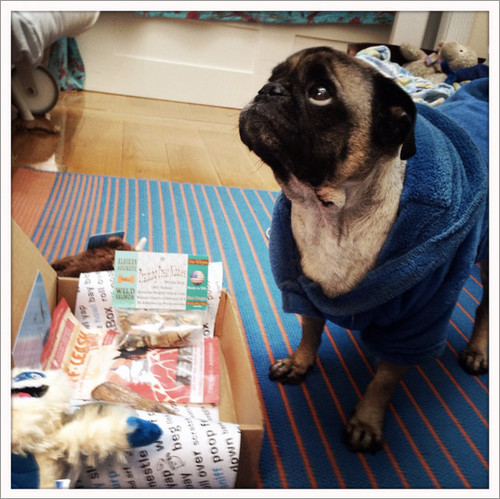 BarkBox has done campaigns with a variety of bloggers, without really focusing on any one TYPE. Because let's get real here, being a dog owner isn't exclusive to one kind of person, or blogger for that matter. Fashion bloggers, mommy bloggers, lifestyle bloggers, decor bloggers are all part of the dog-owner-party.
Yes, there are some blogs out there that do focus specifically on dogs. But as we've discussed above, in many cases, it's better to find blogs that will allow your product to really stand out instead of floating around in a sea of a dozen other competing products.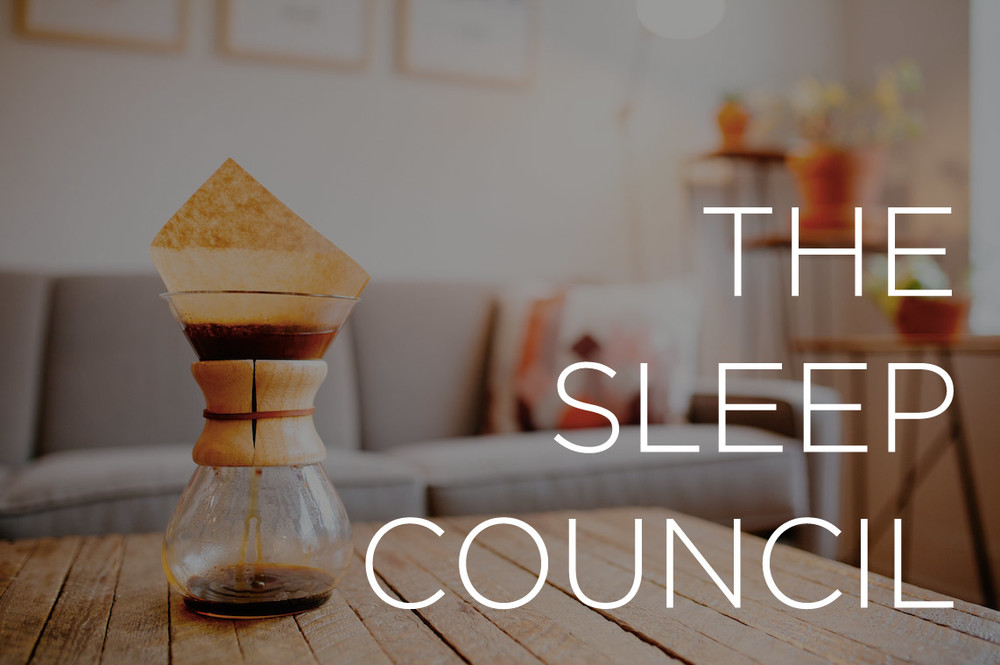 And that's what Barkbox did.
My favorite Barkbox collaboration was, by far, the one with Lauren Conrad. Here, instead of merely gifting readers with a promo-code, they partnered with Lauren to promote Adopt-A-Shelter-Dog-Month as well as donate stuff to homeless puppies. 
Check out some of the other Barkbox campaigns: PB Fingers, Northern Belle Diaries, Ramblings of a Suburban Mom, and Style Girlfriend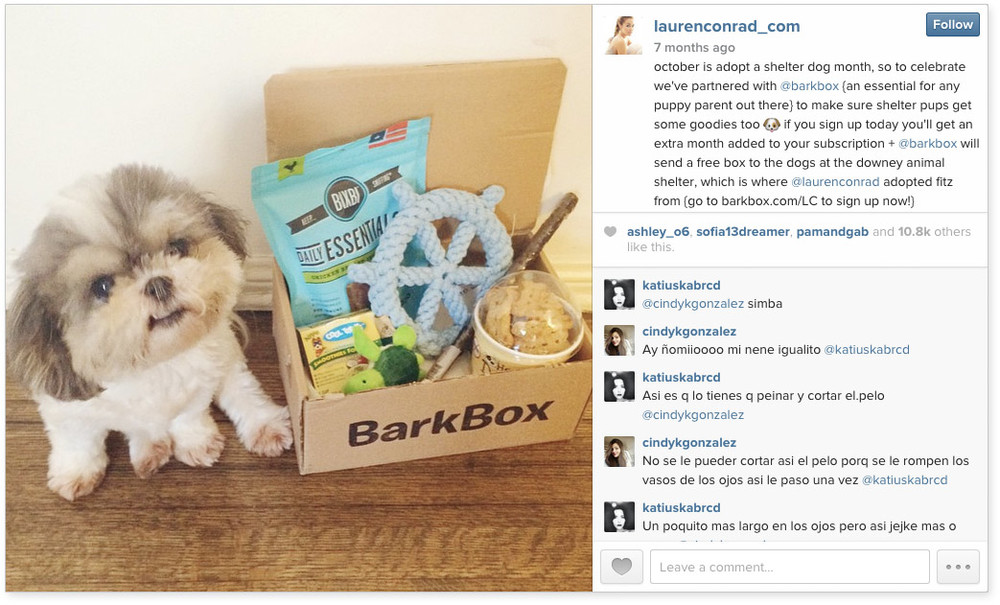 4. Biore
Biore is another example that I use pretty frequently when I talk to brands and PR professionals about their campaign strategies. If you don't know what they are, Biore nosestrips are little white pieces of cloth that you wet, and then paste to your nose, and when you pull them off five minutes later, they pull out all of your clogged pore gunk. They are genius (and no, we weren't sponsored to say that). 
You buy them at the drugstore for a couple bucks. They're not exactly known as a chic, sexy product. In fact, there was a Biore commercial a while back where the girl pulled the strip off of her face and then said "Eweeeee… it's like a blackhead convention".
So as you can imagine, these strips are useful to just about anyone with clogged pores, but the entire concept is a little gross.
With all of that in mind, if you had to analyze their demographic, you'd probably think it was college kids, right? They're a little more prone to problem skin AND most of them are on budgets, thus leading them to buy these cheaper drugstore products.
But Biore went after an entirely different demographic. After all, they probably already have that college age group locked down. Instead, they went with slightly high-end fashion and lifestyle bloggers. Here are three campaign examples: Barefoot Blonde, Pink Peonies, and Ivory Lane.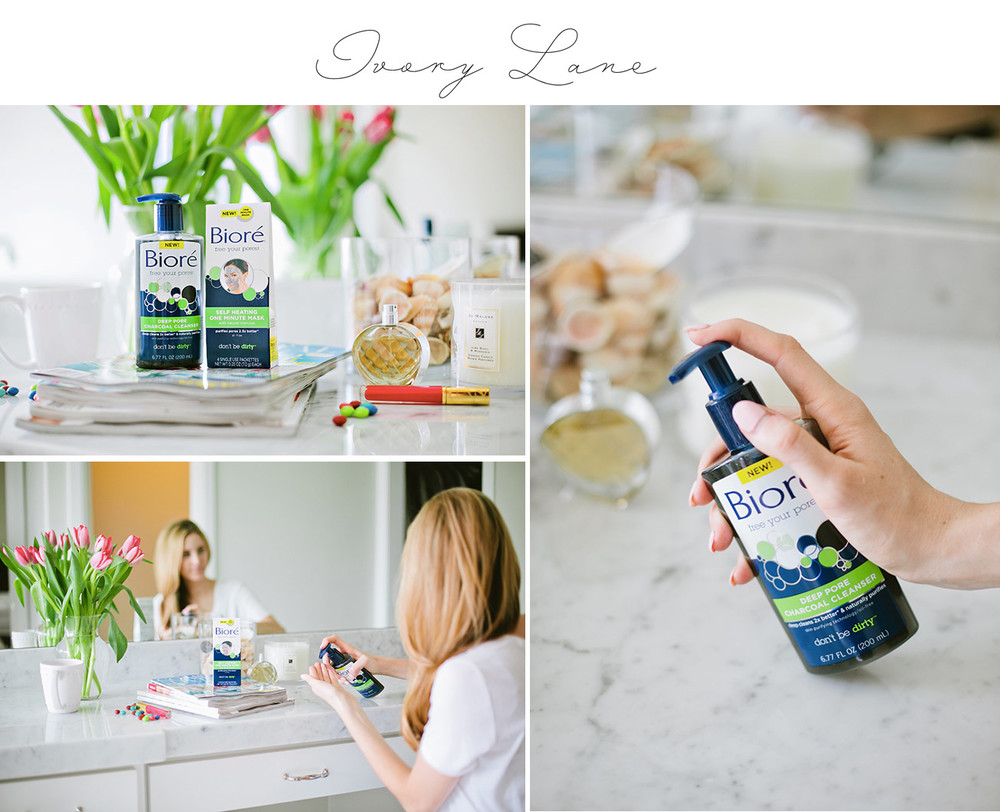 Much like our previous examples, the readers following these blogs will be way less innundated with products like this than say the audience of a beauty blogger who does drug-store product reviews every other day. The other thing that's really nice about this target group is that they're more high-end, which has exposed Biore to an equally high-end audience. Most people have heard of Biore because of those "blackhead-convention" commercials…but the high-end group is probably more likely to go to a dermatologist or a spa. But when you watch Amber from the Barefoot Blonde guiding you through her pore-cleaning process, it's definitely perception-changing and piques the interest of this less obvious demographic.
In this campaign, Biore took it one step further by getting the blogger to highlight their #stripwithbiore contest, which ask readers to snap a selfie with the Biore strip of their choice, then post it on Instagram or Twitter for a chance to win a trip to LA and walk the red carpet with Brittany Snow. It's sort of surprising how many people actually participated in this. If you click on that link you'll even see some dudes mixed in! The campaign took this completely non-glamourous product and made it sort of hip and fun. Just because fashion bloggers are thought to be glamorous doesn't mean their clogged pores are glamorous too… so it just works.
5. Nike
Nike has always targeted a pretty diverse range of people, like yoga groupies, marathon runners, and even people like myself who like to give off that hint of being athletic without actually doing fitnessy things.
If you were to think about the right blogger fit for Nike, you'd probably decide that the fitness and health niche is the way to go. But, not unlike our other campaign examples, if Nike were to advertise with strictly fitness bloggers, they would be competing against all of the other fitness apps and activewear companies out there who are using that same group of bloggers to push their products. That doesn't really stand out, does it?
So instead of going the obvious route, they promoted both their activewear as well as their new Nike Training App through some pretty high-profile fashion bloggers: The Blonde Salad, I AM STYLE-ISH, and Talks about stake in fashion. And let's just say, when you see Nike on the likes of the ever-so-hip, The Blonde Salad, you might consider the brand as your next fitness clothing purchase…and wait, Chiara even made the brand look cool for non-fitness activity…'athleisure' as we like to call it.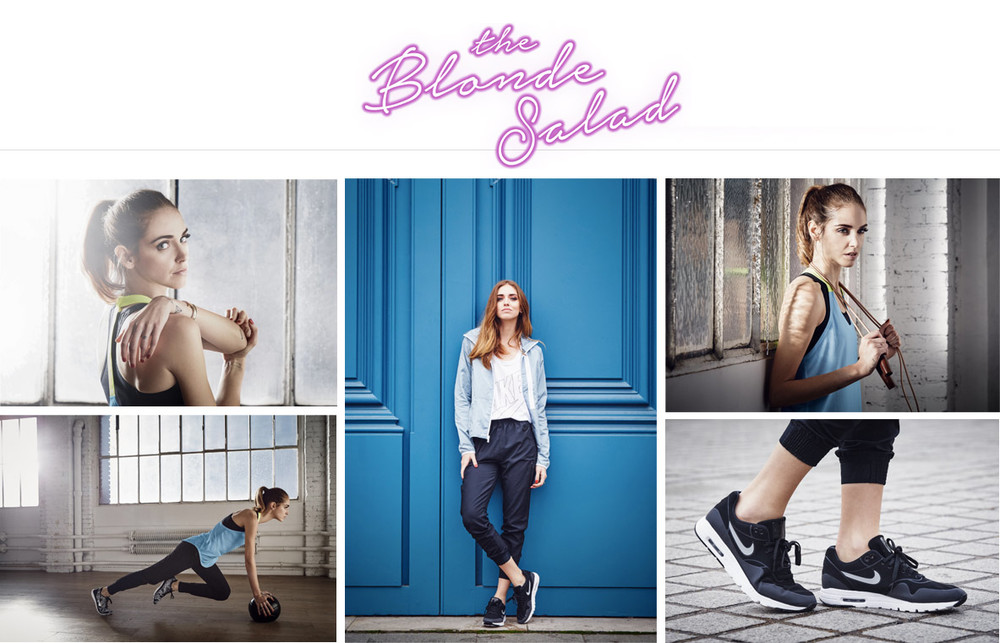 6. The Sleep Council
My last example is probably the most out-there in terms of targeting, which is why I'm using it for the grand finale.
If you were The Sleep Council would you even consider influencer marketing in the first place? I probably wouldn't. Influencer marketing is a great solution for selling consumer products and solutions. But The Sleep Council wanted to use influencers to spread healthy sleep habits and promote a contest that they were launching within this same effort.
When considering influencer marketing for a brand like this, health and fitness bloggers seem like the obvious choice. But by now you're probably thinking outside the box…so if you're thinking fashion, lifestyle, and mommy bloggers… you're right!
What type of people have trouble sleeping?
That's a trick question.
There is not one-type of troubled sleeper. CEO's, restaurant owners, kids, moms, gamers…whoever. It doesn't really matter. Everyone has trouble sleeping from time to time, so why pigeon-hole your audience by working with health bloggers? Any influencer who suffers from sleep problems would be able to tell an inspiring story to her readers about the benefits of healthy sleep. Here are some examples: Fash Boulevard, Mom's Spark (also), and It's A Lovely Life.
The exact messenger for this campaign wasn't overly important. Instead, The Sleep Council needed to find influencers who have very engaged audiences because their post relied on audience participation. If you find yourself in a similar boat, where the type of blogger is somewhat irrelevant, then check out this post that we wrote about our 7 step blogger-validation checklist. It will guide you through the things you need to look at when selecting the influencers who will get the best ROI.
Takeaways
Bloggers have become much more diverse in terms of the topics they cover. This gives you, as a marketer, a much wider pool to choose from. You need to get creative with your targeting. It's about demographic matching, not vertical matching.
Smart marketers have discovered that by targeting LESS OBVIOUS influencers, they're able to tap into audiences who are less inundated with competitive products. Think of HP working with fashion bloggers. Their product resonated with that group because that demographic likes taking photos…AND their tech product had way less competition because these fashion bloggers don't typically review tech products.
If you decide to go this more creative route and work with bloggers who are outside of your direct vertical there's one huge thing that you really need to pay attention to and that is demographic-targeting. I have a post in the works that discusses targeting in more detail, as I feel that marketers who pay attention to targeting-nuances are the ones who will be the ones who really kill-it in this space.
Lastly, I'll finish up this post with a tiny plug for my site, The Shelf. It's an influencer-targeting-wizard. If you've run campaigns in the past, you will literally find yourself weeping with joy when you see the level of relevance that you're able to achieve with us. (I'm not being biased. 🙂 
If any of you have other tips or campaigns that you really admire, I'd LOVE to discuss in the comments!