Whether for good or bad, 2020 was pretty much TikTok's year to shine. This year, the short-form video app became THE MOST download app for a single quarter, grabbing more than 315 million downloads in Q1 2020, as COVID-19 rolled over the planet and pushed us all inside to look at our phones. For this post, we called on the unique expertise of our resident Gen Z teen to tell break down for us the Top 10 TikTok Trends of the Year. And now, Kira…
There once was a time when I judged my peers, specifically everyone I knew who'd created a TikTok. I cringed at the #basic celebrities promoting TikToks. I mean, based on what I'd heard, TikTok was just a bunch of #2008babies trying to act grown-up on a video app. And anyway, isn't TikTok just basically Musical.ly? People trying to be stars or whatever?
I was curious, so in December 2019, I finally downloaded TikTok (maybe like, a year after all my friends had it).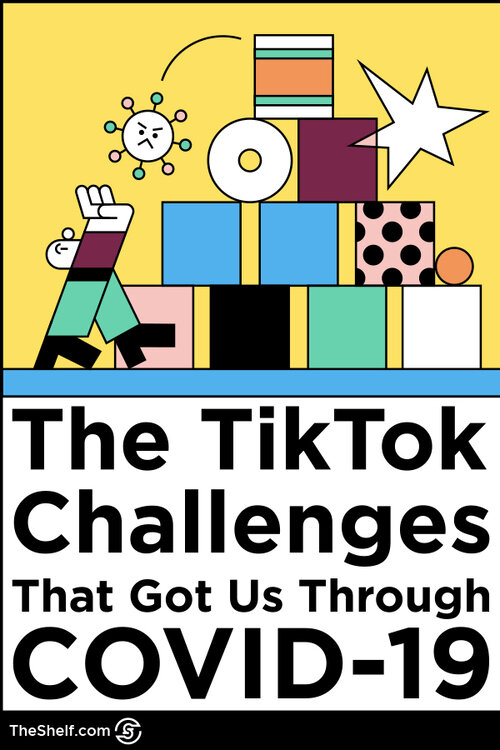 Within 5 TikTok minutes (which is about one hour in real-time), I realized I was stuck on the app…. I saw one video that literally said, "Raise your hand if you downloaded TikTok as a joke… and now you're addicteeeeedddd" and realized I wasn't the only teen to be sucked into the TikTok vortex. That's probably what had happened to all my friends – they got sucked in. And we were all pretty much in too deep to turn back (it only takes an hour to be in too deep).
"It's okay to watch them," I told myself. "Just like it's sort of okay to watch those talk shows about DNA tests and baby daddies. This is anthropology 101 – watching people be people. Line-in-the-sand moment: I will NEVER, and I mean NEH-VERR, make a TikTok myself."
Then BOOM! COVID-19 happened, and I found myself quarantined in my room. And I would literally stay up ALL NIGHT ON TIKTOK. ALL NIGHT. Till day break. Holed-up in my room with an entire day-long supply of junk food and the daily vitamin my mom forced me to take.
The only bright spot — everyone else was quarantined, too, so there was an influx of other users and creators who were also bowing. With nothing better to do in the Spring of 2020, I and the world created some awesome, crazy, super-important, and unique content!!
So, 100 years from now when history asks what we did during quarantine, you should tell your grandkids to tell them we watched TikToks.
Oh, and just so we're clear… I have no idea what millennials and moms were into on TikTok so…
---
5 TikTok Trends Born During the Pandemic
#Renegade
Technically, this dance was created at the end of 2019. However, it gained its TRUE fame on TikTok around December. Somehow, through all of 2020, it has remained one of the most popular TikTok dances. It also stirred up a very important conversation about giving black creators their credit. This is probably one that will go down in TikTok history. This dance was created by 14-year-old Jalaiah Harmon to the song "Lottery" by K Camp and gained enormous popularity. You could grab pretty much any Gen Z'er off the street and they would know the dance. Creators from the TikTok Queen, Ms. Charli D'Amelio, to Ashley Tisdale could be found dancing the Renegade. 
Original Creator: @jalaiahharmon
Others Shown: @ashleytisdale @charlidamelio @addisonrae
#OnlineClassesBeLike
Earlier in the year, the coronavirus pandemic hit hard so all students were finishing the spring semester online. One common variation of a TikTok that went around was seeing a student in bed sleeping with captions like "me while my chem teacher is calling me at 8 am for our online class". Honestly, these are still the most relatable TikTok's I have seen to this day. 
Creators: @noahschnapp @boclarkeee
#LearningToDog
Huh? Yes… It means exactly what it says. During the pandemic, because of boredom that came to us in its truest form, a lot of TikToker's started posting videos of themselves sitting and looking out the window with their dogs. While sitting they often ask their dogs questions like, "So do we like, bark at other dogs or just like people walking by?"
 Creators: @briannastorey @tofu_corgi
#CelebrateDoctors
On a more meaningful note, #celebratedoctors became very popular. These videos vary from civilians singing, all the way to doctors telling about how they are handling the outbreak. The whole idea is to give thanks to those that have been working nonstop during these trying times.
Creators: @thebracesguy @dr.tommymartin
#BoredInTheHouse
On TikTok, you can reuse a sound in your video. TikTokker, Curtis Roach made a short song called "Bored in the House" and it fills TikTok with videos of people doing the most random things around the house with that song in the background. Over 4.6 million videos are using his original sound, including famous TikTokers like Charli D'Amelio and ItsMaikko and even pre-TikTok celebrities like Jacob Sartorius. Tyga and Curtis Roach collaborated and made a real song from this.
 Creators: @curtisroach @joealbanese @jacobsartorius
5 Summer/Fall TikTok Trends
Moving on from the TikTok trends that were started in the heart of the pandemic, these are some super recent and very common TikToks from many categories. One thing you should know about TikTok, many users will say "I'm on (insert random category) TikTok. I, for example, often find myself on Fitness TikTok and Country TikTok. What this means is most of the content that I see is related to fitness or country stuff like hot guys throwing bales of hay.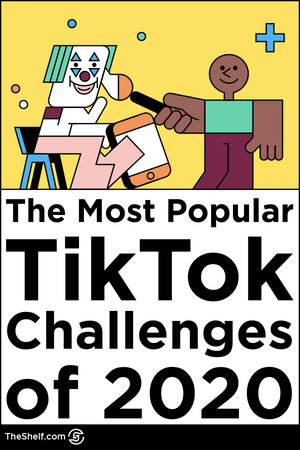 #TimeWarp
This one is by far one of the funniest and weirdest trends in general on TikTok. So TikTok released this new effect called the Time Warp Scan, where a line goes down the screen and captures the screen as it progresses. A lot of people had some pretty weird ideas on things they could do with this. One of my favorites was that of Grandad Frank who turned himself into a Christmas tree using the effect. There are also some pretty freaky ones, like the one made by couple Emily and Jessie. There are even cute ones like the one made by Tolly Larson and his now extra long dog. 
Creators: @grandadfrankk @emily_and_jessie @tollylarson6
#WhenILookAtYou
TikTok is also an awesome app to find some VERY talented people. If you find yourself on Singing TikTok this would be all over your feed. The song "When I Look at You" by Miley Cyrus also became a trend. One technique often used by singers to learn to refrain from gathering unnecessary tension in the muscles when singing, is lying flat on your back and singing. If you have ever heard the song "When I Look At You", you know there are some pretty high belts. In this challenge, singers would lie on their backs and sing the song and just give it their all. Some AMAZING vocalists were doing this challenge and then there was Jimmy Fallon… Keep trying bro. You'll get there.
Creators: @jimmyfallon @lilhuddyofbelfast @samii.rosee
#Wap
I'm already worried about how this explanation is going to go. I would say this dance is specifically saved for Dance TikTok, but let's be honest, somehow it became a part of anyone's everyday life. So, many of us know the hit song by Cardi B and Megan the Stallion… Actually, to protect my mom's feelings (she edits this blog) I'm gonna substitute in TikTok's idea of what a KidzBop version would say, "Wings and Pizza".
One of the immensely popular dances that went around was the WAP dance. Created by Brian Esperon, the dance is a series of flexibility movements including a hitch kick and dropping into a split, and twerking. Oddly enough, we still had EVERYONE from Dance Moms star Nia Sioux, to Addison Rae's (second most viewed TikTok Creator) mom doing the original.
However, as is the way of TikTok, there were also variations, especially in the formally trained dance/gymnastics community (and kids of parents who drew the line). Instead of the usual dance, there were people like Team USA Rhythmic Gymnast, Elena Shinohara, and dancer, Tre Clements, who put their spin on the dance. And before you ask, yes, this dance was indeed Cardi-approved.
*Please consult your physician before attempting to "WAP".
Original Choreographer: @besperon
Other Creators: @niasioux @addisonre @sherinicolee @elena_shinohara @treclements
#FitnessShouldBeFun
With a lot of gyms not being open, Fitness TikTok has been booming!! One of the hashtags that became popular recently was #FitnessShouldBeFun. A lot of fitness influencers, or just your average Joe, would post awesome workouts that are fun and usually to some pretty popular TikTok songs. What makes it super cool is that the creator is cheesing the entire time so you can't help but smile! We've even found big celebrities dueting the videos of these challenges. Imagine Kevin's (@kev.the.nexus) surprise when he saw THE Carrie Underwood was doing his challenge.
Creators: @cailinprice @darrenjacobson @alexandrayaeger @carrieunderwood @kev.the.nexus
#DogDiet
---
I figured I would save the best for last… Dog TikTok. We all know the majority of dog owners spoil the heck out of their animals so when this challenge went around our pet friends were highly annoyed. The gist of the challenge is to pretend you're putting your dog on a diet. When it's feeding time owners would put something like 2-5 pellets (or pieces of broccoli in Eddie Pug's case) in their dogs' bowls. The reactions by the dogs were hilarious! We had some that would just stare at the owner, some that ate the few and then went to retrieve more themselves, we even had some dogs that were #hangry and got a little aggressive.
Creators: @itsasmallterworld @mreviatar @eddiepug_pug
---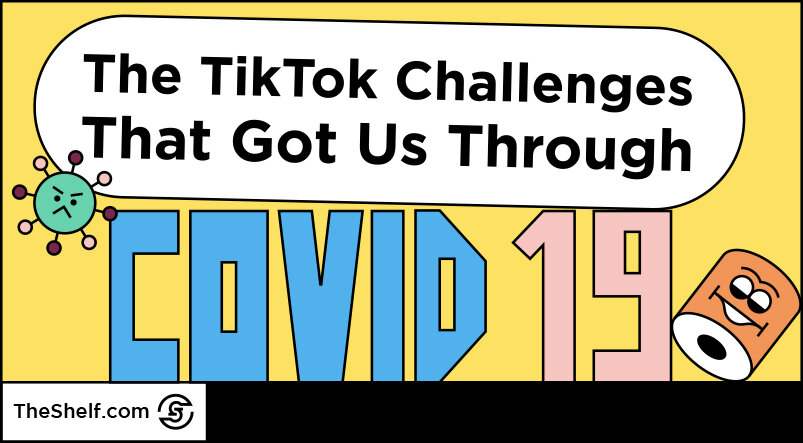 CONGRATS!! You are now up to date on all the coolest and most recent TikTok trends. You have earned the approval of one Gen Z'er! Woo! Up top!!
This has been a difficult year for all of us and contrary to what some legislators would like to believe, these top 10 trends of the year have kept us sane in and out of quarantine. So if you take away nothing else from this article, don't forget… if you are #BoredInTheHouse, remember #FitnessIsFun, but after that workout, you should reward yourself with some #WingsAndPizza ;).