Being able to adapt to changes quickly is what makes marketers superheroes. Those who've been in the industry long enough have weathered all sorts of storms, including recessions, trend shifts, new competitors, and product launch crashes.
But none have ever gone through a pandemic before.
And from the way things are going, marketers have to juggle multiple disasters at once: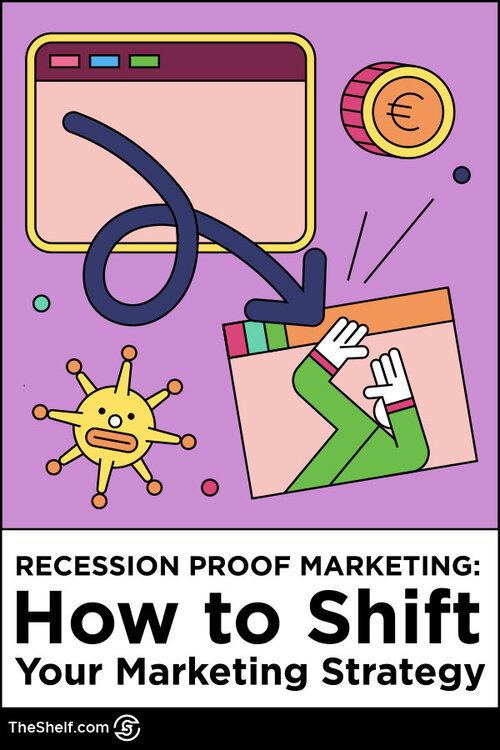 Layoffs in the organization leading to a shortage of help
Budget cuts to marketing
Consumers strapped for cash due to the economic downturn
Shortage in goods (insufficient inventory to meet demand)
Hundreds of thousands of local businesses going under
Shift to online shopping that heavily restricts in-store shopping
Family, friends, co-workers, and customers battling illness
And to top it off, half of the K-12 students will be learning from home indefinitely and need in-home adult supervision
This new decade has arrived with, not a bang, but an explosion, and the digital marketing landscape has changed, maybe forever. If the uncertainty caused by COVID-19 has you at a loss for ideas, then maybe these tips will help.
Understand the Recession Mindset
Before you can begin tweaking your marketing campaigns, you have to understand what's changed with the consumer mindset. If you've never run a campaign during a recession, then you're ill aware of how to create messaging that impacts and converts consumers.
Usually, enticing ads and desirable products are enough to get a customer to buy. But now, consumers have less disposable income and external factors like safety, contactless buying, and supply chain challenges have also become huge factors in dictating how and where people buy.
(We'll save the important implications of our current socio-political climate for now and save that for a day when you may actually be in the mood for a stress headache.)
For consumers, shopping doesn't hit like it used to. Retail therapy now comes with some pretty hefty risks and maybe even a few hassles as you line up outside the store until enough people come out for you to go in. The uncertainty is real, and it can hinder folks from forking up cash to keep businesses like yours in operation.
So, what do you do?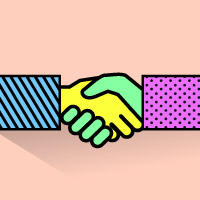 Related Post
How to Roll Out Your First Influencer Campaign (and what to expect when you do)
Stop Marketing & Start Helping
The brands that make a difference during the COVID-19 pandemic are the ones consumers will remember for years to come. So, by switching up your game plan to focus on helping people instead of selling to them, you're doing two things:
Offering assistance to customers and prospects, which ultimately gains their trust and respect,
And you're boosting your visibility and reputation.
The outcome could prove successful because when it comes time to choose a brand to shop with, yours will be top of mind.
Now, there are several ways you can help your audience. For instance, you can offer a free or cheap course, guide, or tutorial.
This will ultimately depend on the industry you're in, of course. If you're in the home and garden industry, then providing video tutorials on how to tidy up the home while in quarantine may be useful.
The idea is to present information that's easily consumed and that's relevant to your particular audience.
With more people at home and surfing the web, it's no surprise that "content = consumption" is on the rise. Creating a series of helpful posts on your blog or YouTube channel can help your brand stay relevant and dodge any backlash for insensitivity.
Target Well-Off Consumers
While you're offering freebie content and educational pieces to your struggling customers, you can focus your marketing efforts on well-off consumers.
These individuals have enough money in savings (and may even still be working) to continue their pre-recession consumption levels.
This means they're more likely to make a purchase without much thought. Now remember, this group is much smaller; however, it can help to boost your cash flow until the uncertainty wears off.
Create Something Special for Younger Shoppers
The younger generation is all about the experience. Heard about those teens and college students hanging out at the beach during Spring Break?
Yeah, they had no worries about COVID-19 and likely still don't. Here's a look at how they determine what to buy:
Essential items needed to survive (you know, food, water, health)
Indulgence items that aren't necessary, but definitely worth having
Postpone-able items that aren't a must-have right now (trips, expensive products)
Expendable items that are unjustified and unnecessary (Do you really need another Gucci purse?)
Figure out what your audience considers essential and worth indulging in amid the pandemic, and you'll be able to build campaigns that attract them.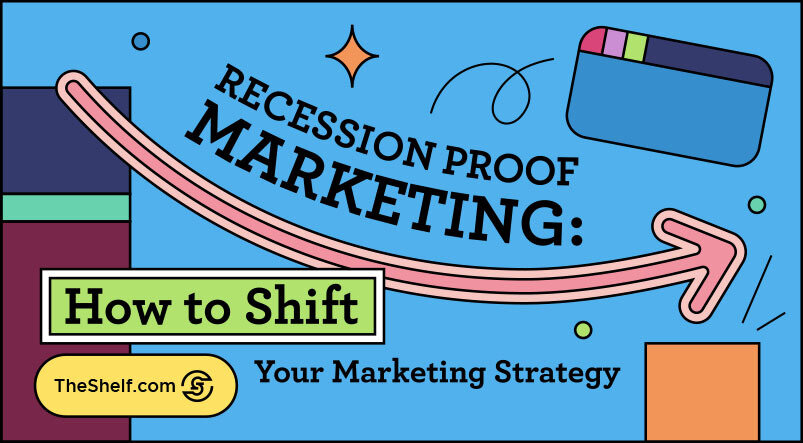 Switch from Local to Virtual Events
Hosting events is an ideal way to promote your brand and prove your authority in your industry. But now that everyone should be staying indoors, how will you pull this off?
With webinars, of course.
Hosting an online event can keep your brand authentically connected with the community. For example, you can invite guest speakers to provide insights into relevant matters. If you pick the right topics and target the right people, you can see an attendance rate of 44% or better.
So, get your email campaign in order because this is key to driving your webinar sign-ups. Social media ads and posts can also help to drive attention to your webinars.
Speaking of which…
Use Social & Search Ads to Drive Traffic
Right now, online ad prices are noticeably low. That's because a lot of businesses that shut down are no longer purchasing them.
So. this is an excellent time to jump start your ad campaigns on social media, Google, and other search engines.
People are spending countless hours on social networks and browsing the web, so your ads have a good chance of being seen right now.
Collaborate with Influencers for a Cause
On any other day, you'd use an influencer to toot your brand's horn. But now that people are afraid (and some are simply trying to survive), now's not the time to boast how great your products are.
Instead, you should focus on putting together a digital event with influencers that demonstrate your brand's commitment to helping people.
For instance, you can team up with an influencer to raise money to donate food to those affected by COVID-19. Philanthropy is one of the best ways to drive attention (and potentially) sales. It'll also improve your reputation, which could help snag more than a few new loyal customers.
Don't Give Up — Get Creative with Your Marketing
The marketing industry is supposed to be agile. If your business can't cope with the changes, then you risk being shut down (possibly for good).
We don't know how long the pandemic will last or how small business owners will survive if they don't implement creative marketing strategies. So, as long as the internet is up and running, there's no reason not to connect with your audience and show them you're still in business.
Have any other ideas marketers can use to improve their campaigns? Let us know in the comments below!