The whole universe seems like it's just a click away. You can marvel at the cosmic brilliance captured by the Hubble Space Telescope. Feel the pulse of Times Square through live cams. Gaze at the Northern Lights in real-time. And do virtual tours of ancient Egyptian pyramids just using your thumbs. The ability to reach across hemispheres effortlessly will likely never lose its appeal. But it's the cozy, familiar lanes of our communities that call out to us with promises of the genuine, lifelong connection that we each crave.
What is Local Influencer Marketing?
I'm a Detroit baby. I've lived in a few different states and visited a few different countries, and one thing I know for sure is that Dorothy from The Wizard of Oz was right. There's no place like home! Each place has its unique personality, heartbeat, and rhythm. At its core, local influencer marketing is about tapping into that distinct vibe. Leveraging voices that resonate deeply with a specific community while creating authentic connections. The kind that global campaigns can't replicate. Influencer marketing for local businesses is the art of capturing the essence of a place. The best campaigns do this through the voices of those who know it best, ideally resulting in a significant boost in brand visibility.
The Power of Local Influencer Marketing
Chef Prej Iroegbu. In 2020, Chef Prej launched Fork In Nigeria, a Nigerian food truck in Detroit. It brings the authentic flavors of his homeland to the streets of Motor City. Each dish not only tantalizes the taste buds but also tells a story. The food bridges the gap between continents, making Detroiters feel a little closer to Nigeria.
He began as an immigrant with a passion and connection to home that could never die. The business experienced a surge in sales. To this day, when they host pop-ups and visit festivals, the truck sells out within a few short hours. He didn't just cause the Midwest (there's also a Columbus, OH location) to fall in love with Naija food and culture. His drive produced an entire subculture.
He now hosts a Nigerian cuisine segment on the local news. The acceptance of his ideas and culture wasn't just an endorsement. Chef Prej's authentic connection with his audience from West Africa to the Midwest made him incredibly powerful. This encapsulates what influencer marketing can do for local businesses.
How We Can Help
Looking for local influencers to promote your brand and not sure where to start? This is where an influencer marketing agency comes in handy. Specialized agencies have their fingers on the pulse of the local influencer scene.
Using a data-driven process, agencies simplify collaborations, ensuring that brands get optimal ROI. They're not just matchmakers; they're strategists. They can answer questions like: How do local influencers promote products? How do you market your local product? And how do you promote your local brand effectively?
By partnering with an agency, brands can tap into a wealth of local influencer expertise. Get insights into who's who in the localized influencer marketing world. And learn how best to collaborate with them for maximum impact. And we can help with that! Schedule a strategy call with one of our experts today.
---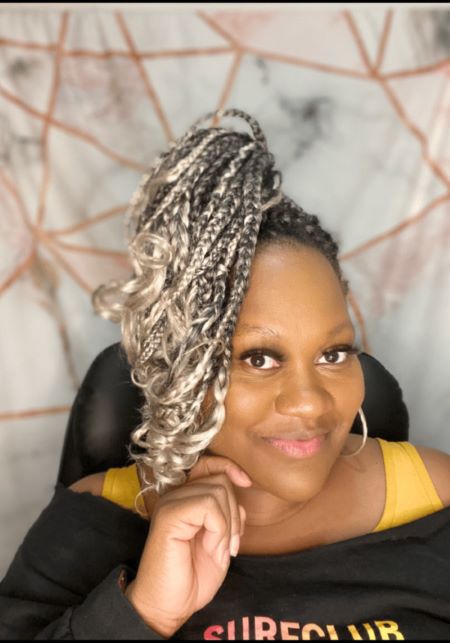 ABOUT THE AUTHOR
Lira Stone | Effective, Magnetic Strategist
For over a decade, my focus has been ensuring that professionals stay ahead of the curve in the most time-efficient, task-prioritized, and stress-free manner possible. My extensive experience has equipped me with the knowledge to design a concise, company-culture-relevant, methodical approach to internet sales and marketing.
---