We've always known that doctors and nurses are golden. They are the healers of today, ensuring for us, whenever and wherever possible, a healthy tomorrow. It's also about the hospital staff, administrators, and the environmental service workers. They are all part of an intricate network, and without them, things wouldn't function as smoothly and efficiently as they do.
And now we are in the middle of a full-blown pandemic, and it's these people that are quite literally risking their lives to save ours.
The people who fill these roles are just that – people. They have passions and fears, hardships and dreams beyond the profession they have nobly chosen. While we only have the ability to thank a handful of them by sharing a little bit about them on here, this is meant to thank them all.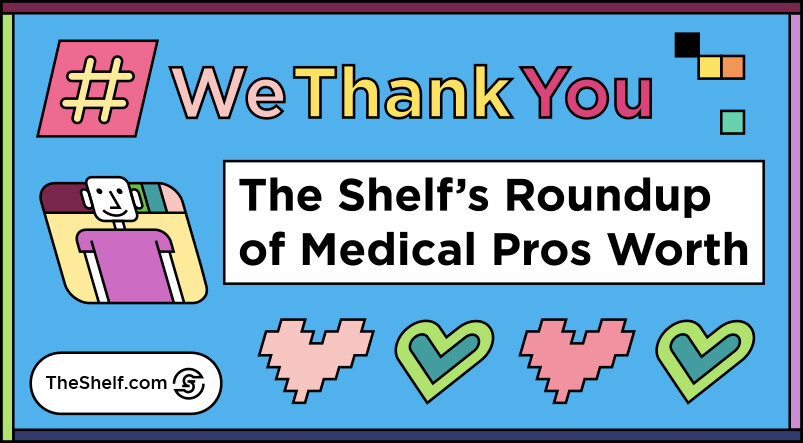 Fighting on the Front Lines: Doctors Without Borders and COVID-19
Ever heard of Medecins Sans Frontieres? In the States, they are more commonly referred to as Doctors Without Borders. They are kind of a big deal.
Founded in 1971 and awarded the Nobel Peace Prize in 1999, "MSF was created on the belief that all people have the right to medical care regardless of gender, race, religion, creed, or political affiliation, and that the needs of these people outweigh respect for national boundaries," according to Doctors Without Borders.
What began as a group of 300 volunteer doctors, nurses, and staff, has now become a body of over 30,000 operating in twenty-eight countries worldwide. Since its inception, MSF has treated over one-hundred million patients.
Where there is global catastrophe or the imminent potential for it, you will find MSF setting up shop. In South Sudan, the newest country in the world and also one that has suffered from war and all the atrocities that come with it since its birth, MSF in partnership with South Sudan's Ministry of Health, is helping educate local populations about COVID-19 and how to fight the deadly disease.
Let's dig in and find out some more specifics on these medical heroes.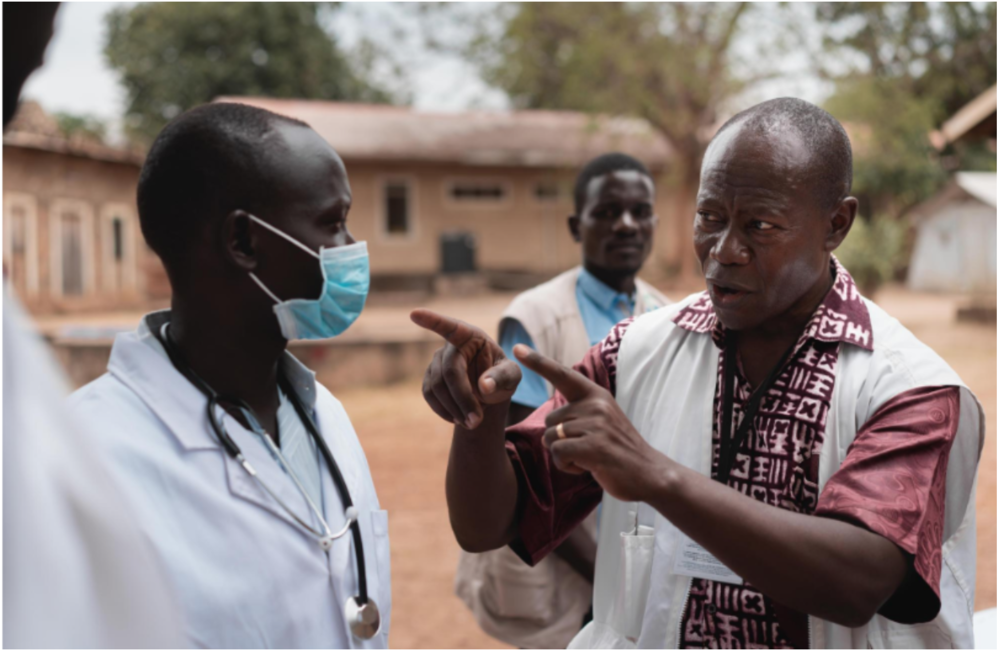 Our hats go off to Adrien Mahama, staff member of MSF, for his efforts to help train local "health care workers in infection prevention and control and triage for patients exhibiting symptoms consistent with COVID-19." The basics are what will ultimately save lives, and that means training folks on things like the correct use of masks, which Mahama demonstrates in the photo above at an IPC training for the hospital staff at Al Sabah in Juba.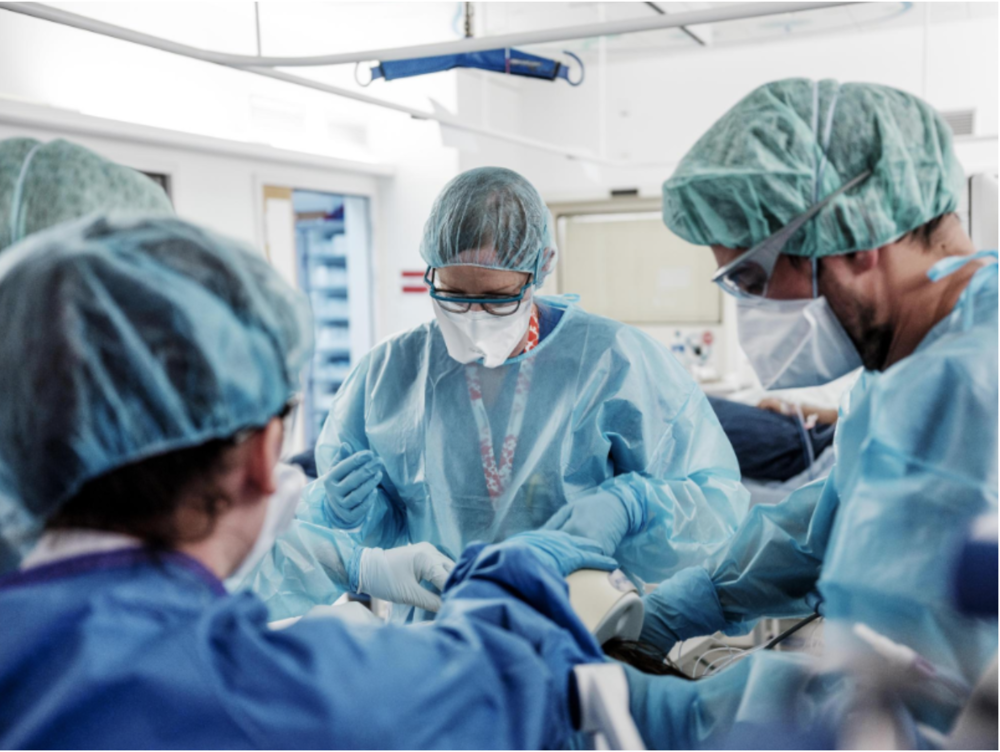 Further north, in Geneva, Switzerland, MSF nurse Kathrine Zimmermann is helping out in the COVID-19 intensive care unit of the Geneva University Hospital. MSF teams here are providing "logistical and sanitation support to vulnerable communities in the city with the goal of helping 1,300 families."
Nurses are the glue that keep it all together, and it's people like Zimmermann who make us feel safe, all while delivering life-saving care. For that and so much more, we thank Zimmermann and all the other nurses saving lives.
Due to dense population, inadequate access to basic necessities, and an extreme lack of public resources such as sanitization services, refugee camps are at great risk for becoming hot beds for any communicable diseases like COVID-19.
Doctors Without Borders' medical staff around the world are doing the best they can to prevent the above from becoming a reality, and one of these unsung heroes is a resident of a refugee camp herself.
Nurse Hala Hussein works and provides care to the Burj al-Barajneh camp where she was born and raised. What once was a Palestinian refugee camp in 1949 is now a densely populated settlement that continues to accommodate a large number of new refugees, most recently those created from the Syrian Civil War.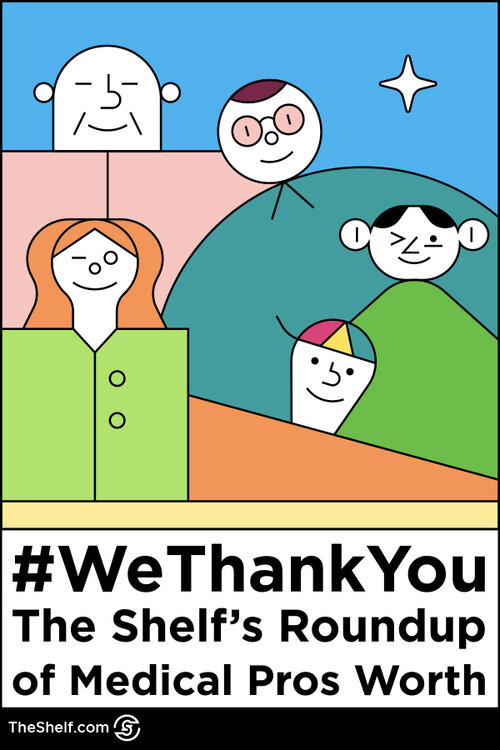 It is an ideal breeding ground for the coronavirus, which means Hussein has her work cut out for her. The work she spearheads includes training families on social distancing where and whenever possible. She targets those at greatest risk like the elderly and people with chronic illnesses. She has been working for Doctors Without Borders for three years and says, "I am proud to work for my people and to help my own community," according to Doctors Without Borders.
Kick-Ass Doctors and Nurses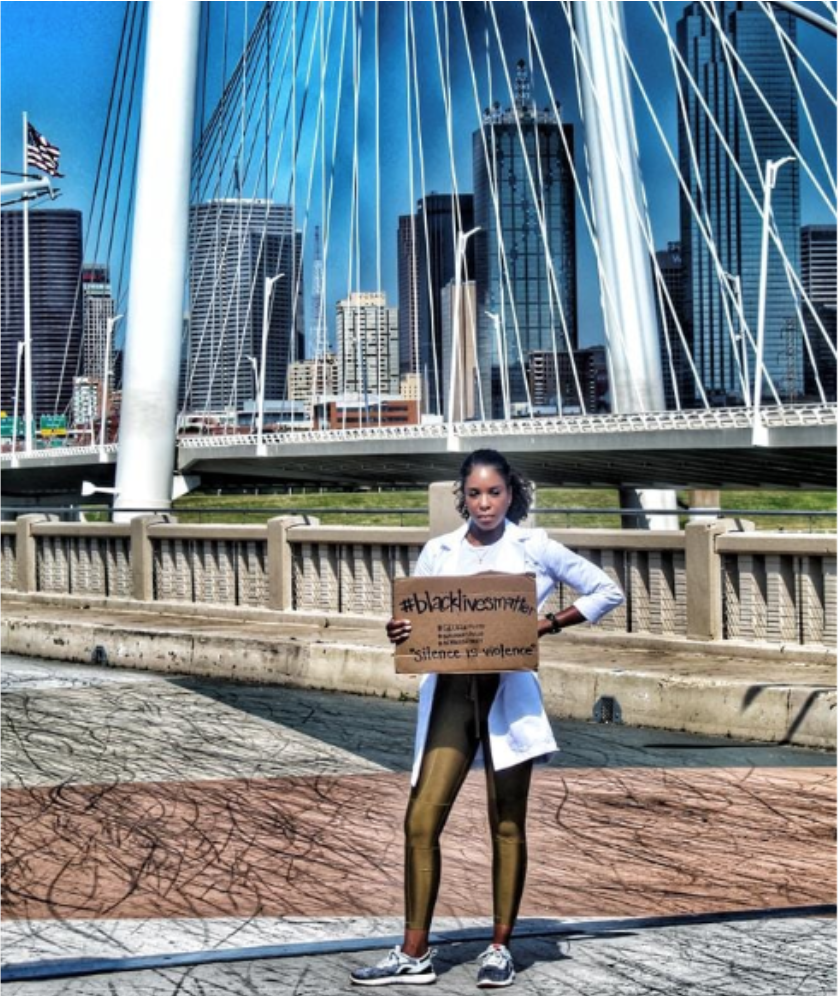 Dr. Jessica Shepherd is an OB-GYN at Baylor University Medical Center in Texas and a mother of two boys. Her dedication to combating systemic racism in the U.S. is primarily for her children, who she knows are at high risk for falling victim to it. Growing up in Canada, Shepherd didn't recall feeling victimized regularly by racism. But in the U.S., the difference is palpable.
As she powerfully stated in a recent interview with Care for Caregivers, "What we are seeing now is the generational trauma from the insult and drama of slave labor because it has never been addressed so everything was built around racism — the structures, the rules and even as much as real-estate redlining in many cities — everything moves throughout the rungs of improving others' livelihoods but not of the Black community."
Because she knows how important education is in the fight against racism, she is teaming up with her children's school community to make sure they are as supported as possible. She also joined colleagues in a White Coats for Black Lives march, and sees all of this as just the beginning of her activism.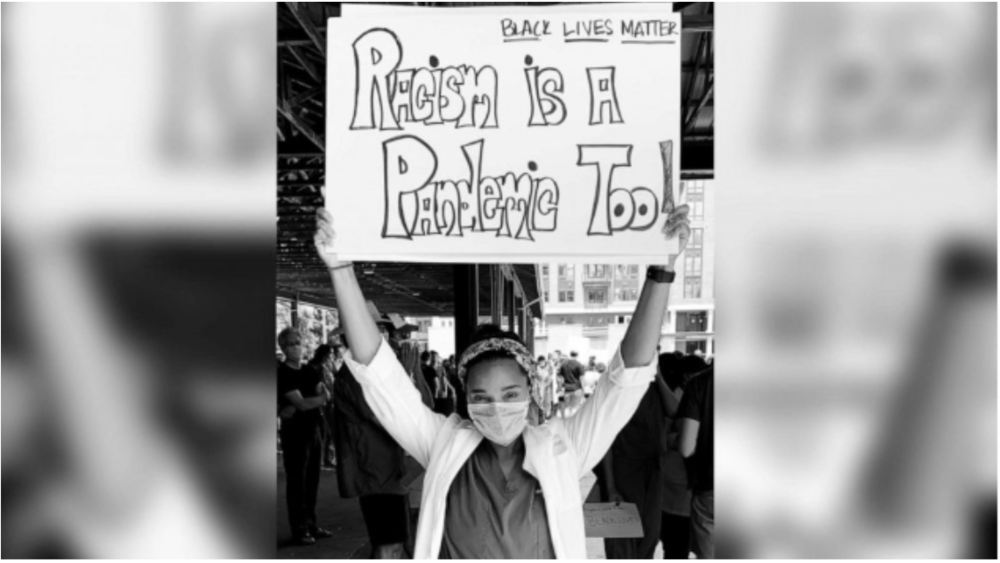 White Coats For Black Lives is a medical student-run organization founded in 2014, whose mission is "to dismantle racism in medicine and promote the health, well-being, and self-determination of people of color."
Johnson joined the group at a march in Durham, NC in June. She marches because the connection of racism and higher rates of hospitalization and death as a result of COVID-19 in the Black community per capita compared to white communities is indisputable. According to stats released by the CDC in June, "non-Hispanic black persons have a rate approximately five times than that of non-Hispanic white persons" for contracting the disease.  
During a recent interview with ABC News, in response to those who are critical of mass protests during the pandemic, Dr. Johnson had this to say, "I would argue that, yeah I'm a doctor, and I encourage you to social distance, and I care about coronavirus, and I know that it's a real threat, but racism is, to me to my family, the bigger threat right now, and it has been for hundreds of years."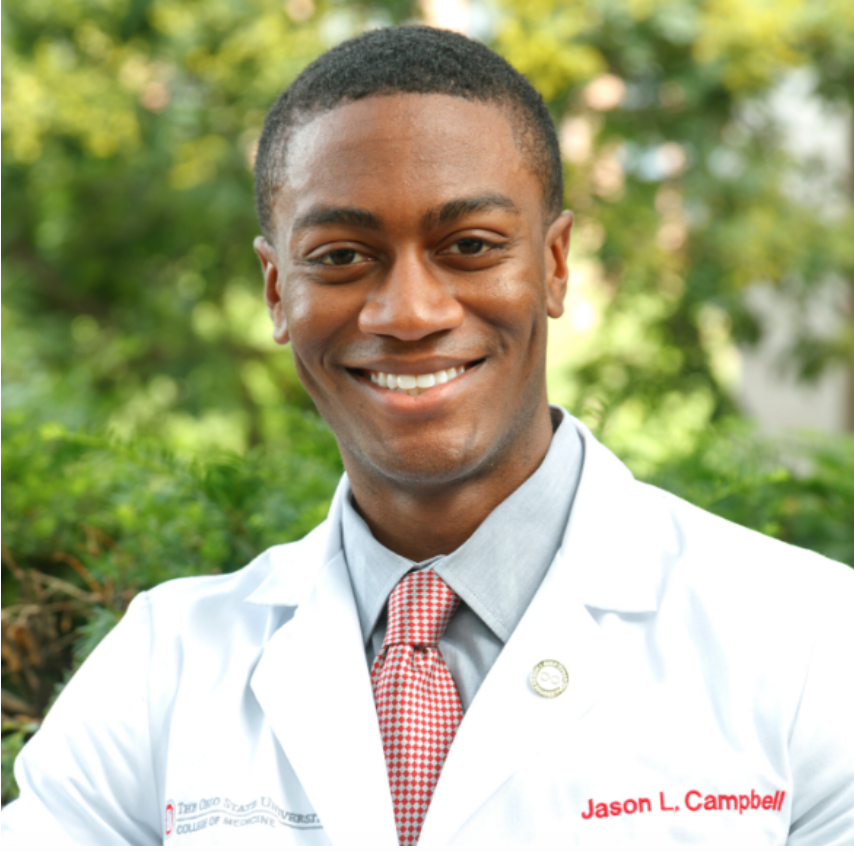 Dr. Jason Campbell, aka TikTok doctor, is focused on capitalizing on the lighter side of things with his TikTok videos that have now gone viral. The thirty one-year-old anesthesiologist resident at Oregon Health and Science University isn't afraid to speak out about controversial subjects, and while his TikToks can be fun and lighthearted, he's also using his platform to focus on the things that matter, too.
According to a recent interview with Good Morning America, he initially joined the social media platform as a way to reach out to youth and to attract them to professions such as medicine, law, and business. The language he speaks to them through his TikTok videos is that of dance, and it's working.
His goal is to post one video a day. The TikToks, with millions of views, speak for themselves. And, as Dr. Campbell put it himself, "Nothing that we're doing is to subtract from the severity that is occurring in other cities and states. If anything, what our goal is, what my hope is, is that we bring awareness to healthcare workers as a whole – especially right now – and support what we're doing to just bring a little bit of sunshine and joy."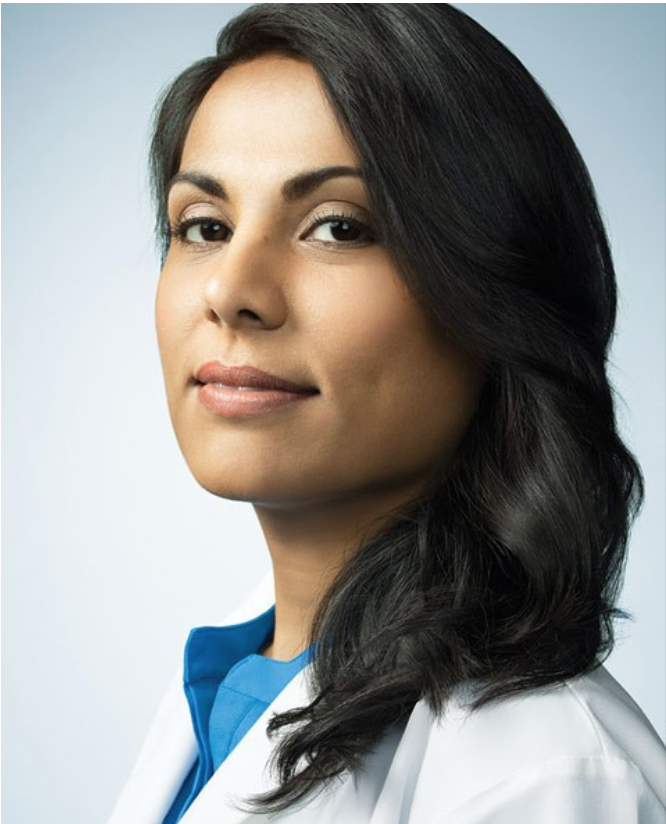 Dr. Nahid Bhadelia is basically what we need right now in our lives. According to her Boston University profile, "she is an infectious diseases physician and the medical director of the Special Pathogens Unit at Boston University School of Medicine." She also oversees the biosafety level 4 program at Boston University.
She's had experience with the Ebola outbreak in Africa, H1N1, Zika, and of course, COVID. So, basically, if anyone was going to fight COVID, it would be her. And if that's not enough, she's also an Associate Professor teaching a course on "human security and emerging infectious diseases." #Amazing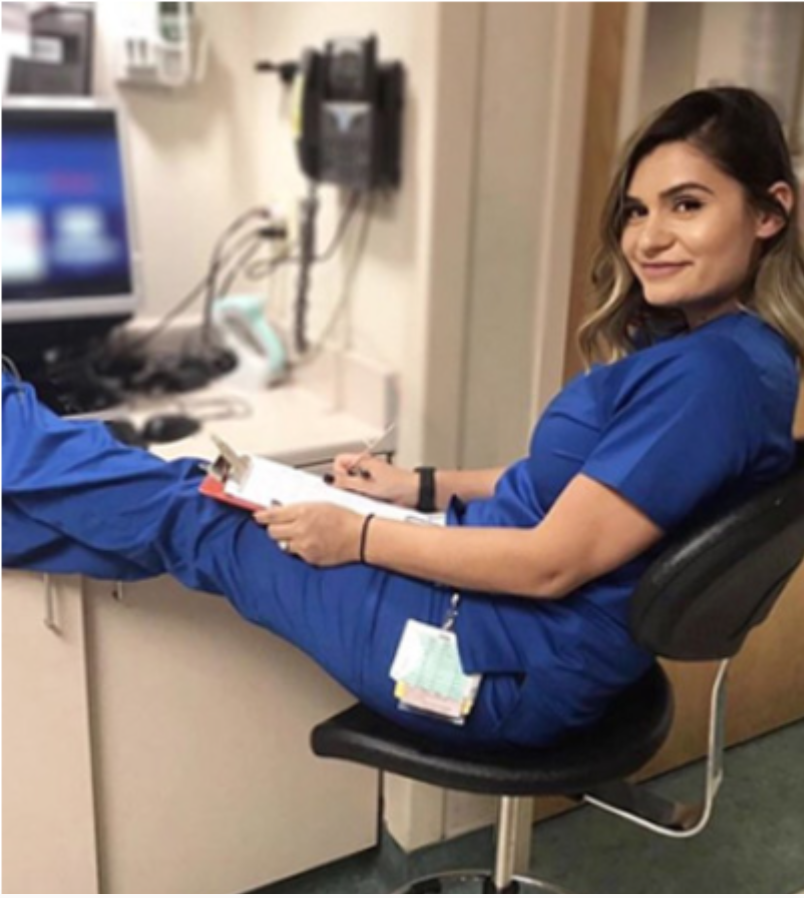 If Alex Falco had a hashtag, it would be #nevergiveup. We all know nurses are perseverant, but this Nurse Falco is the incarnation of the word itself.
Falco has a beautiful view of becoming a mom at the young age of eighteen. In a 2017 interview with nurse.org, she stated that her son's birth is what led her down the path to becoming a nurse.
She was always an excellent student, and after completing an internship at a coroner's office in Nevada, she realized she was fascinated by the human body. She decided to switch gears from criminal justice and pursue nursing. While there, she was diagnosed with Thyroid Cancer, which she overcame after extensive treatment and surgeries.
Falco is a survivor and has literally been living her life for others since the very beginning. She deserves all our praise.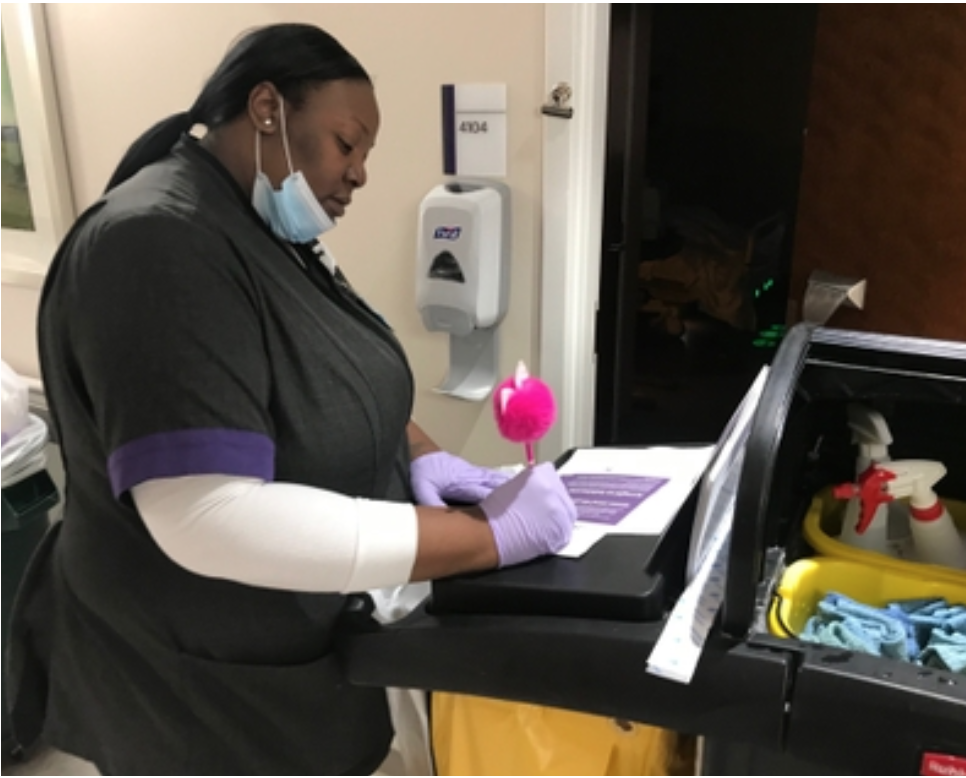 Jessica Barrett is another type of frontline worker. She cleans hospitals for a living. These folks are oftentimes an afterthought, but truly, all the life-saving procedures and care delivered in hospitals and medical centers would not be possible without their dedication and commitment to what is very difficult and challenging work.
At the medical center where she works, Barrett's day begins at 7 a.m. with a social distance morning meeting with co-workers to prep for the day. While COVID has not changed much about her day at work, it does mean more rigorous cleaning and disinfecting.
It is the work of Barrett and her colleagues that helps ensure the coronavirus isn't spreading from patient to patient or from patient to staff. The role they each play in battling the spread of COVID-19 is invaluable, and just like the doctors and nurses they work with, they too are putting their lives on the line to help care for the people the hospital is treating.
#WeThankYou
The Shelf is declaring the stethoscope as the new cape. So, We Thank You. All of you who ensure we have a place to go when we are sick and someone to talk to when our bodies or minds fail us. Your wisdom and your commitment are irreplaceable.